Intensive Overnight Scar Cream – Works with Skin's Nighttime Regenerative Activity – Once-Nightly Application Is Clinically Shown to Make Scars Smaller & Less Visible – 1.7 oz.
Sale

Mederma PM Intensive Overnight Scar Cream - Works with Skin's Nighttime...
&nbsp
Promotes faster healing
Provides sun protection
Suitable for all types of scarring
Promotes skin cell regrowth
Mederma PM is an intensive overnight formula, specially designed for the treatment of scars and regeneration of skin cells. According to the manufacturer, visible results may be expected within 2-4 weeks.
Each Mederma PM tube contains 1.7 oz of cream, which is Dimethicone-based.
Dimethicone is an ingredient preventing water loss by forming a hydrating barrier on the skin. It is widely used in cosmetics due to its beneficial properties when applied to the skin.
What are the pros and cons of Mederma PM Cream?
Pros
According to comments (and depending on the sizes of the skin areas affected), a little goes a long way
There are lots of positive reviews with images included about the impressive progress of burns, scars and stretch marks after the treatment with Mederma PM
The product contains many ingredients promoting skin healing
Mederma PM can be applied to both newer and older scars
People with older scars claim to have noticeable improvements
The price of this cream can be considered acceptable, according to patients reviews and comparing to similar products
Cons
There are several patients who prefer Mederma Scar Gel over Mederma PM
The product has a distinct odor
Results, like with any other product for scar treatment, take time
Is Mederma PM Cream good?
Mederma PM is another product for scars treatment. After checking the comments available online, it seems that it is very effective for repairing and regenerating skin cells. It can also be applied to old scars (unfortunately, it could take up to six months to see a visible improvement). Most patients purchase this product for surgery scars and inform about the great results they received.
The active ingredient in this formula is Dimethicone, which provides the composition device with the ability to form a highly substantive mat film finish on the skin
The most common problem with the cream is the scent
"Don't really like the smell of the product…  If it smells good, I believe most people will use it more often".
Fortunately, not everybody finds it that bad but it would be better for you tocheck it before making a purchase:
"It has a light herbal scent but nothing too noticeable."
Ingredients and their effects on your skin
The active ingredient in this formula, Dimethicone – 2 %, has coating properties, which makes it suitable for people with sensitive skin, as it may provoke irritations.
Dimethicone is actually a silicone based polymer used as a skin protectant; it prevents water loss by forming a hydrating barrier on the skin.
The inactive ingredients in Mederma PM include: 
Water
Cetearyl Alcohol (common emollient, thickener; considered safe ingredient; FDA approved)
Glycerin  (attracts moisture onto your skin which is why it is considered a humectant)
C12-15 Alkyl Benzoate (common emollient and thickening agent; has antimicrobial properties)
Dicaprylyl Carbonate (categorized as a "dry emollient"; considered generally safe)
Pentylene Glycol (a humectant; recent studies reveal that it may provoke contact dermatitis)
Cyclomethicone (a humectant, solvent, conditioning agent; forms protective barrier on the skin; has anti-aging properties; considered safe as cosmetic ingredient; there are various concerns regarding the harmful effects it may have on the environment)
Arachidyl Alcohol (surfactants – cleansing agent; considered generally safe)
Alcohol (common emulsifier and emollient in cosmetics, which is indicated to provoke allergic reactions in some patients with very sensitive skin)
Behenyl Alcohol (a humectant; may cause irritation to sensitive skin)
Arachidyl Glucoside (emulsifying agent; determined safe for use in cosmetics)
Allium Cepae Bulb Extract (Onion – proven to promote the healing of stretch marks and scars; generally therapeutic for the skin)
Copper Tripeptide-1 (has wound healing properties, promotes collagen and elastin production and also acts as an antioxidant)
Aloe Barbadensis Leaf (has soothing, anti-inflammatory and healing effect of the skin; considered a safe ingredient)
Cetearyl Glucoside (an emulsifying agent; helps the skin to retain moisture)
Tocopherol Acetate (a form of Vitamin E; skin-conditioning agent and antioxidant)
Sodium Acryloyldimethyl Taurate Copolymer (a gelling agent; emulsifier; no adverse side effects or warnings are associated with this ingredient)
Hydroxyethyl Acrylate (thickening and emulsifying agent; has softening effect when applied to the skin; considered safe)
Hydroxyethylcellulose (a plant-derived amino acid used as a preservative and emulsifier; considered a safe ingredient)
Hydrolyzed Soy Protein (has moisturizing and skin-conditioning properties)
Glycine (protecting skin from UV rays; strong antioxidant, providing moisturizing effect)
Panthenol (or Vitamin B5 – has beneficial effect to moisturize, soothe, heal and regenerate the skin)
Hydrolyzed Collagen (an anti-aging ingredient; protects the cells from oxidative stress; has firming properties)
PEG-40 (or Hydrogenated Castor Oil – an emulsifier, surfactant, and fragrance ingredient; should not be used on broken or irritated skin)
Arginine HCL (has healing and antioxidant properties; helps build collagen production)
Leucine (promotes wounds healing; FDA approved)
Lysine Hydrochloride (important for the formation of collagen; successful treatment of various skin conditions, including shingles, warts etc.)
Alanine (skin-conditioning agent; FDA approved)
Sodium Lactate (natural ingredient; has antimicrobial and exfoliating properties; considered safe when formulated to avoid increasing sun sensitivity or when directions for use include daily use of sun protection)
Aspartic Acid (reduces the signs of skin aging; considered safe)
Glucose (humectant, skin-conditioning agent)
Glutamic Acid (balances skin acidity and has firming properties)
Isopropyl Alcohol (which is also known as rubbing alcohol; has antiseptic and drying properties so it effectively eliminates bacteria, provoking acne; may lead to skin dryness and severe irritation)
Mannitol (a humectant; FDA approved)
Sorbitol (a plant-derived alcohol, common humectant in cosmetic industry; considered safe ingredient)
Tromethamine (a fragrance ingredient; little information is available regarding the safety of this ingredient)
Valine (has anti-aging properties)
Histidine Hydrochloride (has healing properties)
Isoleucine (an amino acid; stimulates protein synthesis and tissue repair)
Phenylalanine (can be used for the treatment of hyperpigmentation; no side effects have been observed)
Tyrosine ((has a proven ability to produce melanin, FDA approved)
Potassium Sorbate (a common preservative; this ingredient is effective against fungi, mold, and yeast)
Sodium Benzoate (common cosmetic preservative)
Citric Acid (beneficial for the treatment of various conditions causing infections; may cause skin irritation)
Sodium Hydroxide (may cause severe burns with deep ulcerations)
Fragrance (Parfum- may provoke various reactions, including allergies)
How to apply Mederma PM cream
The directions suggest to evenly apply the cream and gently massage it into the scar until fully absorbed once nightly for 8 weeks on newer scars and 3-6 months on older scars.
As like with any other product for the treatment of scars, Mederma PM Cream should never be applied to open wounds or unhealed or fragile skin.
Does Mederma PM Cream work?
The Online performance of Mederma PM Cream is above average but there are indeed scar patients who do not consider the product very effective. People who are satisfied with the product share:
Someone who uses both Mederma Advanced Scar Gel and Mederma PM Cream claims to have impressive improvement within 2 months:
I can say the scar is very, very hard to notice now. A person who has beel following its evolution only notices some minor pink pigmentation because he knows it was there, the rest simply do not see anything on the skin surface.
Another review tells about a cigarette accident, causing scarring on a motorcyclist's cheek:
I am three weeks into the first tube, and the scar is less than half the size it was before, and so much lighter that I can leave the house without make up.
There's a comment about a dropped hair straightener, causing a serious burn. There are pictures of the progress and the results seem very promising:
 it is almost completely gone! I am very happy with the product because I never thought it would go away! 10/10 recommend!
According to several comments, the product can be effective for older scars as well:
It worked for my 2 year old scars. I've been using it for about a month, along with exfoliating.
Another scar patient who had positive results due to Mederma PM treatment shares:
 It does take time, but works. I put it on eveyday. I used it on a old scare too. It looks better after 3 months
However, negative reviews are also available. And we believe these reviews should be taken into account as well!
There are people who saw no difference after a prolonged treatment with Mederma PM Cream:
Not impressed. Should have gone with the gel. It's been well over 2 months and I've seen no change to my scar and I've applied this "overnight" version religiously every night.; I've been using this for two months now and no difference.
There are multiple patients who experienced acne breakouts, itching or irritation due to the treatment with this product:
Sadly, it caused my skin to break out, not for sensitive skin.
Some of the scar patients do not like the smell of Mederma PM
My husband says it stinks-he won't use it.
Still, good news is that in case you are not satisfied with the product, you can simply return it:
At least I'm thankful that the company accepts returns so I can purchase a different one
In-depth analysis of the reviews available
In order to provide the most accurate information, we have analyzed the credibility of all the reviews available for this product via Fakespot, an analyzer of fake Amazon reviews. We wanted to find out what real users are saying about it.
The technology we used analyses millions of reviews, checking for suspicious patterns and incentivized reviews.
Below's the result of Mederma PM Cream:

How much does Mederma PM Cream cost?
Compared to similar products for scar treatment, Mederma PM cream is neither expensive nor cheap. It can be purchased both Online or from your local drug store and its' price will vary depending on where you buy it.
The price is around $35.
Sale

Mederma PM Intensive Overnight Scar Cream - Works with Skin's Nighttime...
&nbsp
Promotes faster healing
Provides sun protection
Suitable for all types of scarring
Promotes skin cell regrowth
Mederma PM alternatives
You believe Mederma PM is not what you need?
Every one of us has unique skin characteristics, therefore our skin reacts differently to the products we use. So, if you are not completely satisfied with a particular product feature, then ignore it and don't waste your money on something that won't give you what you need.
In fact, there are plenty other options with a proven effect and a great reputation among scar sufferers – see below:
Important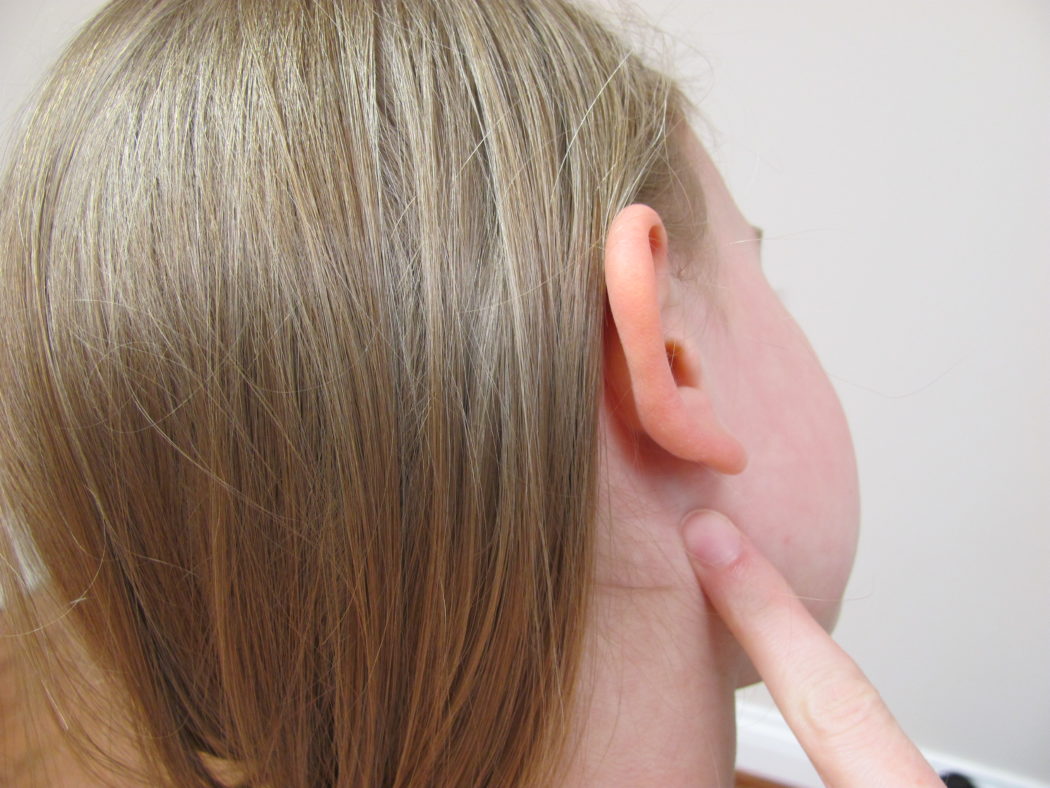 Everyone's skin is unique, and even if you have chosen the best product for your skin condition, the containing ingredients may still cause some irritation, burning sensation, rash or allergy.
To avoid potential skin reactions, we highly recommend performing a patch test before using the product (you can download printable PDF version here)
Last update on 2018-12-18 / Affiliate links / Images from Amazon Product Advertising API
Summary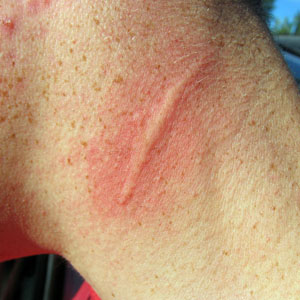 Article Name
Description
Mederma PM is an intensive overnight formula, specially designed for the treatment of scars and regeneration of skin cells. According to the manufacturer, visible results may be expected within 2-4 weeks.
Author
Publisher Name
Publisher Logo