With more than 1000 reviews, most of which extremely positive, Puriderma scar cream managed to earn a noble position among the best scar removal creams.
The formula is developed to help lighten and fade the appearance of topical scars and other skin discolorations, as a result of acne, cuts, stretch marks, c-sections, and surgeries.
Puriderma cream contains various herbal extracts, aiming to brighten skin discolorations, while other compounds in the formula improve the elasticity of your skin, helping it regain its natural shape.
The product is completely safe – according to the manufacturer, it won't provoke skin reaction even to the most sensitive skin types, thanks to the natural compounds in this formula. There are no harsh chemicals or irritants that may have negative effects on your skin, unlike most similar products.
Something great about this formula is the fact that you get a 100% money back guarantee if you are not satisfied with your results.
Each container provides 30ml (1 o.z.) cream, which is enough for the entire treatment course, according to most patients.
Sale

Scar Removal Cream - Advanced Treatment for Face & Body, Old & New Scars...
&nbsp
Diminishes the appearance of all types of scars
Gained an amazing reputation among patients
The active ingredients include plant and herbal extracts
What are the pros and cons of Puriderma Scar Removal Cream?
Pros
Compared to similar products, this Puriderma cream is a more budget-friendly option
Some of the ingredients in this formula include Camellia, Chamomile, Dandelion, Aloe  Leaf Juice, all of which are proven to provide regenerating properties for the skin
According to the comments available, this scar cream works on both newer and older scars
Visible results can be obtained within 4 weeks of regular application
The cream does not contain steroids
Manufactured in the USA
100% cruelty-free and vegan product
Cons
The product is not recommended for nursing or pregnant women
Is Puriderma cream good?
Apparently, 80% of the patients who tried the product, are satisfied with their results. They ranked it an excellent scar removal cream, some even showed pictures of their improvements.
Here's a photo of a burn scar a lady shared after having an accident with a BBQ grill. This is her improvement after the third week of treatment with Puriderma scar cream:

Below you can see the success of a lady, who recently undergone a c-section. Previously, she tried silicone scar strips, aloe, bio-oil, and multiple other scar management methods with no effect. But this is what happened when she applied Puriderma cream after 6 weeks:

These are some of the many examples, showing the high effectiveness of the Puriderma scar solution. Apart from that, you can see so many positive reviews and recommendations.
BUT there are those 9% of all patients, who left one-star reviews. It seems that there are people who experienced skin irritation and/or redness after applying this cream.
Keep in mind that if you don't like the effect of Puriderma and you consider it ineffective, you can easily get your money back (by contacting the manufacturer).
What's in Puriderma Scar Removal Cream?
Below, you can see all the ingredients available in this scar solution:
Water
Butylene Glycol (organic alcohol used as solvent and skin conditioning agent)
Glycerin-26 (a liquid compound without color or odor, used as a humectant in skin care products; stimulates the faster regeneration of the skin cells)
Camellia Japonica Flower Extract (a rich source of antioxidants, vitamins, and Omega-6 fatty acids; protects the skin from environmental irritants and toxins)
Chamomilla Recutita (Matricaria) Flower Extract (has a soothing and an anti-inflammatory effect; promotes the rejuvenation of the skin and provides constant hydration)
Taraxacum Officinale (Dandelion) rhizome/root extract (does not allow bacteria penetrate into the skin cells; contains magnesium and zinc which are important for reducing the toxins)
Aloe Barbadensis Leaf Juice (has anti-inflammatory properties and accelerates wound healing)
Paeonia Lactiflora Root Extract (the root of this plant contain the chemical compound paeoniflorin which has strong anti-oxidant and anti-aging activities; alleviates the irritation)
Lonicera Japonica (eliminates the bacteria, acts as a natural detoxifier)
Allantoin (anti-irritant with strong healing properties; may provoke slight irritations, including redness, burning and stinging sensation in patients with extremely sensitive skin)
Dipotassium Glycyrrhizate (or licorice extract; provides anti-irritant and skin soothing effect)
Oligopeptide-1 (stimulated skin regeneration)
Hexapeptide-1 (reduces the oxidative stress; increases skin elasticity)
Disodium Edta (a chelating agent, used to sequester and decrease the reactivity of metal ions that may be present in a product)
Sodium Hyaluronate (skin hydrating agent, providing strong healing properties)
Chlorphenesin (protects the skin surface from the growth of microorganisms, which may lead to an infection)
Pentylene Glycol (a strong skin moisturizer and a preservative, widely used in cosmetics)
How to apply Puriderma scar diminishing cream?
You need to gently massage the formula for about 1-2 minutes, until the cream gets completely absorbed by the skin. Perform the procedure twice a day (in the morning and before bedtime).
If you are trying to diminish older scar formations, you'll need to apply the cream for at least two months until you start seeing an improvement. For newer scars, 4 weeks is usually enough.
Analysis of Puriderma reviews
The report below shows the trustworthiness of Amazon reviews, according to Fakespot computer systems:

Does Puriderma cream really work?
The increasing popularity of Puriderma treatment, the genuine reviews along with the positive reputation of the cream are all good reasons to think that this is an effective product.
A young woman, who got her nose pierced but then decided to remove the piercing, started treating the 'hole' 20 days after her nose was pierced. Thankfully, she almost got rid of the mark within 3 weeks of treatment with Puriderma cream:
only about three weeks in and already noticing a huge improvement
Another scar patient, who originally purchased the product for the treatment of her scars on the arms decided to try it on her face as well. She had multiple acne scars covering her cheeks in the beginning of her treatment but managed to almost completely erase them:
not only had it cleared my scars my face looks and feels amazing! 
A lady decided to use this Puriderma formula to diminish the appearance of acne scars and other blemishes covering her entire face. As you can easily see from the picture below, her results are quite impressive:
 I can see a huge difference in just 3 weeks of use, it's cleared up my acne scars and blemishes
How much does Puriderma scar cream cost?
Another great thing about this formula is its' affordable price. You can get it Online for about $40, compared to similar products aiming to reduce the appearance of scars, this price is very acceptable – not the cheapest one indeed but, still, Piriderma belongs to the moderate price range.
Sale

Scar Removal Cream - Advanced Treatment for Face & Body, Old & New Scars...
&nbsp
Lightens & Removes Scars - PuriDerma scar removal cream is an intensive solution for scars from...
Nourish, Strengthen & Brighten Skin - Our advanced formula is packed with herbal extracts and...
For All Skin Types - Our special blend of nourishing and effective ingredients is suitable for all...
Important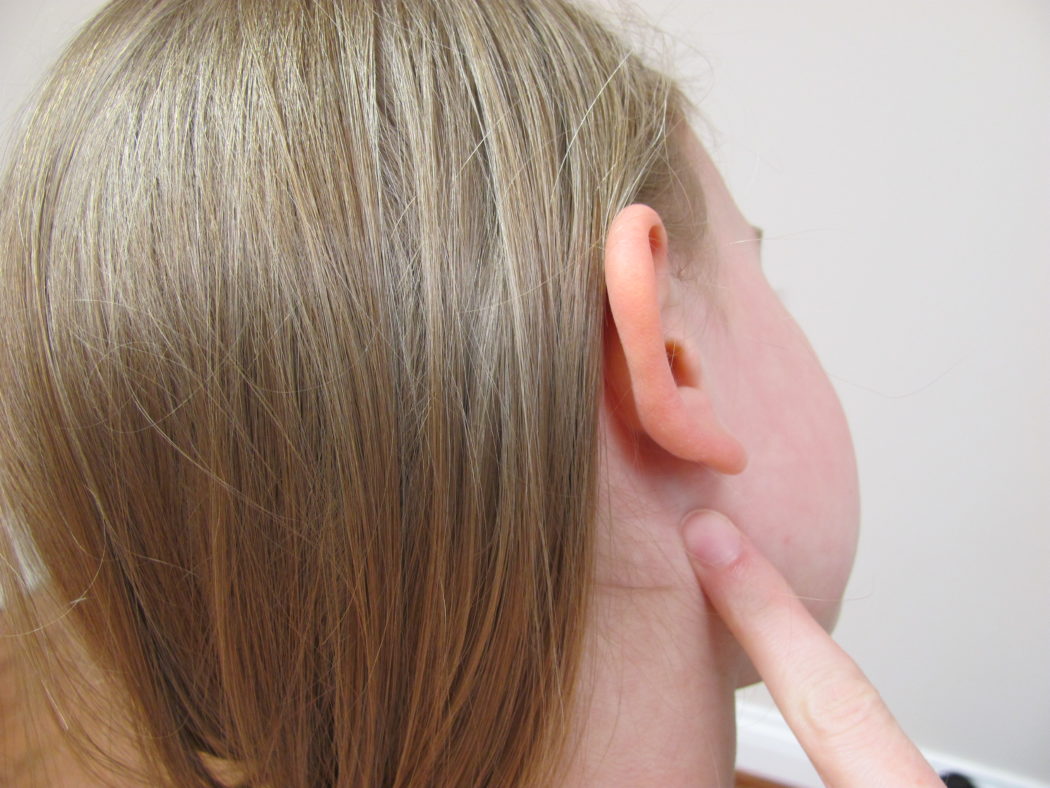 Everyone's skin is unique, and even if you have chosen the best product for your skin condition, the containing ingredients may still cause some irritation, burning sensation, rash or allergy.
To avoid potential skin reactions, we highly recommend performing a patch test before using the product (you can download printable PDF version here)
Last update on 2019-07-13 / Affiliate links / Images from Amazon Product Advertising API
Summary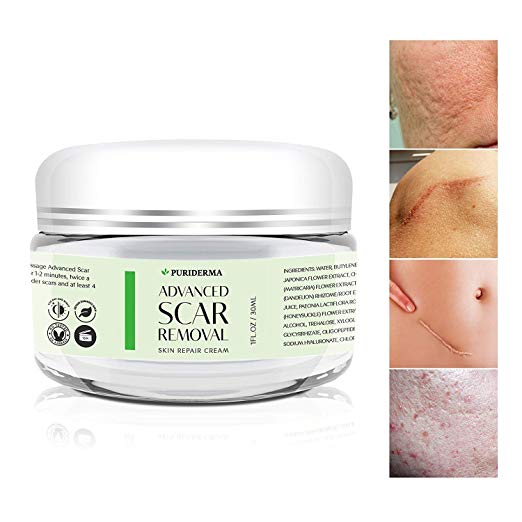 Article Name
Puriderma scar removal cream
Description
A topical scar treatment with a proven beneficial effect for diminishing the appearance of all types of scars, pigment spots, cuts and others
Author
Publisher Name
Publisher Logo