Mederma is one of the most popular brands for scar treatment.
The Mederma Advanced Scar Gel is specially designed for the treatment of older and newer scars. It can be applied to many types of scars, including acne scars, surgery scars, and scars from burns, cuts, and other injuries.
Each tube contains 1.76 Oz Gel (52 ml)  aiming to improve the overall appearance, color, and texture of scars. The product should be applied every day and results may be expected within 8 weeks on new scars, and once a day for 3-6 months on existing scars. 
Sale

Mederma Advanced Scar Gel (50 g)
&nbsp
#1 doctor and pharmacist recommended brand for scars
Reduces overall appearance, color, and texture of old and new scars
Once a day, easy application
What are the pros and cons of Mederma Scar Gel?
Pros
The onion extract, available in this cream, has a proven beneficial effect in the healing of topical wounds
The product has a visible effect on both older and newer scars
This is one of the most affordable options for scar treatment available
You can treat any type of scars with this Mederma scar cream
The formula can be applied to the facial area
Cons
Patients with more sensitive skin may experience skin discoloration, itching or swelling
The product is not fragrance-free; it has a distinct odor, due to the onion extract available in it
Is Mederma Advanced Scar Gel good?
This formula contains Allantoin [1]– an ingredient that helps to heal wounds and skin irritations and stimulates the growth of healthy tissue. Almost all of the consumers claim that it has a positive effect on their skin, there are several comments informing that Mederma Skin Care For Scars works even on scar formations that are years old.
Just like similar products, this one could be applied once the skin has healed.
The reviews about this product are not very impressive but the most common reason is that usually, people expect visible changes after the first weeks of application.
Sadly, for some patients, the healing process requires way more time and patience. Some share they had a visible effect of their treatment after more than 2 months.
Ingredients and their effects on your skin
Active Ingredient:
Allantoin 0.5% (a strong anti-irritant with healing properties; may provoke skin reactions such as irritations)
The list of inactive ingredients in the formula includes:
Water (Purified)
PEG 200 (a polymer, or plastic, used in a variety of skin care and beauty products as a viscosity increasing agent. May contain potentially toxic manufacturing contaminants, provoking severe skin reactions)
Alcohol (common emulsifier and emollient in cosmetics, which is indicated to provoke allergic reactions in some patients with very sensitive skin)
Xanthan Gum (a viscosity agent in personal care products)
Allium Cepa (Onion – proven to promote the healing of stretch marks and scars; generally therapeutic for the skin) Bulb Extract
Lecithin (common emulsifier; helps to hydrate, replenish and repair the skin due to its essential fatty acid content)
Methylparaben (widely used as a preservative; in cosmetics and personal care products; prevents the growth of bacteria and fungus, may provoke skin irritation and allergy)
Sorbic Acid (a natural preservative)
Panthenol (or Vitamin B5 – has a beneficial effect to moisturize, soothe, heal and regenerate the skin)
Sodium Hyaluronate (helps replace the hyaluronic acid lost)
Fragrance  (or parfum – may provoke various reactions, including allergies)
How to apply Mederma Advanced Scar Gel?
As like with any other product for the treatment of scars, Mederma Advanced Scar Gel should never be applied to open wounds or unhealed or fragile skin. It can be only applied to preventing scars from forming on newly healed wounds.
The directions suggest gently massage the product into the scar until there is no shiny, wet, or sticky feeling left. If your skin appears to be dry or is flaking after you apply the gel, you may be using too much.
After applying the product on the affected area, you should let it dry on the skin.
Is Mederma effective?
Read Monika Hristova's answer to Is Mederma effective? on Quora
Does Mederma Advanced Scar Gel really work?
The product has a good Internet performance. The percentage of surveyed customers who indicate that they would recommend this product is above the average.
A satisfied customer shares his wife's experience with the product:
My wife started using this on a recent scar from a surgery and it really did the trick! Her scar has diminished a bunch and has made a huge change!
Here's an interesting review about using Mederma on acne scars. Reddit u/connectopussy shares:
And here's the experience of stretch marks 'sufferer', again on Reddit (u/p3bbs) :
PSA: Mederma stretch mark cream is worth the money. from BabyBumps
Another customer who had very promising results says:
Recommended to me by my doctor after a mastectomy and already the scars have lessen in redness.
Another customer reported reducing his scar from 1 inch wide to 1/4 inch in 4 months
Of course, the negative reviews should not be ignored:
You should be more patient if you would like to reduce the appearance of older scars:
 it does work, but unfortunately it takes a very long time to actually even notice a diffference in the existing scar
A customer experienced itching due to the treatment with the product:
Works but can make your skin itchy at times.
There are people, who did not notice improvements in the sizes or the colors of their scars:
Didn't really see a change; Did not see any results;  i used it for like 1year but scar is exactly as it was originally.
In-depth analysis of Mederma Scar Gel reviews available
The report below shows the trustworthiness of Amazon reviews, according to Fakespot computer systems:

How much does Mederma Advanced Scar Gel cost?
As mentioned above, this product is considerably cheaper, comparing to similar products for scar treatment. Having that you should only apply the Mederma Gel once daily, it can be considered an economical product.
You can purchase it from your local store or an Online retailer and the price will vary (as expected) depending on where you buy it, but it shouldn't exceed $30.
Sale

Mederma Advanced Scar Gel (50 g)
&nbsp
#1 doctor and pharmacist recommended brand for scars
Reduces overall appearance, color, and texture of old and new scars
Once a day, easy application
Mederma Advanced Scar Gel alternatives
There is no product, which can be suitable for everybody. Our skin reacts in a different way to the cosmetics we use. And if you are not sure whether to buy this product or not, we recommend considering the other options available, as they may better meet your expectations:
Important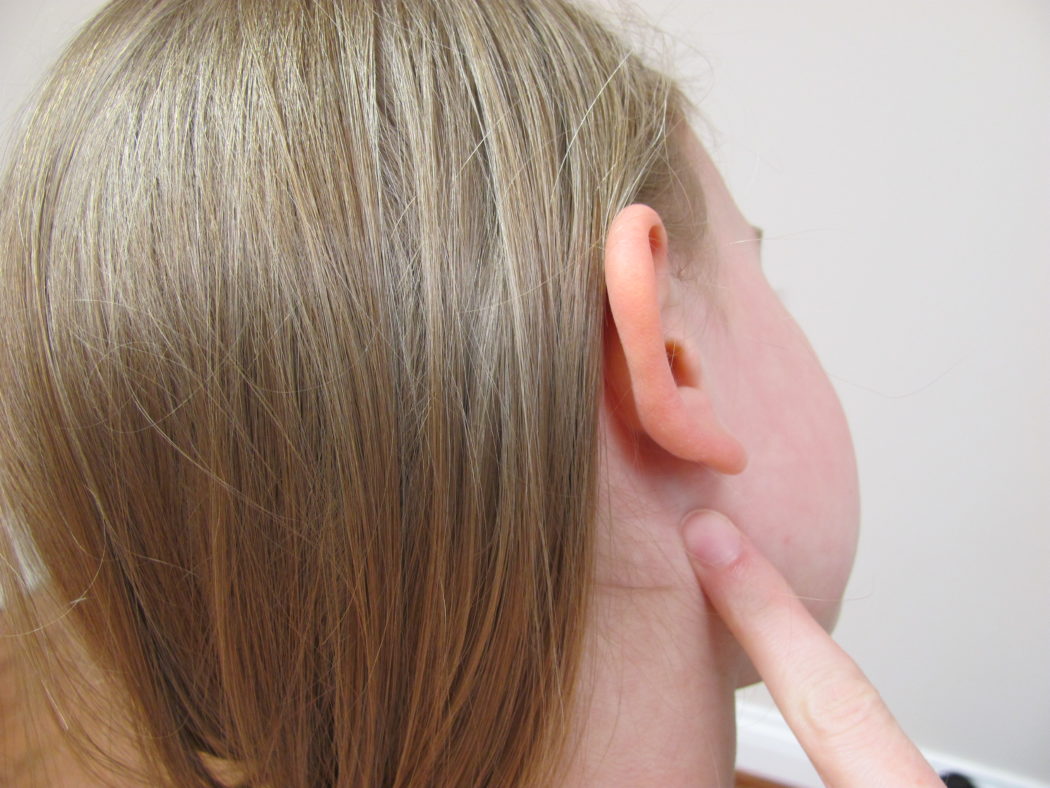 Everyone's skin is unique, and even if you have chosen the best product for your skin condition, the containing ingredients may still cause some irritation, burning sensation, rash or allergy.
To avoid potential skin reactions, we highly recommend performing a patch test before using the product (you can download printable PDF version here)
Last update on 2019-03-26 / Affiliate links / Images from Amazon Product Advertising API
Summary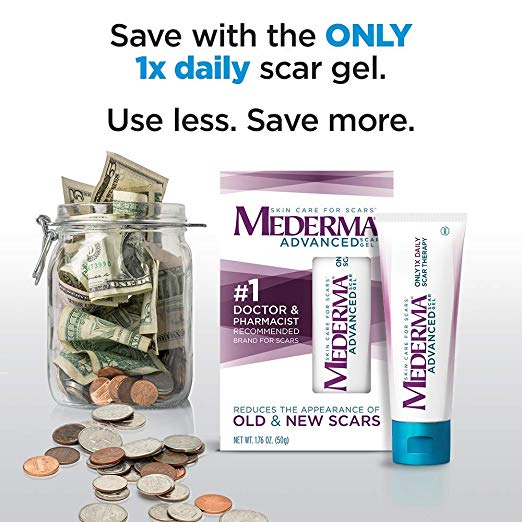 Article Name
Mederma Advanced Scar Gel
Description
An affordable topical solution for the treatment of topical scars, burns, cuts and other skin imperfections
Author
Publisher Name
Publisher Logo