Skin Lightening
Skin lightening is becoming a routine procedure for many (both men and women) around the world. But do you know the exact effect of the ingredients, containing in your brightening cream? Are you sure it will provide the whitening effect you have always wanted to obtain or will it damage your skin instead?
Before you choose a particular product, aiming to brighten your skin complexion, make sure you are familiar with all the benefits and potential risks it may pose. The wisdom of knowing the difference between the most popular skin whitening creams can do you a big favor, as it can save you both money and time!
Check our detailed reviews of the best-performing skin lightening creams, serums and gels, available on the market!
Best Skin Lightening Creams
Divine Derriere Bleaching Cream
Sale

Divine Derriere Skin Lightening 2% Hydroquinone Bleaching Cream with 6% AHA...
&nbsp
QUALITY - 2% Hydroquinone, 6% Glycolic Acid and Lactic Acid, B-White Peptide, Vitamin E, Licorice...
RESULTS - Fade stubborn dark spots, freckles, hyperpigmentation and melasma while refining and...
FACE, HANDS, NECK, PLUS MORE - Multi-purpose dark spot corrector can be used for external areas of...
Product claims
The powerful combination of 2% Hydroquinone, 6% Glycolic Acid and Lactic Acid, B-White™ Peptide, Vitamin E, Licorice Extract and Niacinamide diminishes the appearance of dark spots, age spots, discolorations, freckles, and other imperfections, leaving the skin well hydrated long after the application of your product. Can be applied to all body parts. We added it to our best skin lightening creams because the containing ingredients are very potent, while its' reputation among those who tried it remains very positive.
Pros and cons
Pros
The Glycolic Acid and Lactic Acid, available in the formula, provide a gentle, yet deep exfoliating effect for even, blemish-free complexion
One of the best skin lightening creams, suitable for all over body application face, neck, shoulders, underarms, elbows, knees, intimate areas)
The modern product packaging minimizes oxidation
Provides fast effects
Not tested on animals
Cheaper, compared to similar formulas, intended for skin whitening
Cons
Hydroquinone may lead to increased skin sensitivity and irritation
Does not provide sun protection
Recommended for
The product is recommended for dry, oily, or combination skin type.
How does it work?
The product should be applied regularly, every day (once or twice a day, depending on the intensity of the effect you would like to obtain). It should be applied to cleansed, toned skin.
Due to the active ingredients available in this formula, sun exposure should be avoided as much as possible. The regular application of SPF 30+ is a must during the period of usage.
Key ingredients
2% Hydroquinone – decreases the formation of melanin, reducing the appearance of darkened skin (freckles, age spots, sun damage, or pigment spots, caused by hormonal disbalance), may provoke adverse skin reactions
6% Glycolic Acid – a powerful anti-aging skin care ingredient, exfoliating agent; may provoke skin irritation
Lactic Acid – an exfoliating agent; has strong anti-aging properties
Vitamin E – aims to improve the appearance of pigment spots
Licorice Extract – provides a strong anti-inflammatory effect
Why should you buy Divine Derriere Bleaching Cream?
Most of those people who tried this formula are satisfied with the results obtained.
A woman, who used the cream twice a day (morning and evening) provided photos of the improvement obtained after 2 weeks of application:

Another lady managed to successfully reduce the pigment spots on her forehead and posted her results after the 1st week of application:

The overall performance of the product appears to be very satisfying, there are more than 300 reviews written about the effect of this lightening formula.
There are people who consider the product very aggressive and do not recommend it for the sensitive skin type, while others share that this is the only effective skin bleaching agent.
Skin Brightening and Lightening Cream by Tulip Natural
Product claims
Tulip Natural's special blend for skin lightening is designed to reduce the appearance of wrinkles, dark spots, scars and other problems, leading to the uneven complexion. The formula combines Retinol, Glycolic Acid, AHAs, all of which are proven to provide a skin whitening effect within less than a month. The cream works by eliminating the dead cells, accumulated dirt, and sebum, uncovering a healthy, radiant skin.
Pros and cons
Pros
Whitens acne scars, spots, and hyperpigmentation in as little as 3-4 weeks
Provides a strong anti-aging effect
Stimulates cell turnover and growth, thanks to the combination of  Glycolic Acid, Retinol, Essential Oils, and Aloe Vera available in the formula
Paraben-Free, FDA approved product
A cruelty-free product, not tested on animals
You can get your money back in case you are not satisfied with your results
Cons
The formula contains ingredients, which may severely irritate the facial skin
Not fragrance-free
Recommended for
The cream is suitable for people who would like to obtain all the benefits of an anti-aging formula while reducing the skin imperfections
How does it work?
Tulip Natural's Skin Brightening and Lightening cream works by eliminating the contaminants, clogging your pores while promoting the skin cell regeneration process for a younger, brighter, healthy-looking skin.
Key ingredients
The formula combines:
Retinol – prevents the formation of fine lines and wrinkles; improves the overall condition of the skin; may provoke severe irritation for the sensitive skin type
Glycolic Acid – powerful anti-aging skin care ingredient, exfoliating agent; may provoke skin irritation
AHAs – work by removing the top layers of dead skin cells, promote skin firmness and a brighter appearance
Why should you buy Skin Brightening and Lightening Cream?
The formula has a really impressive Online performance, almost 80% of people who tried it, ranked the cream excellent. Comments are also promising:
A lady who has hyperpigmentations claims to have visibly improved the condition of her skin. She also applied the cream in the area, surrounding the eyes and is satisfied with the effect:
the skin around my eyes seems bright and I look well-rested. It leaves my skin looking and feeling smooth and soft. It really does deliver instant results.
Here's the comment of someone, who also saw improvements after using Tulip Natural's Cream:
I started to notice a more even color and realized that my darker skin spots were fading.
Olay White Radiance Brightening Intensive Cream SPF 24 50g

Olay White Radiance Brightening Intensive Day Cream SPF24 UVA Moisturiser
&nbsp
An everyday cream perfect for people who like their moisture creamy thick.
Pro-Vitamin B5: Attracts and retains moisture in the skin.
Decreases melanin production for naturally fair skin.
Product claims
This formula is specially developed for brightening the skin complexion. It provides a fast regenerating effect, due to the deeply moisturizing ingredients, available in the product. The SPF 24 protects the skin from the harmful UV radiation, reducing the chances of new pigment spots formations. This Olay product is fast-absorbing and suitable for an everyday application.
Pros and cons
Pros
Eliminated age spots
Lightens and evens out skin tone
The formula is enriched with vitamins and potent plant extracts
Provides a deep hydrating effect
Rejuvenates the skin
Instantly absorbs into the skin
Cons
The product is lightly scented and most fragrance ingredients may irritate the skin
Contains many chemically-derived ingredients
Recommended for
Olay White Radiance Brightening Intensive Cream is recommended for people with dark spots, scarring, freckles and other imperfections. The formula has an immediate hydrating effect on the dry, dehydrated skin, leaving it soft and nourished.
How does it work?
The formula is developed to brighten the overall skin appearance, while not allowing the appearance of newly formed pigment spots.
Key ingredients
The key ingredients in this cream include:
Glycerin – providing a deep hydrating effect, leaving the skin soft and refreshed
Ethylhexyl Salicylate – an ingredient, which is often used in sunscreens, absorbs the UVB rays in order to protect the skin from their harmful effects
Niacinamide -a  derivative of vitamin B3; protects the skin from UV damage and prevents the appearance of pigment spots
Butyl Methoxydibenzoylmethane – a common sunscreen agent; protects the skin from the entire range of UVA rays
Why should you buy Olay White Radiance Brightening Intensive Cream?
In case you would like to obtain a fair skin complexion, while constantly hydrating your skin and protecting it from the UV-rays effect, this formula is very likely to meet your expectations. According to those, who already tried the effect of the cream, a single container lasts about 2 months and the visible results can be noticed after the first week of regular application.
Best skin Lightening Serums
IMAGE Skincare Iluma Intense Lightening Serum

IMAGE Skincare Iluma Intense Brightening Serum with VT, 1 oz.
&nbsp
Image Skin Care
Beauty and Personal Care Product
Packaging may vary
Product claims
This is a brightening serum, aiming to reduce discoloration, following the natural aging process or excessive sun exposure. It also calms the irritated skin, leaving it soft and well moisturized. The serum uses citrus-based skin lightening agents (bioavailable vitamin C in particular) which makes it a safe and effective option even for people with sensitive skin type. The Vectorize Technology™  delivers complex of encapsulated ingredients time released up to 48h for long-lasting, intense effect, preventing the aging process.
Pros and cons
Pros
This serum is  formulated by a plastic surgeon
Vectorize Technology™ is proven to provide a strong anti-aging effect
Does not contain hydroquinone
Quick absorbing formula
Reduces skin redness
According to comments, it is safe for the undereye area
Successfully treats post-inflammatory hyperpigmentation
Cons
A comment informs that the serum leaves a sticky sensation on the skin
Multiple reviews inform that this is not the actual Image product
Recommended for
We recommend using this serum during nighttime in order to avoid sum exposure. Vitamin C products should not be used in combination with UV radiation, as this may provoke adverse skin reaction, including irritation and burning sensation.
How does it work?
The azelaic acid, available in this serum works by exfoliating the dead skin cells and contaminants, accumulated on your skin surface. The botanical whiteners, vitamin C, and grapeseed extract work in combination to reduce skin discolorations, including age spots, sun spots, melasma, scarring and other imperfections.
Key ingredients
Azelaic acid
Vitamin C – promotes collagen production
Grapeseed extract – has antioxidant properties, provides a high amount of linoleic acid, which has been thought to reduce clogged pores
Why should you buy Skin White Bleaching Cream?
This quick-absorbing serum will help your skin in 2 ways – it reduces the appearance of dark spots, while will lighten your skin to its original complexion. The serum also helps give your skin a healthy glow while also keeping it from becoming dull. Many people with hyperpigmentation swear by this serum. Their results did not come immediately, usually, it takes about several months until noticeable results can be obtained but according to the reviews the serum provides a long-term effect.
Botanic Hearth Skin Whitening Serum
Product claims
This natural skin whitening product is developed to reduce dark spots, due to sun exposure as well as age spots, formed due to the natural process of skin aging. According to the manufacturer, the formula successfully brightens the skin complexion, reducing the appearance of freckles and acne scars.
Pros and cons
Pros
 Fades of the appearance dark spots/age spots, sun spots, freckles, and acne scars, brighten the complexion, and even skin tone
A cruelty-free product, not tested on animals
Fragrance-free
According to the reviews available, the serum can be used on the private areas
Cons
Does not provide SPF
There are people who saw no effect even after the prolonged application of this serum
Recommended for
People who would like to obtain a naturally brighter complexion without damaging the skin. The serum is suitable for all skin types.
How does it work?
The blend of ingredients works by promoting the production of collagen in the skin cells, while also hydrating the skin. The natural compounds brighten the skin tone, fading the appearance of imperfections.
Key ingredients
Glycolic Acid – a powerful anti-aging skin care ingredient, exfoliating agent; may provoke skin irritation
Equisetum Arvense Extract (Horsetail) – has antioxidant and anti-inflammatory effect; promotes skin healing
Cassia Angustifolia Seed Polysaccharide – holds the moisture within the skin;  promotes the regeneration process
Glycyrrhiza Glabra Root Extract (Organic Licorice) – diminishes the appearance of dark spots, skin discolorations and imperfections; promotes skin brightening
Why should you buy Botanic Hearth Skin Whitening Serum?
This Licorice Skin Brightening Serum by Botanic Hearth is one of the very few natural options for skin whitening. As expected, chemically-derived compounds provide fast results. However, such may also severely damage the skin. Licorice Brightening Serum is a natural alternative to the harsh cosmetics, intended to lighten the skin. The price is another positive feature about this serum – it is twice as cheap, compared to similar formulas.
Best Skin Lightening Gels
South Beach Skin SoDivine Derrierelutions Skin Brightening Gel for Sensitive Areas

South Beach Intimate Skin Lightening Gel for Face, Body, Bikini, Anal...
&nbsp
SALON QUALITY, ZERO RISK + FREE GIFT! This is the same product sold and used in skincare salons and...
DERMATLOGIST TESTED, MADE IN THE USA: Professional-grade, extra-strength natural formula with no...
PROFESSIONAL-GRADE SKIN WHITENING: The ultimate in lightening for anal, vaginal, breast, face,...
Product claims
South Beach Skin Solutions is the manufacturer of dermatologically tested formulas, intended for sensitive skin bleaching. As expected, this refers to anal, vaginal, breast, face and others. This product is often used in professional salons, as it provides fast and visible results without damaging the skin surface. The gentle formula does not contain potentially harmful, chemically-derived ingredients.

Pros and cons
Pros
The active ingredients in the formula are 100% natural
Does not contain Kojic Acid or Hydroquinone (ingredients, that may potentially cause harmful effect on the sensitive skin)
This is a dermatologically tested product
The formula is suitable for both men and women, from all skin types
Absorbs quickly into the skin without leaving a greasy residue
Cons
There are people who did not obtain any results after the application of the gel
Recommended for
This multipurpose gel can be used for the reduction of unwanted pigmentation of almost all body areas:

How does it work?
The first step is the gentle exfoliation of the area of the application so that the natural ingredients containing in this formula penetrate deeply into the skin layers. The newly formed skin cells reduce the melanin-producing enzyme while moisturizing the area and protecting it from external irritants.

Key ingredients
The active ingredients in the formula are the following:
Arctostaphylos Uva Ursi (Bearberry) Leaf Extract – Arbutin is proven to slow down the melanin biosynthesis
Glycyrrhiza Glabra (Licorice) Root Extract – has a soothing effect on the sensitive skin, while providing a strong antioxidant activity
Magnesium Ascorbyl Phosphate (MAP) – a non-irritating vitamin C derivative; used in lots of skin bleaching formulas as it decreases the melanin formation
Why should you buy SoDivine Derrierelutions Skin Brightening Gel?
Skin whitening products are usually aggressive and may have a harmful impact on the proper functioning of the skin, which may sometimes result in unwanted discoloration. Thankfully, South Beach Skin Solutions Skin Brightening Gel is a safe and effective option to obtain a brighter complexion or whiten particular areas of your skin where pigment spots are naturally available.
PCA SKIN HQ Free Pigment Gel, 1 fl. oz.

PCA SKIN HQ Free Pigment Gel, 1 fl. oz.
&nbsp
Cleans pores
Fades aging and other spots
Controls blemishes
Product claims
The formula combines kojic and azelaic acids, which promote skin lightening. Kojic acid works by preventing the catecholase function of the tyrosinase enzyme (controlling the production of melanin). Azelaic acid, on the other hand, is naturally present in the skin, it fights acne, inflammation, and hyperpigmentation, while it won\t provoke reactions even for those with sensitive skin. The mechanism of the above-mentioned acids is proven to reduce all types of discolorations, promoting a brighter-looking skin.
Pros and cons
Pros
Hydroquinone-free formula
Provides fast results

Contains no irritants or dyes; 

no fragrances

No animal testing

Suitable for all skin types
Cons
The price factor appears to be a problem for many people
Negative comments inform that the smell of the product is very strong
You may experience a tingling sensation during the period of application
Recommended for
People, suffering all kinds of skin discolorations can benefit from the application of
PCA SKIN HQ Free Pigment Gel, even those with sensitive skin can safely use the product.
How does it work?
After a couple of days (regular application) you may notice skin flaking, as the gel aims to eliminate the dead skin cells and all the contaminants, accumulated on your skin surface. The fresh skin layer is then uncovered. The healthy skin is brighter, due to the effect of the active ingredients in the formula, aiming to reduce the production of melanin.
Key ingredients
Phenylethyl Resorcinol – a potent skin whitening agent with strong antioxidant effect
Kojic acid – a chelating agent, produced by fungi; in cosmetics kojic acid is used to change the color of various substances
Azelaic acid – naturally produced by yeast; decreases skin redness and eliminated the bacteria
Why should you buy PCA SKIN HQ Free Pigment Gel?
Most skin whitening formulas have an irritating effect on the skin, as they usually contain aggressive chemicals and other substances. PCA SKIN HQ Free Pigment Gel is scientifically developed for promoting healthy, fresh-looking skin. This is why the formula is free of potential irritants like synthetic dyes and fragrances.
The overall performance of the product is satisfying, most of those who tried it obtained the desired results. The formula is often recommended by professionals.
This is the improvement of a lady, who had a bad case of melasma:

Another lady, who applied the gel every night for about 2 weeks claims that in the beginning, she experienced a tingling/burning sensation. Her skin began to peel and she used coconut oil to get rid of the flakes. The uncovered skin layer after several weeks of the application looks great – brown patches and wrinkles became just a few light brown dots:
Omiera Labs Glocione Anti-Aging Skin Whitening Glutathione
Sale

Omiera Glocione Anti-Wrinkle Night Cream with Hyaluronic Acid For Face and...
&nbsp
Glutathione skin moisturizer anti-aging wrinkle cream
This face cream has the best clinically proven ingredients to reduce fine lines, dark spots, and...
High quality ingredients allow for a range of uses - anti aging cream, anti wrinkle cream,...
Product claims
This skin whitening system is intended for people with aging skin, prone to discolorations. The formula contains clinically proven ingredients, eliminating the appearance of fine lines, dark spots, and deep wrinkles. The cream provides a deep moisturizing effect on the skin, which won't provoke skin reactions even for the most sensitive skin type, as it contains non-irritating ingredients only.
Pros and cons
Pros
Provides firming and toning effect
Stops keratin degradation
Does not contain irritants, save for all skin types
Cruelty-free product
The manufacturer offers a 30-day guarantee – you can return your product in case you are not satisfied with the results obtained
Can be used during the day and the night
According to the manufacturer, visible improvements of the overall complexion can be observed in less than 2 weeks
Cons
Most people consider the product a bit pricey
Recommended for
This formula is developed for people suffering from hyperpigmentation, due to aging, melasma, trauma or other skin conditions, leading to the appearance of age spots, sun spots, scarring, and others. Glocione cream also reduces the appearance of fine lines and wrinkles and improves the overall complexion of the skin.
Key ingredients
Glocione is a potent blend of:
Glutathione and other antioxidants – have strong anti-aging effects on the skin
Peptides – encourage collagen production
Alpha hydroxy acids
Hyaluronic acid – improves skin tautness; provides deep hydration to the skin cells and retains the moisture for a prolonged period of time
Collagen – proven to promote glowing, vibrant skin
This combination helps brighten sun-damaged skin while providing a firming effect on the saggy skin.
Why should you buy Omiera Labs Glocione?
Many people who tried the formula claim to have obtained beneficial results. Most of them rely on the anti-aging properties provided, others use Glocione cream in order to reduce hyperpigmentation.
This lady successfully reduced the hyperpigmentation (dark spots along her jawline) after multiple attempts (chemical peels and other skin whitening creams, including prescribed creams from her physician):

Which lightening cream is best for the face?
The facial skin needs the most gentle, harmless skincare products. Your face is constantly exposed to the harmful sun rays, this is why we highly recommend using formulas, containing more natural ingredients while also providing sun protection. This is the best way to avoid potential irritants and the further appearance of dark spots, freckles, and uneven skin tone.
The products below are specially designed for the facial skin, leaving it well hydrated and protected:


Best Seller






Omiera Glocione Anti-Wrinkle Night Cream with Hyaluronic Acid For Face and...
PCA SKIN HQ Free Pigment Gel, 1 fl. oz.
Mizon All in One Snail Repair Cream 120ml
Pond's Flawless White Radiance Derma+ Mattifying Day Cream SPF 15 PA++ -...


Omiera Glocione Anti-Wrinkle Night Cream with Hyaluronic Acid For Face and...
Best Seller


PCA SKIN HQ Free Pigment Gel, 1 fl. oz.


Mizon All in One Snail Repair Cream 120ml


Pond's Flawless White Radiance Derma+ Mattifying Day Cream SPF 15 PA++ -...
Skin lighteners FAQs
The first things to notice about someone are the overall appearance, the hair, the eyes.. and let's not forget the skin. People are extremely conscious about the appearance of their skin. That is why the representatives of both sexes must constantly take special care of its' healthy, blemish-free appearance.
Sometimes, however, due to frequent exposure to sun, hormonal changes, poor cosmetics or other causes, pigment spots appear on the skin. They are darker than the normal skin color, most often light to dark brownish.
Often, such imperfections are accompanied by excessive drying of the skin, as a result of which it looks thicker. Brown patches on the forehead, cheekbones and upper lip often appear during pregnancy, but sometimes the intake of oral contraceptives or other medications, as well as using inappropriate cosmetics may also provoke such problems.
What Determines Skin Color?
The color of the skin may vary from almost black to white with a pinkish hue. It is determined by three factors:
Presence of the pigment melanin
Presence of the yellow pigment carotene
The color of the blood that passes through the epidermis
The melanin pigment is formed by specialized cells – melanocytes, which are located at the bottom of the stratum basale. Besides the skin, melanin is also found in hairs, iris, and retina. Melanin is also accumulated in the skin areas surrounding the sexual organs, the nipples, the anus and the feet.
People of all races can produce melanin in their skin. Compared to people of the so-called white race, people from the black race have more melanocytes. The main cause of the darker skin color is the melanin accumulation not only the lower part of the stratum basale but also in the more superficial layers of the epidermis. In addition, the melanocytes cells in black people form more melanin.
The complete lack of melanin due to a genetic defect in its formation is observed in albinos.
Besides melanin, the skin contains yellow pigment – carotene. Its color is not established due to the presence of melanin in the skin. In people of the yellow race, who have less melanin, the skin appears yellowish due to the accumulation of carotene.
The skin appears pale in case of insufficient blood in the subpapillary venous plexus. The skin has a bluish hue (cyanotic skin) at low saturation of hemoglobin with oxygen and is reddish when saturation of hemoglobin is high. In fact, the color of the skin does not give enough information about the skin blood flow. In the lips, the epithelium does not scoff and is relatively permeable. This allows the red color of the blood in the capillaries, in the papillae of the dermis.
The natural color of the skin may be darkened due to exposure to sunlight. The guiding theory is that skin color adapts to the intense solar radiation to provide partial protection from the ultraviolet ray fraction that can lead to damage and mutations in skin cell DNA.
Other factors that can change the color of the skin may be excessive temperature fluctuations (overheating or frost), infections, skin cancer, dietary changes (for example excessive carbohydrate intake) and others.
Interesting facts are related to the evolution of skin color. Our ancient ancestors have a lighter skin color. It is believed that the reason for this is the presence of fur on their bodies. The protection from ultraviolet light has been done precisely thanks to the excessive hair growth. After reducing and losing the hair, the light skin was suddenly subjected to the damaging effect of ultraviolet rays. Gradually, the level of melanin in the skin began to rise, with the human skin becoming darker. It is believed that precisely because of the sun exposure, people began to migrate from Africa.
What Is Skin Bleaching?
Not everybody is born with the color of the skin as he/she wants, and when we talk about the beautiful and healthy tan, women are most affected by this subject. Those who have darker are usually wondering how to lighten their skin.
Thankfully, to make your skin lighter, you do not need to use expensive whitening creams and lotions every time. You can prepare a face mask at home using ingredients that are easily accessible. It doesn't take that much time to prepare a skin lightening mask, it is an efficient and inexpensive method of whitening the facial skin.
Skin bleaching is a procedure, aiming to achieve a paler skin color, reducing pigment spots and other discolorations. Such techniques target the concentration or the production of melanin in the skin cells. The procedures, providing a skin bleaching effect are the following:
Chemical Peels
Microdermabrasion
Skin Lightening Creams
Homemade Bleaching Masks
Laser Treatment
As expected, all of the above-mentioned procedures require both time and patience.
How do skin lighteners work?
Depending on the procedure performed, the method used is different:
Chemical Peels – Chemical peel is a procedure in which various weak organic acids are applied to the surface of the skin, they have a significant impact on its structure and appearance. The purpose of this procedure is to improve both the skin tone by removing the damaged top layer and its turgor by stimulating the formation of new collagen in the deep skin layers. Thus, the skin becomes significantly fresher, dense, rejuvenated, and the number of skin defects is significantly reduced.
Microdermabrasion – This is the process of skin resurfacing by using crystal or diamond tip peeling. The procedure is gentle exfoliation of the outermost skin layer, aiming to eliminate dead skin cells, sebum, and various contaminants until the healthy skin is completely uncovered. The lightening effect of this procedure is due to the in-depth exfoliating effect of microdermabrasion.
Skin Lightening Creams – To make their facial skin healthy, beautiful, smooth and youthful, many women prefer the application of whitening facial creams. They contain ingredients that remove freckles, lighten dark spots on the skin, and prevent it from re-pigmentation. As a result, the skin is healthy and smooth, and we all know that its good condition is key to our overall health and self-esteem.
Homemade Bleaching Masks – There are certain ingredients (that can be easily found in your kitchen) with a scientifically proven skin whitening effect. However, the effect of the homemade recipes comes after a prolonged application, while the effect is often temporary.
Laser Treatment – In recent years, the laser systems used in the treatment of unwanted hyperpigmentation have become more and more numerous. Initially, the primary technology used for this purpose was IPL (intense pulsed light). Due to the fact that it has its limitations and spectrum of possibilities, other laser technologies were developed – Alexandrite, PDL, Q-switched lasers, Carbon dioxide lasers, erbium lasers etc. In the laser therapy, a beam of light of a certain wavelength is directed to the surface of the skin, which is selectively absorbed by the target structures, i.e. the pigment of the skin and hairs. The absorbed light is transformed into heat and selective destruction of target structures (the skin and hair pigments) occurs.
The Importance of SunScreen
No matter how much we love the sunlight, it is very important to know how to protect ourselves, as it is well known that excessive exposure to UV rays can lead to a number of health problems that concern our skin.
1. The UV rays that penetrate the atmosphere and reach us are two types: UVA and UVB. In general, exposure to sunlight damages the DNA of skin cells, resulting in wrinkles, premature aging, uneven pigmentation and the development of tumor skin diseases.
2. How can we find out which product is suitable for our skin type?
The choice of an appropriate product is determined both by the type of skin and by the intensity of the sunlight and the time spent outdoors. In general, several skin types are identified:
I-type: extremely sensitive skin. These are people with red or very light (blond) hair, with freckles, bright eyes. At low sunlight intensity, the products suitable for the representatives of this group have a factor of 20 – 30, and at high intensity – over 50.
2nd type: very sensitive skin. Here are people with blond hair, light skin, prone to the appearance of freckles. At low sunlight intensity, they can use a sunscreen 20, and at a high – from 30 to 50.
Third type: sensitive skin. This group includes people with light-brown and dark-blond hair, brown eyes, and matte skin. The skin's natural protection is 20-30 minutes. At low solar intensity, a product with a factor of 20 is sufficient, and when the sunlight is intense, a preparation should be applied with a protective factor of at least 20.
IV type: slightly sensitive skin. Representatives are characterized by dark hair and dark eyes, and their skin is matte or dark.
At low solar activity, representatives of this group do not need photoprotection because their natural skin protection is 30-40 minutes. However, at a high intensity of the sunlight, the protective factor of the product used must be at least 20.
Sunscreen products should be applied regularly to the skin as, when swimming or even sweating, some of the protective ingredients aris washed away. This also applies to waterproof cosmetics.
3. The Sunbeds …
It is a common practice to prepare for the sun's rays before the beginning of the summer season, through intense visits to the solar studios. The rays of the solarium, however, are also ultraviolet and also have the property of going deeper into the skin.
It is generally believed that the tan obtained in the solarium before the summer vacation protects the skin from burning. It has been shown, however, that the effect of this measure is equal to the use of sunscreen cosmetic products with a factor of 2-3, and the damage is not less than direct exposure to sunlight.
Risks of skin lightening products
Most skin bleaching formulas are proven effective for fading various skin problems including dark spots, acne scarring, freckles, and melasma. But you should be very careful when choosing such formulas, as some of them may contain harmful ingredients, such as chemicals, which may pose serious health risks after a certain period of application.
Special Precautions When Using a Skin Lightener
The increasing popularity of skin lightening products makes more and more people purchase products, packed with various, potentially harmful ingredients, which may influence the overall skin health. This is why you need to take some precautions in order to avoid any risks before you start using a new skin lightening product.
Get familiar with the ingredients
Very few people actually pay attention to the ingredients listed in a particular formula. And we do understand that – even if you take the time to read the complicated terms, you may not have enough information about the potential effect on your skin. This is why we recommend spending some extra time for research, as many of those 'skin-friendly' whitening ingredients may actually damage your skin to the point it is no longer able to perform properly.
Test your product in a small area first
Performing a patch test is very important when using a new skincare product. But when it comes to skin whitening creams, this procedure becomes crucial, as such products are usually intended for facial application and you don't need adverse skin reactions, affecting your face, right?
To perform a patch test, you can apply a small amount of the product chosen on your inner arm. If irritation (burning sensation, redness, itching or discomfort) appears, it is very likely that the same reaction will be present on your facial skin.
Avoid using skin lighteners in combination with chemically-derived skincare products
Sometimes, mixing different ingredients, which are not intended to be used in combination may result in adverse skin reactions. This is why your smarter option is to avoid applying your extra-strong anti-acne product and then add some lightening cream on top. Chances you end up with severe skin reactions are not to be neglected.
Carefully read the directions first
There are skin lightening formulas that should be applied only once a day, while others can be applied multiple times. There are formulas intended for nighttime application only, as sunlight should be avoided (some ingredients react when exposed to UV radiation, resulting in hyperpigmentation and other unwanted reactions. The directions are always provided by the manufacturer and should be carefully read before the initial application of a skin lightener so to avoid potential risks.
What's the story with bleaching creams?
Do whitening creams really work?
Depending on the formula you have chosen (you have two options – plant-based lightening creams and those with not-so-natural ingredients) the period, required to provide optimal results will be different. Unfortunately, plant-based formulast usually require more time to provide the effect needed. Chemically-derived ingredients are, as expected, more aggressive, they can easily change the skin cell functioning and provide long-lasting results. Their downside is the potentially harmful effect after a more prolonged application. you can see a list of the most common skin lightening ingredients (considered generally safe) below:
Tretinoin – the potent ingredient restores collagen loss and helps; prevents premature aging by restoring skin integrity; it is highly recommended to limit sun exposure as the skin becomes more susceptible to burning.
Resorcinol – restores rough, scaly, or hardened skin; used for the management of multiple skin conditions; has a whitening effect when applied topically
Arbutin – skin brightening ingredient; often paired with other skin brighteners like kojic acid, vitamin C or niacinamide; interferes with the activity of the melanin-producing enzyme tyrosinase
Kojic acid – the ingredient can help brighten the overall appearance of the skin; an antioxidant, so it can help protect from environmental stressors; often used as a skin lightening agent because of its effects the tyrosinase
Azelaic acid – a gentle exfoliating agent, which helps unclog the pores; usually derived from barley, wheat, and rye; improves the visible imperfections, such as bumps, dull, uneven skin tone and various concerns related to aging.
Vitamin C – has a major role in collagen synthesis; promotes skin brightening
Glutathione – provides skin whitening effect through its tyrosinase inhibitory activity; strong antioxidant
Alpha hydroxy acids (usually, lactic acid and glycolic acid)
Niacinamide – or a derivative of vitamin B3; protects the skin from UV damage and prevents the appearance of age spots, freckles, and hyperpigmentation
Which skin lightening ingredients to avoid?
Mercury
Back in the past, women used mercury-based ointments, creams, lotions and soap bars in order to obtain paler skin. However, mercury turned out to be extremely dangerous when inhaled or applied topically. The adverse reactions were skin blemishes and acne but also a thinning of the outer skin layer, burning sensation, and flaking. Other side effects are related to the permanent dysfunction of the kidneys and the nervous system.
Now, we know about the poisonous effect of this ingredient, yet it is still available in multiple skincare products. FDA (Food and drug administration) banned the mercury use in skin bleaching formulas in 1990. The World Health Organisation also warned about the potential damage mercury usage poses, but unfortunately, it is still available in certain formulas, legally manufactured in multiple countries.
Hydroquinone
This is a very potent skin bleaching agent whose use in cosmetics is banned in most EU countries due to suspicion of association with potentially toxicological hazards. It is still used in the United States but FDA proposed its' ban in 2006. High concentrations (Rx> 4%) are available only on prescription, while low (> 2%) are used in over-the-counter products.
The most common contraindications are related to hypersensitivity to the drug or to any of its excipients. Hydroquinone is a neurotoxic carcinogen that increases the skin sensitivity. Other adverse effects are related to the appearance of dark spots on the skin and hyperpigmentation.
Steroids
High-dosage steroids are also recommended to avoid. Such are often available in skin-lightening formulas, even though their primary effect is anti-inflammatory. Steroids do lighten the skin surface but this is due to the fact that they reduce the blood flow in the area treated, which gives the skin a paler appearance.
The topical application of high-dosage steroid creams and ointments slows down the process of skin cell renewal, respectively, fewer melanocytes are formed, leading to a decreased melanin production. However, slowing down the natural skin cell regeneration leads to visible thinning of the skin. This makes the outermost skin layer more susceptible to chemical, environmental and physical damage. Additional pigmentation problems may occur after the prolonged application of topical steroids, so try to avoid such ingredient in the bleaching formula you intend to use.
How long does it take for skin whitening creams to work?
As you already know, everyone's skin is different – for some, it may be easier to obtain the effects of certain skin care products, for others – a more prolonged application may be needed.
Shortly, 3 are the main factors, determining how long it will take until you can see the effect of your skin bleaching product:
Your skin type – it has a major impact on the effect of skin lightening formulas. As expected, the product chosen should be regularly applied to the skin as directed by the manufacturer (usually, twice a day).

For normal skin, 4 to 8 weeks should be enough to obtain the results desired
For sensitive skin type, the effect comes faster, as the cells react immediately to all types of products, 2-3 weeks will make your skin visibly paler
The oily and combination skin types require a more prolonged application – from 6 to 8 weeks of regular treatment until you start seeing an improvement.

The bleaching ingredients – the different skincare ingredients have different effects on the skin, as well as absorption time required. There are very potent ingredients, such as lactic acid, kojic acid, arbutin etc. which will change the appearance of your skin within days. Of course, their exact quantities (concentrations) are also important. Usually, the concentration of potent skin bleaching ingredients does not exceed 4%.
Your natural skin color – the process of skin lightening is gradual and you will need to arm yourself with patience and be realistic about the final results. Briefly, the darker your skin tone, the longer it will take until you obtain the desired results.
Is skin whitening permanent?
The short answer is no. Skin bleaching agents (all types of exfoliation, homemade recipes, and over-the-counter products) do not provide permanent skin lightening effect. They do reduce the production of melanin (especially during the treatment period) but the skin cells are constantly being renewed, respectively, new melanin and melanin-producing cells are formed. As with most skin care products, you are more likely to obtain a longer-lasting effect when using high-quality products.
References
Mercury Poisoning Linked to Skin Products
https://www.fda.gov/ForConsumers/ConsumerUpdates/ucm294849.htm
MERCURY IN SKIN LIGHTENING PRODUCTS
http://www.who.int/ipcs/assessment/public_health/mercury_flyer.pdf
Nomination Profile Hydroquinone [CAS 123-31-9] https://ntp.niehs.nih.gov/ntp/noms/support_docs/hydroquinone_may2009.pdf
Topical Steroid-Damaged Skin
https://www.ncbi.nlm.nih.gov/pmc/articles/PMC4171912/
The Improvement of Skin Whitening of Phenylethyl Resorcinol by Nanostructured Lipid Carriers
https://www.ncbi.nlm.nih.gov/pmc/articles/PMC5618352/
Does Kojic Acid Help Lighten Skin Tone
https://www.livestrong.com/article/16199-kojic-acid-lighten-skin-tone/
Last update on 2019-03-18 / Affiliate links / Images from Amazon Product Advertising API
Summary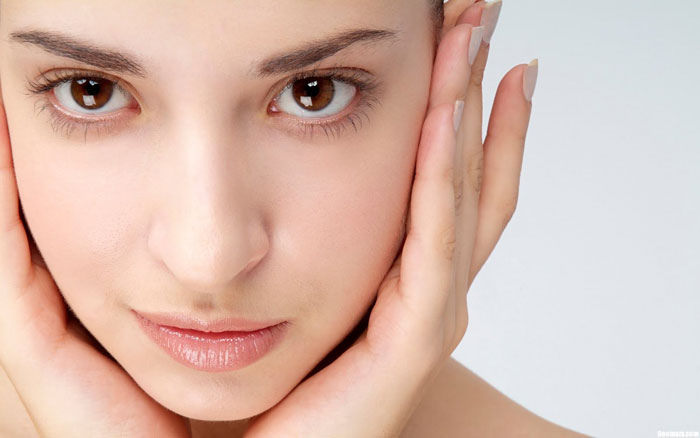 Article Name
Best skin lightening cream
Description
Check our detailed reviews of the best-performing skin lightening products, available on the market!
Author
Publisher Name
Publisher Logo