The shampoo that will keep seborrheic dermatitiss symptoms at bay is the one that has two main characteristics: prevents hair loss and eliminates dandruff.
How to choose the best OTH shampoo for seborrhea?
When looking for a shampoo, it is highly recommended to choose a formula, specially developed for seborrheic dermatitis, as normal shampoos won't stop the spreading of the fungus.

Phat Shampoo & Conditioner

Sulfate Free Shampoo and Conditioner Set for Seborrheic Dermatitis Relief -...
&nbsp
NO MORE FLARE UPS! Prevent flare ups before they begin by getting to the ROOT of the problem.
BEST SEBORRHEIC DERMATITIS and SEBORRHEIC KERATOSIS SCALP RELIEF - Organic and natural ingredients...
pH BALANCED - By maintaining your natural pH balance, you are helping restore your natural hair and...
PHat company created their seborrheic dermatitis shampoo and conditioner set using Manuka Honey[1], Aloe Vera, and Coconut Oil to control dandruff with all-natural ingredients. The combination of organic and natural ingredients won't provoke negative skin reactions which makes both products suitable for everyday use.
Read More About Phat Shampoo & Conditioner
Both formulas contain no harmful chemicals and are pH-balanced, which means they won't irritate the skin of the scalp, even if it is very sensitive. All Phat products are designed with pH 5.5 which is exactly the same as your skin's.
Unlike other seborrheic dermatitis shampoos and conditioners, these aim to restore the natural moisture and oil levels of the scalp, which is an effective way to stop the flaking and discomfort.
Since both products contain no sulfates, this seborrheic dermatitis shampoo and conditioner do not lather as much as regular shampoos would. The products are also fragrance-free, which is an additional guarantee for you that they won't provoke further seborrhoea flare-ups, nor will they worsen your condition.
Someone with seborrheic dermatitis shares that the shampoo and conditioner combo work better than beautician-recommended and prescription products and cost much less:
After about 5 washes, my scalp itched less and I had less flakes. I'm continuing to use this shamp and cond combo for every wash and it seems to be getting better and better.
Puriya Sulfate Free Anti Dandruff Shampoo

Puriya Sulfate Free Tea Tree Oil Shampoo for Flaky Dry Scalp 16 oz-Award...
&nbsp
AWARD WINNING. TRY IT NOW - RISK-FREE ~ Awarded the "Family Tested Family Approved" seal of approval...
CLARIFY YOUR DRY SCALP ~ The best proprietary herbal blend of Tea Tree Oil, Arnica, Sage and...
DEEPLY HYDRATES SCALP AND HAIR ~ This shampoo hydrates even the driest scalp and most brittle,...
Puriya recently created a proprietary herbal blend of Tea Tree Oil, Arnica, Sage, and Rosemary in the form of anti-dandruff shampoo. The potent formula is getting more and more attention from users, suffering dry, scaly scalp.
Read More About Puriya Anti-Dandruff Shampoo
According to those with seborrheic dermatitis, the first improvements may be noticed after a couple of applications. The shampoo can be used daily for more severe conditions, many say it won't irritate or dry out the scalp. On the contrary, the shampoo helps moisturize the skin, while improving your scalp blood circulation.
Puriya manufacturers claim that after continued use it may even reduce hair loss. Unfortunately, we did not find users reviews to confirm this.
The most important about this Puriya shampoo is that it is free of sulfate, paraben, sodium chloride and fragrance, which are usually available in similar formulas. Some of these ingredients may even worsen the symptoms of seborrheic dermatitis.
Puriya Anti-dandruff shampoo is pH balanced, which will additionally help relieve the itching and discomfort.
The overall performance of Puriya seborrheic dermatitis shampoo is quite promising – almost 70% of all user ranked it an excellent product,
A user couldn't wear dark clothes because there were scales all over her clothes. After trying Puriya shampoo, the problem improved so much that she started to recommend it to friends:
After the second application I noticed that the scales were not growing rapidly and the redness of my scalp was gone.
A man says his wife (who has seborrheic dermatitis/eczema) previously had a number of flare-ups, typically every two to three months, affecting her scalp and face. Now, she uses Puriya Shampoo in a combination with Puriya Mother of All Creams and successfully managed to alleviate all the symptoms, including itching, flaking, even acne:
Her skin is now all smooth and no more flaking! She is in love with these products and would highly recommend
Another reviewer with dandruff who decided to share her experience says she was diagnosed with seborrheic dermatitis 18 months ago but couldn't alleviate the disturbing symptoms even after trying prescribed methods:
I've been using this product for about 3 weeks now. The first time I used this I left it in my hair for a minute or two, rinsed and used my regular conditioner and styled as usual. Just after the first use, my scalp and body felt so much better.
DHS Zinc Shampoo

Zinc Shampoo, Dhs 16oz
&nbsp
Calms irritated, inflamed skin
Provides effective relief of itching and flaking
Conditioning and healing formula
DHS shampoo is specially developed for those with itchy, scaly skin on the scalp and visibly greasy hair. Unlike other dermatitis shampoos, this one smells really nice, while it leaves the scalp and hair clean – it removes the waxy substance and provides effective relief of itching and flaking.
Read More About DHS Zinc Shampoo
The effect, according to people with SD, lasts longer, compared to similar enhanced shampoos, some need to use it only twice a week.
The formula is gentle and suitable for all skin types. However, DHS Zinc Shampoo is developed for the oily hair only, as it will dry out the normal or dry hair type.
It can be applied on color-treated hair, it won't fade the color or make it less vivid.
What you'll need to remember before using this shampoo is that you'll have to shake the bottle before each use, as will help mix well the ingredients.
The active ingredient in the formula is 2% Zinc Pyrithione[2], which is proven to have antiseborrheic, antibacterial and antifungal properties. This ingredient also helps to prevent or relieve excessive secretions of the sebaceous glands.
The most impressive aspect of this enhanced shampoo is the satisfaction rate among people with dandruff.
Someone dealing with dandruff from a long time  (over 30 years) has tried several prescription products to control the condition of the facial and scalp skin with little to no results. Then, he tried DHC shampoo that immediately reduced the annoying flaking:
 I have been using this Zinc shampoo for only 2 months and even after the very first use, my dandruff was gone! I have not had to "check" my shoulders once since I started using this product.
Another user battling seborrheic dermatitis for at least three years was told to use pyrithione zinc shampoo to control her condition. Her licensed skin practitioner also told her to leave the shampoo for 5 minutes on the scalp every time she takes a shower. Here's what she shared about her  experience with this enhanced shampoo:
I had a good chance of clearing it up, as yeast can't survive in a zinc filled environment. This is a terrific product that has greatly helped subdue the condition.
Head & Shoulders Clinical Strength

Zinc Shampoo, Dhs 16oz
&nbsp
Calms irritated, inflamed skin
Provides effective relief of itching and flaking
Conditioning and healing formula
Head & Shoulders Clinical Strength is known for its strong anti-dandruff effect, providing relief from severe itching and flaking. It is so far the #1 best-selling anti-dandruff shampoo in the USA.
Read More About Head & Shoulders Clinical Strength
If you are used to switching between different brands dandruff shampoos, there's no way you haven't heard about Head & Shoulders product line.
The Clinical Strenght formula reduces the flakes, itch, and dryness, associated with seborrheic dermatitis, leaving the scalp well moisturized.
The active ingredient in Head & Shoulders Clinical Strength is Selenium Sulfide 1%[4]. This compound is efficient for treating scalp infections, such as seborrheic dermatitis but you can only use this shampoo twice a week, otherwise, you risk 'losing' the anti-seborrheic effect.
A good feature of this shampoo is that it doesn't smell like sulfur. It has a light flowery/fruity scent, as described by people who are using it.
Another thing most consumers appreciate is that Head & Shoulders Clinical Strength does not contain menthol, which is often a game-breaker for users with scalp inflammation.
Head & Shoulders Clinical Strength should be applied to wet hair and left to work for about 3 minutes.
If you have natural curls, this dandruff shampoo won't take your curls out.
Almost 500 reviewers commented on the effect of this formula, more than 70% are extremely satisfied with the results they got.
A user, suffering excessive dryness and flaking says the annoying seb derm symptoms completely disappeared after 2 weeks using Head & Shoulders Clinical Strength:
this product worked 100% for my dry/flaky scalp, hairline and sideburns
However, it didn't manage to treat the dryness and flaking on his forehead and eyebrows.
A review, written by someone trying to eliminate dandruff for a long time says this Head & Shoulders shampoo helped with the annoying flaking after 2 years of trial and errors:
Within 2 weeks of using this 3x week all of my dry patches went away. I no longer have an itchy scalp and I can finally run my fingers through my hair again without the fear of snow showers on my shoulders.
Most people posted positive comments regarding the smell of this shampoo but unfortunately, there are also those who cannot stand its smell (remember that the product contains anti-dandruff products, which may be unpleasant for people that are smell-sensitive):
t makes my hair smell BURNT like someone burned it with a lighter.
Head & Shoulders Itchy Scalp Care

Head and Shoulders Shampoo, 2 Pack
&nbsp
Head & Shoulders Classic Clean Anti-Dandruff shampoo fights flakes and leaves your scalp clean
This is another Head & Shoulders formula aiming to eliminate the flakes while leaving your scalp clean and refreshed. This shampoo is supposed to hydrate both the hair shaft and hair follicle.
Read More About Head & Shoulders Itchy Scalp Care
The potent formula contains Pyrithione Zinc 1% as an active ingredient. Pyrithione Zinc is the most popular fix for dandruff and seborrheic dermatitis. It also has antibacterial properties and is effective against pathogens of the class of staphylococcus and streptococcus.
In the United States, zinc pyrithione is approved as a non-prescription compound for alleviating dandruff.
The main feature of Head & Shoulders Itchy Scalp Care users don't like is the eucalyptus and mint available in the formula. Seborrheic dermatitis consumers often complain about these ingredients, as they might increase the symptoms of itching and irritation once the skin integrity is impaired. But you can see a few comments written by people who tend to be very smell sensitive and whose response to this anti-dandruff shampoo is quite positive:
This does have a light smell to it but its light enough I dont smell it constantly.
Consumers with severe forms of seborrheic dermatitis claim 3 uses per week are enough to keep their condition under control. According to reviewers, the effect is visible even after the initial use
Unobtrusive pleasant scent, and took care of dandruff with one washing.
Selsun Blue Dandruff Shampoo
Sale

Selsun Blue Moisturizing with Aloe Dandruff Shampoo, 11 Fl Oz, Pack of 1
&nbsp
ANTI DANDRUFF SHAMPOO: This dandruff treatment with active ingredient aloe vera leaf juice provides...
DANDRUFF CAUSES: Causes of dandruff include dry skin, oily skin, psoriasis, allergies, an overgrowth...
DANDRUFF TREATMENT: It is important to not simply wash away dandruff flakes, but to treat the source...
Selsun Blue is a great option if you are suffering seborrheic dermatitis and its common consequence – dandruff and inflammation. This anti-dandruff shampoo is one of the most affordable options when it comes to managing the annoying flaking.
Read More About Selsun Blue Shampoo
As with other formulas, containing Selenium Sulfide, this one should be left on the scalp for at least 5 minutes before rinsing it.
People who tried Selsun Blue Dandruff Shampoo say it leaves a cooling sensation on the scalp. The formula is packed with Aloe Barbadensis Leaf Juice, known for its fast healing effect on the damaged skin.
People with seborrhea who also have scalp acne share their condition improved after using Selsun Blue shampoo. Unlike other products with Selenium Sulfide, this one can be used every day, as reported by multiple users but this doesn't mean that you can use it on children.
The overall performance of this formula is quite promising – there are people using Selsun Blue for years:
This is the only shampoo that works for my seborrheic dermatitis on scalp – 3 washes and it's all gone! Been using this for 5 years now and woudn't change it for anything!
T/Gel Therapeutic Shampoo by Neutrogena

Neutrogena T/Gel Therapeutic Shampoo Original Formula 16 oz (Packs of 2)
&nbsp
If you have tried coal tar-packed product and noticed it has a good impact on your seb derm, you better try T/Gel Therapeutic Shampoo by Neutrogena – it is packed with 0,5% coal tar and 2% Neutar Solubilized Coal Tar Extract.
Read More About Neutrogena T/Gel Shampoo
The most impressive feature about this Neutrogena Therapeutic shampoo is the exceptionally high rating of the product and the positive comments written by people with dandruff.
Almost 90% rated T/Gel Therapeutic Shampoo an excellent product – something you can rarely see if you search for anti-dandruff shampoos.
Multiple comments inform that the formula is OK for everyday use.
Unfortunately, this dandruff shampoo doesn't have a pleasant smell – something most people consider disturbing but it turns out this is the only negative aspect people discussed.
Sage Special Formula Shampoo By Maple Holistics
Sale

Maple Holistics Sage Shampoo for Anti Dandruff with Jojoba, Argan, and...
&nbsp
Therapeutic Dandruff Solution: Pure anti dandruff shampoo balances flaky scalp by gently cleansing...
Revive Dull Dry Hair: Intensify shine and luster with Moroccan Argan Oil Jojoba and Peach Kernel to...
Improve Hair Texture: Our extra strength anti itch dry scalp treatment nourishes to reduce frizz and...
You might have heard about the effect of the sage herb on the scalp – it stimulates skin cell renewal and increases blood circulation in area. The herb is rich in calcium and vitamin A, which are essential for the cell regeneration process, which is often impaired by the effect of seborrheic dermatitis.
Read More About Sage Shampoo By Maple Holistics
And even if you are one of those who don't believe herbs and plant extracts may provide a positive effect for the condition of your skin or hair, this sage shampoo might prove you wrong.
The formula is paraben, sulfate, and silicon-free, which is highly appreciated by users with more sensitive skin. You can see comments written by parents who saw great improvements after using this Sage Shampoo on their children with dermatitis or severe dandruff.
This mother would definitely recommend Sage shampoo by Maple Hollistics, as it visibly improved the condition of her daughter's scalp:
I left this on her hair for about 3 minutes as I massaged her scalp, left her hair as well scalp looking very good without the flakes left from dermatitis
Below you can see the comment of a lady who is encouraging her boyfriend to try the formula, as she is indeed satisfied with her results:
 I've tried dozens of high-end & supermarket products to help clean my hair and ease the itchiness, and the smell of my hair ahh, I cannot even begin to explain how refreshing my hair/scalp feels!
Even though the percentage of satisfied customers is very high, you could also see several negative comments as well.
Here's the review of a woman who didn't manage to eliminate her dandruff problem even after using the Sage shampoo for a while:
 I shared a pic of what my scalp looked like after using this.
I'm very sad.
Zinc Therapy Soap by Derma Harmony
Sale

DermaHarmony 2% Pyrithione Zinc (ZnP) Bar Soap 4 oz - Crafted for Those...
&nbsp
Fragrance Free with Natural Ingredients in a Bar or Liquid (see other listing)
Safe for Daily Use with Seborrheic Dermatitis, Dandruff, Acne, Fungal Conditions, Psoriasis, Diaper...
2% Pyrithione Zinc (ZNP) - For use by both Adults and Children
This Derma Harmony soap contains 2% Pyrithione Zinc (ZnP) – which has an effect on suppressing the Malassezia fungus and keep the symptoms of seborrheic dermatitis (including irritation, discomfort, itching, and redness) under control.
Read More About Zinc Therapy Soap
If you have SD and you haven't tried washing your hair with a zinc soap bar, you might be missing the mild, yet the visibly positive effect of this method.
The product is available in the form of a soap bar or liquid soap, you can choose based on your personal preferences. Derma Harmony soap is absolutely safe for both adults and children – it is also fragrance-free and GMP-certified.
Among the 700 reviews written about its's effect, more than 70% are highly positive. You can see multiple pictures of people who decided to share their success stories in their battles with dandruff and seborrhoea.
The below picture shows the improvement of a woman, suffering inflamed rash/acne patch on her entire neck and jaw. Now, she no longer has such a problem:
 The rash was totally gone in 6 weeks and never returned. I decided to order in bulk because this has been the only product that has helped heal my skin.

Someone with dandruff and itching problems successfully controls them using this soap. The sad thing is she found this product after years of struggling:
This is the first product that has helped me keep it under control. My skin is brighter and I have a lot less peeling and redness.
Generally, people (especially people with seb derm) are very satisfied with the effect of this product. Even those, who tried other Pyrithione Zinc formulas before say they never had those positive effects:
 I've even made it through three season changes and almost all the way through winter without a flare.
Zincon Dandruff Shampoo

Special pack of 6 MEDTECH ZINCON SHAMPOO 8 oz
&nbsp
Zincon Medicated Dandruff Shampoo 8 Oz ( 6 Pack )
Consumers suffering severe dandruff claim that after the 2nd or 3rd wash it definitely takes care of the itching, dandruff problem. It also leaves the hair easy to manage.
Read More About Zinc Dandruff Shampoo
Another good option for the management of seb derm symptoms is Zincon Shampoo packed with 1% Pyrithione Zinc. You might be surprised to know that there are people using this exact dandruff shampoo for more than 20 years now because it remained one of the most successful options to eliminate the flaking and leave the skin of the scalp clean and well-nourished.
It is suitable for people with very sensitive skin of the scalp, it even improves scalp acne, caused by inflammation.
Not everybody tolerates the stong smell of this shampoo, which seems to be the only downside about it.
Note that people recommend Amazon for buying this product – the price is usually cheaper compared to brandstores.
Tea Tree Shampoo By Maple Holistics
Sale

Tea Tree Oil Shampoo for Men Women Teens with Itchy Dandruff and Dry Skin...
&nbsp
【Invigorating Daily Shampoo】our best selling tea tree shampoo is now in a large family sized...
【Relieve Itchy and Flaky Skin】 The skin healing properties help reduce the effects of dandruff...
【Money Back Guarantee】Our personal care products come with a risk-free refund policy. This...
Tea Tree Oil Shampoo by Maple Hollistics is another top choice if you are trying to get rid of dandruff, especially if you are seeking for a more natural alternative.
Read More About Tea Tree Shampoo by Maple Holistics
It is a formula suitable for both men and women, the long-lasting familly-sized bottle will nourish and protect your hair from the disturbing flaking and discomfort.
Tea tree oil, which is the active ingredient in this anti-dandruff shampoo, has a great impact in reducing the irritation, itching, and redness.
Tea tree oil acts as a strong anti-inflammatory agent, providing skin-healing properties. The greatest feature of tea tree oil is that is safe and effective on all skin types, it won't aggravate the SD condition, nor will cause potential side effects, unlike most chemically-derived compounds in seb derm shampoos.
Tea Tree Oil Shampoo is Maple Hollistics' best-selling formula so far. The price is quite affordable, while the amount you get will be enough for long-term use.
This tea tree shampoo can be used every day, as it is gentle and makes your hair and scalp feel good.
The online rating of the product is amazing – more than 80% of all people managed to finally fix their dandruff problems (note that such performance can be rarely seen when looking for anti-dandruff solutions!)
A lady left a comment, summarizing all the positive features of Tea Tree Oil Shampoo by Maple Hollistics.
She was a trying to eliminate her dandruff problem and wanted a formula that wasn't tested on animals. The perfect solution for her criteria turned out to be Maple Hollistics Tea Tree Shampoo:
First thing – holy lather. You do NOT need to use a ton of this product. My hair goes well past my shoulders, and about a quarter sized dollop did the job…and quite well. Second thing – squeaky clean. You will know pretty quickly that there's no extra unnecessary products, because your hair will feel stripped down clean while you're rinsing. Third thing: WOW, my hair is SO soft. That was an unexpected ben
How enhanced shampoos treat seborrheic dermatitis dandruff?
Most seborrheic dermatitis shampoos contain one of the following ingredients:
Ketoconazole
Selenium Sulfide
Coal Tar
Salicylic Acid
Zinc Pyrithione
Sulfur
All of these provide a strong antibacterial effect and, most importantly, provide antiseborrheic properties. This means that each of these ingredients keeps the functioning of the sebaceous glands under control and detains the dandruff formation.
Some SD shampoos are sold with prescription but there are enhanced shampoos for seborrheic dermatitis that can be bought over-the-counter.
When looking for an enhanced shampoo, it is recommended to choose a formula, intended for seborrheic dermatitis management.
Most shampoos for seborrheic dermatitis suggest leaving the formula on the scalp/hair for a specific amount of time to allow the ingredients to work.
How to pick a seborrheic dermatitis shampoo?
Each scalp shampoo uses different ingredients, which react in a different way with the sebaceous glands. If for someone, a particular shampoo works great, for you it might even worsen the flaking and discomfort. This is why you need to be prepared for trials and errors until you find the formula that works best for your scalp.
The proper application of your seborrheic dermatitis shampoo plays a major role when it comes to controlling your condition. The basic rule is to always follow the instructions listed .
Usually, as with any other shampoo, you should apply your SD shampoo to wet hair and thoroughly massage it into your scalp. The procedure should be performed gently, without using pressure.
Most SD shampoos shouldn't be rinsed immediately after applying them to the scalp –  you need to let the shampoo sit on your scalp for about five minutes before rinsing it out.
If you are battling severe dandruff, it is recommended to use your dandruff shampoo once every one to two days. If the formula works good on your scalp, this should be enough to control the flaking. After your dandruff subsides, you can use your SD shampoo only twice or once (if your hair is coarse) a week.
Remember that this doesn't refer to Ketoconazole shampoos – they can only be used twice a week!
Swap between two dandruff shampoos if you notice that the shampoo you're using is not as effective anymore. Make sure these shampoos use different ingredient types – switching between the different active compounds will not let your scalp become resistant to the active compounds.
Why is your shampoo suddenly not working?
Even if you have found the perfect anti-dandruff shampoo that works great on your scalp, it may stop providing the same effect after a few months.
If you notice your seborrheic dermatitis shampoo is no longer as effective. this is the result of the Malassezia yeast's function. Yeasts tend to create a protective shield or biofilm that interferes with the function of the active ingredients in your shampoo for the fix of dandruff.
Last update on 2019-11-07 / Affiliate links / Images from Amazon Product Advertising API
Summary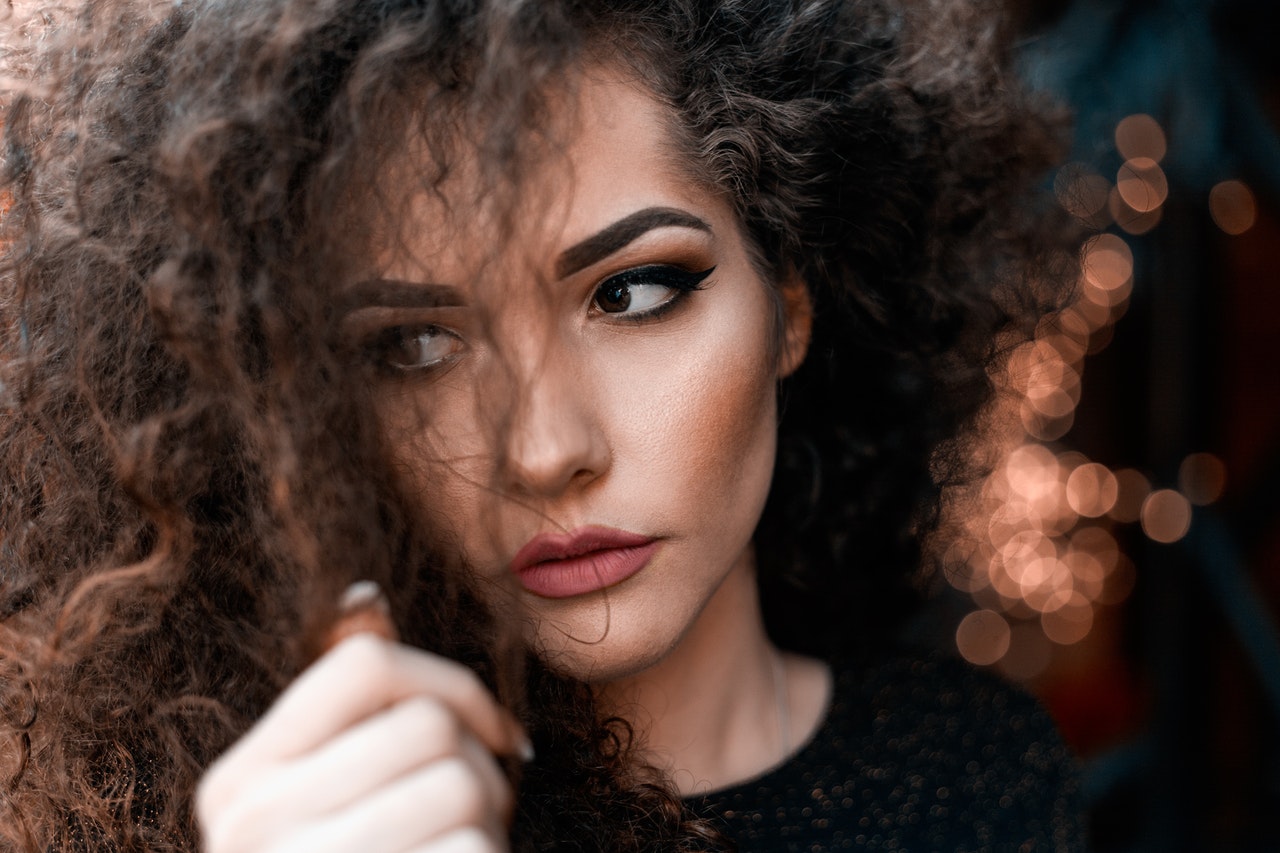 Article Name
cosmetic grade shampoos for Seborrheic Dermatitis
Description
The best shampoo for seborrheic dermatitis fix is the one that has two main characteristics: prevents hair loss and eliminates dandruff.
Author
Publisher Name
Publisher Logo