Topical scar creams are one of the most preferred non-invasive scar fix options. They are budget-friendly and provide visible improvements even for old scars, keloids, and stretch marks.


How to choose an effective scar removal cream?
Treating a scar can be as easy as going to the local cosmetic shop if you know what to look for. The main features to look for when choosing a scar cream:
what is the type of your scar
what are your individual skin characteristics
what do other consumers say about the product
are the ingredients in it scientifically proven to promote scar healing
Take some time to do your research. We collected all the details to make your scar removal journey easier and rebuild your confidence and comfort!
Best scar removal creams
NewGel+E Scar gel cream
Sale

NewGel+ Advanced Silicone Gel
&nbsp
Works on all types of scars
Helps reduce skin discoloration
Safe for people with sensitive skin
Results can be observed after a short period of application
NewGel+E is one of the top-rated gels for scars. The great reputation of this product is due to the clinically proven ingredients it contains and the impressive results most users reported.
Read More About NewGel+
Something that distinguishes this scar gel is the fact that it is suitable for fixing multiple scar formations, varying in type, size, and shape.
Both newly formed and older scars can be successfully treated in a fairly short period of time.
According to most users, who tried this scar removal formula, the simple ingredients list, combining cosmetic-grade silicone (also known as polysiloxanes) and tocopherol (a type of vitamin E) make NewGel+E way more efficient and safe, compared to other scar creams. Often, such formulas contain more than 50 ingredients, some of which have a proven negative effect on the skin surface – they may either contain irritants or harmful preservatives and these won't help the scarring recover faster.
Cosmetic-grade silicone is used to keep the skin well moisturized, by creating a hydrating barrier on its surface, while promotes the scar healing process.
Tocopherol, on the other hand, provides a strong antioxidant effect and helps the affected scar tissue regenerate quickly.
People with scars who shared their progress with NewGel+ are generally satisfied with their results:
This is a picture of  37 years old man who got severely injured during an equipment accident. He did not say whether the product is effective or not; he just attached before and after pictures, showing an impressive improvement after using NewGelPlus for a couple of weeks (a huge, probably infected wound transforms into a small, barely visible scar)

In short, similar outcomes make us believe NewGel+ is currently the best option if you want to eliminate a superficial scar.
Pros
Silicone scar management is currently the most popular among beauticians and specialists
NewGel Plus is clinically proven to work (visible improvement in users of different age groups is observed)
Effective on newly formed and older scars
3 months are enough to completely erase or significantly improve the scarring
 People say NewGel is absorbed quickly, without leaving a greasy residue
Cons
NewGel can be used once the wound has completely healed (this refers to all scar fix methods)
This is not the cheapest scar removal option
Approximately 10% of all users who religiously applied saw no improvement even after prolonged application of NewGel+
Puriderma scar cream
Sale

Puriderma Scar Removal Cream
&nbsp
Recommended by hundreds of users
Works great on all types of scars – both older and newly formed ones
Improves and evens out skin texture
Puriderma scar removal cream is our newest inspiration – the herbal formula has more than 1000 reviews, almost all of which positive. The combination of herbal plants and extracts provided impressive effect for most consumers, while the price of the product is quite acceptable!
Read More About Puriderma Scar Cream
The satisfaction rate among users with scars is impressively high, you can see many pictures, showing the effect after treating the scar area with Puriderma:
You can see the dramatic improvement a woman obtained after getting her C-section:
 this is 5+ weeks after use
A young woman who applied the cream to her facial scars (following severe acne) is also very happy with her improvement:
I'm so happy with the results and can't wait to see the effects after several months use.
The below pictures show the impressive improvement after a deep cut on the cheek. Two months of Puriderma application, only once a day made the scar lighter, less visible, well moisturized and, above all, no longer inflamed:
The deeper scared area is lighter than it was and will continue to persevere with it
Pros
The formula contains highly effective herbal and plant extracts in a combination with moisturizing and skin regenerating compounds
The optimal regeneration period for newer scars is no more than 4 weeks, for older ones – 2 months are usually enough
This scar removal cream gained the trust of hundreds of users
Puriderma cream costs less, compared to similar formulas
This product is steroid-free and manufactured in the USA
Cons
You are not supposed to use the cream if you are pregnant or nursing
Slight irritations may occur if your skin is extremely sensitive
XScar Cream
Sale

Scarless MD | Advanced Silicone Scar Removal Cream w/Vitamin E | Fades...
&nbsp
Professionally developed
Proven effective in the reduction of scars
Successful fix of serious scars, C-sections, cuts and burns
Which would you choose – a scar removal cream that is professionally developed or a clinically proven one? Because with XScar you can have both.
Read More About XScar Gel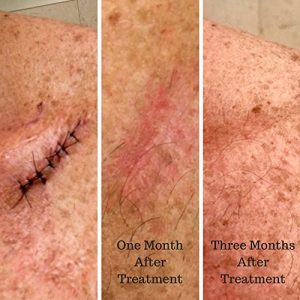 We tend to have higher expectations for scar removal creams, created by professionals in the field when it comes to the largest organ in our bodies, the skin.
Here are some of the reasons why XScar fix is a more reliable option, compared to similar scar removal creams:
It contains multiple ingredients with a proven beneficial effect on both hypertrophic and keloid scars
•XScar is a scar removal cream, created by professionals in the management of scar tissue
Visible results may be observed  within the first month of application
XScar is proven to reduce redness and thickness over the course of scar maturation
The scar removal formula provides beneficial results for the management of serious scars, C-sections, cuts and burns
Consumers report impressively satisfying results
XScar is among the most effective scar removal creams that can be purchased without a prescription by a licensed skin practitioner. Unfortunately, the price aspect is a bit disturbing, according to some reviewers. However, the formula is relatively expensive, because it contains high-quality ingredients, while it will be enough for a prolonged period of time.
Thankfully, after trying XScar, most users believe the money spent correspond to the positive results they got:
The results are amazing and the scar removal cream is not greasy or slimy at all. I will continue using it until it is finished as the results are visible on a nearly daily basis. I recommend this XScar to anyone looking for an effective scar removal cream!
Another reviewer with a scar of her neck, who recently undergone a cervical fusion procedure started using XScar fix not long ago but is quite satisfied with the improvement so far:

Pros
100% professional grade silicone gel
Improves the appearance of all types of scar formations (serious, acne and traumatic scars)
Easy to apply, absorbs quickly into the skin
Safe for children
Cons
Too pricey, compared to similar scar removal creams
BioCorneum
Advanced Scar Supervision

bioCorneum plus SPF 30
&nbsp
Proven patented technology
Provides sun protection
Reduces redness and discoloration
Relieves associated itching and discomfort
BioCorneum uses patented technology with professional-grade silicone plus sun protection factor in order to provide optimal efficacy for scar management, while reduces the damage on the areas, which are usually exposed to the sun.
Read More About BioCorneum Plus SPF30
The simple truth is that if you purchased the original product, you'll be extremely happy with your results.
Unfortunately, there are loads of fake creams on the market, claiming to be the original BioCorneum but these don't get any close to the effect of the original cream.
So, you should be extremely careful with BioCorneum Plus – always seek for the one, manufactured by Sientra Inc.!
According to those, who tried this scar cream, it is indeed efficient for the fix of newer and older scar formations. According to users, visible results will come fast.
I recently had a nose job and breast procedure and this has been the best for my scars and have improved with time. I have used other but the most rapid changes have come from bioCorneum.
Pros
FDA-cleared topical silicone scar fix with clinically proven effect
Protects the damaged skin from the harmful sun rays
Reduces the discoloration, associated with scars
Often used for post-procedure scars
Cons
According to users, the cream cannot be quickly absorbed by the skin
Makeup or other cosmetic products cannot be applied on top of BioCormeum
Kelo-cote® Scar Recovery Gel
Sale

Kelo-cote Scar Recovery Gel
&nbsp
100% professional silicone
Clinically tested and proven efficient
Suitable for fixing injury, burns, acne amd post-procedure scars
Specialists and beauticians recommended
Kelo-Cote Gel is suitable for the reduction of hypertrophic and keloids scars and can be easily applied to all body parts. This tried and trusted formula helped lots of people regain their self-confidence in as little as 2-3 months.
Read More About Kelo-Cote Gel
This scar fading gel, developed by Alliance Pharma plc, is made of 100 percent professional silicone.
The gel is invisible, it does not cause any discomfort or pain.
Kelo-Cote Gel has been clinically tested and results show it successfully flattens raised scars and improves the redness, associated.
This patented silicone gel provides optimal results in as little as 60-90 days, depending on your personal skin characteristics and the severity of the scarring.

Kelo cote aims to keep the affected skin well moisturized while improving its' elasticity. Specialists recommend Kelo-Cote® Gel for post-procedure fix.
The scar gel can be applied to all types and sizes of scarring and is suitable for children and people with a more sensitive skin type.
What is more, users are definitely satisfied with the effect.
From the editor: Now, it is my turn to share my experience with Kelo Cote Gel.
I had an accident while cleaning the house, after which my-clumsy-self got a scar on the wrist. The wound was very deep and painful at the begining, so I waited until it stopped oozing and was closed.
I decided to choose a silicone gel formula for fixing my scar. I started using Kelo-Cote at the begining of April 2019. The pictures below are taken every 2-3 weeks apart and I believe my scar looks much better now:

As you can see, the mark is still visible, it didn't disappear completely but I'd say so far, so good. Now,  at the beginning of September 2019, the mark faded to the point it became barely visible. The keloid flattened and I really am happy with my progress.
NB: I applied Kelo-Cote every day, two times a day. I also applied plastic wrap (cling film) on top of the scar every time I was wearing long-sleeved clothes. Otherwise, the silicone gel would spread and stain my clothes – it doesn't absorb that quickly so you need to be prepared for that.
Multiple comments say a little goes a long way but it may take a while before you can notice the results.
Severe scars may need 2-3 months before they start to improve their appearance, as the process of cell regeneration is slow, it takes time and persistence.
A woman with a scar posted a picture of her amazing recovery after eye procedure:

Another consumer posted a picture of 9 days post-procedure of anterior cervical disc fusion and the recovery after almost 8 months of regular Kelo-Cote application:

Below you can see the improvement of a consumer, defining Kelo-Cote a 'relatively useful' scar removal cream:

Note that the original manufacturer of Kelo-Cote Gel is Alliance Pharma plc – make sure you are buying the authentic product!!!

Pros
Contains only silicone ingredients with proven effectiveness in fixing scars
Reduces the discomfort (pain, swelling, and itching), associated with scarring
Deeply hydrates the wound, keeping the skin elastic
Often prescribed by professionals in the skin care field
Cons
Does not work for stretch mark removal, as reported by users
Mederma scar solution

Mederma Advanced Scar Removal Cream
&nbsp
Affordable scar management option
Promotes the skin cell renewal
Improves the appearance, texture, and color of existing scars
If you are trying to find something unpretentious, yet effective, Mederma Advanced Scar Cream is the most suitable option for you. The active ingredient in the formula is Allantoin [1], which is proven to improve the appearance of scars and fasten the process of skin regeneration.
Read More About Mederma Advanced Scar Cream
Even though a prolonged application may be needed, almost all users report having a positive effect after using this scar removal cream.
What is more, Mederma seems to have a positive effect on scars that are years old:
 It even worked on some very old scars. The key is to use it consistently. It doesn't work overnight, but over time it does.
As expected, newer scars tend to improve their color and texture faster (you can start applying the product once the wound has completely healed).
People are generally happy with this product – it is one of the cheapest scar removal creams you can find, providing multiple beneficial effects (tested and proven to improve the overall appearance, color, and texture of scar tissue).
However, most users expect visible improvements within the first days of application but the truth is that the healing process sometimes takes a bit longer.
The effects people try to obtain may come after weeks, even months with topical creams.
Here's the progress of a young woman with acne scars. She reports that Mederma worked on both the new and old scars and it successfully reduced the hyperpigmentation associated:

The next progress pictures show scabs on the legs, treated with Mederma Cream for only a month and a half, once a day:
I've been doing it every single day at bedtime.

It seems that Mederma Cream is quite effective on burn scars as well:
The picture on the left is my scar on day 7. The skin started peeling off at this point. The picture on the right is day 12.
Pros
A low-priced scar removal cream
Scar users consider Mederma effective for both newer and older scars
Suitable for all types of scar formations
Safe for facial application
Cons
Several users reported adverse skin reactions, including burning sensation and itching
The fragrance is not well tolerated by everyone
Pro-Sil® Scar Stick

Pro-Sil Patented Silicone Scar fix Stick
&nbsp
Proven silicone-based scar removal method
Suitable for newly formed and older scars
Consumers report impressively satisfying results
We present to you Pro-Sil, a silicone-based formula for the removal of scars. Pro-Sil is easy to apply and 100% transparent, offering visible improvements of the scar tissue in less than 2 months.
Read More About ProSil Scar Stick
Pro-Sil gained users trust by meeting their expectations and providing clinically proven safe and effective results.
Almost 80% of all users ranked the formula excellent, multiple comments say it is effective for newer and older scars. However, you need to be persistent, your scar fix journey may take more than 8 weeks.
This really works, I've been using it consistently and I have noticed discoloration and decrease in my kiloid scars. I highly highly recommend it.
Pro-Sil aims to reduce and improve the appearance and fade the discoloration of both hypertrophic and keloids. This patented formula can be applied to post-procedure scars, acne, trauma, deep cuts, and burns.


Pros
The scar fading stick is proven by the American Academy of Dermatology (AAD)
It has a great reputation among users, who tried it
Pro-Sil  is suitable for children and people with very sensitive skin
Visible effects may be observed in less than 30 days of regular application
Cons
Pro-Sil should be applied more often than other topical solutions
Read our Pro-Sil® Patented Advanced Formula detailed review here.
Mederma PM Overnight Cream
Sale

Mederma PM Intensive Overnight Scar Removal Cream
&nbsp
Promotes faster healing
Provides sun protection
Suitable for all types of scarring
Promotes skin cell regrowth
The night time is when our body goes into repair mode. The same goes for the skin. There are many people who prefer using scar removal creams during the night, as such formulas are usually more potent and they have a thicker consistency so they can work faster. Mederma PM offers a strong regenerating effect and deep skin hydration while you are sleeping.
Read More About Mederma PM Cream
Mederma PM offers the perfect option for scar recovery, while you are sleeping. Thick, potent and packed with deep healing ingredients, aiming to restore the normal appearance of the damaged tissue.
Dimethicone [2]2% is the active ingredient. It is proven to promote skin healing by creating a protective barrier and improve the hydration in the area of application.
Consumers report that Mederma PM is beneficial for repairing the epidermis by promoting skin regeneration.
A user with a serious burn, which was dark and purple at the beginning, managed to successfully recover after 2 months of regular application of the night cream:

Mederma PM scar removal cream is suitable for the reduction of newer and older scars. As usual, older scars (especially the years' old ones) require longer application. Sometimes, it could take up to six months to see improvement.
We have noticed that multiple people bought Mederma PM for the removal of serious scars and reported very positive results.
Here's the 12-week difference in a really deep cut to the point that [the consumer] had to have the muscle sutured back together:

Mederma PM appears to be effective on acne scars as well – there are people who managed to make the facial scars fade and become barely visible.
The below photos show the progress of a woman, using Mederma PM scar beauty every night for 8 weeks:

Here's the progress of someone with active acne and post-acne scarring – as you can see, the scars faded and became less visible (the pictures were taken after about 2 months of regular application). However, the acne problem is still there:

Sadly, the scent of Mederma PM is considered unpleasant, according to many users:
The smell is strong and old-lady-ish.
Pros
Mederma PM has a very positive reputation among people with scars
Should be applied only once a day
Works well on older scars, as reported by users
Has a very affordable price and lasts a long time
Cons
The smell of the product is not well tolerated by everyone
The scar healing period requires a more prolonged application, compared to Mederma Advanced Scar Gel
NewGel+ Silicone Gel Strips

NewGel+ Silicone Gel Strips for Scar Managment
&nbsp
Patented silicone strips
Self-adhesive
Reusable
An important characteristic of this scar fix method is that it uses professional grade silicone, which has already been evaluated and proven effective during multiple clinical trials.
Read More About NewGel Plus Strips
Defining the potential effect of this scar fix method is almost impossible for the time being, as the number of people who tried NewGel+ Strips is insignificantly low.
Reddit users who have used the strips after undergoing serious procedures appear to be satisfied with the outcome of their scar journey:
But let's be realistic here – those few users who decided to leave a review on the Online retailer's website do not seem impressed with their results.
More than 20% gave NewGel+ Strips a one-star rank (the lowest one), which is indeed disturbing.
Negative comments can be separated into two main categories:
People, saying that these silicone strips are a waste of money:
What a waste of money, better off buying the gel.
People are complaining that the silicone strips won't stay on:
Strips are too thick. Won't adhere to clean, non oily skin, fall off and get lost.
Last but not least, let's not forget the price factor. According to most users, NewGel+ Strips are overpriced. Compared to other scar removal creams, we made the same conclusion.
ScarAway
100% Silicone Self-Drying Scar Sheets

ScarAway Professional Scar Sheets
&nbsp
Proven silicone scar management
Aim to minimize and flatten scar formations
Use a clinically evaluated silicon technology
ScarAway Silicone Scar Sheets are advanced functional products, specially developed to shrink, flatten and fade hypertrophic and keloid scar formations. The method is clinically tested and proven beneficial for the visible reduction of scars.
Read More About ScarAway Sheets
The patented silicon technology used is absolutely safe (even for lactating women). Silicone sheets are applied topically, reaching the deeper layers of the skin.
According to recent researches, ScarAway sheets provide visible improvements in scar thickness, color, and size.
These sheets are self-adhesive and, according to the manufacturer, are comfortable to wear. This silicone technology is often used by specialists and cosmetic employees. Another positive aspect of this scar healing method is that silicone-based fix has multiple clinical evaluations, proving this is the most beneficial effect on the damaged skin.
People say they obtained positive results after several weeks of usage.
As with any other scar removal product, silicone sheets can only be applied to a skincare skin (when no bleeding or swelling are observed). The longer the anti-scar sheets are applied to the skin surface, the better the results you'll get.
One of the most positive features of this product is that ScarAway is specially designed for people with sensitive skin, they won't cause irritation or redness.
Each sheet can be used multiple times (after being washed and air-dried).
According to the manufacturer, these thin, flexible and durable silicone sheets will provide optimal results in about 12 weeks.
Below, you can see the 10-day progress of a man, who highly recommends ScarAway Sheets:

Read our ScarAway Silicone Scar Sheets detailed review here.
Scarinex
Sale

Scarinex scar removal Cream & Gel
&nbsp
Created by licensed skin practitioners
Innovative formulas using 5 different types of 100% body-safe silicone
FDA-registered and GMP-certified products
Scarinex formulas work in conjunction with each other, providing 5 different types of 100% professional silicone with a strong rejuvenating and protecting effect on the skin.
Read More About Scarinex Gel
Scarinex combines a scar removal cream and a skin rejuvenating gel to provide optimal care for the damaged area.
According to the product description, Scarinex is formulated by licensed cosmetic practitioners and all the ingredients, combined in this cream and gel are supported by clinical data, proving their efficacy in scar removal.
Both products are FDA-registered and GMP-certified, which makes them absolutely safe for use.
Another great aspect of Scarinex is that the company offers a refund in case users are not satisfied with their results (excluding shipping fees).
Scarinex can be applied to all types of scars even those that appeared on the face as the two formulas create a strong and invisible protective shield, keeping the optimal moisture levels and constantly protecting the damaged skin from environmental contaminants and toxic compounds. The rejuvenation cream-gel will help the redness and discoloration, associated with scars.
Scar removal creams FAQs 
What is a scar removal cream?
А scar is skin damage that has grown to replace the previously damaged skin. This new skin does not have the same properties, does not have the same elasticity and color. Scars are stiffer and often protruding than the surrounding skin, making them easily noticeable and not very pleasant.
How to choose the most effective cream for your scar type?
Finding the most suitable scar removal cream is not an easy task. Scar formations result from biological processes of wound repair, following surgeries, burns, cuts, acne etc.

Which is the most potent scar cream for serious scars?
Surgeries are a common prerequisite for the formation of scars, regardless of the surgeon's skills. There are certain factors that define whether scarring will form or not. Such include the severity of the intervention, the overall condition of your skin, your personal habits etc.
Following the postoperative instructions and recommendations given by the surgeon are the also important prerequisite for the rapid healing and recovery of the skin after operative intervention.
The next step is the application of an anti-scar topical product. Doing so is a must in case you would like to reduce the chances of scar formation.
Which scar removal cream is good for old scars?
Old scars are problems for those expecting miracle results. The simple truth: old scars require more persistence and patience, while you'll have to accept the fact that they won't recover completely.
There are multiple expensiveoptions and procedures (such as various ointments, scar removal creams, chemical peels, laser scar procedures etc) aiming to improve the damaged skin. Some of them usually cost more than the average consumer can afford, others are quite affordable and it is up to you to decide how much you're willing to spend.
Which scar removal creams to choose for facial scars
Your face requires more specialized care. Facial skin is usually thinner, more sensitive, more vulnerable and prone to infections.
In case you have a scarring on the face, you should be extremely careful before selecting a scar removal cream. Most formulas contain ingredients, which may lead to irritation, redness or increased sensitivity. The facial skin is more prone to infections, this is why you need to find the most suitable option for you.
A good scar removal cream for the face should be clinically tested, proven safe and, above all, specially designed for the facial area:
Best Seller






Mederma AG Moisturizing Face Cream - with hyaluronic acid for moisture and...
Retinol Cream Moisturizer for Face & Eyes - Anti Aging, Wrinkles, Fine...
Mederma PM Intensive Overnight Scar Cream - Works with Skin's Nighttime...
Best Seller


Mederma AG Moisturizing Face Cream - with hyaluronic acid for moisture and...


Retinol Cream Moisturizer for Face & Eyes - Anti Aging, Wrinkles, Fine...


Mederma PM Intensive Overnight Scar Cream - Works with Skin's Nighttime...
The most effective Scar Removal creams for acne scars?
When it comes to facial scars, most of these imperfections are caused by picking or severe forms of acne.
Acne scars often affects our self-esteem, this is why it is so important to eliminate the problem as soon as possible. But you shouldn't apply scar removal products before you get rid of the primary problem – the acne.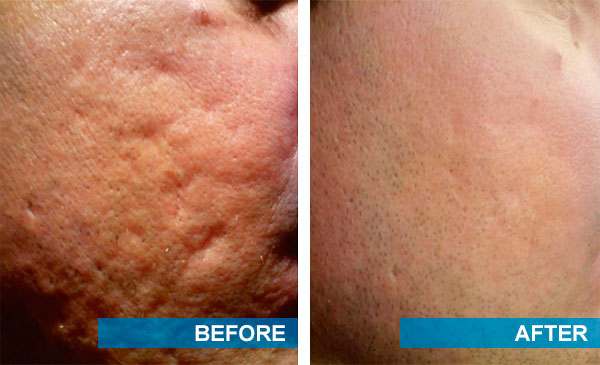 Which is the most effective scar gel?
Topical scar gels seem to be the most preferred option for the removal of scars. They provide rapid results, while people who chose them consider them very comfortable to wear.
Scar gels should be applied twice a day but it is very important to massage the gel into the skin until there is no shiny, wet, or sticky feeling left.

Which scar removal cream is good for burns?
Scars after skin burns are formed when the tissue is damaged by high temperature or chemical substances and is replaced by connective tissue.
Usually, burn scars are red at first, then, a process of lightening or pigmentation begins. Unfortunately, there are no chances for complete recovery when it comes to deep burns.
The main issues associated with burn scars are as follows:
Redness – can continue for months or years;
Pain, itching, tingling, pressure, hypersensitivity or temperature changes;
Pigment changes – alternations of brownish, reddish and discolored areas;
Fixing scars after skin burns is difficult, prolonged and sometimes disappointing because there is no universal therapy to solve the problem. However, there are several scar removal creams, providing positive results in the removal of post-burn scars.
What are the ingredients that make an effective scar cream?
The ingredients in a particular scar cream, their quantities, qualities, and their eventual interactions are the main determinative factors for their efficacy. The following ingredients are often available in the content (in different concentrations):
Allium Cepa Bulb Extract –  or Onion – proven to promote the healing of stretch marks and scars; generally beneficial for the skin; promotes cell recovery; has no harmful effect on the skin
Dimethicone – widely used in cosmetics due to its beneficial properties when applied to the dry, cracked skin; a strong moisturizer to treat or prevent dry, rough, scaly, itchy skin and minor skin irritations; it may, however, provoke dryness or slight irritation
Silicone – an ingredient, preventing water loss by forming a hydrating barrier on the skin; it is widely used in cosmetics due to its beneficial properties when applied to the skin; non-toxic and no-irritating ingredient; does not absorb into the skin
Glycerin – it absorbs water from the air; a property that is called hygroscopicity. This makes it possible for glycerin to moisturize your skin for a prolonged period of time. It has such strong absorbing properties that if you pour water on it, not long after, the 100% pure glycerin composition will become 80% and the rest will be water
Glycine – protecting skin from the UV rays; has strong antioxidant properties, provides a deep moisturizing effect
Hydrolyzed Collagen – this is an anti-aging ingredient; protects the cells from oxidative stress; has proven firming properties
What helps scars go away?
Before you start treating the scar with anything, you first need to determine the kind of the scarring. Basically, scars are atrophic (often formed after chickenpox or acne) and hypertrophic (the cutaneous condition characterized by deposits of excessive amounts of collagen which gives rise to a scar, usually form after cuts and burns). Atrophic and hypertrophic scars have their own characteristics that make them look different.
It is highly recommended to consult a professional before you start treating your scar.
There are various scar removal products on the market, and their price is usually affordable (compared to serious or laser methods). People often prefer scar removal creams, as they are tested and proven effective for healing scars, and are easy to apply.
You should be aware that such products perform better on fresher scars than on older ones. .
Is vitamin E oil good for scars?
This common myth about the positive effect of Vit. E on scars should finally stop spreading. Multiple studies have proven that vitamin E does not improve the appearance of the scars, and may even worsen the condition of your skin.
According to the US National Library of Product, there is no benefit to the cosmetic outcome of scars by applying vitamin E after skin procedure and that the application of topical vitamin E may actually be detrimental to the cosmetic appearance of a scar. In 90% of the cases in this study, topical vitamin E either had no effect on or actually worsened, the cosmetic appearance of scars. [3]
Editor's Choice


Best Seller








Key Ingredients
Camellia, Dandelion, Allantoin
Silicone Gel, Anti-Oxidants, Vit. E
Dimethicone 2.0%, Onion Extract
Allantoin 0.5%, Onion Extract
Editor's Choice


Best Seller


Key Ingredients
Camellia, Dandelion, Allantoin


Key Ingredients
Silicone Gel, Anti-Oxidants, Vit. E


Key Ingredients
Dimethicone 2.0%, Onion Extract


Key Ingredients
Allantoin 0.5%, Onion Extract
Important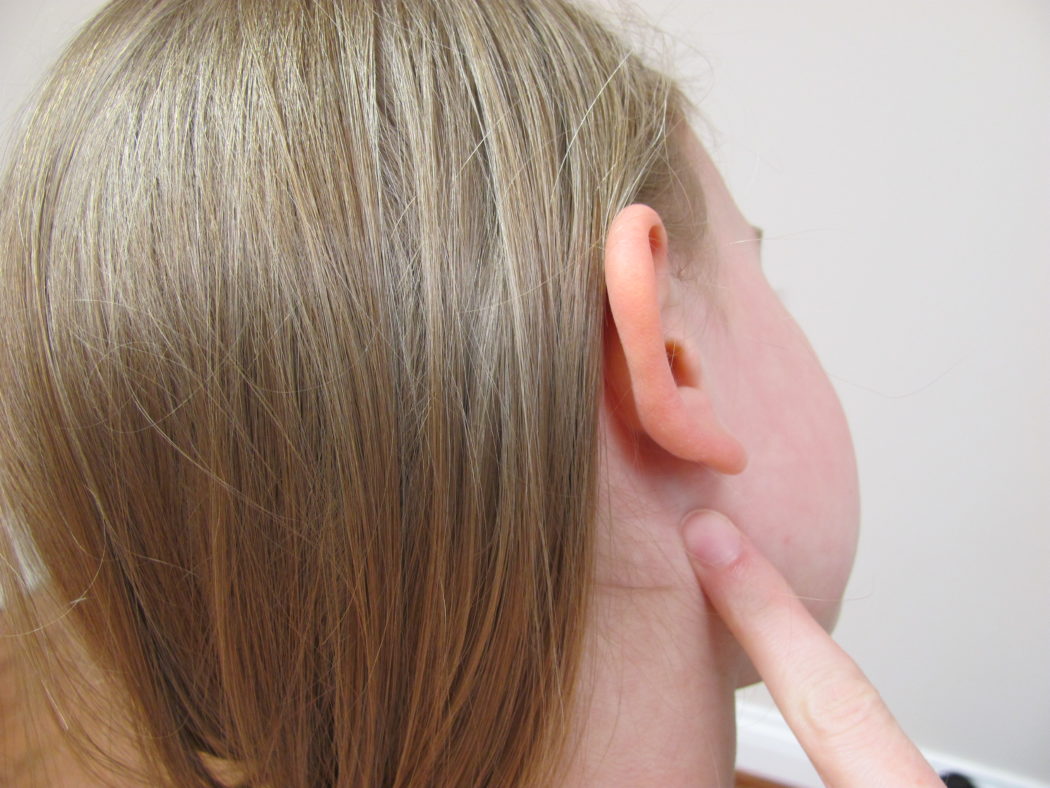 Everyone's skin is unique, and even if you have chosen the best product for your skin issue, the containing ingredients may still cause some irritation, burning sensation, rash or allergy.
To avoid potential skin reactions, we highly recommend performing a patch test before using the product (you can download printable PDF version here)
Last update on 2019-11-05 / Affiliate links / Images from Amazon Product Advertising API
Summary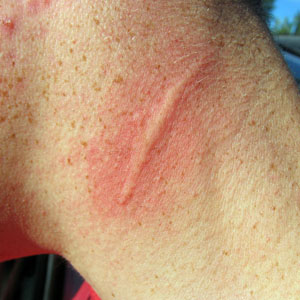 Article Name
The Best Scar Removal Creams of 2019 [Recommended by Beauticians]
Description
Best scar creams, recommended by users and licensed skin practitioners with a proven beneficial effect in skin healing.
Author
Publisher Name
Publisher Logo