Bio-Oil, as you may have already noticed, is one of the top selling skin care products worldwide. It has thousands of reviews on the Internet, its' popularity is growing day by day. But why is that so? Is it really that effective?
We suggest you check the most important details available about this product (clinical trials, full ingredients list, customers experience, positive and negative aspects included).
Each product contains 6.7oz (almost 180 ml). Bio Oil is designed to improve the appearance of new and existing scars. The moisturizing effect of the product helps improve the appearance of scars, stretch marks, uneven skin tone, aging and dehydrated skin, according to the product presentation.
Sale

Bio-Oil 200ml: Multiuse Skincare Oil (6.7oz)
&nbsp
Health Concern Fine Lines and Wrinkles, Dryness, Stretch Marks, Hyper pigmentation and Uneven...
Helps improves the appearance of uneven skin tone, dry and aging skin; Formaldehyde free, paraben...
Non greasy and won't clog your pores; Hypoallergenic; Ideal for all skin types, even sensitive skin
What are the pros and cons of Bio Oil?
Pros
2 randomized controlled studies report a visible improvement after the treatment of stretch marks with Bio Oil
The product is hypoallergenic, which makes it appropriate for all skin types (including sensitive skin)
The price of Bio Oil is quite affordable, comparing to similar products for scar treatment
The product can be used for the treatment of various conditions (not only scar treatment)
According to reviews, the product is easily absorbed by the skin
According to reviews, a little goes a long way
There will be no residue on your skin after the application of the product:
It doesnt have a greasing feeling or even look greasy after application. It does dry fast and no smell at all:-)
Cons
Side effects may include acne breakouts, itchy skin, irritations
The product is not recommended for people with extremely oily skin
Bio-Oil should be applied for a minimum of 3 months until you can see visible improvement in your condition
Is Bio-Oil good?
According to its' manufacturer, BioOil has a meaningful impact on scars and stretch marks reduction. It combines various essential oils such as rosemary, chamomile, lavender and calendula oil. It also proves good quantities of vitamins A and E which makes skin very well hydrated and more elastic.
Lots of consumers claim that the product helped them by improving the texture of their skin and, after proper usage for about 3-4 months scars and stretch marks shrinking and lightening. Most of the consumers rank it with 5 stars and there are not many bad comments about it. Another plus about the Bio-oil comparing to other anti-scars/stretch mark product its' price, which is quite affordable, comparing to other products promoting skin regeneration.
Also, Bio-Oil is a hypoallergenic product, which is very important as you can apply it on both normal and sensitive skin type:
" I have extraordinarily sensitive skin and I am able to use Bio-Oil all over my stomach and legs with absolutely no negative reaction."
Ingredients and their effects on your skin
The full list of ingredients in Bio-Oil includes:
Mineral Oil (or Paraffinum Liquidum – colorless and odorless moisturizing agent; a by-product of the distillation of petroleum; there are concerns about the toxicity of this ingredient)
Triisononanoin (an emollient and viscosity controlling agent; considered safe as used in cosmetics)
Cetearyl Ethylhexanoate (an emollient and skin conditioner; provides soft and smooth look; may cause slight dermal irritation)
Isopropyl Myristate (a common emollient, lubricant; considered generally safe)
Retinyl Palmitate (gentler, milder form of vitamin A – the ingredient fights acne and improves the overall skin health; fights against wrinkle formation; side effects associated with topical vitamin A are local skin reactions, such as redness, peeling, dryness, itching, and burning)
Helianthus Annuus (or Sunflower – an emollient; skin conditioning agent; considered generally safe) Seed Oil
Tocopheryl Acetate (a form of Vitamin E, a natural skin-conditioning agent, and antioxidant)
Anthemis Nobilis Flower Oil (fragrance ingredient and skin-conditioning agent; considered safe)
Lavandula Angustifolia (or Lavender – fragrance ingredient with very strong antiseptic and anti-fungal properties; may lead to severe skin irritation) Oil
Rosmarinus Officinalis (Rosemary – has rejuvenating, antiseptic and anti-aging properties; may provoke increased sun sensitivity, skin redness, and allergic reactions) Leaf Oil
Calendula Officinalis Flower Extract (has strong antioxidant and anti-inflammatory properties; extremely soothing and gentle effect)
Glycine Soja (Soybean) Oil (protecting skin from UV rays; strong antioxidant, providing moisturizing effect)
BHT (or butylated hydroxytoluene – an antioxidant and a preservative; considered generally safe)
Bisabolol (skin conditioning agent; reducing dry flaking and restoring suppleness to the skin; considered safe)
Fragrance (Parfum- may provoke various reactions, including allergies)
Alpha-Isomethyl Ionone (fragrant agent; known to irritate the skin and trigger allergic reactions for some people)
Amyl Cinnamal (fragrant agent; skin irritant)
Benzyl Salicylate (fragrant agent and  UV light absorber; skin irritant)
Citronellol (natural scent ingredient; generally recognized as safe)
Coumarin (fragrant agent; skin irritant)
Eugenol (naturally occurring scent chemical found in clove oil; associated with allergies and contact dermatitis)
Farnesol (fragrant ingredient; associated with allergies and contact dermatitis)
How to apply Bio-Oil?
The directions suggest applying the product every day (for at least 3 months). The oil should be massaged until it is completely absorbed into the skin.
Does Bio-Oil really work?
There are thousands of reviews about Bio-Oil on the Internet and most of them are impressively positive.
A customer with stretch marks (claims to have experienced a positive effect of the treatment with Bio Oil:
I've seen the best results with this product than I have others. I bought it for the same reason and recommend it.
A mother who purchased Bio-Oil for her daughter (who was scratched on the cheek by a cat) also found the product very effective:
I rubbed a small amount of Bio Oil on my daughters cheek twice a day and within just a couple of weeks the scar had completely disappeared.
This customer got visible improvement in her scars for a very short period of time and her results are really impressive (she added photos of her scars in the comment section below the product description on Amazon):
I use this for 1 month and it getting better.
Here's another promising comment, sharing the success story of a friend:
There are loads of comments informing that BioOil can be recommended to pregnant women, as it prevents the appearance of stretch marks on the belly, buttocks, thighs, hips, and breasts:
I used bio oil every day since I found out I was pregnant. In conjunction with taking vitamin e supplements, I report no stretch marks after delivering a 9 lb 4 oz baby;  I used it during pregnancy and didn't get a single stretchmark
Here's a useful tip Reddit u/idlefeet shares:
Bio Oil break through – I've been using it wrong for ages!! from BabyBumps
Among the large number of positive reviews, negative ones can be taken into account as well:
A customer warns that the treatment of scars with Bio Oil may not be effective for older scars:
 But if it's an older scar, you'll get the same results rubbing olive oil on your scar.
There are several (among thousands) customers who did not notice an improvement in the appearance of their scars:
Nothing change after whole bottle finish.; I have been using this for half a year and still see no difference.; Even after using as instructed, this oil had no effect whatsoever and is simply an embellished body oil.
In-depth analysis of Bio-Oil reviews
The report below shows the trustworthiness of Amazon reviews, according to Fakespot computer systems:

How much does Bio-Oil cost?
There are three sizes of Bio Oil you can buy: 2 oz, 4.2 oz, and 6.7 oz (the largest product is the most economic one). Respectively, the price starts from around $9 to around $23.
The price is quite cheap comparing other products aiming to treat scars. Discounts are often available, whether you purchase the product from your local store or an Online Retailer.
Sale

Bio-Oil 200ml: Multiuse Skincare Oil (6.7oz)
&nbsp
Health Concern Fine Lines and Wrinkles, Dryness, Stretch Marks, Hyper pigmentation and Uneven...
Helps improves the appearance of uneven skin tone, dry and aging skin; Formaldehyde free, paraben...
Non greasy and won't clog your pores; Hypoallergenic; Ideal for all skin types, even sensitive skin
Bio Oil alternatives
In case you are still hesitant about buying this product (you don't like the ingredients listed, the customer reviews or the potential effect), there are many other products, serving the same purposes.
When it comes to scar management, it is important to find the most convenient formula. This is why we offered alternative options with proven results and great customer ratings:
Important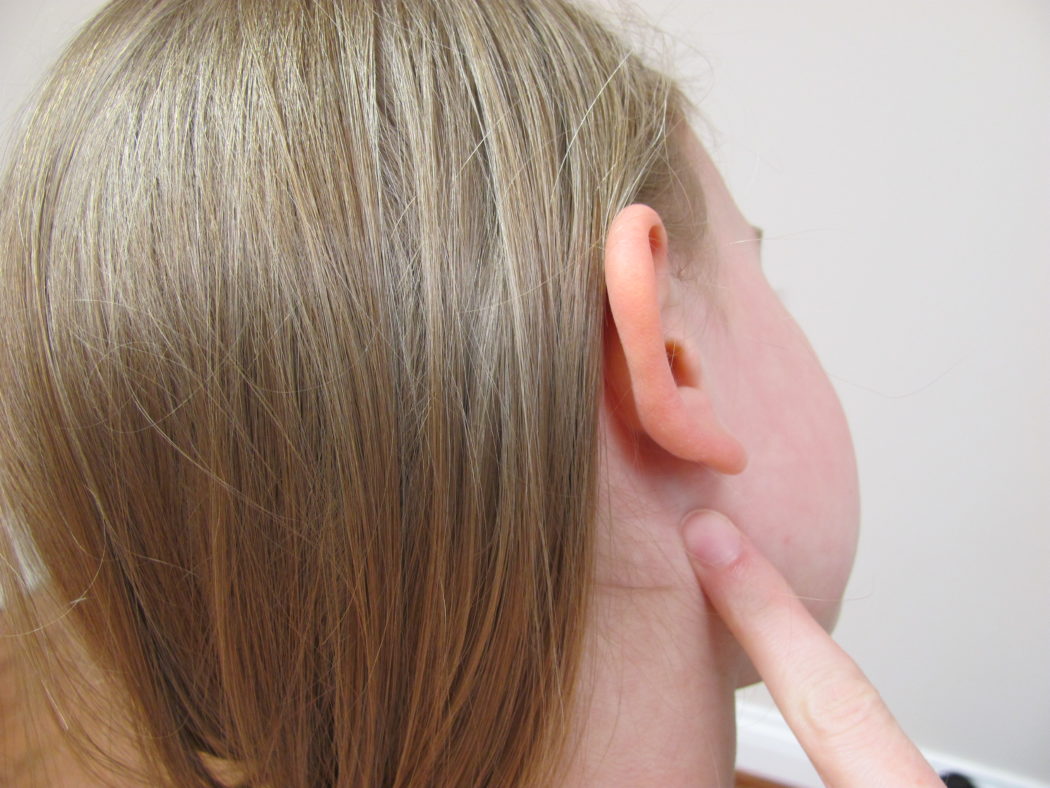 Everyone's skin is unique, and even if you have chosen the best product for your skin condition, the containing ingredients may still cause some irritation, burning sensation, rash or allergy.
To avoid potential skin reactions, we highly recommend performing a patch test before using the product (you can download printable PDF version here)
Last update on 2019-09-26 / Affiliate links / Images from Amazon Product Advertising API