In this review, we will try to find the reasons why Cellulite Defense Gel-Cream by Body Merry does not perform impressively well – what are the aspects most women don't like and what are the effects that could be expected after a prolonged period of treatment.
This cream-gel is specially designed for cellulite, stretch marks, scars, dry skin and fine lines removal. All of these conditions affect the outer layer of the skin and Body Merry's product aims to restore your skin appearance and provide valuable nutrients that will guarantee a positive effect of this treatment.
The ingredients, used in this formula include organic plant extracts and emollients aiming to improve the skin texture and reduce the cellulite accumulated.
Each product contains 4 fl oz (118 ml) cream-gel, which, according to the manufacturer, goes a long way and is suitable for all skin types (especially for drier skin). This product works best when massaging it into the skin.

Body Merry Cellulite Defense Gel-Cream - Anti Cellulite Body Treatment for...
&nbsp
Rich anti-cellulite ingredients
Easy to apply
Provides high efficacy
Great product price
What are the pros and cons of Body Merry Cream
Pros
The customized blend is specially developed for the treatment of cellulite
The formula contains 3 types of seaweed, retinol, cayenne, and caffeine – all these ingredients have a beneficial effect on the skin
According to most comments, Mody Merry Cellulite Defense is easy to apply and a little goes a long way
The product as a strong moisturizing effect
Body Merry Cellulite Defense is cruelty-free
This cellulite gel-cream is free from harsh chemicals such as Parabens, Sulfates and Phthalates
The producer provides a money-back guarantee in case you are not satisfied with your results
Cons
Certain people did not obtain the desired results
The product rating is below the average
The containing menthol gives a very cooling tingly effect, which some women dislike (as some people could not stand the tingliness)
Is Body Merry cream good?
This one is a messaging gel-cream especially designed for cellulite treatment.
Although reviews on Amazon rank it an average product (3.5 of 5 stars) there are many comments and presentations on the Internet saying that the product is very effective for reducing the cellulite accumulations. Cellulite patients often complain about the very minty fragrance and that it takes very long (at least 8 weeks) to see the visible effect but there are others who saw improvements way sooner:
"I saw great results within three weeks of using this product along with dry brushing."
Of course, what works great for some may not work the same way for others due to things like skin type, genetics, sensitivities, allergies, etc. Because of that, comments like the one below could also be encountered:
"I tried consistently and the company has wonderful feedback and are ready to assist. Unfortunately I noticed no cellulite difference."
Ingredients and their effects on your skin
The complete ingredients list includes:
Aqua (or Deionized Water – maximizes the shelf life of the products and also minimizes contaminants in the water)
Aloe Barbadensis Leaf Juice (or Organic Aloe – has a soothing, anti-inflammatory and healing effect on the skin; it is considered a safe ingredient)
Dimethyl Sulfone (or MSM – stimulating collagen production)
Mentha Piperita Oil (or Peppermint Essential Oil – natural essential oil obtained from the peppermint plant; gives a cooling sensation and has a calming effect on the skin)
Helianthus Annuus Seed Oil (or Organic Sunflower Oil – an emollient; skin conditioning agent; considered generally safe)
Glycerin (Kosher, Vegetable – attracts moisture onto the skin which is why it is considered a humectant)
Cocos Nucifera Oil (or Organic Coconut Oil – has a proven softening effect on the skin surface)
Theobroma Cacao Seed Butter (or Organic Cocoa Butter – prevents skin dryness and peeling)
Beeswax (has a natural honey fragrance; has a moisturizing effect, has anti-allergenic properties, making it suitable for people with sensitive skin)
Simmondsia Chinensis Seed Oil (or Organic Jojoba Oil – skin moisturizer, successfully replaces natural sebum when the body stops producing it naturally)
Menthol (provokes cooling sensation when applied topically; may provoke skin irritation)
Myroxylon Pereirae Oil (a fragrance ingredient; may provoke adverse skin reactions)
Styrax Benzoin Resin Extract (a balsamic resin with soothing effect; considered generally safe)
Vanilla Planifolia Fruit Extract (reduces skin irritations and promotes skin healing; contain anti-oxidants, preventing environmental stress; considered a safe ingredient)
Boswellia Carterii Oil (or Frankincense Essential Oil – encourages renewed luster to the skin)
Panthenol (or Vitamin B5 – has a beneficial effect to moisturize, soothe, heal and regenerate the skin)
Caffeine (has proven lipolytic activity in fatty cells, which promotes cellulite reduction)
Retinol 0.4% (vitamin A in its whole molecule form– the ingredient fights acne and improves the overall skin health; fights against wrinkle formation; side effects associated with topical vitamin A are local skin reactions, such as redness, peeling, dryness, itching, and burning)
Capsicum Annuum Extract (or Organic Cayenne – proven to increase blood circulation, skin tone, and firmness; recognized as a generally safe ingredient)
Equisetum Arvense Extract (or Organic Horsetail – has antioxidant and anti-inflammatory effect; promotes skin healing)
Macrocystis Pyrifera Extract (or Kelp – works as an antiseptic and anti-irritant ingredient; has anti-aging properties and protects from sun damage; there are no adverse side effects associated with this ingredient)
Palmaria Palmata Extract (or Dulse – has strong antioxidant properties; proven to  stimulate and improve blood and lymph circulation)
Algae Extract (or Seaweed Keratin – considered an anti-aging ingredient and skin moisturizer)
Camellia Oleifera Leaf Extract (or Japanese Green Tea – has anti-oxidant and skin protecting properties; an anti-aging ingredient)
Ascophyllum Nodosum Extract (or Algae Extract – skin-conditioning agent; preserves skin's youthfulness and fights signs of aging)
Escin (Horse Chestnut based – hydrates the skin and prevents skin reactions)
Calendula Officinalis Extract (Organic Calendula – has strong antioxidant and anti-inflammatory properties; extremely soothing and gentle effect)
Chamomilla Recutita Extract (Chamomile – this ingredient has calming effect and anti-inflammatory properties)
Lavandula Angustifolia Extract (or Lavender – fragrance ingredient with very strong antiseptic and anti-fungal properties; may lead to severe skin irritation)
Nepeta Cataria Extract (or Catnip – delays the aging process; promotes wound healing)
Taraxacum Officinale Extract (Organic Dandelion – an anti-inflammatory agent; commonly used for the treatment of skin conditions, such as acne, and eczema)
Hydroxyethyl Ethylcellulose (a plant-derived amino acid used as a preservative and emulsifier; considered a safe ingredient)
Ethylhexyl Palmitate (a derivative of palm oil; pigment wetting agent, fragrance fixative and emollient; irritation or allergic reaction may occur from products containing this ingredient)
Glyceryl Stearate (emulsifying agent in cosmetics and personal care products; a very mild irritant and can cause allergic reactions)
Carrageenan (a fragrance ingredient, obtained from red seaweed; FDA approved ingredient)
Alcohol (may be harmful to the protective surface of your skin; may increase the aging processes)
Lecithin (common emulsifier; helps to hydrate, replenish and repair the skin due to its essential fatty acid content)
Cetyl Alcohol (common emulsifier and emollient in cosmetics, which is indicated to provoke allergic reactions in some patients with very sensitive skin)
Potassium Stearate (a thickening agent; considered a low hazard ingredient)
Pentylene Glycol (a humectant; recent studies reveal that it may provoke contact dermatitis)
Potassium Sorbate (a common preservative; this ingredient is effective against fungi, mold, and yeast)
Sodium Benzoate (common cosmetic preservative)
Potassium Phosphate (a soluble salt of potassium; may provoke a serious allergic reaction, including rash, itching or swelling)
Sodium Carbomer  (viscosity agent; considered safe)
Polysorbate 20 (an emulsifier which binds ingredients together in medicine and cosmetics)
Phenoxyethanol (a common cosmetic preservative,  linked to reactions ranging from eczema outbreaks to severe, life-threatening allergic reactions)
Ethylhexylglycerin (an alternative to parabens; may provoke skin reactions; not appropriate for sensitive skin)
How to apply Body Merry cream?
This product should be massaged into the areas, affected by cellulite. Perform the procedure twice a day (morning and evening) in order to obtain best results. Here's what Reddit u/VTKbonsailady shares about the most important aspect of cellulite treatment:
Cellulite is about the appearance of the skin and the fat structure from Cellulite

It is highly recommended to wash your hands right after the application of the cream.
It is also recommended to perform a patch test to find out whether a skin reaction occurs due to the application of the product, as some of the active ingredients in the product may provoke a mild tingling sensation when applied onto the skin.
Does Mody Merry cream really work?
As mentioned above, the Online performance of this product is not very impressive. Half of the comments available report good results, due to the application of the product, but there's a considerable number of negative reviews which we recommend you to consider before making a purchase:
Lots of women did not find the product effective:
Used for 2 months with NO results;

I've used a lot of it along with working out and eating healthy but I have seen no results with my cellulite. Not a fan;

I used it for 5 months have nothing to show for it.
There are also people who experienced negative skin reactions, due to the application of the product:
It smells good but it almost feels like my skin is burning off…..;

They burned in every area I would apply this stuff to for at least a half hour.
And there are those, who were not satisfied with the consistency of the cream-gel:
Liquid mess not able to be used!;

The order arrived and the stuff inside the jar is not a gel or a cream, it's really liquidy.
However, positive comments report very promising results for certain ladies with cellulite:
A woman claims this is the only product that provided visible changes in her skin condition:
I have been using this for only about 2 weeks and it has definitely improved the appearance of my thighs.
Here's another review, which may give you an idea on how to obtain best results using this product and have realistic expectations:
Now by all means this is no miracle cream. It doesn't make all your cellulite disappear. Anyone who has common sense knows that you achieve that with diet and exercise. But this cream definitely improves the overall appearance of your skin by tightening and smoothing out some of the imperfections.
In-depth analysis of Body Merry cream reviews
The report below shows the trustworthiness of Amazon reviews, according to Fakespot computer systems:

How much does Body Merry Cellulite Defense cost?
The price of this cream-gel can be considered affordable, compared to other product designed for cellulite treatment. It can be purchased both Online or from your local store and the price should not exceed $25. Also, Online Retailer stores often provide coupons or discounts for Body Merry products.

Body Merry Cellulite Defense Gel-Cream - Anti Cellulite Body Treatment for...
&nbsp
Rich anti-cellulite ingredients
Easy to apply
Provides high efficacy
Great product price
Body Merry Cellulite Defense alternatives
Believe it or not, we at SkinPractice are trying to help you find what you need. And we do understand that your battle with the annoying cellulite is tough. You have tried so many products and this one seems to be the next ineffective cream – we get it!
Don't even consider buying it!
We don't want to leave you bamboozled, so your best option is to try finding something that may better meet your expectations.
The products listed below have a promising satisfaction rate among people who tried it. They also contain effective ingredients, proven to reduce cellulite:
CellulitiX Cellulite Remover
Exfoliating Coffee Body Scrub
'Skinny Bod!' by Vi-Tae®
Baebody Anti Cellulite Cream & Pain Relief
Important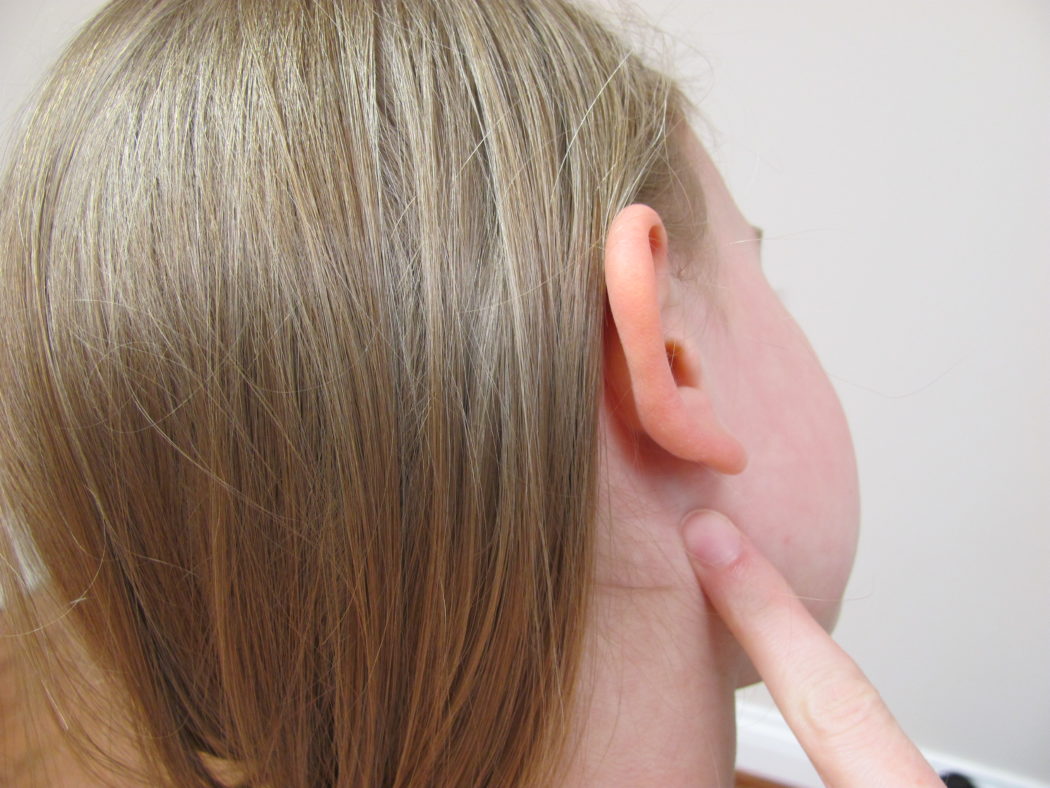 Everyone's skin is unique, and even if you have chosen the best product for your skin condition, the containing ingredients may still cause some irritation, burning sensation, rash or allergy.
To avoid potential skin reactions, we highly recommend performing a patch test before using the product (you can download printable PDF version here)
Last update on 2019-09-26 / Affiliate links / Images from Amazon Product Advertising API
Summary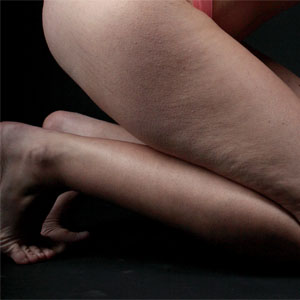 Article Name
Cellulite Defense Gel-Cream by Body Merry
Description
The ingredients, used in this formula include organic plant extracts and emollients aiming to improve the skin texture and reduce the cellulite accumulated.
Author
Publisher Name
Publisher Logo