This cream, specially designed for cellulite treatment, promotes skin firming while preventing sagging and accumulation of fat cells. This effect is obtained by mixing powerful all-natural ingredients, helping to firm, tighten, tone and sculpt sagging skin.
Our bodies have a natural mechanism for storing water, just as they do for storing excess calories as fat. This formula rids the body of excess fluid in order to avoid the accumulation of persistent subcutaneous fat, also known as cellulite.
Each bottle contains 4.46 oz (132 ml) product, suitable for upper arms, thighs, buttocks, abdomen, and hips. It is not recommended to apply this cream to your facial area.
Sale

100% Natural Cellulite Treatment, Body Slimming & Toning Cream - 'Skinny...
&nbsp
100%  natural ingredients
Sweating effect
Relaxes muscle tension
Competitive price
What are the pros and cons of Skinny Bod! by Vi-Tae
Pros
The all-natural ingredients containing in this cream can be considered a plus, as they are less likely to provoke negative skin reactions
The product absorbs quickly into the skin
According to lots of reviews, the cream provides firming sensation and the skin looks tightened after about a week of application
There are customers who use the cream for sore muscles after a workout
When applied, the formula stimulates sweating. Thus, you are able to burn the excessive fat faster
Suitable for all skin types
Cons
Most customers consider the smell of this product too strong
There are customers, who did not find this product effective
Is Skinny Bod! by Vi-Tae good?
The main ingredients in this formula, Castor and Peppermint Oil, boost collagen production and improve blood circulation for smooth, cellulite-free skin.
The castor oil in this formula helps stimulate the lymphatic system in the body and helps reduce cellulite over time, while peppermint oil has regenerative, and stimulating effects.
Comments are mostly positive:
" I feel like my cellulite has faded some. "; "This product is very strong, I thought my abs is on fire when I used the first time, and now I am on my second bottle, the burning feeling excited me because I know it's working."
The most negative aspect of this product is the smell:
"It has a VERY strong smell, but it works!"
Ingredients and their effects on your skin
The ingredients, containing in this formula include:
aqua (purified distilled water – water that is free of toxins, pollutants, and microbes is used in the formulation of cosmetics and personal care products)
aloe barbadensis leaf juice extract – (aloe vera has a soothing, anti-inflammatory and healing effect on the skin; it is considered a safe ingredient)
ruscus aculeatus extract (butcher broom – has a calming effect on the skin; provides a high amount of phytosterols and flavonoids)
hedera helix extract (ivy – promotes skin healing and reduces inflammation, this ingredient may cause redness, swelling, blisters, severe skin reactions)
aesculus hyppocastanum (horse chestnut – hydrates the skin and prevents skin reactions) extract
prunus amygdalus dulcis oil (sweet almond – moisturizer, which is easily absorbed by the skin)
caffeine (has proven lipolytic activity in fatty cells, which promotes cellulite reduction)
persea gratissima oil (Avocado – has deep moisturizing and revitalizing effect)
bupleurum falcatum extract (Chinese thoroughwax – has an anti-inflammatory effect, promotes skin healing; considered to be well tolerated and safe to use)
sambucus nigra fruit extract (elderberry – very effective in the treatment of wounds; contains a high amount of vitamin C)
hordeum distichon extract (barley – skin protecting agent, considered a safe ingredient)
sambucus nigra fruit extract (elderberry – has a strong antimicrobila effect)
humulus lupulus extract (hops – used as an antibacterial and anti-inflammatory agent)
citrus medica limonum peel oil (lemon – has antimicrobial and antioxidant effect on the skin; may cause mild skin irritation)
centella asiatica extract (gotu kola – proven to improve the treatment of small wounds, hypertrophic wounds as well as burns, psoriasis, and scleroderma; increases the collagen production)
citrus aurantium peel extract (bitter orange – has protecting and healing effect; considered a mild irritant) Peel Oil)
vitus vinifera oil (grape seed – has antioxidant properties, provides a high amount of linoleic acid, which has been thought to reduce clogged pores)
juniperus communis fruit oil(juniper berry – has antimicrobial, bactericidal, anti-inflammatory properties)
uncaria tomentosa extract (cat's claw – has anti-inflammatory effect)
rosmarinus officinalis leaf oil (rosemary – has rejuvenating, antiseptic and anti-aging properties; may provoke increased sun sensitivity, skin redness, and allergic reactions)
chlorophyllin-copper complex (a derivative of chlorophyll; promotes skin healing)
piper nigrum seed extract (black pepper – fights the signs of premature aging; used in treating leucoderma, eczema, and itching skin disorders)
thymus vulgaris leaf oil (thyme alleviates UVB irradiation-induced skin damage)
equestium arvense extract (horsetail – has antioxidant and anti-inflammatory effect; promotes skin healing)
tocopherol (a form of Vitamin E; skin-conditioning agent and antioxidant)
How to apply Skinny Bod! by Vi-Tae
The product should be shaken well before application. Massage the problem skin areas and fluid prone areas of the body. This procedure should be performed twice daily (in the morning and in the evening) for optimal results.
It is highly recommended to perform a patch test to find out whether a skin reaction occurs due to the application of the product.
Does Skinny Bod! by Vi-Tae really work
This product has an average Online performance – there are both customers who found it effective and those who did not like it at all.
A customer claims to have visible improvement in her condition after a month of application:
This is the best one I've tried by far!! Been using it almost one month and I have noticed the difference and this really works!
Another customer suggests using this cream in combination with a diet and workout plan:
I have started a diet and workout plan and apply Skinny Bod before working out. So far, I think that it has helped dehydrate the area around my hips, or my "love handles."
Most customers like the fact that this cream promotes sweating:
Wow really made me drip sweat!;

I put it on before I work out, and then put a waste trainer on over it. It really makes you sweat this way.
Bad news is that the number of negative reviews is considerably high.
Many customers did not find any changes in the appearance of their cellulite:
Haven't seen any noticeable difference;

I love the cooling sensation of this lotion, but it does nothing for removing cellulite or tightening skin.
A customer believes that the company producer uses different ingredients now:
This product *used* to be amazing. It is now a different solution and does not work whatsoever .
There are also people, who were not satisfied with the smell of this cream:
it does have a strong mint smell;
It has a VERY strong smell, but it works!
In-depth analysis of Skinny Bod! reviews
The report below shows the trustworthiness of Amazon reviews, according to Fakespot computer systems:

How much does Skinny Bod! by Vi-Tae cost?
One of the most positive aspects, regarding this product, is the price factor. The cream is considerably cheaper, compared to similar products for cellulite treatment. It can be purchased both Online or from your local store and its' price should not exceed $15.
Sale

100% Natural Cellulite Treatment, Body Slimming & Toning Cream - 'Skinny...
&nbsp
100%  natural ingredients
Sweating effect
Relaxes muscle tension
Competitive price
'Skinny Bod!' alternatives
If this review does not encourage you to try this formula, then skip it. Online, you can easily find hundreds of products, aiming to reduce or even eliminate your cellulite.
If you decide to choose another product, please carefully check the ingredients first in order to avoid potential irritations or allergic reactions. Such often occur when it comes to anti-cellulite formulas, as they often provide a heating effect.
Try seeking safe options with positive customer comments. The experience of other people, who tried the same product is significant, this is why we collected some products with a more 'encouraging' performance:
CellulitiX Cellulite Remover
Exfoliating Coffee Body Scrub
Cellulite Defense Gel-Cream
Baebody Anti Cellulite Cream & Pain Relief
Important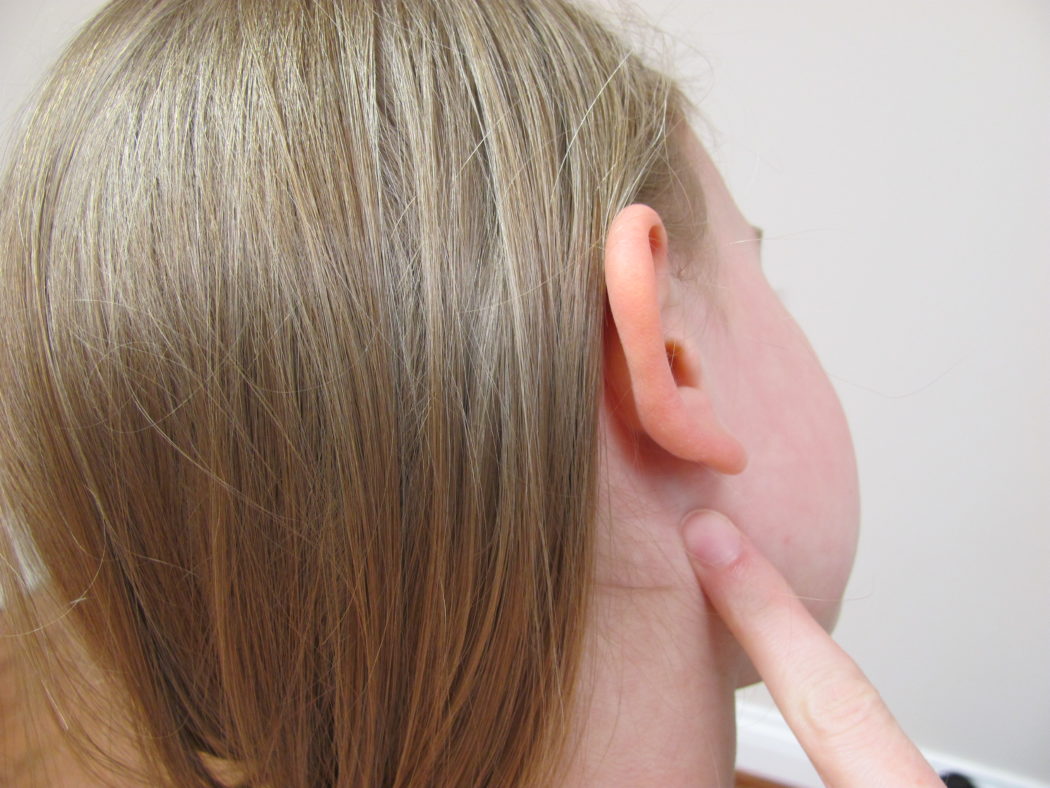 Everyone's skin is unique, and even if you have chosen the best product for your skin condition, the containing ingredients may still cause some irritation, burning sensation, rash or allergy.
To avoid potential skin reactions, we highly recommend performing a patch test before using the product (you can download printable PDF version here)
Last update on 2019-09-26 / Affiliate links / Images from Amazon Product Advertising API