Seborrheic Dermatitis Cream – 2oz

Dermoscribe's Seborrheic Dermatitis 2oz
&nbsp
Fast relief for redness, itching, scaling
Often prescribed by dermatologists
Successful seborrheic dermatitis management
100% money-back guarantee
Dermoscribe Seborrheic Dermatitis Cream is specially designed for the maintenance of the condition by providing relief from the redness, itching, and scaling. This formula is usually prescribed by dermatologists.
Each tube contains 2 oz. or almost 60 ml cream. The basic ingredients in the formula are Salicylic Acid 3%, Sulfur 3%, and Hydrocortisone 1%. Note that Hydrocortisone and a wide variety of other low- to mid-potency corticosteroids have been used successfully in the treatment of Seborrheic Dermatitis. Corticosteroid application may be repeated daily for one to (maximum) three weeks until the symptoms disappear.
Here are the pros and cons of Dermoscribe Seborrheic Dermatitis Cream
Pros
Hydrocortisone-containing formulas appear to be more effective than other treatment methods available. Hydrocortisone 1 %  is a commonly used mild topical steroid used to reduce inflammation
Dermoscribe can be also applied on the scalp area (In order to avoid 'greasy'-looking hair on the spots where you applied the cream, it is recommended to treat the affected area(s) just before going to bed, and wash your hair in the morning)
The product is not tested on animals
Dermoscribe formula has very good Online reputation
Customers claim to have noticeable results within the first 3 days
The product is dermatologically tested
Cons
The cream cannot be applied on the eyelids
There  are customers who don't feel comfortable with the smell of the cream
The consistency of the product is very thick this is why many customers consider it inappropriate for scalp application
Is Dermoscribe cream good?
This formula is specially designed for seborrheic dermatitis treatment. Visible results can be expected after 1-3 days application on the affected areas. Most of the people saw great improvement after using the cream. Comments inform about really promising customer experience:
"It greatly relieved the itching and helped clear my face. I'm on my third day of using and my face is almost completely back to normal."
What you should remember about Dermoscribe cream: The seborrheic dermatitis symptoms relief can be only expected while applying the product.
"this medication makes it disappear as long as continue to use it, if I were to stop I'd get flares in 3 or 4 days."
Also, if you have a very severe condition, your skin will need at least a month to fully regenerate, and it may well take longer if you suffer the condition for several years.
Unfortunately, there are customers who did not find it effective and even claim to have more irritated skin after the first topical application of Dermoscribe:
"Irritated my skin to the point of bleeding (after just one application)."
Also, there are many comments reporting that the smell of the cream is quite unpleasant, which you should have in mind before purchasing.
Ingredients and their effects on your skin
As mentioned above, the active ingredients in the formula are:
Salicylic Acid 3%  (an exfoliating (peeling) agent causing shedding of the outer layer of skin. Negative effects of the application of Salicylic Acid-based products include skin irritation and skin dryness)
Sulfur 3% (has very strong antibacterial properties. However, this ingredient is not recommended for people with sensitive skin, because it is very harsh and may provoke severe drying and peeling of the skin)
Hydrocortisone 1% (a steroid said to reduce inflammation, which is sold extensively in over the counter skin ointments; Local hydrocortisone cream is used as a therapeutic option for control of severe erythema and pruritus. If the condition is severe, corticosteroids with a stronger potential are used. Hydrocortisone cream is used 2-3 times daily, corticosteroids with strong potency are used 1-2 times a day.; Prolonged hydrocortisone treatment may disrupt the natural acid mantle of the skin and can significantly thin it while increasing the chances of a number of viruses)
Other Ingredients containing in the formula include:
Purified Water
Extract of Aloe Vera (reduces redness, scaling, and irritation, associated with Seborrheic Dermatitis; may provoke allergic reactions)
Sorbitol (a plant-derived alcohol, common humectant in cosmetic industry; considered safe ingredient)
Glycol Stearate (emulsifying agent; generally considered safe)
Cetearyl Alcohol (common emollient, thickener; considered safe ingredient; FDA approved)
Polysorbate 20 (an emulsifier which binds ingredients together in medicine and cosmetics)
Glycerin  (attracts moisture onto your skin which is why it is considered a humectant)
Coconut oil (has strong moisturizing properties; considered safe ingredient)
Stearyl Alcohol (an emulsifier, used to soothe and soften the skin; may cause mild sensitive reactions)
Sodium Hydroxide (or GRAS pH Adjuster – may cause severe burns with deep ulcerations)
Stearic Acid (an emulsifier widely used in cosmetics)
Aloe Oil (has strong anti-inflammatory, antibacterial, antiviral, antifungal, antioxidant, and astringent activity; may provoke allergic reactions)
Carbomer (or GRAS Thickening Agent; compound giving the texture to various cosmetic products)
Grapefruit seed extract (has proven antibacterial, antiviral, antimicrobial and antifungal properties; has no harmful side effects)
How to apply Dermoscribe Cream?
The directions suggest applying a thin layer over the affected area once or twice daily as needed.
The product should not be used on mucosal skin surfaces (eg: mouth, eyes, anus) or flexural skin (eg: armpits, groin, under breasts).
The product should not be used by children or pregnant/breastfeeding women without consulting a medical professional.
Dermoscribe cream is intended for external use only.
Is Dermoscribe Cream good?
Most of the comments, available on the Internet inform that Dermocribe is a good option for Seborrheic Dermatitis treatment. Customers express a mostly positive attitude towards the effect of the treatment.
A seborrheic dermatitis patient, who was first misdiagnosed with eczema believes that this product provides the relief needed:
I cannot believe that my skin is finally smooth and not flaking or peeling!
Another customer who has severe Seborrheic Dermatitis is also very satisfied with the results obtained:
 I started using this combination 5 days ago but as soon as 2 days into this routine and I had already seen such a difference. The areas which before were flaky and would get red are now soft and clear of any flaking skin!
Here's another customers experience who had tried various products previously but nothing seemed to be as effective as Dermoscribe cream:
This stuff is amazing. I used to battle sebhorric dermatitis around my nose, chin, and forehead. I had tried everything including ketoconazole, liquid cortisone, lotions, scrubbing with face wash, etc.
However, there are negative reviews about this formula as well, since the skin can react differently to Hydrocortisone treatment (Let's not forget that this is a steroid hormone).
This is a customer who considers the cream impossible to be absorbed by the skin:
This product's problem is the consistency; it will not absorb no matter what I do (at least for me). I would not recommend this for any SD sufferers.
There are customers who developed severe skin reactions due to the application of the cream:
inflames my skin; this cream is quite harsh; Irritated my skin to the point of bleeding
According to a  Reddit u/activatetehomega13:
In-depth analysis of the reviews available
In order to provide the most accurate information, we have analyzed the credibility of all the reviews available for this product via Fakespot, an analyzer of fake Amazon reviews. We wanted to find out what real users are saying about it.
The technology we used analyses millions of reviews, checking for suspicious patterns and incentivized reviews.
Below's the result of Dermoscribe Cream:

How much does Dermoscribe Cream cost?
This product is neither expensive nor cheaper, having that it is a medicated formula for the treatment of Seborrheic Dermatitis. Also, the company producer offers a 10% discount if you purchase 2+ products Online.
As like any other product, the price will vary, depending on where you buy it but usually it shouldn't exceed $30.

Dermoscribe's Seborrheic Dermatitis 2oz
&nbsp
Fast relief for redness, itching, scaling
Often prescribed by dermatologists
Successful seborrheic dermatitis management
100% money-back guarantee
Important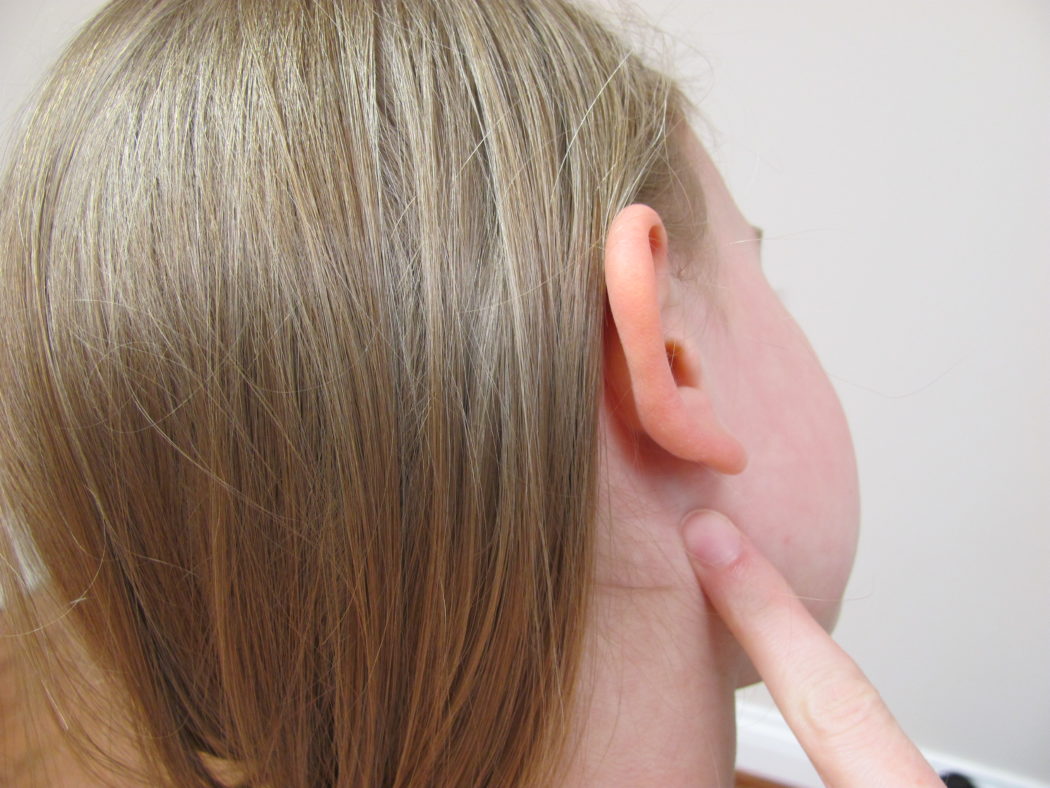 Everyone's skin is unique, and even if you have chosen the best product for your skin condition, the containing ingredients may still cause some irritation, burning sensation, rash or allergy.
To avoid potential skin reactions, we highly recommend performing a patch test before using the product (you can download printable PDF version here)
Last update on 2018-12-18 / Affiliate links / Images from Amazon Product Advertising API
Summary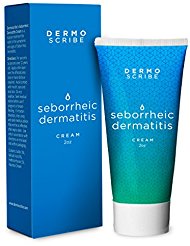 Article Name
Description
Dermoscribe Seborrheic Dermatitis Cream is specially designed for the maintenance of the condition by providing relief from the redness, itching, and scaling. This formula is usually prescribed by dermatologists.
Author
Publisher Name
Publisher Logo