Seborrheic dermatitis is a common, chronic and sometimes uncomfortable skin issue. It occurs with the formation of yellowish scales on the scalp or face although it may sometimes affect other parts of the body.
Proper and regular use of deep penetrating, thicker creams can control this condition, which, unfortunately, lasts for a lifetime.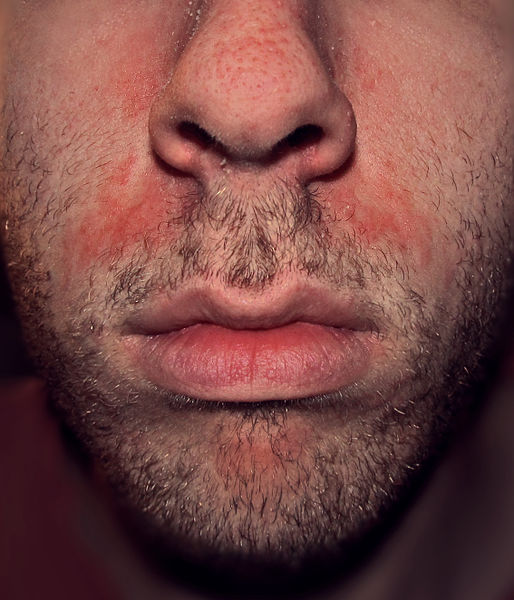 How to choose an effective cream for seborrheic dermatitis
The effective seborrheic creams provide long-lasting moisturization and protection to your sensitive and irritated skin and keep the symptoms at bay.
Below you can find formulas with a proven effect for controlling the condition, reducing the redness, scaling and irritation.
Best Seller




Editor's Choice






Key Ingredients
Organic Aloe Vera, Honey, MSM, Vit. A,E,C
Manuka Honey, Glycerin, MSM, Panthenol
Hydrocortisone 1%, Pyrithione Zinc .25%
Hydrocortisone 1%, alicylic Acid 3%, Sulfur 3%
Petrolatum 50 %, Ascorbic Acid, Aloe Leaf
Best Seller


Key Ingredients
Organic Aloe Vera, Honey, MSM, Vit. A,E,C


Key Ingredients
Manuka Honey, Glycerin, MSM, Panthenol
Editor's Choice


Key Ingredients
Hydrocortisone 1%, Pyrithione Zinc .25%


Key Ingredients
Hydrocortisone 1%, alicylic Acid 3%, Sulfur 3%


Key Ingredients
Petrolatum 50 %, Ascorbic Acid, Aloe Leaf
Best seborrheic dermatitis creams
Puriya Mother of All Creams
Sale

Puriya Dry Cracked Sensitive Skin Moisturizer -Award Winning - Trusted by...
&nbsp
Alleviates seborrheic dermatitis symptoms immediately
Restores skin integrity and deeply hydrates it
Suitable for body and scalp application
Packed with natural ingredients, free of fragrants and colorants
Read More About Puriya Mother of All Creams
Puriya Mother of All Creams is the name of a multi-purpose formula, specially developed for users with extremely dry, scaly, irritated skin. The ointment is becoming more and more popular among users with SD, eczema, psoriasis, lichen planus and other conditions provoking to the above-mentioned symptoms.
Puriya cream seborrheic cream has almost 5000 reviews, most of them – extremely positive.  The images below show the improvements of 2 people with seborrhea:

According to those who regularly applied the seborrheic dermatitis cream, it provides multiple benefits for the severely dry, scaly skin:
Puriya stopped the itching and improved the condition of the damaged skin

consumers inform that their skin became softer and more hydrated

Irritation and redness were gone after the first days of topical application (the woman on the below picture managed to clear up a months old itchy, red, and sore spot on her neck in just 3 days)

There are also users who successfully reduced the appearance of red and inflamed spots on the facial area:

Note that the formula is not recommended for consumers with allergies to chamomile or plants like ragweed, chrysanthemums, marigolds, or daisies.
Pros
Provides instant and long-lasting relief for dry, scaly and irritated skin
An affordable seborrheic dermatitis cream for prolonged application
Has an impressive satisfaction rate among people with seborrhea
Absorbs well into the skin
Cons
There are users who consider cortisone creams more effective than this natural formula
Seborrheic Dermatitis Cream by pHat 5.5
Sale

Seborrheic Dermatitis Cream with Manuka Honey, Coconut Oil and Aloe Vera -...
&nbsp
Natural seborrheic cream
Balanced pH of 5.5
Suitable for all body parts
A little goes a long way
Read More About pHat 5.5 Cream
If you are looking for something unpretentious and affordable, yet effective, Seborrheic Dermatitis Cream (2 oz) by pHat 5.5 may be a suitable option for you. In brief: you get all the benefits Manuka Honey, Hemp extract, Aloe Vera, Coconut Oil, and other natural ingredients provide for the skin for less than $20.
This dermatitis cream is specially formulated for those with seborrhea, at pH 5.5, which is exactly the same as your skin pH. This means that the cream will not provoke any sort of skin irritations, even for those with increased skin sensitivity.

This unscented, paraben-free seborrheic dermatitis cream is preferred by many with SD, as it is gentle to the skin, yet effective and suitable for all body parts (face, scalp, neck, back, ears etc.). When applied properly, this product prevents further breakouts and is a successful alternative to expensive corticosteroid methods.
The rich ingredients list is well appreciated by consumers – most of them left encouraging reviews, as they are satisfied with the formula and do not need additional topical products.
The images below show the 2-weeks improvement after a severe inflammation. The symptoms are now under control thanks to SD cream by pHat.

The container is enough for a prolonged application, which is another positive feature. Many people claim that they have been using this exact formula for years and are still satisfied with the effect.
Pros
Very gentle to the sensitive skin;with pH of 5.5 – the same as human's skin
Suitable for facial, scalp and body application
Won't clog the pores, has anti-comedogenic properties
Cons
Several reviewers say the product did not provide the expected effect
A user complained about an allergic reaction due to the application of this SD cream
Read our Seborrheic Dermatitis Cream by pHat 5.5 detailed review here.
Dermoscribe Seborrheic Dermatitis Cream

Dermoscribe's Seborrheic Dermatitis 2oz
&nbsp
Fast relief for redness, itching, scaling
Often prescribed by cosmeticians
Successful seborrheic dermatitis management
100% money-back guarantee
Read More About Dermoscribe Cream
Dermoscribe seborrheic dermatitis cream isspecially developed for the reduction of the symptoms, associated with the inflammatory condition. It is both clinically tested and FDA approved, which makes it a safe option for all users.
The active ingredients – Sulfur (3%), Hydrocortisone (1%) and Salicylic Acid (3%) work in combination, providing strong anti-inflammatory properties, helping improve the overall appearance of the skin.
Unlike other seborrheic creams, this one is safe to use for a prolonged period of time. It is available without a prescription and should be applied twice a day.
The positive effect can be immediately observed, and, according to consumer reviews, Dermoscribe does visibly improve the condition of the skin within a very short time. 3-4 days are perfectly enough in case you suffer moderate SD symptoms but you will need at least a month if you have more severe skin issues. According to users, this is the most effective cream if it comes to mild to moderate seborrhea.
Unfortunately, this seborrheic dermatitis cream does not provide long-lasting relief, so it should be reapplied on a daily basis. Relief can only be expected while applying the cream.
Another negative aspect is the smell of the product – according to the comments available, it is quite unpleasant. This is due to the fact that there are no added fragrances, as such often provoke negative skin reactions.
Pros
Contains Hydrocortisone, an ingredient proven to alleviate seborrhea symptoms
Suitable for scalp application
Proven and tested by cosmeticians
Dermoscribe has a very promising online reputation
Cons
Consumers avoid using it during the day, as the consistency of the cream is very thick
The smell of the product is not well tolerated by everyone
Read our Dermoscribe Seborrheic Dermatitis Cream detailed review here.
NOBLE FORMULA

Noble Formula 1% Hydrocortisone Cream with .25% Pyrithione Zinc (Znp), 4 oz
&nbsp
A potent formula for the management of seborrheic dermatitis
Combines ingredients with a proven beneficial effect on the symptoms, associated with SD
High satisfaction rate among users
Immediate results (after the first application)
Read More About Noble Formula
This topical seborrheic dermatitis cream will maintain control of the disturbing symptoms, including itching, flaking, and redness. It has a proven beneficial effect on mild, moderate and severe forms of the seborrhea. It successfully relieves swelling, itching, and redness.
Noble formula cream is enhanced with Hydrocortisone [1], an ingredient, often used to reduce skin inflammation and control the symptoms, associated with seborrheic dermatitis, Prithione Zinc [2] is a potent anti-dandruff ingredient, which is also proven to reduce sebum secretion.
Noble Formula cream can be applied topically up to 3 times a day.
Comments are indeed positive – most users experienced immediate relief right after the initial application of the Noble Formula dermatitis cream. What is more, people tend to apply the cream on the areas affected for about a couple days, then (after the skin healed completely), discontinued the use of Noble Formula until the next flare-up (usually, after a couple of weeks).
I see a nice difference 24 hours after the first application but I need to continue daily for a 3 or 4 days for a better result. Then I stop using this cream for a few weeks until I need it again.
According to users, this seborrheic dermatitis cream can be safely applied to the scalp area (however, this was not mentioned in the product description, so keep that in mind).
Pros
Noble formula cream leaves the skin soft and smooth
This product can be safely applied as often as needed
Suitable for prolonged application
Cons
Compared to other seborrheic creams, this one is more expensive
There are users who had adverse reactions after applying Noble Formula
Dermatic

Dermatic - #1 Topical Probiotic Skin Care Treatment for Eczema, Rosacea,...
&nbsp
Provides 100 mln CFU
Certified GMP (Good Manufacturing Processes)
Uses no alcohol or harmful chemicals
Read More About Dermatic Spray
"Spray on and leave on" –  this topical spray, providing 100 mln CFU of live probiotics, is developed to eliminate bad bacteria from your skin surface for up to 72 hours. The product can be easily applied, does not contain chemicals or alcohol.
According to the description, it won't leave an unpleasant smell after the application. Dermatic should be applied 1-2 times a day (or according to your personal needs).
The formula is also safe for sensitive areas, such as the eyes, ears, and face.
Here's the improvement a pregnant woman reported after trying Dermatic:
Within a few days, the patches begin coming off. We have been using the product for about 6 days. The results shown were after 5 days.
The only ingredients in Dermatic SD solution are lactobacillus rhamnosus and water. Lactobacillus rhamnosus is known to supress allergy symptoms and have a positive impact on seborrhea-prone skin. Dermatic is very suitable for those who don't like the thick consistency of cream formulas.
This spray is supposed to provide an immediate improvement for the itching but you may need 10-14 days if your condition is more serious. People with seborrheic dermatitis also report positive results with the flaking.
But the truth is that not everyone is satisfied with the effect of the spray. About half of those who gave it a try have no intentions to reorder.
Pros
100% natural content
Proven to regenerate the skin surface
Suitable for all over body parts
Affordable, compared to common seborrheic products
Cons
There are reviews saying this probiotic solution is ineffective
Medline Remedy Olivamine
Sale

Medline Remedy Olivamine Clear-aid Skin Protectant, 2.5 Ounce
&nbsp
Restores, hydrates and nourishes the damaged skin
Hypoallergenic and non-sensitizing
Safe for daily use
Suitable for all skin types, recommended for dry, cracked and scaly skin
Read More About Medline Remedy
Medline company offers a wide range of skincare solutions, helping to maintain skin integrity and reduce all sorts of skin irritations at affordable prices.
Their specialized seborrheic dermatitis cream, Medline Remedy with Olivamine is developed to nourish the dry, chapped and irritated skin.
This formula contains Dimethicone White Petrolatum (50%)  – a potent skin protectant, which is generally considered nonirritating to the skin. It has a proven healing effect on the damaged skin.
When applied topically, Medline cream immediately reduces the redness and flaking, it successfully stops the itching and eliminates discomfort, provoked by seborrhea. The deep hydrating effect is appreciated by people of all ages.
The price of this topical ointment is considerably lower, compared to most OTH seborrheic dermatitis products. This formula is suitable for the face, hands, body, and legs (note that it may leave a pink residue on the skin, as the consistency of the cream is thick).
Medline Remedy with Olivamine performs extremely well – more than 90% of all seborrheic dermatitis users ranked it an excellent product. Comments say that this formula does protect the skin from external irritants, while leaving it well moisturized.
There are also people who use Medline Remedy on their babies and are impressively satisfied with the effect on the most sensitive skin.. The 'lovely smell' is another positive aspect that shouldn't be neglected.
Medline Remedy is often used in hospitals because of the multiple (tested and proven) benefits and regenerative effects it provides on the skin.
Pros
Budget-friendly and efficient seborrheic cream
Impressive product reputation among users
Long lasting, deep penetrating effect
Packed with 20% Zinc Oxide, proven to promote skin healing
Cons
Medline leavves pinkish residue on the skin
Frequently Asked Questions
Can seborrheic dermatitis be treated?
Seborrheic Dermatitis is a chronic skin problem, which can't be completely eliminated. However, there are various ways to control the symptoms. They focus on loosening scale, reducing inflammation and swelling, and curbing itch.
In less severe cases, a topical antifungal cream or an enhanced shampoo (usually containing ketoconazole, selenium sulfide, coal tar, and zinc pyrithione) may be enough to control these symptoms.
How is seborrheic dermatitis treated?
Seborrheic dermatitis is a common skin issue, where your skin is continuously attacking itself. Your body and your immune system 'start thinking'  there is something wrong that needs to be fixed, this resulting in inflammation. So, immunosuppressants stop your immune system from inflaming your skin and they are usually prescribed (by licensed skin practitioners) for the temporary improvement of the symptoms.
Additionally, since the condition affects the skin (on the body, the face, and the scalp), multiple seborrheic dermatitis creams are available on the market, aiming to alleviate the disturbing symptoms (skin flaking, dandruff, redness, itching, inflammation).
Here's a useful tip, posted by Reddit u/julseth314:
Can homeopathy cure seborrheic dermatitis?
The simple answer is no. We have checked various sources (including clinics and homeopathic licensed skin practitioners), offering alternative methods for fixingof seborrheic dermatitis.
However, any of the options available is not supported by proven clinical data, so we can't acknowledge whether homeopathic methods will be effective for seborrheic dermatitis management.
How long does the seborrheic dermatitis fix take?
For mild cases, the visible improvement may be noticed within 2-3 days. The more severe cases usually require prolonged fix periods until the skin recovers completely.
Is hydrocortisone good for seborrhea?
Yes. For acute forms of seborrheic dermatitis, topical corticosteroids may be used when starting to fix the problem. Corticosteroids alone or in combination with an antimycotic agent will limit inflammation. Prolonged or frequent use of corticosteroids should be avoided due to their well-known side effects (atrophy, telangiectasia, hypertrichosis, dyschromia, oral dermatitis, etc.).
In a double-blind controlled study, 70 users with seborrheic dermatitis were treated with a combination of miconazole 2% and hydrocortisone 1%, only 2% of miconazole or only 1% of hydrocortisone. Participants in the two miconazole administration groups showed significant improvement compared to those receiving hydrocortisone cream 1% as prophylactic therapy. Myconazole topicals also result in a reduction in Malassezia yeast.
Double-blind comparative studies also demonstrate that hydrocortisone seborrheic dermatitis cream is not more effective than cream with 2% ketoconazole content in improving the symptoms of seborrhea. Considerable reductions in the number of yeast Malassezia have been observed with ketoconazole compared to hydrocortisone. Gel foam with 2% ketoconazole is more effective than lotion, containing 0.05% betamethasone dipropionate.
Important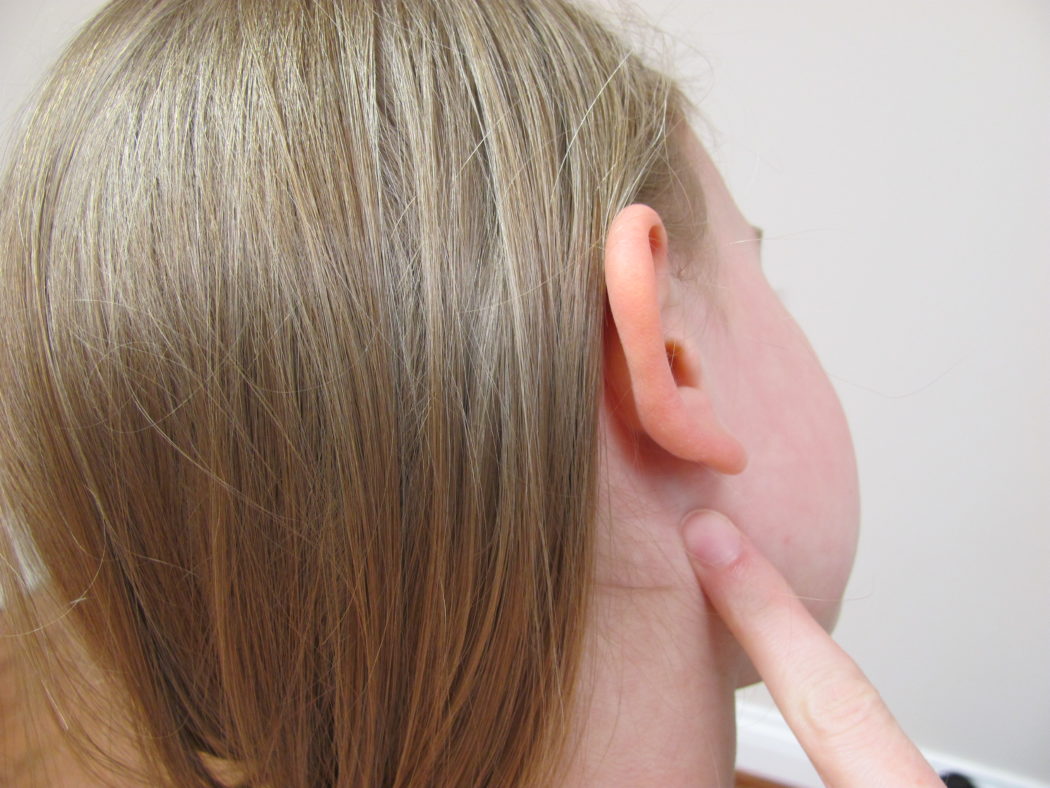 Everyone's skin is unique, and even if you have chosen the best product for your skin issue, the containing ingredients may still cause some irritation, burning sensation, rash or allergy.
To avoid potential skin reactions, we highly recommend performing a patch test before using the product (you can download printable PDF version here)
Last update on 2019-11-13 / Affiliate links / Images from Amazon Product Advertising API
Summary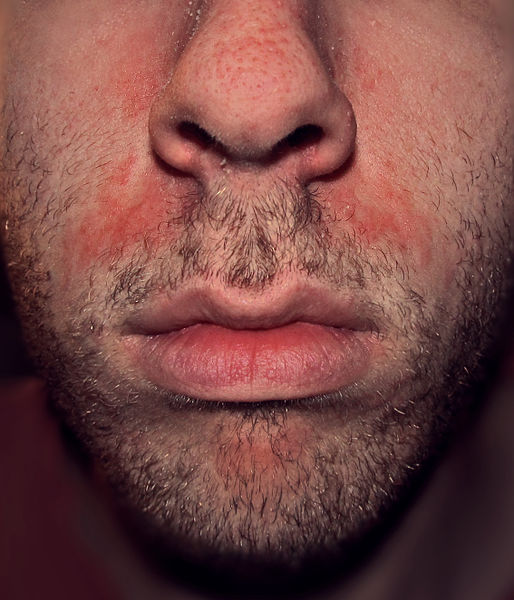 Article Name
Best Seborrheic Dermatitis fix
Description
The best way to relieve seborrheic dermatitis symptoms is preventing or controlling the provocative factors by using proven fix methods, while always paying attention to your skin issue.
Author
Publisher Name
Publisher Logo