We have spent more than 160 hours finding out which is the best microdermabrasion machine you can use at home.
With the help of beauty professionals, we have reviewed more than 40 models that are currently on the market and we have analyzed their features, such as power, durability, materials, price, user reviews, overall performance and value for the money. For your convenience, we selected the best at-home microdermabrasion machines that will save you time and expensive beauty salon services.
How to choose a good microdermabrasion machine?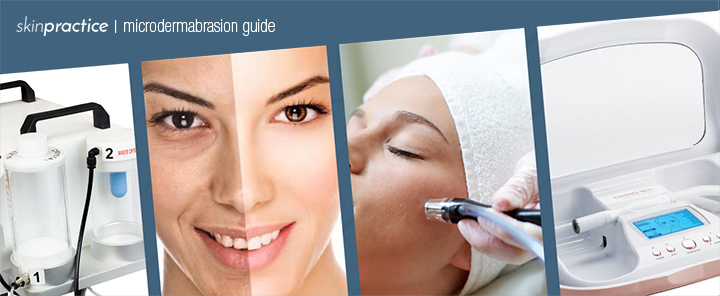 In order to give you accurate, in-depth information, we have prepared comparison tables and detailed reviews of the best deals for at-home microdermabrasion machines.
The best at home microdermabrasion machines
Best Seller


Editor's Choice








Title
Microderm GLO by Nuvéderm
Best Seller


Title
Microderm GLO by Nuvéderm
Editor's Choice








1. Microderm GLO Diamond Microdermabrasion System
Sale

Microderm GLO
&nbsp
In-depth skin resurfacing microdermabrasion machine
Portable and rechargeable
Provides strong suction feature
Smoothes out fine lines, wrinkles, blemishes, dark spots, visible pores

Microderm GLO at-home microdermabrasion machine offers a similar effect to the professionally-performed salon sessions. The procedure is the typical in-depth skin exfoliation, eliminating the dull layers of your skin while improving the blood circulation and accelerating skin rejuvenation processes.
Read More About Microderm GLO

With this device, you can easily and comfortably remove all the dirt, grease, contaminants, accumulated on your skin surface. The method is perfect to entirely remove the makeup residue and dead skin cells, which are the most common reason for the appearance of acne and other imperfections. Even a single procedure will make your skin glowing and fresher look.

Unlike most at-home microdermabrasion machines, this one is portable, does not take much space, and is easy to use – you can carry it wherever you like!
Those who bought Microderm Glo system are extremely satisfied with its' performance. According to comments, the results are almost immediate and the improvements can be seen within the first week if you strictly follow the directions and use the higher settings gradually to avoid potential irritation.
Over 80% of reviewers ranked this at home microdermabrasion machine excellent, many of them attached photos showing their luxury designed beauty gadget:
It feels and works just like a microderm session in a med spa.
I've been using it for two weeks already, and within first week my skin is no longer dull-looking.
A woman shared a photo of her before-and-after procedure appearance and you can easily notice the difference:
I've been using it for two weeks already, and within first week my skin is no longer dull-looking.
A man shared his thoughts on this deep exfoliation machine, saying he is pleasantly surprised by the long-lasting effect of Microderm Glo:
That is absolutely amazing! I waited a full month before doing this review as to make sure that it kept working as promised, it has!
According to the manufacturer, 88% of women who regularly used the device, experienced decreased pore size and minimized wrinkle depth after 3 months.
Now, let's see the technical characteristics of this at home microdermabrasion machine:
This device uses Patented Diamond Safe3D Technology
The vacuum feature is considerably strong (22in/Hg on the highest setting) and can be adjusted, according to your personal preferences.
The device uses 100-220V voltage, which makes it suitable for all electrical power sources
The battery capacity is 700mAh, providing long-lasting performance
Microderm Glo provides 3 suction levels
The product comes with a 1-year warranty
In addition, you get premium diamond tips, a massage tip and a cleaning brush (each is designed to last about 6-9 months with regular use of 2-3 times per week) with (20) filter replacement pack. There's also a user guide to lead you through the process.
All the units can be placed in the portable carry pouch you get for free.
Read our Microderm GLO Diamond Microdermabrasion System detailed review here.
2. Kendal Professional Diamond Microdermabrasion Machine

KENDAL Professional Diamond Microdermabrasion Machine HB-SF01
&nbsp
Sterile, diamond head resurfacing procedure
Professional-grade microdermabrasion machine
Proven beneficial results
Certified product
The Kendal device is among the best professional microdermabrasion machines, which is also suitable for at-home use.
It is a preferred option by both licensed professionals and everyone, who would rather save some money and time on a salon session.
Read More About Kendal Microdermabrasion Machine
It is enough to perform one microdermabrasion session once a week, which takes 5-10 minutes only to enjoy your visible transformation. While you exfoliate, you don't need to put too much pressure on the skin and we recommend moisturizing the skin after each procedure in order to obtain maximum benefits.
This high-quality machine comes with 9 different diamond tips, ranging from super gentle to indeed coarse.
Note that the device is professionally-designed, which guarantees a really deep, yet absolutely safe exfoliation. Just like the one in your beauty studio but cheaper and less time-consuming!
This powerful electronic device won't leave potentially harmful residue on the skin surface, thanks to the high-quality diamond tip heads. The suction feature is considerably more powerful, compared to similar devices, while you'll be able to use fine, medium and coarse tips, depending on your skin sensitivity and desired effect of the session.
The below picture shows the before and after effect on clogged pores and spots:

The key features of the device are as follows:
Diamond heads, peeling and rubbing off the dead cells and a powerful vacuum feature to remove small particles and dirt accumulated
Suitable to remove skin debris, scars, blemishes, wrinkles and uneven pigmentation of the face, neck, and hands
Kendal at-home microdermabrasion includes 2 stainless steel handles, 9 pc (fine, medium and coarse) diamond tips
You also get 360 cotton filters (240 small and 120 large ones). Note that 1 filter should be replaced in every 2-3 uses, which means that the supply provided will be enough for approximately 5 years of regular use (with 2 fixes per week)
Kendal microdermabrasion machine comes with 1-year warranty and lifetime parts support
Voltage required: 110V-120V/60Hz
Power: 45W
Highest suction power: 30Hg
Cleaning your device appears to be a very simple procedure, according to those who are using it – you can use a toothbrush and rubbing alcohol to clean and disinfect it.
Licensed professionals who chose this device for their salons are very pleased with the effect. Some of them use a glycolic or salicylic acid peel with it. Here's a piece of advice you may find useful:
I am an Esthetician and I have been using this machine for a month. My clients love it! You do need to be careful with sensitive skin types and and I never put the suction past 15. I've seen great results!
Most of people using Kendal microdermabrasion machine ranked the device excellent:
A man with acne scars who has spent hundreds of dollars on ineffective skin care products decided to buy this Kendal device and was quite impressed by his results:
After three uses of this machine I saw more results with this dermabrasion machine than three years of using skin care products
Another one compared the price of this professional grade microdermabrasion machine to the expensive salon sessions:
I used to spend at least $150 per facial just for a microdermabrasion session not including tip, and this machinery works just as well as professional grade and such a perfect cost!
After comparing this Kendal device to similar options on the market, we certainly recommend it to our readers, as the effect is the same as a professional salon procedure while its' price is a bit higher than the single session (which costs around $150).
Read our Kendal Professional Diamond Microdermabrasion Machine detailed review here.
3. Trophy Skin Microderm MD machine

Trophy Skin MicrodermMD at Home Microdermabrasion Machine to Exfoliate and...
&nbsp
Beautician-recommended microdermabrasion machine
Removes the dead skin cells and promotes skin rejuvenation
How-to-use feature displays the most proper techniques
Tested and proven safe for all skin types
Trophy Skin is designed to remove all the dirt particles, dead skin and excessive sebum, accumulated, while it also unclogs the pores, leaving the skin soft and refreshed. This type of in-depth exfoliation is a very efficient method to obtain fresher-looking skin and even texture.

Read More About Trophy Skin Microderm MD
According to women using Trophy Skin microderm, it visibly fades fine lines after a couple of sessions.
You can see the improvements some of them posted:
A lady (53) shares that Trophy Skin machine is easy to use and she reports quite satisfying results. The difference can be easily noticed – a brighter skin complexion and less noticeable wrinkles:

Below you can see the photos of a woman, aged 46, who managed to brighten the dull skin and fade her freckles. Trophy Skin microdermabrasion machine made her face look younger and softer:

Here's the improvement of someone else (33), who is very happy with the effect of the sessions and the different settings of the device:

The key features of Trophy Skin Microderm MD include:
Diamond tip wands with adjustable vacuum suction
LED display to adjust the mode (sensitive, auto, and  manual mode) and function (8 power suction levels)
5X magnification mirror that will help you easily treat the correct spots without leaning over
Comes with 100 pack filter and a power adapter
Voltage required: 100V-120V/60Hz
Comes with a 3-years warranty
This professional-grade microdermabrasion system should be used twice a week and each session should last about 5-10 minutes only.
With Trophy Skin Microdermabrasion System, you will be able to successfully eliminate age spots, brown spots and all contaminants accumulated on the skin surface. When treating the area around the eyes, we recommend using the lower suction setting to prevent bruising and damage to the delicate skin.
The professional-grade diamond tip wands ensure deep exfoliation, without leaving any residue on the skin.
4. Neutrogena Microdermabrasion System

Neutrogena Microdermabrasion System plus Free Puff Refills, 36 Count
&nbsp
An affordable at-home microdermabrasion system
Provides visible improvements in the skin texture
Helps unclog pores
Regular uses promote firmer-looking skin
Neutrogena company also created an at-home microdermabrasion system, aiming to deeply exfoliate the skin, but unlike the devices above, it uses a crystal tip.  According to the manufacturer, it offers a similar effect to profesionally performed procedures – a fresher-looking, thoroughly cleaned skin.
Read More About Neutrogena Microderm System
This device is well accepted by most people, as this is the most budget-friendly microdermabrasion available.
Neutrogena at-home microdermabrasion machine is portable and easy to use. Half of those who tried it, are satisfied with their results.
Here's the comment of a lady, who was not sure whether microdermabrasion will provide positive effects for her skin:
It did not hurt my face but gave it a good stimulating scrub. My face is so much smoother after one use and now after a month, it's brighter and feels so much more radiant.
Another woman is also satisfied with her results:
Really works well, massages and exfoliates my dry skin without leaving it feeling stripped
The company manufacturer also posted a study, according to which, the effect of several sessions with this device will be more than promising.

Unfortunately, we did not find any clinical data, proving these statements, so you should decide for yourselves whether this Neutrogena device will meet your expectations or not.
Neutrogena microdermabrasion key features:
The device uses a crystal tip (pads with a single-use Velcro back)
Comes with 36 puff refills (1 month supply)
Attachment Head
Uses batteries 2 AA (included in the pack)
Read our Neutrogena Microdermabrasion System detailed review here.
5. ProX Microdermabrasion Machine by Olay
Sale

Olay Cleansing Kit
&nbsp
Combines daily cleansing brush and microdermabrasion brush
Provides anti-aging effect
In-depth skin cleansing and regeneration
ProX by Olay Microdermabrasion Plus is receiving very positive feedback from those who tried it. The machine combines microdermabrasion and cleansing, which is an aspect most people enjoy. It can be used on a daily basis – as a nice cleansing tool, and less frequently – as a deep exfoliating device.
Read More About ProX Microdermabrasion
The 3-speed system should be used as directed in order to avoid potential reactions:

ProX is a battery-powered device, which makes the microdermabrasion sessions less intensive, compared to the professionally performed ones.
Among the hundreds of reviews, you can see people having mixed views on the performance of this microdermabrasion machine – some consider it a decent substitute to the professionally performed in-depth skin exfoliation, while others are not happy with the quality of the product they received.
However, the overall performance of ProX is very promising – about 70% of reviewers are extremely satisfied with their results:
Here's the comment of a young woman, suffering a severe acne breakout. Her skin is very sensitive but she did obtain a visible improvement even after the first use of ProX by Olay:
As you can see from my before and after pics I do still have some acne but the majority of it has gone away and that was from me using the pro x only once
The below review is written by a lady who posted a picture of her spotless skin and evenly toned complexion. Before ProX by Olay, she never thought she would have such improvements:
For years, I've suffered with horrible breakouts and uneven skin tone. In just one month, my entire complexion has changed
As you can easily see from the pictures below, this lady managed to fade her facial scars and other imperfections to the point where they became much less noticeable

The Fragrance-free exfoliating cleansers, included in the pack, are appreciated by many. They are gentle, suitable for the most sensitive skin types, and will leave the skin soft and nourished.
The machine is suitable for people with very sensitive, irritation-prone skin type. It uses a crystal tip – releasing aluminum crystals at a high speed. Unfortunately, the method is rarely preferred before the diamond microdermabrasion, as it is likely to leave residue on the skin surface, which may result in pore-clogging and skin breakouts.
Now, let's talk about what you'll get if you decide to try ProX at home microdermabrasion machine by Olay:
A simply made, yet effective 2-speed setting (high and low) cleansing brush (rotating)
A cleaning head – sponge (rotating)
In-depth exfoliating cleanser (fragrance and colorant-free)
2 replacement brush heads
2 AA batteries included in the pack
The first speed allows you to perform your daily cleaning to the point where there is no makeup residue or dirt, clogging your pores.
The second speed, the more intensive one, exfoliates the skin, removing the dead skin cells and sebum.
Read our ProX by Olay Microdermabrasion Plus detailed review here.
6. Appolus Diamond Microdermabrasion Machine

Microdermabrasion Machine - Appolus Premium Diamond Microdermabrasion Kit...
&nbsp
An affordable microdermabrasion substituent
Provides gentle, non-aggressive exfoliation
Includes a blackhead remover and vacuum extraction tip heads
Appolus is a 3in1 spa-grade device with a diamond tip, providing gentle, yet deep exfoliation, eliminating the dead skin cells and blemishes. It is beneficial for  reducing uneven skin tone and discolorations.
According to several people who tried it, a visible improvement in facial complexion may be observed after the first week of use.
Read More About Appolus Microdermabrasion
This at-home microdermabrasion machine is easy to clean – just use rubbing alcohol to clean the exfoliating tip and for the vacuum tips, you can  use antibacterial soap only.
The Appolus device is not among the best sellers and this is due to the fact that the overall performance is not that impressive. What we found really disturbing is the significant number of reviews, saying about defective products received.
Additionally, there are many people who found it difficult to operate with this machine. So, we recommend taking into account the above-mentioned aspects before deciding on a purchase.
The price of the product is very low, compared to other microdermabrasion machines, which is an indeed positive aspect. Also, besides the microdermabrasion function, Appolus combines a blackhead blemishes remover and vacuum extraction tip heads.
Appolus Diamond Microdermabrasion machine key features:
Handheld, portable microdermabrasion machine
Diamond tip head + suction feature for deep skin exfoliation and pore cleansing
3 different diamond tips and 5 vacuum fix tips
3 suction levels
The maximum suction power is 17.5 inHg
Uses standard filters, which are available on Amazon
Power cord included
Read our Upgraded Appolus Diamond Microdermabrasion detailed review here.
The order of our best microdermabrasion machine list is based on the technical characteristics of the devices, real user experience, satisfaction rate, and recommendations by licenced skin practitioners.
At-home microdermabrasion FAQs answered
Is microdermabrasion safe?
Microdermabrasion is considered an absolutely safe non-invasive procedure. However, there are two important aspects you should have in mind:
The greatest risk of microdermabrasion is if the procedure is performed in an unclean environment. This can lead to infections. There are also significant risks if the instrument used for the procedure is not clean after its previous use. If you own a microdermabrasion machine, it should be disinfected before and after each use.
People with sensitive skin should perform the procedures carefully and avoid using higher levels of exfoliation or suction
Is microdermabrasion good for your skin?
Yes. There are multiple reasons why:
At-home microdermabrasion machines are used for the removal of dead cells, revealing a new layer of fresh cells and regenerating the facial skin;
The process stimulates skin cell renewal that gives your face a radiant appearance;
Improves the texture of the skin and makes the surface appear smoother;
Softens skin;
Reduces/prevents the appearance of blackheads;
Cleans the pores in-depth;
Deep cleansing enables cosmetic products that are applied right after the procedure to penetrate deeper into the skin, and, therefore become more effective
What is a microdermabrasion machine?
A microdermabrasion machine is a beauty device, providing a non-invasive resurfacing procedure by using diamond or crystal heads to peel and rub off the dead cells at the top skin layer followed by vacuuming/suction removing particles along with any dirt and dead skin left.
What types of microdermabrasion machines exist?
There are two types of microdermabrasion: crystal and diamond.
Crystal microdermabrasion
Crystal microdermabrasion is used to reduce scarring on the skin and to exfoliate it.
It launches small crystals that cleanse the skin in depth. Using light vacuum at the same time, the dead cells are pulled out.
This method is still used, but it is rarely preferred because it is believed that diamond microdermabrasion is more effective.
Diamond Microdermabrasion
Diamond microdermabrasion – this is a method, where a diamond tip tool is used to remove dead cells, refresh the skin, or reduce acne scars on the face.
This method may seem painful, but most people tend to feel only slight discomfort during the procedure. As with crystal microdermabrasion, there is a vacuum suction system for the removal of the dead skin cells.
How does a microdermabrasion machine work?
A microdermabrasion machine works by providing fine mechanical exfoliation in the absence of risk of side effects and a short recovery period. It is applied both as an effective anti-aging method, for fixing acne scars or other imperfections.
The procedure is suitable for people of all skin types. The method is designed to treat the facial and body skin and combines mechanical peeling with diamond or microcrystal exfoliation and vacuum massage.
The technology itself allows you to control the depth of the peeling, i.e. the depth of bloating is determined by the number of repetitions.
The purpose of the procedure is to eliminate the skin imperfections in the epidermis and to achieve evening of the complexion, youthful shine, and freshness of the skin. The penetration of cosmetic products applied after microdermabrasion is deeper and significantly more beneficial.
View this post on Instagram
What is microdermabrasion at home?
It is the very same procedure, performed at beauty salons/beautician offices, but at the convenience of your home, using your own device.
At-home microdermabrasion machines are affordable and easy to use. Some consider the intensity a bit lower, compared to the devices used in professional salons.
However, there are both regular and professional devices for microdermabrasion at home, so everyone can choose, based on their personal needs and expectations.
Which microdermabrasion machine for professional use is best?
It depends on your personal needs and expectations. If you don't have sensitive skin, any professional-grade microdermabrasion system will be suitable for you, as the machines, intended for professional use are more 'aggressive' and aim to provide instant results.
We recommend the regular (non-professional) devices for people with sensitive skin, prone to irritations, as they offer 'milder' exfoliation and suction.
Which are the best brands for a microdermabrasion machine?
We recommend using the beautician-recommended brands – these are usually the same devices, used in beauty salons.
Among the different microdermabrasion machines we reviewed, these are the devices preferred by beauticians:
When talking about professional-grade microderm systems, Kendal is the best bet you can find, offering multiple features to improve the condition of your skin. Or, as a reviewer says: There is nothing amateur about this machine.
Using this Kendal device twice a week has helped many to overcome skin breakouts and their usual consequences – facial scars, dark spots, and large, open pores.
Trophy Skin created their microderm machine for people with all skin types. Unlike most professional-grade microdermabrasion devices, this one provides Sensitive Mode. Sensitive Mode guarantees no irritation or discomfort for skin types, responding even to slightest changes. Your natural skin radiance will be restored in no time.
Trophy Skin' customer service is well appreciated as well – if a piece of your device breaks, they will replace it for free:
Trophy Skin gave me the replacement for free. I'm very happy and satisfied.
Although this diamond microdermabrasion machine is not ranked professional, most of those who have it claim it provides the same effect as the expensive salon session. It is a best-seller among the devices, aimed for at-home microdermabrasion, not to mention that it costs a bit much than a single session in a beauty studio.
The main thing these machines got in common is the suction capacity – this is the main feature, providing a deep exfoliating effect of the procedure. The more intensive the suction power of your microderm machine, the better the effect of the session.
Important features to look for before choosing a microderm machine
You need to carefully investigate before buying a microdermabrasion device – below you can see the different characteristics and comparisons between the machines we reviewed:
Suction power
The suction power is the main feature you should be looking for in a microdermabrasion machine. This is what makes the exfoliation process much more efficient.
The microdermabrasion tip aims to break away the dead skin cells, makeup residue, and other contaminants but if there is no suction feature, these will remain on the skin surface, clogging your pores and causing breakouts.
The suction feature also improves the exfoliation process, allowing the device to eliminate particles that are located deeper in the epidermis.
Another benefit of the more intense suction feature is the blood flow stimulation – the more intensive the suction power – the better blood flow in your facial skin. This will additionally boost the regeneration process in your cells, making them youthful and glowing.
The suction power of a microderm device is measured in in/Hg (Inch of mercury) or how clean your skin will be after a session. The most effective microdermabrasion machines provide the strongest suction power features.
Most personal at-home machines provide 16 in/Hg, which is enough if you intend to use your device more often (more than 2 times a week).
If you'd like to obtain the effect a professional session, however, you'll need to look for devices with a stronger suction power feature. It is usually about 28 in/Hg and above. Such devices are available for at-home use, the only difference is that they are a bit more expensive than the semi-professional ones.
Note that if your machine provides strong suction power, you'll need to perform your beauty sessions less often – once every other week will be enough to get the effect of the professional fix sessions.
Below you can see a comparison table of the top-selling microderm devices and their suction features:
| | | |
| --- | --- | --- |
|  Device brand |  Max suction power | In-depth review |
|  Kendal HB-SF01 |  30 in/Hg | Read more |
|  MicrodermMD |  16 in/Hg | Read more |
|  Microderm GLO |  22 in/Hg | Read more |
|  Appolus |  17.5 inHg | Read more |
|  Zeny Pro |  60 cm/Hg | Read more |
Ease of use
Your home microderm machine should be easy to use – you need to understand the steps to properly perform your sessions. This will save you both time and efforts.
The machine should be easy to clean and store – a complete microdermabrasion session shouldn't take longer than 20-30 minutes.
Diamond tips come in various forms – there are fine, medium, and coarse tips, available in different sizes. And one of the most important things to do is to select the tip type that will best meet your skin needs.
For instance, if the tip is too coarse and you have very sensitive skin, you can end up with unpleasant bruises on your skin, which is not the effect you are looking for.
This is why you need a device, offering multiple diamond tips, so you can choose the best one for yourself.
Additionally, the quality of the diamond tip itself is not to be neglected – the diamond particles that are encrusted on the microdermabrasion tip should last at least a couple months before you need replacements. How long the diamond tip will last depend on the manufacturer, they usually provide replacements in the microdermabrasion kits.
Good customer service
Most manufacturers will provide replacement parts for free, no questions asked. You'll only need to pay for the shipping.
But, unfortunately, there are those who will charge a lot for something as small as a diamond tip. You already have their machine, but you can't use the diamond tip anymore, so they will additionally charge you because you have no other options.
In short, check the reviews before buying your microderm machine – you can often find useful information about the company's customer service. Also, check if an email or phone is provided – you should be able to contact the company if you have any questions. If you can't find the contact of the company manufacturer, don't bother buying – you risk being twice as disappointed in case your device does not work properly.
Additional tools
The additional tools in a microdermabrasion kit usually include diamond tips, cotton filters, replacement head, cleaning brush (if your machine comes with this functionality), and a user manual.
This is something you need to check before buying your device because if you need to purchase your accessories separately, this will increase the cost of your device.
In the user manual, you can find practical advice on how to use your device to obtain the most benefits of your procedures. You will find the answers to some important frequently asked questions and information about the warranty of your product. You will also find the number or email of the manufacturer in case you need replacement tools.
Durability
The appearance of your machine is another important aspect to consider. Does it look like a cheap plastic toy? If yes, this probably won't last long enough. Sure, the affordable price is tempting, but if you are looking for a long-term investment, the cheapest microdermabrasion devices are not your target.
We recommend devices, combining high-quality plastic and stainless steel tips.
Device warranty
The warranty of your microdermabrasion machine is the only promise from your manufacturer, which will guarantee you to repair or replace your device or additional tools if needed.
It should cover manufacturer defects or potential breaks.
Manufacturers of microderm machines usually cover 1-2 years' warranty, the longer, the better for your comfort!
Last update on 2019-12-01 / Affiliate links / Images from Amazon Product Advertising API
Summary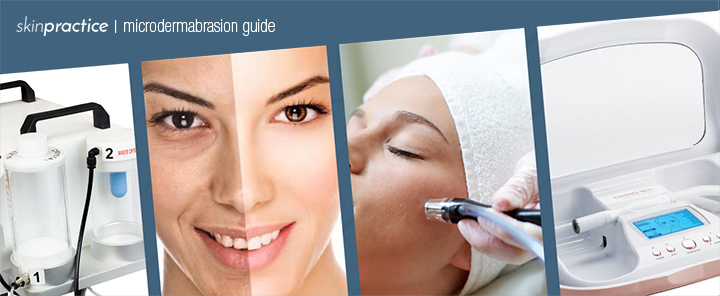 Article Name
Microdermabrasion at home: Which is the best machine?
Description
In order to give you accurate, in-depth information regarding the best performing, yet economic at home microdermabrasion machines available on the market, we have prepared our article based on real reviews and beautician recommendations
Author
Publisher Name
Publisher Logo