Plus Advanced Facial Cleansing Brush System

Facial Cleaning Brush by Olay, Facial Cleansing Kit by Olay ProX, with Face...
&nbsp
Kit includes facial cleansing brush with brush head, 2 replacement brush heads, & 2 exfoliating...
Dermatologically designed system with formulas that target the root causes of skin aging
2-speed rotating facial cleansing brush delivers superior, daily deep cleansing, gentle exfoliation...
This microdermabrasion system is getting more and more popular among customers and we will try to find out why exactly do they choose this one before the other options available on the market.
ProX by Olay Microdermabrasion Plus is actually both microdermabrasion and cleansing system, which means that it is suitable for deep exfoliation as well as a daily cleansing tool.
The 3-speed system is suitable for:
Speed 1 – Daily cleansing
Speed 2 – Deep cleansing (not recommended for everyday treatment, especially for people with sensitive skin, as the procedure may lead to skin irritation)
Speed 3 – Microdermabrasion
The product is dermatologist-designed, which (according to customers) makes it a more reliable option, compared to other microdermabrasion systems.
What are the pros and cons of ProX by Olay Microdermabrasion?
Pros
You can start using the product as soon as you receive it – the set contains all you need to perform cleansing or microdermabrasion
The product works by spinning (most similar products vibrate), which is the more preferred option
Suitable for any ages (if used correctly)
You can use your own cleanser with the device
The product is water resistant so it can be used in the shower (although the instructions on the box and in the box do not state this directly)
It is suitable for people with normal, oily and dry skin
According to customer comments, the device is very suitable for the treatment of acne, as it  deeply cleanses the skin without damaging it
The product is also suitable for the neck and the shoulders
Cons
People with very sensitive skin type are likely to experience irritation, this is why such treatment is not recommended for them
Device characteristics
Used For: facial and body exfoliation, in-depth cleansing
Usage: Face, neck, shoulders
Material: Plastic
Power Source: Battery-powered
Warranty Description: No applicable warranty
Battery: required, included: alkaline AA
Product Warning: no warning applicable
The kit includes a 3 Speed Facial Cleansing System, Microdermabrasion Foam Head, Cleansing Brush Head, Thermal Crystal Polisher (0.68 fl. oz.), Exfoliating Renewal Cleanser (0.68 fl. oz.), and 2 AA Duracell Batteries
ProX by Olay Microdermabrasion Effect
This system provides proven results by helping exfoliate for visibly improved texture after two uses (according to the manufacturer). Your skin is supposed to become visibly brighter, thoroughly cleaned and refreshed.
According to the product presentation, you will notice a visible improvement in your skin condition after the initial use of the device. ProX by Olay Microdermabrasion is supposed to reduce the fine lines, provide more radiant appearance, brightness, and reduction of pore sizes.
The manufacturer promises visible improvement of skin texture and even skin tone after the second time you use the product. They also say that over 90% of those, who tried the product, noticed silkier, smoother-feeling skin and they believe their skin condition visibly improved after a couple exfoliation sessions.
However, we couldn't find an actual clinical evaluation proving these effects, so we cannot consider this information reliable. You will be the one to prove or disprove the reliability of the information above.
cleanser and crystal polisher: Ingredients and their effects on your skin
Exfoliating Renewal Cleanser Ingredients:
Water/Eau
Glycerin (attracts moisture onto your skin which is why it is considered a humectant)
Lauramidopropyl Betaine (a surfactant; skin cleansing agent; foaming agent, considered a low hazard ingredient)
Sodium Cocoyl Isethionate (a surfactant ingredient in mild, synthetic detergent, used for the production of cleansing bars)
Polyethylene (a polymer, or plastic, used in a variety of skin care and beauty products as a viscosity increasing agent. May contain potentially toxic manufacturing contaminants, provoking severe skin reactions)
Sorbitol (a plant-derived alcohol, a common humectant in cosmetic industry; considered safe ingredient)
Acrylates Copolymer (a stabilizer, widely used by the cosmetic industry; considered  safe to use in OTC personal care products)
PEG-200 Hydrogenated Glyceryl Palmate (a cleansing and emulsifying agent; there are contamination concerns regarding this ingredient)
Citric Acid (beneficial for the treatment of various conditions causing infections; may cause skin irritation)
Potassium Hydroxide (commonly used in cosmetics as a pH adjuster; skin contact can cause irritation or severe burns and scarring with greater exposures)
Polyquaternium-10 (has strong anti-static and moisturizing properties; approved for use in limited concentrations)
PEG-7 Glyceryl Cocoate (a synthetic polymer; skin-conditioning agent; a surfactant; may contain potentially toxic impurities)
PEG-100 (a moisturizing agent; increases the hydration of skin cells)
Disodium EDTA (a chelating agent, used to sequester and decrease the reactivity of metal ions that may be present in a product; there are studies that demonstrate it is toxic)
Sodium Chloride (a common preservative;  FDA approved for use in Over-The-Counter products)
Methylchloroisothiazolinone (a preservative often used in cosmetics; may provoke allergic reactions)
Methylisothiazolinone (a common preservative with antibacterial and anti-fungal effects)
Thermal Crystal Polisher Ingredients:
PEG-8  (a surfactant and emulsifying agent; should not be used on broken or irritated skin; there are serious concerns regarding toxic effect of this ingredient)
Sodium Bicarbonate (a strong exfoliating agent, providing deep skin cleanse; may disrupt the delicate acid mantle of your skin, resulting in redness, dryness, inflammation, and irritation)
Silica Silylate (a viscosity increasing agent, emollient; has the ability to thicken while moisturizing; considered 100% safe when used in cosmetic formulas)
Polysorbate 20 (an emulsifier which binds ingredients together in medicine and cosmetics)
Does ProX by Olay Microdermabrasion really work?
The number of customer reviews on the Internet is really impressive and the product performance can be considered quite satisfying. The negative comments are very few (compared to the positive ones):
A customer who saw a positive difference in her skin condition shares:
 I would definitely recommend this product. It's made a huge difference for me.
She also attached pictures before and after the sessions so that other people could see her improvement.
Another customer, who uses the product every day, is also satisfied with the results obtained:
I've been using it for a month and I can say that it's pretty awesome. If you use this stuff 7 days a week, your skin will definitely improve and you'll have that teenage girl glow (without the hormonal acne & low self-esteem). If you just wash your face that many times a week though, your face will probably improve anyway, but it won't be as much fun as using this cool brush
Here's someone who considers the price factor more important, even though is not very impressed by the results:
What a pleasant surprise that this could be a low-cost alternative to the $100+ versions. I'm not saying its a replacement, but it did cleanse my face well. I am not a huge fan of the microdermabrasion cream or head, but I do enjoy the brush head with my regular cleaner.
Someone with very dry skin also saw a significant improvement, thanks to the device:
My skin is very dry and I am always combating dry scaly patches. With daily use of this product my skin is much smoother and softer.
Among the negative comments, there are those reporting about defective products and those, complaining about skin irritations, so, they shouldn't be neglected:
There's a customer saying that the product received does not work properly:
This is the second time I ordered this product. The first one was not working (tried different batteries but it seemed to have it's own mind about when to work). So I returned it.
Another one complains about the capacity of the device:
The motor wasn't strong enough for this to work as advertised.
There  are several reviews reporting skin breakouts after the use of the product:
I usually have a pimple free skin….but I do believe this system broke my skin out.
Haven't used it in a while.
In-depth analysis of the reviews available
In order to provide the most accurate information, we have analyzed the credibility of all the reviews available for this product via Fakespot, an analyzer of fake Amazon reviews. We wanted to find out what real users are saying about it.
The technology we used analyses millions of reviews, checking for suspicious patterns and incentivized reviews.
Below's the result of ProX by Olay Microdermabrasion:

How much does ProX by Olay Microdermabrasion cost?
You can purchase ProX by Olay Microdermabrasion from your local store/hypermarket or an online retailer. Depending on where you buy the product, its price of the product will vary. Online retailers offer "an instant refund, no questions asked" in case you are not satisfied with the product received. There are a couple of comments saying that customers have successfully returned the products received.
The price of this device can be considered very affordable, having that such products usually cost more than $100-150.

Facial Cleaning Brush by Olay, Facial Cleansing Kit by Olay ProX, with Face...
&nbsp
Kit includes facial cleansing brush with brush head, 2 replacement brush heads, & 2 exfoliating...
Dermatologically designed system with formulas that target the root causes of skin aging
2-speed rotating facial cleansing brush delivers superior, daily deep cleansing, gentle exfoliation...
Important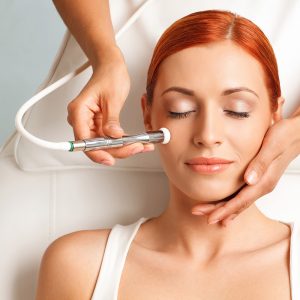 Yout skin is unique.It has its'own needs and characteristics and may get irritated if you don't treat it properly. In order to avoid potential skin reactions, such as burning sensation, rash, allergy or increased skin sensitivity, use your beauty device carefully, according to the instructions indicated!
To avoid potential skin reactions, we highly recommend performing a patch test before using your device on a wider area (you can download printable PDF version here)
Last update on 2018-12-18 / Affiliate links / Images from Amazon Product Advertising API
Summary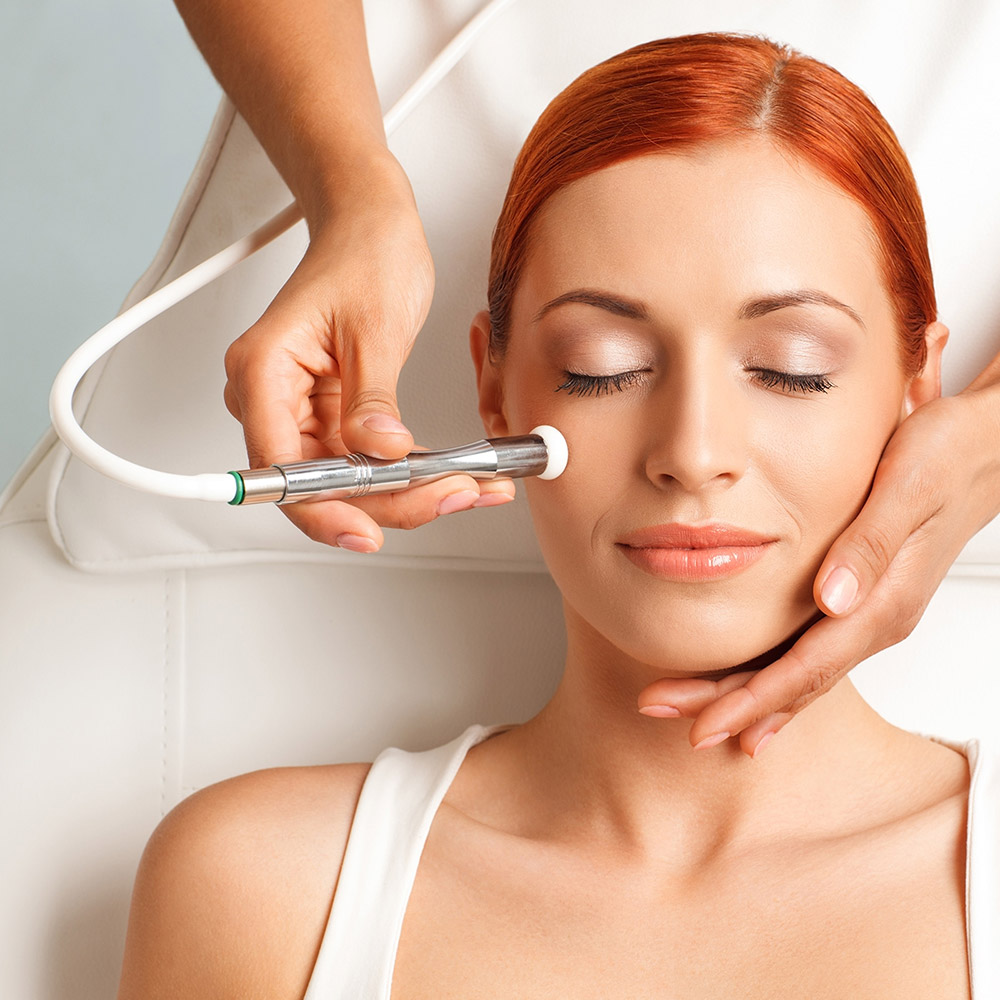 Article Name
ProX by Olay Microdermabrasion (In-depth Review)
Description
Our review of the ProX microdermabrasion device by Olay. Is it worth the money, what the customers and professionals think and more!
Author
Publisher Name
Publisher Logo