At Home Microdermabrasion Beauty System for Exfoliation and Anti-Aging
Trophy Skin MicrodermMD is a home device for the removal of dull and dead skin cells, providing diamond exfoliation and gentle suction while promoting skin regeneration… This is just an abstract of the product description, which is getting more and more attention from people trying to find the magic formula for a perfect skin.
How is this system working and is it really that special? We will try to give you the answers, analyzing every aspect of this professional tech device.
The following article will give you detailed information, regarding the device characteristics, usage, reliability, price facts and real people' experiences with this microdermabrasion system. We have summarized all this data after a thorough research of different Online platforms, considering both positive and negative comments.
What are the pros and cons of Trophy Skin MicrodermMD?
Pros
This is a dermatologist-recommended device
According to the manufacturer, this microdermabrasion system is clinically proven to reduce the appearance of wrinkles and dark spots while smoothing the skin
In order to facilitate the process, the display shows how to properly use the machine
There's a money-back guarantee – if you are not satisfied with the results obtained, you can return the product and receive their money back
The system uses a diamond tip wand (which is more effective, compared to the crystal one, according to most comments) with vacuum technology (for the suction of dead skin cells)
The device provides a 5X magnification mirror, which will help you see how the device works
There are 8 power suction levels – you can decide which one feels the most comfortable
A complete session takes 5-10 minutes only
The product is safe for all skin types (including sensitive skin)
The power adapter can be used with 100-240V
Cons
The price aspect turns out to be a problem for most women (the device cost is approximately equal to 6 salon procedures)
There is a risk that microdermabrasion can spread infections from one part of your skin to another, so you should not use the device if you have an active infection (such as acne breakouts)
Device characteristics
Used For: face and neck exfoliation, in-depth cleansing
Usage: Face, neck, chest, shoulders
Material: Plastic
Power Source: electric
Warranty Description: 3 years warranty (this covers the machine itself, power adaptor, and all major components)
Product Warning: no warning applicable
This product comes with the Microdermabrasion machine, a Diamond Tip (it should never need to be replaced as the tips are diamond), 100 pack of filters (should be changed after every microdermabrasion session), 1 cleaning brush, blackhead extracting tip and a User Manual
Trophy Skin MicrodermMD effect
This microdermabrasion system leaves skin feeling soft and rejuvenated. The effect can be observed immediately but it takes several sessions to start getting long-term results.
The machine works by removing the uppermost layer of the skin (dirt, grease, make-up, particles from the contaminated environment and dead skin cells), providing fresh, soft skin and even texture.
Trophy Skin MicrodermMD should be used 2 times a week (for about 5-10 minutes). Microdermabrasion procedures are proven to have a positive effect on uneven skin texture, age spots, brown spots, and fine lines.
Since at-home microdermabrasion procedures are getting more and more popular, we have provided in-depth information about the entire process and effects of such treatment: Microdermabrasion at home.
Does Trophy Skin MicrodermMD really work?
Objectively speaking, this product does not perform impressively well, regardless the seductive results described. There are indeed lots of people (more than 60%) who did obtain satisfying results, but the ones feeling demotivated by the effect of the treatment cannot be neglected. So, we will start with the reviews we found a bit demotivating:
A woman shares that the machine stopped working properly after the first month:
So disappointed. Lost suction after 1 month, I don't reccomend.
Here's another dissatisfied lady, who saw no effect after a prolonged treatment period:
 I cannot say that I have seen improvement in my skin's texture, in decreased pore size, or in lightened dark spots. I am very disappointed in this product, especially since it has received so many rave reviews.
There's also a very disturbing review, saying that the machine was already opened when received:
This item was delivered as promised. When opening it the plastic wrap had bits of black dirt on it inside and out. I brushed it off and pulled out the machine. The cord was wrapped loose, things were rewrapped and no filters were inside.
A woman, who ranked the product excellent and was satisfied by the results, returned the product because she believed the price was too high:
This product was very expensive and my guilty conscious made me return it because of the cost.
I kind of regret it because my skin looked amazing immediately after using it. It really works.
Now, let's check the positive comments available, as there are multiple people who experienced great results even after the first procedures:
Here's the review of a someone, who noticed a visible improvement after the second week:
I talked myself into getting this because I have a few freckles and bumps that I wanted removed and the microderm treatments are just so pricey!! Now I don't need them. I'm seeing a lightening of the freckles already after 2 weeks of use, and the bumps are starting to flatten.
Another lady considers the product a good investment:
 This thing might seem expensive (try to wait for a sale on Amazon) but it comes with a lot of filters so you basically get dermabrasion for like a dollar a week or less.
A review, written by a woman who used to go to beauticians for professional microdermabrasion sessions, says this unit works as good as the expensive salon treatment. She even attached a photo of herself:
I have been getting micro derm profectionally for about 10 years. I was over going to a salon and spending big dollars. So I did a lot of research and read how great micro MD was.
I received my mashine and used it straight away.. It's amazing. Just like the salon mashine.
In-depth analysis of the reviews available
In order to provide the most accurate information, we have analyzed the credibility of all the reviews available for this product via Fakespot, an analyzer of fake Amazon reviews. We wanted to find out what real users are saying about it.
The technology we used analyses millions of reviews, checking for suspicious patterns and incentivized reviews.
Below's the result of Trophy Skin MicrodermMD:

How much does Trophy Skin MicrodermMD cost?
This is an expensive product, according to both positive and negative comments. It can be purchased both online on from your local hypermarket and the price will vary, depending on where you buy it. The kit costs around $300.
Online retailers sometimes offer discounts but you should regularly check until you find an acceptable deal. You can find other options at our best home microdermabrasion machine reviews.
Remember that you can receive a refund in case you are not satisfied with the results!
Important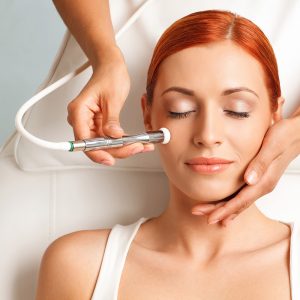 Yout skin is unique.It has its'own needs and characteristics and may get irritated if you don't treat it properly. In order to avoid potential skin reactions, such as burning sensation, rash, allergy or increased skin sensitivity, use your beauty device carefully, according to the instructions indicated!
To avoid potential skin reactions, we highly recommend performing a patch test before using your device on a wider area (you can download printable PDF version here)
Last update on 2018-12-18 / Affiliate links / Images from Amazon Product Advertising API
Summary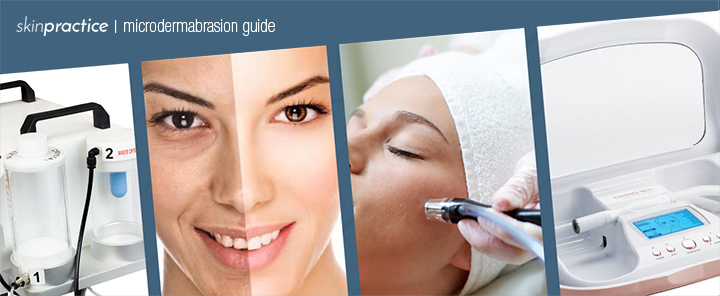 Article Name
Description
The machine works by removing the uppermost layer of the skin (dirt, grease, make-up, particles from the contaminated environment and dead skin cells), providing fresh, soft skin and even texture.
Author
Publisher Name
Publisher Logo