Seborrheic Dermatitis Cream by pHat 5.5 is designed for the management and the treatment of the condition. It is specially formulated for sensitive skin, containing no harmful chemicals, parabens, and fragrances.
Each cream contains 2 Oz. or almost 60 ml product. The Manuka Honey, Aloe, Shea Butter, Blue Green Algae, Coconut Oil and Hemp Seed Oil are thought to have a soothing and calming effect on the skin.
The company producer informs that visible results can take up to 60 days to appear but we will check whether seborrheic dermatitis patients' comments confirm that theory.

Eczema Cream Moisturizer for Face Hands & Body - Natural & Organic...
&nbsp
Natural seborrheic dermatitis treatment
Balanced pH of 5.5
Suitable for all body parts
A little goes a long way
What are the pros and cons of pHat Dermatitis Cream?
Pros
A large number of the ingredients containing in the formula are natural or organic
The cream is specially formulated at pH 5.5 which is the same as human skin. This feature of the cream makes it suitable for people with sensitive skin.
The product is non-comedogenic
You can apply it anywhere on the face, scalp to neck, back, ears etc.
Cons
There are chemically developed ingredients available in the formula
There are many patients who did not consider the product effective
Is pHat Dermatitis Cream good?
The fatty acids excreted from the skin's sebaceous glands sweat in order to create the skin's pH, which ideally should be slightly acidic – at about 5.5.This product is specially formulated at pH 5.5.
When a product PH is too alkaline, the skin becomes dry and sensitive; you may even experience severe irritation. The active ingredients in the cream include Manuka honey, aloe, shea butter, blue-green algae, coconut oil and hempseed oil, which are very appropriate for application on very sensitive skin and also have calming properties.
Bad news about Seborrheic Dermatitis Cream is that the effect will not come immediately – it can take up to 2 months. Most of the reviews posted by patients are very encouraging:
"I've been using this product for quite some time and I have found the cream works great for my seborrheic dermatitis face breakouts."; "If your skin is itching and flaking, this is definitely worth the money to try."
As expected, there are patients who are very disappointed with their purchase. The cream doesn't work equally well for everyone. Some of them did not see any improvement even after a long-term application.
Ingredients and their effects on your skin
The formula is based on natural ingredients. As like with other natural products, this one is not a drug or overnight treatment. Here's the complete list of the ingredients containing and their potential effect on your skin:
Aloe Barbadensis Gel (or Aloe Vera – reduces redness, scaling, and irritation, associated with Seborrheic Dermatitis; may provoke allergic reactions)
Cocos Nucifera (or Coconut – softens the skin and helps loosen the scales) Oil
Theobroma Cacao (or Cocoa – prevents skin dryness and peeling) Seed Butter
Leptospermum Scoparium Mel (or Manuka Honey – reduces inflammation)
Butyrospermum Parkii (or Shea – provides softening and moisturizing effect) Butter
Cehami (or Centipeda Cunninghamii plant – provides successful treatment for wounds, infections, and inflammation)
Glycerine (Various research prove how beneficial glycerin is in conditions such as psoriasis, seborrheic dermatitis, and eczema)
Emulsifying Wax (a cosmetic emulsifying ingredient, which some eczema/psoriasis/seborrheic dermatitis patients consider irritating)
Caprylic/Capric Triglyceride (specific fraction of coconut oil fatty acids)
Spirulina Maxima (promotes skin healing and regeneration) Extract
Aphanizomenon Flos-Aquae (or Blue-Green Algae – helps to lift and tone your look) Extract
Cannabis Sativa (or Hemp – contains acids most similar to our skin's lipids: Omega 3, 6 and 9) Seed Oil
Olea Europaea Fruit (or Olive oil – provides deep moisturizing effect) Oil
Methylsulfonylmethane (or MSM – stimulating collagen production)
Tocopherol (r Vitamin E – has strong moisturizing and cleansing properties)
Panthenol (or Vitamin B5 – has a beneficial effect to moisturize, soothe, heal and regenerate the skin)
Retinyl Palmitate (gentler, milder form of vitamin A – the ingredient fights acne and improves the overall skin health; fights against wrinkle formation; side effects associated with topical vitamin A are local skin reactions, such as redness, peeling, dryness, itching, and burning)
Sodium Ascorbyl Phosphate (or Vitamin C – has a major role in collagen synthesis)
Oat Amino Protein, Frangipani (or Plumeria – has moisturizing and anti-inflammatory properties) Extract
Saccharomyces/Copper Ferment (stimulates hyaluronic acid production)
Saccharomyces/Magnesium Ferment Hydrolysate (has antioxidant properties)
Saccharomyces/Potassium Ferment (has antioxidant properties)
Adenosine Triphosphate (considered to provide anti-aging protection)
Riboflavin (or Vitamin B2 – promotes healthy skin reproduction)
Manihot Esculenta (or Tapioca – an anti-greasy agent) Starch
Sodium Hydroxide (may cause severe burns with deep ulcerations)
Titanium Dioxide  (physical sunscreen that reflects UV light before it can damage the skin surface)
Carbomer (compound giving the texture to various cosmetic products)
Xanthan Gum (a viscosity agent in personal care products)
Sodium Hyaluronate (helps replace the hyaluronic acid lost)
Gluconolactone (protects the skin from UV rays)
Glucose (humectant, skin-conditioning agent)
Chondrus Crispus (Carrageenan) Extract
Sodium Benzoate (common cosmetic preservative)
Phenoxyethanol (common cosmetic preservative,  linked to reactions ranging from eczema outbreaks to severe, life-threatening allergic reactions)
How to apply pHat Dermatitis Cream?
This cream is suitable for Seborrheic Dermatitis patients suffering dry, patchy, and flaky skin. The purpose of the product is to maintain the normal Ph balance of the skin while moisturizing it. Here are the comments of Reddit u/jesuz and u/sssfc about the relation between skin hydration and Seborrheic Dermatitis you might find useful:

The product should be applied to the affected areas as needed.
It is recommended to perform a patch test in order to avoid allergic reactions.
Does pHat Dermatitis Cream really work?
Positive reviews inform that the cream performs as expected – reduces the inflammation, moisturizes the skin etc.
Multiple comments inform that the product provides very good results in the Seborrheic Dermatitis management
A patient warns about potential side effect due to the overuse of this cream. However, he is satisfied with the results obtained:
Very good, clears the seborrheic dried skin from the first try, but must not be overused or you will end up with a red tan look
There is a patient who noticed the visible effect of the treatment after the first week
But the truth is that the Online performance of this product isn't very impressive. There are many people who saw no improvement in their condition.
An unsatisfied SD sufferer who tried the product had a very disturbing experience after applying the cream multiple times:
 it actually make the flakes worse as when the cream dries it actually make flakes of its own.
Due to the natural ingredients in the product, its' smell is a bit disturbing, according to comments:
The scent is not something to be in public with.;

the smell is abhorrent
A Seborrheic Dermatitis patient reports about a severe breakout and unpleasant burning sensation right after the topical application of the cream
In-depth analysis of pHat Dermatitis Cream reviews
The report below shows the trustworthiness of Amazon reviews, according to Fakespot computer systems:

How much does pHat Dermatitis Cream

cost?
The price of the product seems very acceptable if you are comparing it to similar creams for the management of Seborrheic Dermatitis. What we noticed is that the price provided by the company-producer is a bit higher than the price online-retailer stores provide.
Depending on where you purchase the cream, respectively, the price of the product will vary but it shouldn't exceed $25.

Eczema Cream Moisturizer for Face Hands & Body - Natural & Organic...
&nbsp
Natural seborrheic dermatitis treatment
Balanced pH of 5.5
Suitable for all body parts
A little goes a long way
Important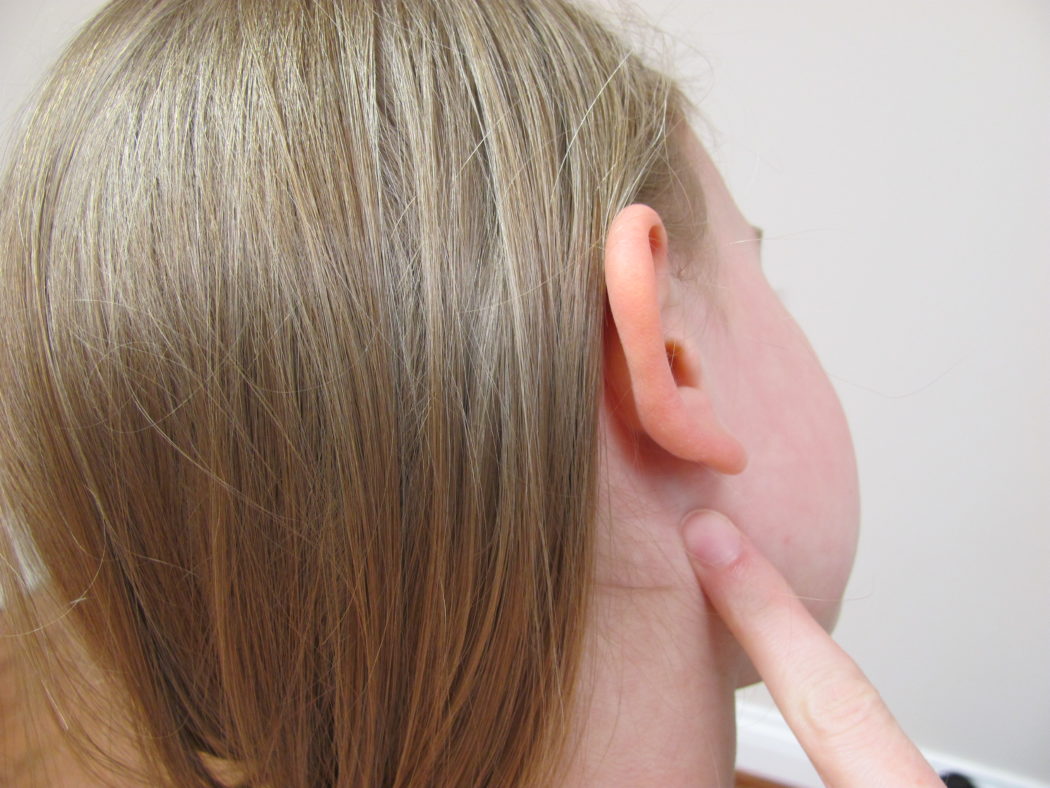 Everyone's skin is unique, and even if you have chosen the best product for your skin condition, the containing ingredients may still cause some irritation, burning sensation, rash or allergy.
To avoid potential skin reactions, we highly recommend performing a patch test before using the product (you can download printable PDF version here)
Last update on 2019-09-26 / Affiliate links / Images from Amazon Product Advertising API
Summary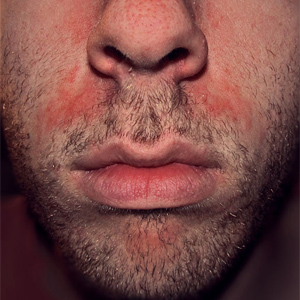 Article Name
Seborrheic Dermatitis Cream (2 oz) by pHat 5.5
Description
Each cream contains 2 Oz. or almost 60 ml product. The Manuka Honey, Aloe, Shea Butter, Blue Green Algae, Coconut Oil and Hemp Seed Oil are thought to have a soothing and calming effect on the skin.
Author
Publisher Name
Publisher Logo