Powerful 13-in-1 Natural Formula
Puriya provides instant and lasting relief for severely dry, cracked, itchy, or irritated skin. This is what the manufacturer says. Read our review to see if it really works.
Puriya line products are marketed for use with a wide range of dermatological conditions, including eczema, psoriasis, rosacea, dermatitis, shingles, and rashes.
'Mother of all Creams', one of the most popular Puriya brand products, if specially formulated to provide immediate and prolonged ease for extremely dehydrated, damaged, inflamed, or sore skin.
Sale

Puriya Dry Cracked Sensitive Skin Moisturizer -Award Winning - Trusted by...
&nbsp
Relieves itchy, red and irritated skin
Stimulates skin cell renewal
Natural formula, free of harmful chemicals
Deeply hydrates the skin, leaving it nourished and calm
Here are the pros and cons of Puriya Cream:
Pros
Very affordable compared to similar products for psoriasis, eczema, seborrheic dermatitis and lichen planus treatment
Excellent satisfaction rate among customers
Non-comedogenic properties, not allowing clogging of the pores
Provides instant and lasting relief for dry, scaly and red skin
Does not leave the skin greasy, nor leaves residue
99.6% of the content derived from natural sources (such as chamomile, eucalyptus, aloe, and others)
Customers with severe psoriasis claim to have dramatic improvement within a week of application
The product is fragrance-free
Cons
An insignificant number (about 6%) of all customers express dissatisfaction with the purchase  of Puriya, claiming that it deepens the redness and makes it much more visible (make sure you always perform a patch test before the initial use of the product)
The common side effect may include burning sensation and skin redness (due to the peppermint containing in the formula)
According to customers, cortisone treatment is more effective (even though its effect is only temporary and it is not natural)
Is Puriya cream good?
This product is appropriate to use for various skin conditions and seems to had helped many people in their battles with psoriasis, urticaria, excessively sensitive skin, rashes etc. There are many customers who attached photos before and after and the results are really impressive. It is a heavy cream, so a little goes a long way.
A downside to this product is the peppermint fragrance as it is very likely to irritate the skin, although it depends on the individual:
 "It has a very mild peppermint scent that is pleasant and not overbearing."
A very recent review also informs
"The company issued me a refund for the product so there is no risk to you in giving it a try."
and below every negative comment (note that such comments are very few) the company owner offers a full refund immediately, which is very impressive given that most companies do not offer any refund.
What are the active ingredients inside it?
Puriya cream contains Amaranth Oil which contains the highest amount and best quality of squalene (7%). Squalene is actually one of the most common lipids produced by our own skin, which acts as a natural moisturizer. The ingredient slows down the effects of skin aging and wrinkle formation and is non-irritating to the skin.
Other containing ingredients include:
Purified Water
Organic Aloe Vera (has a soothing, anti-inflammatory and healing effect; it is considered a safe ingredient)
High Oleic Safflower Oil (high in omega 6 fatty acid; proven to improve the quality and texture of skin; considered a safe ingredient when applied topically)
Shea Nut Butter – Raw (has strong healing properties; provides softening and moisturizing effect)
Shea Nut Butter – Refined (has strong healing properties; provides softening and moisturizing effect)
Avocado Oil (has  hydrating and softening properties; proven to be for the skin, without any adverse effects)
Vegetable Glycerin (attracts moisture onto the skin which is why it is considered a humectant)
Behentrimonium Methosulfate (very mild thickening agent)
Cetearyl Alcohol (common emollient, thickener; considered safe ingredient; FDA approved)
Cetyl Alcohol – Plant Derived (common emulsifier and emollient in cosmetics, which is indicated to provoke allergic reactions in some patients with very sensitive skin)
Jojoba Oil (skin moisturizer, successfully replaces natural sebum when the body stops producing it naturally)
Honey (has strong anti-inflammatory properties; reduces redness and irritation; treats skin imperfections and evens the skin tone)
A blend of Lavender (fragrance ingredient with very strong antiseptic and anti-fungal properties; may lead to severe skin irritation), Peppermint (natural essential oil obtained from the peppermint plant has calming effect and anti-inflammatory properties when applied topically), Chamomile (this ingredient has calming effect and anti-inflammatory properties) and Tangerine Essential Oils (fragrance ingredients; skin-conditioning agents; may provoke skin irritation if exposed to strong sunlight after application)
MSM (or Methylsulfonylmethane – stimulating collagen production)
Vitamin E Oil (a natural skin-conditioning agent, and antioxidant)
Vitamin A (the ingredient fights acne and improves the overall skin health; fights against wrinkle formation; side effects associated with topical vitamin A are local skin reactions, such as redness, peeling, dryness, itching, and burning)
Phenoxyethanol  (common cosmetic preservative,  linked to reactions ranging from eczema outbreaks to severe, life-threatening allergic reactions)
Caprylyl Glycol (a humectant and skin conditioning agent)
Citric Acid (beneficial for the treatment of various conditions causing infections; may cause skin irritation)
Carrot Seed Oil (high in antioxidants; it's a natural anti-aging ingredient; has rejuvenating properties)
Vitamin C (has a major role in collagen synthesis)
Rosemary Extract (has rejuvenating, antiseptic and anti-aging properties; may provoke increased sun sensitivity, skin redness, and allergic reactions)
Potassium Sorbate (a common preservative; this ingredient is effective against fungi, mold, and yeast)
Titanium Dioxide (thickening, whitening and lubricating agent, widely used in cosmetics; there are safety concerns regarding this ingredient, as it may be possibly carcinogenic for humans)
Hexylene Glycol (a solvent and viscosity agent; may be irritating to some skin types)
How to apply Puriya cream?
For all topical products, it is highly recommended to test the product on a small area of a healthy skin first and if you don't experience any sort of irritation, test again on a small area of your affected skin before applying the product on a larger area. Do not apply the product if an irritation develops. If there's no irritation, apply Puriya topically to affected area as needed.
Does Puriya Cream really work?
A great number of customers report that Puriya  Cream is really effective for psoriasis managemnt, eczema, lichen planus, seborrheic dermatitis treatment.
There are multiple comments informing about the fast and visible improvement of the skin texture. Some of them even experienced immediate relief of the symptoms of years old, severe forms of psoriasis.
Compared to Hydrocortisone creams (usually prescribed for psoriasis treatment) which lead to a visible reduction in inflammation, Puriya is more likely to have a long-term effect since Hydrocortisone creams aren't products people should use long-term, and for many sufferers, they may even worsen the condition.
Here's what customer comments say about Puriya Cream:
A customer who has had psoriasis for almost 40 years claims to have experienced relief in the symptoms after the first week of application
NOTHING except your product ( including prescription meds) has helped. Within ONE week of using your product, no itch!
Another psoriasis sufferer also found Puriya Cream extremely helpful. He had a very severe condition as well as dry patches on the skin.
This is the very best cream that money can buy….I had by psoriasis and this cream cleared it…completely…my skin problems was really bad
Another customer who is 59 years old and has psoriasis for several years also found the product very effective. He says he's been using Puriya for a couple of weeks now and considers the cream absolutely amazing. He also adds:
It completely heals my scaylp over night.
There are customers who attached before and after photos and their results seem very promising:



In-depth analysis of Puriya Cream reviews
The report below shows the trustworthiness of Amazon reviews, according to Fakespot computer systems:

How much does Puriya Cream cost?
You can buy Puriya Mother of all Creams from your local store or from an online retailer. Depending on where you buy the product, its cost will vary. Online retailers offer a full refund in case you are not satisfied with the product received.
Sale

Puriya Dry Cracked Sensitive Skin Moisturizer -Award Winning - Trusted by...
&nbsp
AWARD WINNING. TRUSTED BY 300,000 FAMILIES ~ Awarded the "Family Tested Family Approved" seal of...
COMFORTABLE ~ LIFE ATTACKING YOUR SKIN? Use this cream to strengthen skin's natural barrier against...
NON-IRRITATING & POWERFUL with NO GREASY FEEL ~ Each botanical, vitamin and essential oil are...
by HammyMamma
Important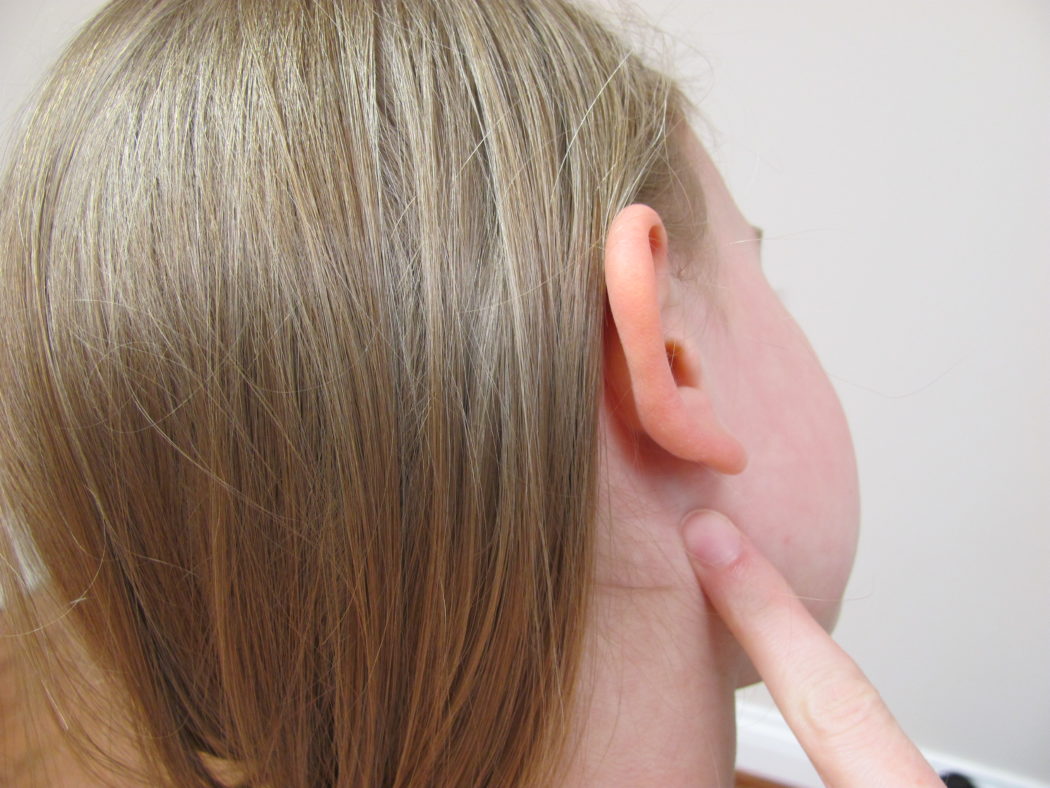 Everyone's skin is unique, and even if you have chosen the best product for your skin condition, the containing ingredients may still cause some irritation, burning sensation, rash or allergy.
To avoid potential skin reactions, we highly recommend performing a patch test before using the product (you can download printable PDF version here)
Last update on 2019-09-26 / Affiliate links / Images from Amazon Product Advertising API