Argan Oil Bar Soap, 3.25 oz

Noble Formula 2% Pyrithione Zinc (ZnP) Argan Oil Bar Soap, 3.25 oz
&nbsp
2% pyrithione zinc (ZnP), a form of zinc with antifungal and antibacterial properties bar soap;...
Safe for everyday use with nourishing olive oil, moisturizing argan oil and gently exfoliating...
Excellent cleansing bar for any skin type or condition
Noble Formula 2% Pyrithione Zinc (ZnP) Original Bar Soap is designed for people with Lichen Planus, Seborrheic Dermatitis, Psoriasis, Eczema, Dry, and Sensitive skin. It is supposed to relieve itching, redness, flaking, and irritation while removing oil, dirt, and debris.
Each soap bar is 3.25 oz (92 g) and the active ingredient in the formula is Pyrithione Zinc, just like in the Noble Formula Cream. Pyrithione Zinc is especially beneficial in the treatment of crusting, oily or scaling skin.
What are the pros and cons of Noble Formula Soap Bar?
Pros
The product is safe for everyday use
It has strong antifungal and antibacterial properties
Can be used for the whole body
The ground oatmeal available in the formula provides exfoliating effect
The product does have any scent
According to comments, if used once daily, a soap bar can last approx. 3 months
Noble Formula Soap Bar is composed of refined and extra virgin olive oils
The soap bar can be used as a shampoo
Noble Formula products are cruelty-free, they are not tested on animals
Cons
According to the reviews available, this soap bar does not lather very well
The price of the product is higher compared to similar soap bars
Is Noble Formula Soap Bar good?
This is another soap was specially developed for people with Psoriasis, Eczema, Dry and Sensitive Skin. It contains a high percentage of nourishing olive oil, moisturizing emu oil, and gently exfoliating oatmeal – all of these ingredients are recommended for treatment of lichen planus. Almost all of the reviews available claim that the soap bar soothes irritated skin. There are a lot of comments with pictures 'before and after' included which you could check yourselves:
''I have been using this product for about a month now and I have seen a lot of improvement in the texture of my skin.''
Ingredients and their effects on your skin
The active ingredient in the formula, Pyrithione Zinc (2%), has antiseborrheic, antibacterial and antifungal properties. This ingredient also helps to prevent or relieve excessive secretions of the sebaceous glands.  In rare instances, this ingredient may provoke skin irritation.
Other ingredients containing in Noble Formula Soap Bar include:
Saponified Olive Oil, infused with Calendula (natural moisturizing and soothing properties)
Saponified Emu Oil (Emu oil absorbs quickly into the skin; helps lock in the natural skin moisture and keeps the skin smooth; has antioxidant properties; contains Vitamins E & A)
Ground Oatmeal (has a soothing and exfoliating effect on the skin; prevents psoriasis, eczema and lichen planus breakouts)
How to use Noble Formula Soap Bar?
This soap can be used once per day to treat problem skin. The directions suggest to lather the soap with warm water, then gently massage it into the affected skin areas for no longer than  10 minutes. Rinse thoroughly with warm water and pat dry.
Does Noble Formula Soap Bar really work?
Both the product rating and the reviews about this soap bar can be summarized as average ones. There are indeed people who had impressive results thanks to the product, but there are customers who did not find the product effective at all, or it even worsened their condition.
So, let's start with the positive comments available Online:
A seborrhoea sufferer claims to have experienced a positive effect due to the Noble Formula soap bar:
I'm in my 60s and have had seborrhea and the attendant severe dandruff my whole life. This finally knocked it back 95percent. I'm thrilled.I can now where black.
This soap is amazing. It has really helped to clear up my acne; If you've got an area badly afflicted by acne, this is great.; his has helped my acne that I have had for several years on my back
There are other skin conditions (except the ones mentioned by the company producer) that could be successfully managed, thanks to this soap bar:
I've been using this product for about three days so far and I have seen some pretty good progress. I've had Tinea Veriscolor for 10+ years and have yet to find a product that can help me manage T.V
The most important customer reviews you better check before proceeding to purchase include:
Customers with more sensitive skin inform that the product provoked irritations:
Unfortunately didn't work for me and irritated my skin, so I just threw it out. I have pretty sensitive skin though so it wasn't that surprising for me.; I used this twice, hoping it would help with some random skin flaking and drying around my nose and mouth that seemed to come out of nowhere! After BOTH uses of this product, my skin was literally burned, very much similar to a chemical burn. I did not leave it on for any length of time, thank goodness, but washed my face like I normally would with a face cleanser.
There are multiple comments saying that the soap does not lather well:
 it does last long but doesn't lather too well.
In-depth analysis of the reviews available
In order to provide the most accurate information, we have analyzed the credibility of all the reviews available for this product via Fakespot, an analyzer of fake Amazon reviews. We wanted to find out what real users are saying about it.
The technology we used analyses millions of reviews, checking for suspicious patterns and incentivized reviews.
Below's the result of Noble Formula:

How much does Noble Formula cost?
As mentioned at the beginning of this article, this soap costs more than similar products for lichen planus, seborrheic dermatitis treatment, psoriasis, eczema, dry and sensitive skin management. You can purchase it on the Internet but, unfortunately, you will not be able to return the product in case you're not satisfied with the results obtained.

Noble Formula 2% Pyrithione Zinc (ZnP) Argan Oil Bar Soap, 3.25 oz
&nbsp
2% pyrithione zinc (ZnP), a form of zinc with antifungal and antibacterial properties bar soap;...
Safe for everyday use with nourishing olive oil, moisturizing argan oil and gently exfoliating...
Excellent cleansing bar for any skin type or condition
Important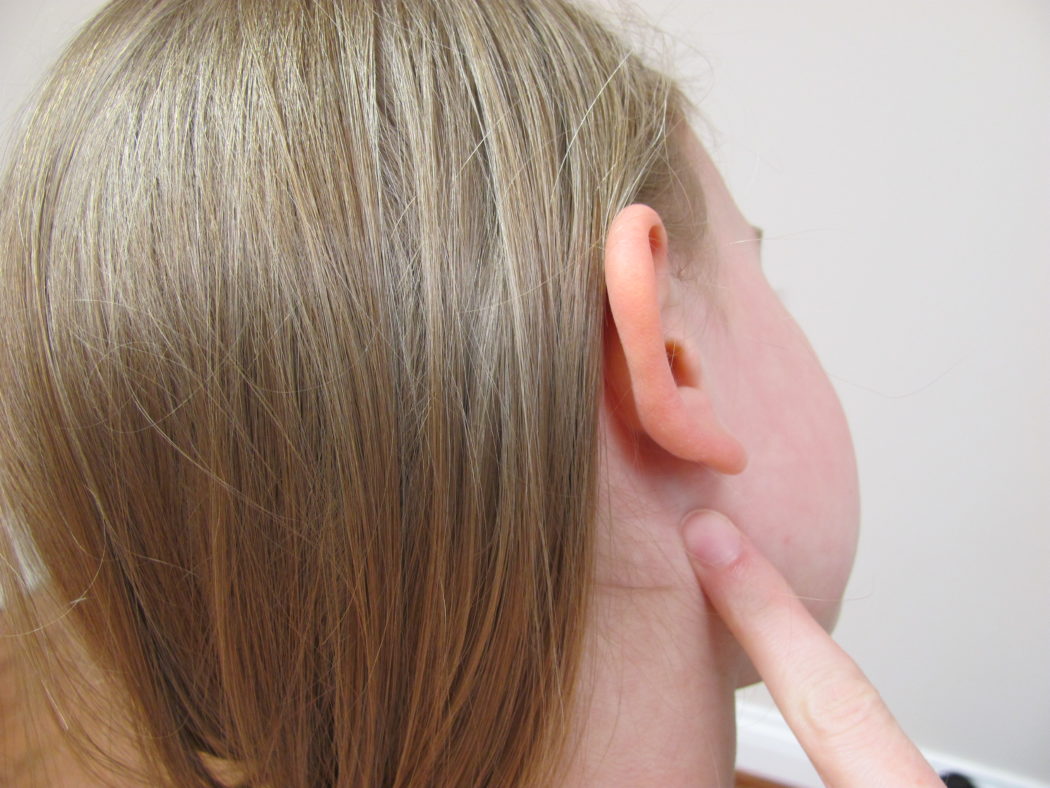 Everyone's skin is unique, and even if you have chosen the best product for your skin condition, the containing ingredients may still cause some irritation, burning sensation, rash or allergy.
To avoid potential skin reactions, we highly recommend performing a patch test before using the product (you can download printable PDF version here)
Last update on 2018-12-18 / Affiliate links / Images from Amazon Product Advertising API
Summary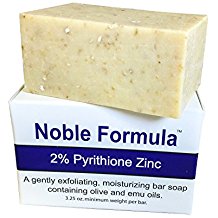 Article Name
Noble Formula 2% Pyrithione Zinc Soap
Description
Noble Formula 2% Pyrithione Zinc (ZnP) Original Bar Soap is designed for people with Lichen Planus, Seborrheic Dermatitis, Psoriasis, Eczema, Dry, and Sensitive skin. It is supposed to relieve itching, redness, flaking, and irritation while removing oil, dirt, and debris.
Author
Publisher Name
Publisher Logo