This Nuvéderm Diamond Microdermabrasion System is a safe and gentle skin exfoliating machine with a maximum suction capacity of 22 in/Hg. The Patented Diamond Safe3D technology used provides salon-quality results for eliminating skin debris, blemishes, superficial scars, wrinkles, and uneven pigmentation. Nuvéderm, the company producer was found by members of the American Academy of Dermatology.
Microderm Glo is a portable, easy to use device, which is safe for all skin types. It is also clinically proven to reduce pore size and as well as the visible signs of aging (fine lines and wrinkles).
Sale

Microderm GLO Diamond Microdermabrasion Machine and Suction Tool - Clinical...
&nbsp
Clinical dermabrasion for smoother skin texture
Reduces pore size and visible signs of aging
Portable, easy-to-use microdermabrasion machine
Uses patented Diamond Safe 3D suction technology
Visible results may be expected even after the first procedure, according to many consumers who tried it.
What are the pros and cons of Nuvéderm Microderm GLO?
Pros
You don't have to spend significant amounts of money for professional sessions and office visits, as you can perform the same microdermabrasion procedures at home
The technology used (Diamond Safe3D) promotes skin regeneration and new cell growth
Increases blood flow and boosts collagen and elastin production (Collagen provides with strength, while elastin, as its name implies, enables your skin to stretch and bounce back; makes it elastic)
The anti-aging effect is obtained by smoothing fine lines, wrinkles, blemishes and sun damage
The product is beautician-recommended
Suitable for all skin types (including sensitive skin)
The deep exfoliating effect invigorates the complexion of the skin
FDA-registered product
The device is safe for regular use (2-3 times per week)
Suitable for both men and women (a comment says the highest level- 3 was designed for men since men tend to have rougher, more dense skin surface)
The company offers a full refund in case you are not satisfied with the results
Cons
Is 

Microderm GLO good?
The device performs a procedure, very similar to the one, performed at the beauty salons. It helps gently exfoliate the dead and dull layers of your skin, stimulating the blood circulation in its' deeper layers, while improving your appearance.
The idea behind this professional microdermabrasion machine is to vacuum off the top layer of the dirt, grease, make-up, particles from the contaminated environment and dead skin cells. The suction power of this device is 22 in/Hg, which is safe and effective for all skin types (use higher settings gradually until you are satisfied with the effect). The charging base is dual voltage 100-240V, so the unit can be used all over the world.
The machine has an auto mode feature (providing directions on which areas and how long to perform the procedure). The timer counts down and beeps when it's time to change the area treated.
What makes Microderm GLO Microdermabrasion System more interesting, compared to other professional devices is that the product is portable (rechargeable) – you can bring it wherever you'd like. The price factor is another positive feature, as the machine costs no more than 2-3 sessions at the beautician office.
Device characteristics
Used For: skin exfoliation, in-depth cleansing
Usage: face, neck, shoulders, back, arms, and legs
Material: Plastic/Metal
Power Source: 1 Lithium-ion battery required. (included)
Warranty Description: 1 year
Microderm GLO comes with:
– Microderm GLO Rechargeable Machine
– Premium Diamond Tip
– Massage / Circulation Tip
– (20) Filter Replacement Pack
– Replacement Gaskets
– Cleaning Brush
– Charging Base
– Quick Plug Charging Adapter
– Portable Carry Pouch
– User Guide
Microderm GLO Effect
This device provides multiple beneficial effects for the skin. Unlike other, less powerful devices, this one offers deep skin exfoliation, eliminating dull, rough patches. The polishing and revitalizing effect can be noticed right after the initial procedure because the dead skin cells and all the pollutants are removed from the skin surface.
The device helps to even the skin tone – you will be able to notice a significant improvement after a couple of sessions (this effect requires more persistence, as sometimes the blemishes and dark spots affect the deeper layers of the skin).
According to the manufacturer, the device will also minimize your pore size. This is a result of very simple logic – when the dirt that clogs the pores is eliminated, they shrink, while there is no risk of potential skin infections.
However, the main purpose of this device is to reduce the appearance of fine lines and wrinkles by reducing their depth. The process of exfoliation eliminates the uppermost layer of the skin. Thus, a more radiant and youthful skin is revealed. Meantime, the process increases blood flow to the epidermis which provokes the collagen and elastin production – these elements provide exceptional benefits for the appearance of the skin.
How to use Microderm Glo?
Face: Begin with your chin and continue in the direction of your jaw and ears with upward movements. Gradually move the appliance upward to cover the cheek area and subsequently the entire face;
Forehead: Start from the center and with soft, side-to-side movements, cover half the forehead. When it is ready, go again from the center towards the other part of the forehead;
Nose: Start from one side by moving the device upside down, then moving to the other side of the nose;
The area above the lips: Begin from the middle of this area (just below your nose) and with gentle movements follow the contour of the face. Then move on to the other side.
Useful Tips
Remember to move the diamond tip on your face gently and gradually so you do not hurt your skin.
Never use the device on the area under and over your eyes.
Do not use the appliance too often to avoid damaging your skin. Follow the instructions in the user manual.
If you experience discomfort, immediately stop the procedure and consult a licensed skin practitioner.
You can use the appliance for the neck area and the décolleté, also the hands using the same movements used for the facial area.
Cleaning and maintenance
Before cleaning, turn off the appliance.
Diamond Head: Remove the diamond tip and  immerse it in warm water for about 5-10 minutes. Then wash it under running water. Dry thoroughly. Do not put it in alcohol or boiling water!
Appliance: Clean using a wet cloth. Do not use soap or alcohol.
Avoid storing and using the appliance in wet or high humidity rooms.
Does Microderm GLO really work?
A beauty device with such positive reviews and product ratings can be rarely seen. People tend to leave very negative comments in case they are not completely satisfied with such purchases but this one has a really impressive reputation among people who bought it.
Here's someone who is satisfied with the results obtained:
This is a great device and the results are immediate. In a week, you will see remarkable results. Follow the directions closely and use higher settings gradually.
Here's the effect on another happy lady:
I 100% recommend this product. This is a must buy and worth the investment. A microdermabrasion, even if bought through Groupon, runs you at least $50. Don't expect instant miracles, but they WILL happen.
A 76-years old lady wanted a device to improve her skin. After trying this one, she decided to leave this review:
First time, trying to be very gentle, I got only a slight-but-noticeable result. Next time I bumped it up, and after a few sessions, things were much nicer – smoother, clearer. I am soooo glad to have this little thingie. If you are wondering whether to buy one, and if your face makes you crazy from time to time, or all the time, give it a try. I mean it. It's great!
Mark, who also tried this device, shares:
I've had plenty of microdermabrasion procedures and I have to say this one is very comparable to those. I've only used it twice and already had compliments on my skin.
U/AsleepMaterial shared on Reddit:
Let's not forget the negative reviews – they are just a few but it would be unfair to neglect them:
According to comment available Online, microdermabrasion is not effective for scar removal:
A mircroderm machine will only remove the dead layer of skin and have you feeling rejuvenated. But I don't see a difference in the appearance of my facial scars
In-depth analysis of Microderm GLO reviews
The report below shows the trustworthiness of Amazon reviews, according to Fakespot computer systems:

How much does Microderm GLO cost?
This product usually costs about $190-210 – this price can be considered acceptable – it is neither cheap nor expensive, compared to the other best microdermabrasion devices. It can be purchased online or from hypermarkets. If you prefer online shopping, we recommend checking for coupons/discounts, as such are often available.
Remember that there is also an option to get a full refund in case you are not happy with your purchase.
Sale

Microderm GLO Diamond Microdermabrasion Machine and Suction Tool - Clinical...
&nbsp
100% clinical dermabrasion
Reduces pore size and visible signs of aging
Portable, easy-to-use microdermabrasion machine
Uses patented diamond safe 3D suction technology
Important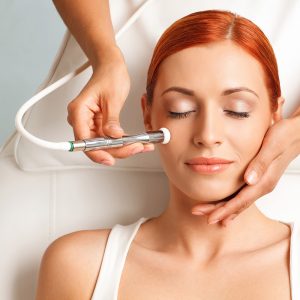 Your skin is unique. It has its'own needs and characteristics and may get irritated if you don't treat it properly. In order to avoid potential skin reactions, such as burning sensation, rash, allergy or increased skin sensitivity, use your beauty device carefully, according to the instructions indicated!
To avoid potential skin reactions, we highly recommend performing a patch test before using your device on a wider area (you can download printable PDF version here)
Last update on 2019-11-14 / Affiliate links / Images from Amazon Product Advertising API
Summary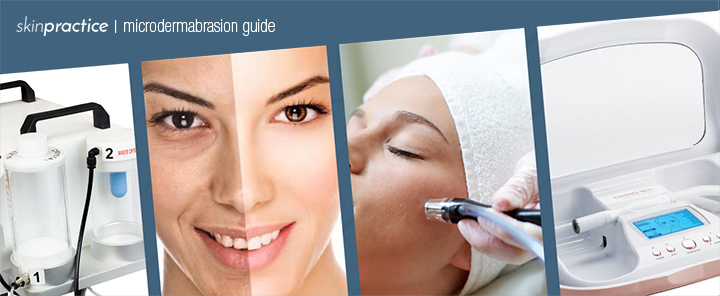 Article Name
Microderm GLO Diamond Microdermabrasion [Effective or not?]
Description
Microderm GLO performs a procedure, very similar to the one, performed at the beauty salons. It helps gently exfoliate the dead and dull layers of your skin, stimulating the blood circulation in the skin cells, while improving your appearance.
Author
Publisher Name
Publisher Logo