Calazime Skin Protectant Paste Cream, used with dry chapped skin from diaper rash, incontinence, dermatitis, psoriasis, burns, bites, or rash; 4-ounce cream
Sale

Medline Remedy Olivamine Clear-aid Skin Protectant, 2.5 Ounce
&nbsp
Nonallergenic; nonsensitizing
Ideal for daily use
Can be used on any type of skin, from reddened to denuded or macerated skin
Medline Remedy Olivamine is a nourishing formula, preventing the skin from becoming rough and cracked. The basic function of the product is dry light exudates from the compromised skin while soothing its surface.
Each Olivamine paste contains 4 Oz. cream, containing Dimethicone 1.5% as an active ingredient.
Dimethicone actually prevents water loss by forming a hydrating barrier on the skin.
It is widely used in cosmetics due to its beneficial properties when applied to the skin.
What are the pros and cons of Medline remedy with Olivamine?
Pros
The price of the product is twice as lower compared to similar formulas
This remedy is both Non-allergenic and non-sensitizing
The consistency of the product is thicker compared to other formulas
It is indicated that the paste protects the skin against moisture, itching and minor irritation
According to customer comments, the product absorbs well into the skin
It contains 20% Zinc Oxide, which is proven to heal healing epidermal wounds, , rashes, infections, and acne
The Medline Remedy is beneficial for face, hands, body, and legs.
Cons
The product leaves a protective light pink covering on the skin
Is Medline Remedy Olivamine good?
Medline Remedy has excellent reviews. The active ingredient in it is Dimethicone 1.5% (It temporarily protects and helps relieve chapped or cracked skin. The ingredient is beneficial for face, hands, body, and legs).
This remedy is great for treating itching and minor irritation on the skin. It is designed as a barrier for moisture and, according to customer reviews, absorbs well into the skin.
All the reviews available are extremely positive, people apply Medline Remedy for treating various conditions and report very positive results.
"This one seems to work well and when put on clean dry skin will serve as a soothing and good barrier."; "It has a pleasant scent and it seems to do a good job moisturizing the skin without being gross and drippy."
As expected, there are customers who find the price of Medline Remedy unacceptably high.
However, considering the fact that this is the product for seborrheic dermatitis treatment with the best performance on the Internet, while its' price is the lowest, comparing to similar products, we believe that this 'downside' should not be taken into account.
Ingredients and their effect on your skin
The active Ingredient, as mentioned above, is Dimethicone 1.5%. This ingredient is used as a moisturizer to treat or prevent dry, rough, scaly, itchy skin and minor skin irritations. Dimethicone may provoke dryness or slight irritation if your skin is extremely sensitive.
The inactive ingredients in the formula include:
Aloe Barbadensis Leaf Juice (has soothing, anti-inflammatory and healing effect of the skin; considered a safe ingredient)
Ascorbic Acid (or vitamin C – has a major role in collagen synthesis)
Ascorbyl Palmitate (has beneficial effect on the skin, considered safe)
Canola Oil (prevents acne, has anti-inflammatory properties, moisturizes the skin)
Cetyl Alcohol (common emulsifier and emollient in cosmetics, which is indicated to provoke allergic reactions in some patients with very sensitive skin)
Cholecalciferol (or vitamin D3, has antioxidant properties; considered safe as a cosmetic ingredient)
Citric Acid (beneficial for the treatment of mild acne, pigmentation, clogged pores, sun tanning, wrinkles, and dark spots; may cause skin irritation)
Citrus Aurantium Dulcis Peel Oil (has cleansing and toning effect on the skin)
Citrus Grandis Peel Oil (has antimicrobial properties; may cause skin irritation if exposed to strong sunlight after application)
Citrus Tangerina Peel Oil (fragrance ingredient; skin-conditioning agent; may provoke skin irritation if exposed to strong sunlight after application)
Diazolidinyl Urea (antimicrobial preservative used in cosmetics)
Glycerin (attracts moisture onto your skin which is why it is considered a humectant)
Glyceryl Stearate SE (emulsifying agent in cosmetics and personal care products; a very mild irritant and can cause allergic reactions)
Glycine (natural emollient and moisturizer; skin-conditioning agent; generally considered safe)
Hydroxytyrosol (has strong antioxidant properties and anti-inflammatory abilities)
L Proline (amino-acid, helping in the production of collagen and cartilage; has regenerating properties)
L Taurine (has antioxidant properties; no side effects due to the application of this ingredient are observed)
Methylparaben (widely used as a preservative; in cosmetics and personal care products; prevents the growth of bacteria and fungus, may provoke skin irritation and allergy)
Methylsulfonylmethane (or MSM – stimulating collagen production)
N Acetyl L Cysteine (has anti-aging properties; may provoke skin irritation and rashes)
Niacinamide (or a derivative of vitamin B3; protects the skin from UV damage and prevents the appearance of age spots, freckles, and hyperpigmentation)
Olea Europaea Fruit Oil (or Olive oil – provides deep moisturizing effect)
PEG 8 (provides penetration enhancing effect; considered safe when applied topically)
PEG 100 Stearate (an emollient, an emulsifier, provides penetration enhancing effect; considered safe when applied topically)
Propylene Glycol (preventing the escape of moisture or water in cosmetic formulas)
Propylparaben (common preservative with anti-fungal and anti-microbial properties; there are safety concerns related to the ingredient)
Pyridoxine HCl (hydrochloride salt of Vitamin B6; is thought to provide anti-bacterial and antioxidant properties when applied topically; may provoke photosensitive dermatitis)
Retinyl Palmitate (gentler, milder form of vitamin A – the ingredient fights acne and improves the overall skin health; fights against wrinkle formation; side effects associated with topical vitamin A are local skin reactions, such as redness, peeling, dryness, itching, and burning)
Stearic Acid (an emulsifier widely used in cosmetics)
Stearyl Alcohol (an emulsifier, used to soothe and soften the skin; may cause mild sensitive reactions)
Tetrasodium EDTA (a chelating agent and a preservative; considered safe when applied topically)
Tocopherol (or Vitamin E – has strong moisturizing and cleansing properties)
Triethanolamine (pH adjuster, surfactant; there are concerns about the toxic effect of the ingredient)
Vanillin (fragrant agent; antioxidant)
Water
Zea Mays Oil (an emulsifying and a skin-conditioning agent)
How to apply Medline Remedy Olivamine?
The product can be applied liberally until the affected area is completely covered.
Stop the application of the product in case your condition worsens. Avoid contact with eyes. In case of contact with eyes, rinse immediately with plenty of water.
Does Medline Remedy Olivamine really work?
Skincare products with such an impressive performance, especially on the Internet, can be rarely seen, 'Miracle lotion', 'A+++', 'Amazing' are the usual ways people refer to this cream.
There are more than a thousand reviews about the product and almost all of them are extremely positive,
There are customers who are very satisfied with this ointment and have actually purchased the product multiple times:
 I've used it for years and will continue to do so.
We've already mentioned the noticeably lower price of the product. Customers are extremely happy to purchase products which are both effective and affordable:
good price and works good; that is a small price to pay

when you need the help;
A mother purchased the product for her daughter's eczema and finds it
 the first product that works almost instantly. Stops the itching and gives the skin time to heal.
Surprisingly, it seems that the product may reduce acne breakouts as well having the fact that there are multiple comments like this one:
Amazing stuff! I use it on my acne prone skin and it dries it out without drying the skin and heals lesions by morning. Awesome stuff, and such a nice citrus scent!
Most customers consider the scent of the cream really pleasant:
 It works and has a pleasant smell
The less than 10% negative reviews are usually related to the non-availability of the product where customers expected to find it.
Multiple comments inform that Medline Remedy Olivamine can be rarely found in pharmacies or local stores:
Good product, hard to fine in local stores
Another customer is not satisfied with the consistency of the product, although the company producer listed it 'a higher viscosity (thickness) than other skin pastes':
it's a bit hard to spread onto the skin after application even though it has a slick feeling that gives the impression that it should be easier to apply
In-depth analysis of the reviews available
In order to provide the most accurate information, we have analyzed the credibility of all the reviews available for this product via Fakespot, an analyzer of fake Amazon reviews. We wanted to find out what real users are saying about it.
The technology we used analyses millions of reviews, checking for suspicious patterns and incentivized reviews.
Below's the result of Medline Remedy Olivamine:

How much does Medline Olivamine Remedy cost?
Depending on where you buy the cream, the price will vary but most Online retailers offer the product for less than $10. Compared to similar products for Seborrheic Dermatitis, Psoriasis, Eczema and Skin Itching treatment, this one is the cheapest available on the Internet.
Most sellers also provide the option to return the product in case you are not satisfied with the results obtained.
Sale

Medline Remedy Olivamine Clear-aid Skin Protectant, 2.5 Ounce
&nbsp
Nonallergenic; nonsensitizing
Ideal for daily use
Can be used on any type of skin, from reddened to denuded or macerated skin
Important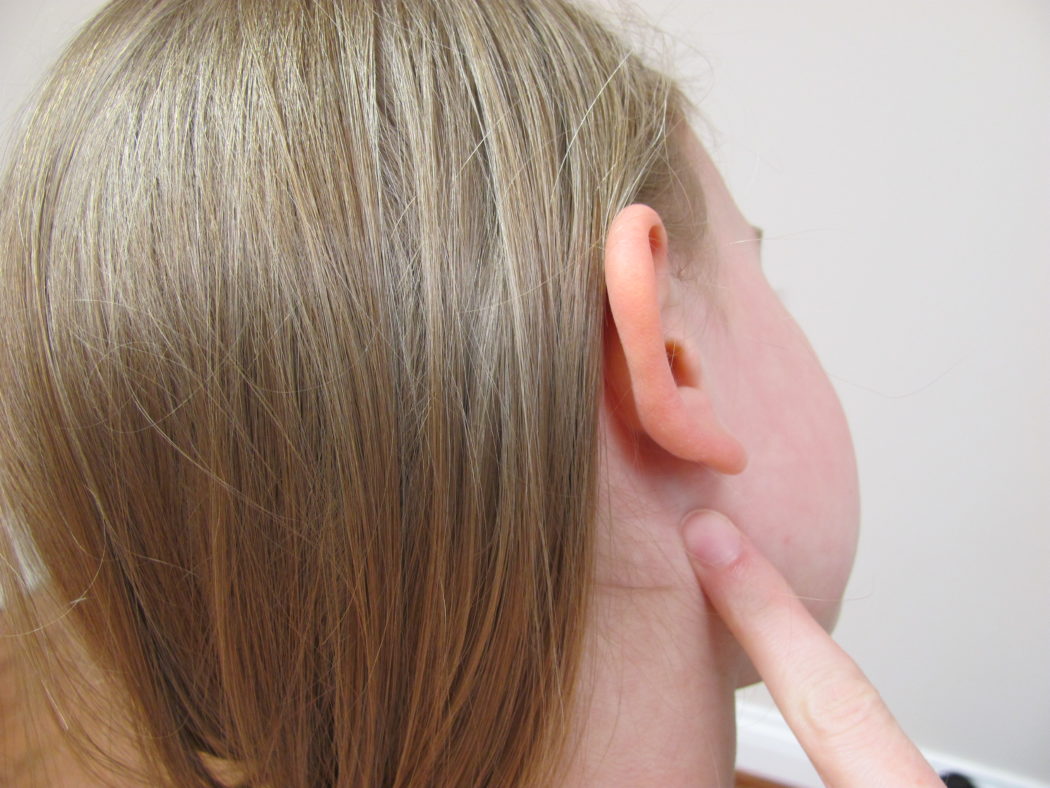 Everyone's skin is unique, and even if you have chosen the best product for your skin condition, the containing ingredients may still cause some irritation, burning sensation, rash or allergy.
To avoid potential skin reactions, we highly recommend performing a patch test before using the product (you can download printable PDF version here)
Last update on 2018-12-18 / Affiliate links / Images from Amazon Product Advertising API
Summary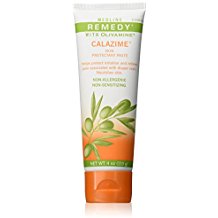 Article Name
Description
Medline Remedy Olivamine is a nourishing formula, preventing the skin from becoming rough and cracked. The basic function of the product is dry light exudates from the compromised skin while soothing its surface.
Author
Publisher Name
Publisher Logo