Hydrates to Help Prevent Stretch Marks – Clinically Shown to Produce Noticeable Improvement in 4 Weeks- Dermatologist Recommended – 5.29 oz
Sale

Mederma Stretch Marks Therapy is one of the most popular products for the treatment of stretch marks on the Internet. But its' popularity does not mean the product is proven effective. That's the reason why we will check every single aspect related to this treatment method.
The formula is specially designed for the treatment of stretch marks; the cream may be used during pregnancy, beginning in the second trimester, and while breastfeeding.
Each tube contains 5.09 oz product (150 ml).
The active ingredient in the product is Dimethicone, an ingredient preventing water loss by forming a hydrating barrier on the skin. It is widely used in cosmetics due to its beneficial properties when applied to the skin.
What are the pros and cons of Mederma Stretch Marks Therapy?
Pros
Noticeable difference may be visible after the first 1-2 months
Mederma Stretch Marks Therapy can be used by both men and women
The product works for both darker and lighter stretch marks
This formula is effective on both newly formed and older stretch marks
According to reviews, a tube lasts 2-4 months if the product is applied daily (depending on the sizes of the skin areas affected)
Cons
The product is not fragrance-free
There are customers considering its' price expensive
Results, like with any other stretch marks removal cream, take time
The number of negative reviews is quite demotivating
Is Mederma Stretch Marks Therapy good?
The formula contains Hyaluronic Acid and Cepalin – ingredients that help skin tightening and reduce inflammation.
Almost all of the consumers claim that it has a positive effect on their skin, there are several comments informing that Mederma Stretch Marks Therapy works even on scars that are years old.
The containing ingredients in the formula are safe for pregnant or nursing women.
Ingredients and their effects on your skin
The active ingredient in this formula, 
Dimethicone – 2 %, has coating properties, which makes it suitable for people with
sensitive skin
, as it may provoke irritations.
Dimethicone is actually a silicone based polymer used as a skin protectant; it prevents water loss by forming a hydrating barrier on the skin.
The inactive ingredients in Mederma Stretch Marks Therapy include:
Water
Allium Cepae Bulb Extract  (Onion – proven to promote the healing of stretch marks and scars; generally therapeutic for the skin)
Cetearyl Alcohol (common emollient, thickener; considered safe ingredient; FDA approved)
C12-15 Alkyl Benzoate (common emollient and thickening agent; has antimicrobial properties)
Dicaprylyl Carbonate (categorized as a "dry emollient"; considered generally safe)
Glycerin (attracts moisture onto your skin which is why it is considered a humectant)
Pentylene Glycol (a humectant; recent studies reveal that it may provoke contact dermatitis)
Cyclomethicone (a humectant, solvent, conditioning agent; forms protective barrier on the skin; has anti-aging properties; considered safe as cosmetic ingredient; there are various concerns regarding the harmful effects it may have on the environment)
Arachidyl Alcohol (surfactants – cleansing agent; considered generally safe)
Alcohol (common emulsifier and emollient in cosmetics, which is indicated to provoke allergic reactions in some patients with very sensitive skin)
Behenyl Alcohol (a humectant; may cause irritation to sensitive skin)
Arachidyl Glucoside (emulsifying agent; determined safe for use in cosmetics)
Ethoxydiglycol (solvent; there are increasing number of concerns about the toxic effect of the ingredient)
Cetearyl Glucoside (an emulsifying agent; helps the skin to retain moisture)
Tocopheryl Acetate (form of Vitamin E, a natural skin-conditioning agent, and antioxidant)
Fragrance (Parfum- may provoke various reactions, including allergies)
Sodium Hyaluronate (helps replace the hyaluronic acid lost)
Hydroxyethyl Acrylate/Sodium Acryloyldimethyl Taurate Copolymer (a gelling agent; emulsifier; no adverse side effects or warnings are associated with this ingredient)
Hydroxyethylcellulose (a plant-derived amino acid used as a preservative and emulsifier; considered a safe ingredient)
Disodium EDTA (a chelating agent, used to sequester and decrease the reactivity of metal ions that may be present in a product; there are studies that demonstrate it is toxic)
Centella Asiatica Leaf Extract (or Gotu Kola; proven to improve the treatment of small wounds, hypertrophic wounds as well as burns, psoriasis, and scleroderma; increases the collagen production)
Hydrolyzed Collagen (an anti-aging ingredient; protects the cells from oxidative stress; has firming properties)
Hydrolyzed Soy Protein (has moisturizing and skin-conditioning properties)
Sodium Hydroxide (may cause severe burns with deep ulcerations)
Iron Oxides (coloring agents; proven to be non-toxic, non-bleeding and moisture resistant)
How to apply Mederma Stretch Marks Therapy?
The product should be gently massaged in the areas affected until it gets fully absorbed by the skin. According to the product directions, it should be applied twice a day – in the morning and before bedtime. Noticeable improvement can be expected after about 4 weeks of daily application.
As like with any other product for the treatment of stretch marks, scars, and burns, Mederma Stretch Marks Therapy should never be applied to open wounds or unhealed or fragile skin.
Does Mederma Stretch Marks Cream work?
The Online performance of the product is not impressive. In fact, most customers are not satisfied with the results obtained. Here's what they share about this Mederma Therapy:
A mother of twins saw no improvement after a 6 months treatment with this cream:
I have stretch marks from having my twins 6 months ago. I used this religiously but they aren't any better at all.
There are customers complaining about negative skin reactions due to the application of the product:
I broke out in hives on my stomach after using this; made me break out in a rash.
Several customers complain about the smell of the product:
 I can't even use the product. Who wants to smell like a bad floral candle?; Can't stand the smell.
After reporting the most disturbing comments among the negative ones, we can now check the positive reviews written about Mederma Stretch Marks Therapy as well:
Here's a customer who used the product after a weight gain and was satisfied with the results:
 as long as I remembered to apply it every day, it did give good results. I didn't find the smell to bothersome like others.
Another customer, who experienced positive results after the treatment with Mederma Therapy shares that results may take longer than most people expec:
I had some really angry looking dark red/purple colored stretch marks on my stomach after my first pregnancy. After using this daily and going through two bottles, I'm glad to say my stretch marks faded to a barely noticeable silver.
There are several comments reporting about visible improvement within a  very short period of time:
I've had this product for a week and I'm already seeing my purple stretch marks lighten!;

I had a baby in September and now in February they are almost gone and not noticeable at all!;

I can say that after only a few weeks of using it my skin is definitely smoother! There used to be craters from the old stretch marks and there aren't anymore!
Here's another extremely positive review on Reddit (written by u/p3bbs), which you might find helpful:
PSA: Mederma stretch mark cream is worth the money. from BabyBumps
In-depth analysis of the reviews available
In order to provide the most accurate information, we have analyzed the credibility of all the reviews available for this product via Fakespot, an analyzer of fake Amazon reviews. We wanted to find out what real users are saying about it.
The technology we used analyses millions of reviews, checking for suspicious patterns and incentivized reviews.
Below's the result of Mederma Stretch Marks Therapy:

How much does Mederma Stretch Marks Therapy cost?
According to multiple reviews on the Internet, the price of this cream is higher than the customer expectations. However, comparing to similar formulas aiming to treat and reduce the sizes of stretch marks, this one seems to be neither cheap nor expensive.
Sale

Mederma Stretch Marks Therapy alternatives
There is no such product, which will provide a 100% effect in your battle with stretch marks, remember that. What we are trying to do is to provide very thorough information about the most popular formulas (best-selling) available on the market.
This does not necessarily mean that they are the most effective ones; they are just "the most wanted" ones (usually because of the high marketing budget spent).
So, if you don't like a particular feature about this product – just leave it. There are various options you may consider more suitable for your purposes:
Important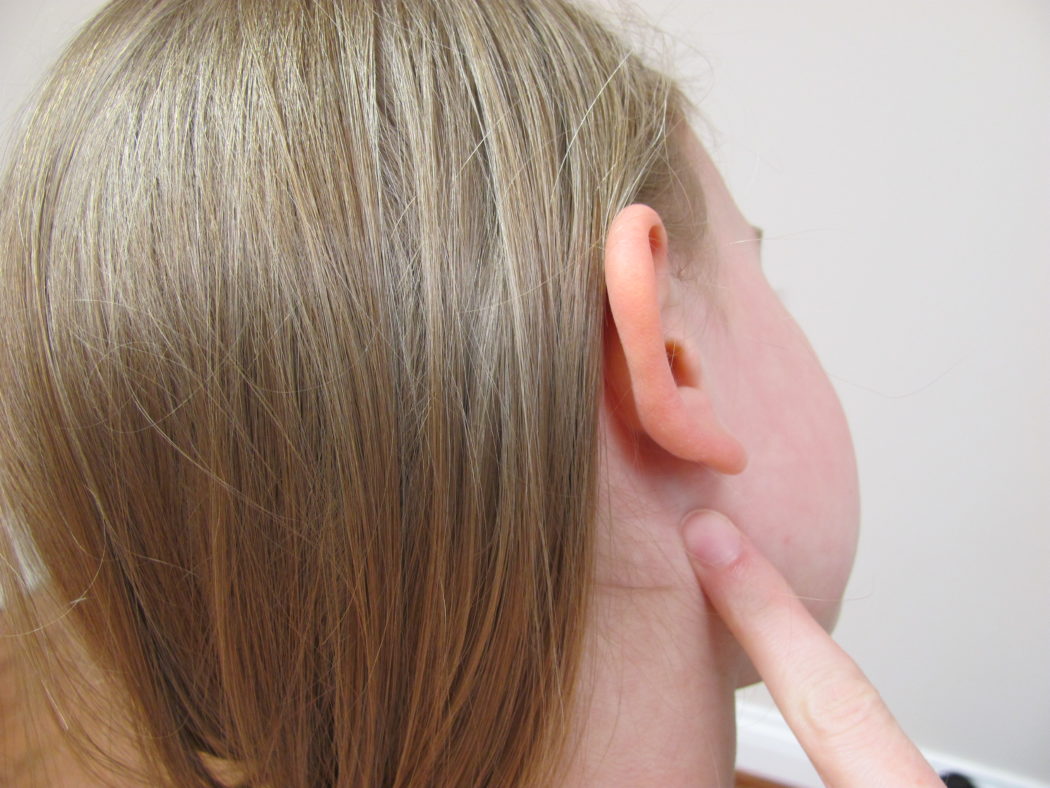 Everyone's skin is unique, and even if you have chosen the best product for your skin condition, the containing ingredients may still cause some irritation, burning sensation, rash or allergy.
To avoid potential skin reactions, we highly recommend performing a patch test before using the product (you can download printable PDF version here)
Last update on 2018-06-27 / Affiliate links / Images from Amazon Product Advertising API