This Kendal Professional Diamond Microdermabrasion Machine performs a non-serious skin resurfacing procedure for the reduction of scars, blemishes, wrinkles and uneven pigmentation of the skin. People using the device are said to obtain the same results as a procedure, performed at the beauty salons, where a single microdermabrasion session usually costs about $50-100.
You can choose between fine, medium, and coarse tips, depending on the fix area and the purpose of use.
Is Kendal the best at-homemicrodermabrasion machine?
The main difference between the common home microdermabrasion devices and this particular Kendal diamond microdermabrasion machine is the power of suction it provides (30 inHg). It is much more powerful and the results can be noticed immediately, even after a single procedure.


KENDAL Professional Diamond Microdermabrasion Machine HB-SF01
&nbsp
Sterile, diamond head resurfacing procedure
Professional-grade microdermabrasion machine for deep exfoliation
Dermatologically designed and tested
Certified product
What are the pros and cons of Kendal Microdermabrasion?
Pros
Kendal diamond microdermabrasion machine is  designed to refine, rejuvenate and smoothen the skin surface
It is recommended for aestheticians, beauticians, or other clinical professionals. Lots of beauty salons use this exact device for skin resurfacing procedures
This professional Kendal microdermabrasion uses sterile diamond heads to eliminate the dirt, grease, make-up, particles from the contaminated environment and dead skin cells
The vacuum option extracts blackheads and whiteheads
Areas, closer to the eyes and mouth can be safely and accurately treated
It is suitable for the face, neck, shoulders, back, arms, and legs
The Kendal machine can be easily cleaned (a lady suggests using a toothbrush and rubbing alcohol)
You can use your favorite products with the machine
According to reviewers, the Kendal device with the diamond tip will remove fine lines by exfoliating the skin around the wrinkles, making them appear to be lighter
Additional supplies can be purchased Online but people using the device say the machine comes with a very large supply for long-term use
Cons
The price factor is a problem, according to multiple comments
Hardly portable – Kendal's size is L16.9xW12.2xH16.3 inches; weights about 8 pounds
Is Kendal Microdermabrasion good?
This Kendal microdermabrasion product has an excellent reputation among people. Both licensed professionals (including beauticians and aestheticians) and ordinary people trying to improve their appearance can benefit from this device.
The machine can be used once a week (or less frequently) and the improvement in the texture of the skin can be noticed immediately. A single session takes about 5-10 minutes.
Most of those who tried it, claim the Kendal device has good quality (there are multiple comments saying that the machine can be used for years). It comes with:
Two dermabrasion stainless steel handles. 9 diamond tips which include different sizes and are of fine, medium, and coarse tips

360 cotton FILTERS (6 bags x 60 filters per bag; 240 small and 120 large ones)
Air hose
2 oil filters
Kendal Device characteristics
Used For: skin exfoliation, in-depth cleansing
Usage: face, neck, shoulders, back, arms, and legs
Material: Plastic/Metal
Power Source: electric
Voltage: 110V-120V/60Hz
Power: 45W
Fuse: 2A
Warranty Description: 1-year warranty (this covers the machine itself, power adaptor, and all major components)
Product Warning: no warning applicable
The product comes with two dermabrasion stainless steel handles (which should never need to be replaced as the tips are diamond), 360 pack of cotton filters (should be changed after every microdermabrasion session), an air hose, 2 oil filters.
Kendal Microdermabrasion DEVICE effect
Unlike other microdermabrasion systems, providing the option to perform resurfacing procedures at home, this one is designed to replace the professional salon fix. This is due to the power it uses for the exfoliation and the suction (vacuuming). According to an aesthetician, who uses the machine on her clients, for people with sensitive skin type, suction past 15 is not recommended.
This is a multifunctional device, aiming to reduce the age spots, even the skin tone, reduce acne and mild scarring, and improve the overall skin skincare. Microdermabrasion sessions are proven to increase blood flow and thus promote skin healing. Acne consumers can also extract blackheads and whiteheads with the help of this device. Note that the use of microdermabrasion is not recommended in case of severe acne breakout, as it may spread the infection,
Microdermabrasion procedures are proven to have a positive effect on uneven skin texture, age spots, brown spots, and fine lines.
Does Kendal Microdermabrasion really work?
As previously mentioned, a significant number of people liked this product after trying it. Additionally, multiple aestheticians and beauticians claim that this Kendal device provides impressive results for clients with different skin types and characteristics, which is even more promising:
Here's someone who uses the machine for 1 month now:
I am an Esthetician and I have been using this machine for a month. My clients love it!
Another beauty practitioner even uses it on herself:
This is just like a professional Microderm machine. I'm an aesthetician and just wanted something to use on myself. This is really AWESOME!!
Here's the comment of a woman who does not need to apply make-up anymore (after a couple procedures with her Kendal microdermabrasion machine):
Everything about this machine is amazing. I have a smooth, clear, skincarey skin. I hardly ever wear any face makeup anymore( maybe 1-2x a month). My skin looks THAT good .
Another one, who was hesitant before buying the Kendal machine, says:
This machine appears to be very solidly built with professional looking attachments that can be used for a wide variety of skin fixes. At first I was afraid that a machine offered to sale for the public might lack the power of a machine used in a professional setting but I now know that it offers more power than I would ever need and in fact the user must be careful to not overdue the procedures with either too much suction or diamond tips that might be too abrasive.
Another promising review, written by a woman who had a bad experience with similar products says:
About a year ago, I purchased another brand of microdermabrasion machine. The plastic cracked on the wand, and it lost its suction. I decided to go for a better quality machine, and this Kendal is amazing! There are different size tools, made of stainless steel. I can only turn the suction halfway up! For the price of two visits to a med spa, you can have a machine that would easily be at home there!
Here's someone who left a positive review and took a picture of the residue after a Kendal microdermabrasion session:
So far I love it.
Unfortunately, there are a few negative comments as well. So, we believe you should not neglect them:
There are several comments, written by people who received a used item:
I think the machine was bought by someone else because diamond tips were used. So disappointed and will return it back asap;

Device had been used. There were dirty filters inside the machine.
A comment informs about someone, who received a manual for a different product:
just received machine today. It arrived quickly and was packaged well. The manual supplied was not the manual for this machine.
In-depth analysis of Kendal microdermabrasion reviews
The report below shows the trustworthiness of Amazon reviews, according to Fakespot computer systems:

How much does Kendal Microdermabrasion Machine cost?
This Kendal device is not cheap for sure but there are machines that are not professional for twice as much. You can find it online or at hypermarkets. Compared to other good microdermabrasion systems, this one has an average price. There is also the 'ask for refund' option in case you are not satisfied with your results.
And one last thing: it is important to consider the price of a single salon procedure, compared to this machine you can use for as long as you like.

KENDAL Professional Diamond Microdermabrasion Machine HB-SF01
&nbsp
It provides a Non-Surgical skin resurfacing procedure by using sterile diamond heads to peel and rub...
This procedure removes skin debris, scars, blemishes, wrinkles and uneven pigmentation of the skin.
Includes TWO DERMABRASION STAINLESS STEEL HANDLES. 9 PC DIAMOND TIPS which include different sizes...
Important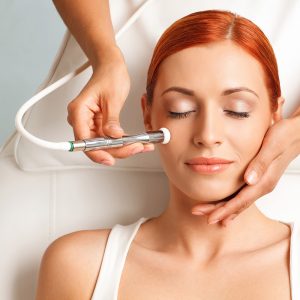 Your skin is unique. It has its'own needs and characteristics and may get irritated if you don't treat it properly. In order to avoid potential skin reactions, such as burning sensation, rash, allergy or increased skin sensitivity, use your beauty device carefully, according to the instructions indicated!
To avoid potential skin reactions, we highly recommend performing a patch test before using your device on a wider area (you can download printable PDF version here)
Last update on 2019-11-04 / Affiliate links / Images from Amazon Product Advertising API
Summary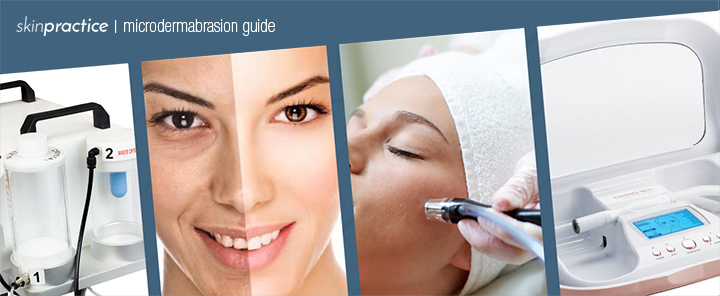 Article Name
Kendal Professional Diamond Microdermabrasion [Reviewed by Experts]
Description
The machine can be used once a week (or less frequently) and the improvement in the texture of the skin can be noticed immediately. A single session takes about 5-10 minutes.
Author
Publisher Name
Publisher Logo