TreeActiv Acne Eliminating Face Cream is said to fight acne by unblocking the sebaceous glands, tightening the pores, locking in the natural skin moisture, and controlling the oil production. The active ingredient in this cream is Tea Tree Essential Oil, which has proven antiseptic and anti-inflammatory properties, helping to eliminate Acne Vulgaris.
Each TreeActiv formula contains 2 Fl.oz. (60 ml) face cream for the treatment of Acne, Blackheads, Whiteheads, Cystic Acne, Inflammation, Redness, Blemishes, Rosacea. You should scoop a small amount of cream into clean hands and massage a small amount of it into your face and neck, paying close attention to the affected areas.
Sale

TreeActiv Acne Eliminating Face Cream, Tea Tree Natural Extra Strength Fast...
&nbsp
Creamy and light, this anti acne face cream uses only the best most potent natural anti-acne...
Grapeseed Essential Oil is an effective moisturizer that balances surface oils, evens water...
Jojoba Oil is a natural emollient (softens & moisturizes skin) that has a similar chemical structure...
Here are the pros and cons of TreeActiv Cream
Pros
The containing ingredients have proven anti-acne properties
The combination does not contain Benzoyl Peroxide, which is the active ingredient in most anti-acne products
According to customer comments, the formula has great moisturizing properties, is light and does not leave residue on the skin
CUstomers claim that a little goes quite a long way
Cons
The product is not fragrance-free but yet most customers like the scent:
Liked smell and texture;

I like the initial results of smoother hydrated skin and smelling fresh
TreeActiv Acne Cream costs a bit more comparing to similar products for acne treatment
The natural content of the product makes is less effective comparing to chemical-based formulas
Is 

TreeActiv

Cream 

good?
After checking the ingredients list (Peppermint Water, Aloe Oil, Tea Tree Essential Oil etc.), you may be expecting mostly positive comments as well as high rating. The truth is that the product actually has an average rating but the comments say that is a very effective product if you want to get rid of your acne flare-ups:
"I've been using this for a couple weeks now and it has definitely made a huge difference. I've always had consistent acne that would especially flare up right before my period. Now I only have one mild pimple on my face and it's fading away too!"
The product can be applied as a daily moisturizer and used under makeup. The comments inform that it absorbs well into the skin, not leaving it greasy. What you should expect is a tingling sensation right after the application (this is due to the tea tree oil, containing in the product).
There is a considerably small number of negative comments, which usually suggest the application of similar products.
Ingredients and their effects on your skin
As mentioned above, the active ingredient in TreeActiv Acne Cream is Tea Tree oil, a strong antibacterial and antifungal compound that is known to reduce inflammation that can lead to swelling of the skin and is effective in the treatment of moderate to severe acne.
Tea Tree Oil may also provoke side effects such as skin irritations, burning sensation, skin drying, eczema, fluid build-up, itching, rash, redness, scaling, warmth. All of these usually resolve by themselves when skin gets used to the product. However, if the discomfort does not stop, you should reduce the application use.
The inactive ingredients include:
Distilled Water (water that is free of toxins, pollutants, and microbes is used in the formulation of cosmetics and personal care products)
Peppermint Water (natural essential oil obtained from the peppermint plant)
Aloe Oil (this oil provides brilliant health benefits for the skin, just like the aloe vera gel)
Pink Grapefruit Oil (helps in the treatment of oily skin and acne, may provoke skin irritation)
Spearmint Oil (has antibacterial, anti-inflammatory and anti-fungal attributes, spearmint essential oil can be used to treat a variety of skin conditions, may provoke skin irritation)
Grapeseed Oil (has antioxidant properties, provides a high amount of linoleic acid, which has been thought to reduce clogged pores)
Vitamin E (has strong moisturizing and cleansing properties)
Peppermint (has antiseptic and antimicrobial properties, may provoke irritation)
Lemongrass (an effective cleanser for all skin types; has antiseptic and astringent properties)
Jojoba (it closely resembles sebum, has strong moisturizing properties)
Emulsifying Wax (a cosmetic emulsifying ingredient, which some eczema/psoriasis patients consider irritating)
Stearic Acid (an emulsifier widely used in cosmetics)
Liquid Germal Plus (a cosmetic preservative combining Diazolidinyl Urea (an antimicrobial preservative used in cosmetics) and Iodopropynyl Butylcarbamate (a white or slightly off-white crystalline powder that contains iodine. It is used in a wide variety of cosmetics) solubilized in Propylene Glycol (preventing the escape of moisture or water in cosmetic formulas))
Is TreeActiv Cream good?
The Online reputation of this product is relatively good. There are extremely positive reviews about the effect of this cream in the treatment of acne.
A 38-years old severe acne sufferer claims to have impressive improvement after starting to use the product
Another satisfied customer shares her experience with TreeActiv Acne Cream:
It works very quickly, after only three days of use my skin feels smoother, less bumpy and more hydrated.
Another customer shares that the likes the fragrance of the product and also likes the fact that the ingredients in the formula are 'pronounceable' which can be rarely seen nowadays
A customer with oily skin, prone to acne considers the product perfect for such condition:
This product is amazing for oily skin. I find I don't have to oil blot my face throughout the day anymore.
As usual, there are also customers who are not satisfied with the effects obtained, as the skin can respond differently to this treatment as with any other product. Here's what the negative reviews say:
Several customers report about severe acne breakouts after the application of this product:
 I have seen no change in my acne, in fact, this is the worst I've seen it since I was a teenager. I've had more white heads and cystic acne pop up in places I normally NEVER get acne, and my face constantly feels oily.
There are those, who experienced skin dryness or irritation due to the application of TreeActiv Acne Cream
In-depth analysis of TreeActiv Cream reviews
The report below shows the trustworthiness of Amazon reviews, according to Fakespot computer systems:

How much does TreeActiv Cream cost?
Comparing to other anti-acne products, the price of this one is very similar. But compared to other tea tree-based products, it can be considered a bit higher. This is probably due to the natural ingredients containing in the formula – something, which can be rarely seen in cosmetic products today. The good news is that the company producer offers a refund for all the customers who are not satisfied with their purchase.
Sale

TreeActiv Acne Eliminating Face Cream, Tea Tree Natural Extra Strength Fast...
&nbsp
Creamy and light, this anti acne face cream uses only the best most potent natural anti-acne...
Grapeseed Essential Oil is an effective moisturizer that balances surface oils, evens water...
Jojoba Oil is a natural emollient (softens & moisturizes skin) that has a similar chemical structure...
Important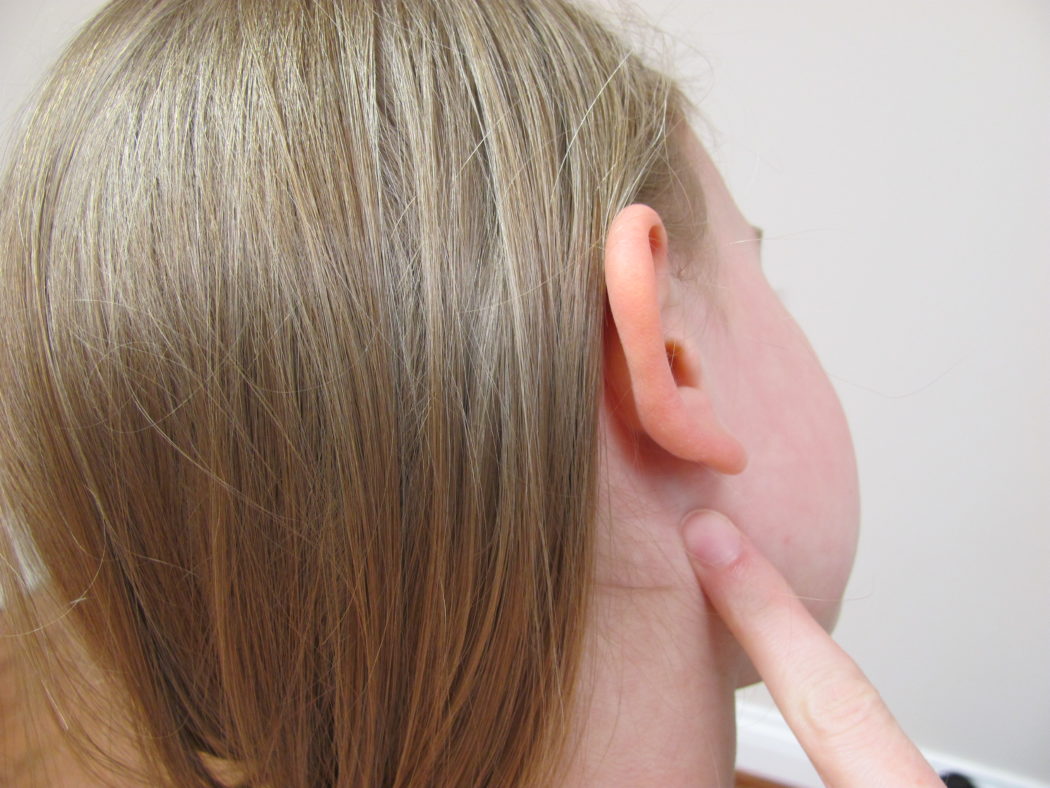 Everyone's skin is unique, and even if you have chosen the best product for your skin condition, the containing ingredients may still cause some irritation, burning sensation, rash or allergy.
To avoid potential skin reactions, we highly recommend performing a patch test before using the product (you can download printable PDF version here)
Last update on 2019-09-26 / Affiliate links / Images from Amazon Product Advertising API