Emuaid© is a natural alternative to corticosteroid treatments available for various skin conditions: Lichen Planus, Seborrheic Dermatitis, Eczema, Psoriasis etc. The product is supposed to immediately soothe irritation, dramatically reduce inflammation, and heal damaged and resistant skin conditions.
The product contains 2 Fl.Oz. or 59 ml 100% natural ointment, based on Emu Oil, which is proven to have the following effect on the skin:
Soothing and reducing inflammation associated with lichen planus, acne, dermatitis
eczema, psoriasis and cracked skin
Moisturizing dry, scaly or cracked skin
Healing of scars from burns and calming of the skin after sunburn

Emuaid- Natural Pain Relief, Argentum Metallicum , Anti-Inflammatory...
&nbsp
100% Natural
No Chemicals
No Lanolin
What are the pros and cons of Emuaid Ointment?
Pros
The product does not require a prescription
The natural ingredients available in the formula will not cause negative skin reactions
There is a 30-day money back guarantee if the product does not provide the results expected
The creamy substance is easy to be applied on the scalp area
The company producer claim that results can be seen within the first 48 hours after the application of the ointment
Cons
The price of the product is higher compared to similar products
Is Emuaid Ointment good?
This product has a lot of reviews on the Web and, what is more important, they are mostly positive. The ointment is a bit pricey but most of the patients inform that they had a positive effect after the application of the cream.
However, there are people who have experienced a reverse effect from treating their skin problems with this particular product:
" Unfortunately it seems to make my daughter's very sensitive skin more red and itchy."
Ingredients and their effects on your skin
The Active Ingredient in this formula is: 10x, 20x, 30x HPUS Argentum Metallicum (Colloidal Silver). This ingredient has strong antibacterial properties. The strong healing effect it provides helps in the treatment of wounds, burns, lichen planus, psoriasis, eczema, seborrheic dermatitis.
Other Ingredients in the formula include:
Allantoin  (anti-irritant with healing properties; may cause skin irritations, including redness, burning and stinging sensation)
Bacillus Ferment (a mild enzymatic exfoliant; smoothes the skin surface)
Ceramide 3 (plays an important role by creating a barrier which reduces infection and helps to retain the skin's moisture)
Emu Oil (absorbs quickly into the skin; reduces the appearance of sun spots or aging)
Euphorbia Cerifera (Candelilla – natural emollient; protects the skin) Wax
Glyceryl Behenate (an emollient, skin-conditioning agent, emulsifying agent; FDA approved)
Hydrogenated Castor Oil (a common emulsifier, surfactant, and fragrance ingredient; considered safe if applied topically)
Lysine HCI (an antioxidant and skin-conditioning agent; considered safe)
Melaleuca Alternifolia (Tea Tree- has strong antibacterial and antifungal properties known to reduce inflammation; may provoke side effects such as skin irritations, burning sensation, skin drying, eczema, fluid build-up, itching, rash, redness, scaling, warmth) Leaf Oil
Olea Europaea Fruit Oil (or Olive oil – provides deep moisturizing effect)
Phytosphingosine (has anti-bacterial and anti-inflammatory properties; generally considered safe)
Silver Citrate (promotes skin regeneration; there are health concerns about the use of this ingredient)
Squalane (fights free radicals; has strong anti-aging properties; considered safe as cosmetic ingredients)
Tocopheryl Acetate (form of Vitamin E, a natural skin-conditioning agent; antioxidant)
Tribehenin (a lubricant and humectant; skin-conditioning agent; considered non-toxic)
Vegetable Oil (has anti-wrinkle and moisturizing properties)
How to apply Emuaid Ointment?
It is highly recommended to start by applying a very thin layer of Emuaid© to the affected area 3-4 times per day.
In order to obtain the best results, please remember to reapply Emuaid© to the affected area regularly.
If a skin reaction occurs, reduce the application to once a day or every other day.
Does Emuaid Ointment really work?
There are both extremely positive and extremely negative reviews regarding Emuaid© available Online. This tendency is very common when it comes to a product containing all natural ingredients. However, some of the positive comments seem really promising:
A lichen planus sufferer found the product very beneficial and even claims that he is now able to control his condition:
It resolved all symptoms of lichen planus and immediately stopped the spreading. I hope it works for you.
There are several patients who experienced severe itching symptoms due to various skin conditions, and most of them found a relief after they started applying the ointment:
Stops the skin from itching, which is the main purpose of this purchase.
There's someone who believes that Emuaid© Ointment works better than prescribed medicine treatments:
Worked way better than the steroid ointment i was using!
Good news is that the effect of the product can be observed quickly, according to what comments say:
I had used it for a couple of areas of skin inflammation and it worked immediately. Relief within the first application.
But let's not forget about the other side of the coin. There are reviews, which we believe you should take into account before buying this ointment:
Here's another Lichen Planus patient who did not find the product effective:
I purchased this for my mom, who has Lichen Planus, and it was unfortunately not the miracle cream we were hoping for. It was somewhat soothing, but didn't alleviate her symptoms.
Most of the negative reviews have included the price aspect as well:
Kinda of pricey though.; It did help soothe various minor skin issues within the family, but I'm not paying fifty bucks for it!
In-depth analysis of Emuaid Ointment reviews available
The report below shows the trustworthiness of Amazon reviews, according to Fakespot computer systems:

How much does Emuaid Ointment cost?
The product seems to be more expensive, compared to similar products. This may be due to the fact that it contains all-natural ingredients, therefore it is not supposed to worsen the condition. Also, there are comments informing that there is indeed a refund if you are not satisfied with your results:
Product didn't work, but after I complained they came through with a refund.
The original product cannot be found at local drugstores. It is only available Online.

Emuaid- Natural Pain Relief, Argentum Metallicum , Anti-Inflammatory...
&nbsp
100% Natural
No Chemicals
No Lanolin
Important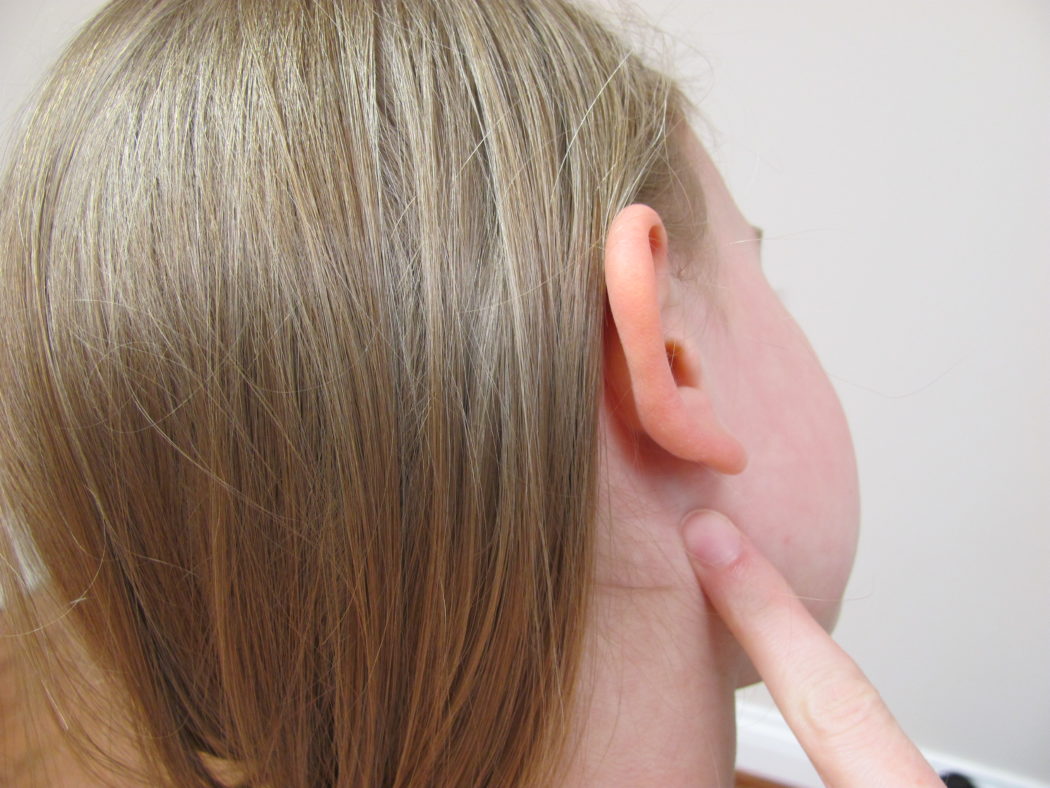 Everyone's skin is unique, and even if you have chosen the best product for your skin condition, the containing ingredients may still cause some irritation, burning sensation, rash or allergy.
To avoid potential skin reactions, we highly recommend performing a patch test before using the product (you can download printable PDF version here)
Last update on 2019-10-24 / Affiliate links / Images from Amazon Product Advertising API
Summary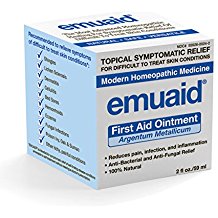 Article Name
Description
Emuaid is a natural alternative to corticosteroid treatments available for various skin conditions: Lichen Planus, Seborrheic Dermatitis, Eczema, Psoriasis etc.
Author
Publisher Name
Publisher Logo