Ultra-Hydrating, 16 Ounce
Sale

Cetaphil Daily Advance Ultra Hydrating Lotion For Dry, Sensitive Skin,...
&nbsp
Instantly replenishes, hydrates and protects dry, sensitive skin for 24 hours, leaving it soft and...
Formulated with a unique combination of five key moisturizing ingredients, this luxurious lotion is...
Clinically proven to hydrate and moisturize for a full day
Cetaphil is another popular designed to manage sensitive, excessively dry skin. Cetaphil products are commonly sold at grocery stores and pharmacies throughout the world. The products are recommended by dermatologists, pediatricians, and other healthcare professionals.
Cetaphil Daily Advance Lotion is designed to intensely hydrate the sensitive skin without causing skin irritation. The formula is fragrance-free and suitable for all over body use.
The product contains Dimethiconol, a strong emollient, forming a protective barrier on the skin.
Each bottle contains 16 oz lotion (473 ml).
What are the pros and cons of Cetaphil Daily Advance Lotion?
Pros
The product has clinically proven 24 hours effect, which means that a single application a day is perfectly enough
The lotion can be applied all over the body (including the facial area)
The price of the product is very affordable
According to customer comments, a little goes a long way
This lotion does not leave a greasy residue on the skin
Cons
The product does not provide sun protection
Not paraben-free
Is Cetaphil Daily Advance Lotion good?
This product has an impressive number of reviews on the Internet, what is more than 80% of them are extremely positive. This is a remarkably popular product for skin calming. The most important you need to know about this formula is the fragrance-free and clinically proven to last 24 hours from a single application. The containing ingredients do not irritate the skin.
Another plus is that Cetaphil products are designed to soothe, replenish, and protect sensitive skin, prone to any sort of irritations.  The comments inform that this daily lotion can be also applied to the facial area (be careful to not get it in your eyes):
"This Cetaphil is a great all-around lotion that I don't hesitate to put on my face if my fancy-shmancy face lotion isn't nearby, and that's saying a lot, as my face is very sensitive. This lotion is light enough that I don't feel like I've slathered on too much, and it makes my skin feel and look soft."
Bad reviews about the product inform about oily residue some clients experience on their skin after application.
Ingredients and their effects on your skin
Cetaphil Daily Advance Lotion contains the following ingredients:
Water
Glycerin (attracts moisture onto your skin which is why it is considered a humectant)
Hydrogenated Polyisobutene (an emollient and moisturizer, preventing water loss; FDA approved)
Cetearyl Alcohol (common emollient, thickener; considered safe ingredient; FDA approved)
Macadamia Integrifolia Seed Oil (Macadamia Nut Oil – the ingredient resembles human sebum; has protective, moisturizing and healing effect on the skin)
Butyrospermum Parkii (Shea Butter – provides softening and moisturizing effect)
Acrylates/C10-30 Alkyl Acrylate Crosspolymer (synthetic ingredient used to enhance the texture of skincare and haircare products)
Sodium Polyacrylate (a thickening agent; skin emollient; FDA approved ingredient)
Phenoxyethanol (common cosmetic preservative,  linked to reactions ranging from eczema outbreaks to severe, life-threatening allergic reactions)
Tocopheryl Acetate  (a form of Vitamin E, a natural skin-conditioning agent, and antioxidant)
Ceteareth-20 (an emollient and emulsifier; there are safety concerns regarding the toxicity of the ingredient)
Stearoxytrimethylsilane (a skin-conditioning agent; emollient; this ingredient is usually derived from animals; may provoke irritation when applied topically)
Stearyl Alcohol (an emulsifier, used to soothe and soften the skin; may cause mild sensitive reactions)
Benzyl Alcohol (a solvent and a preservative; may provoke contact allergy)
Farnesol (fragrant ingredient; associated with allergies and contact dermatitis)
Sodium PCA (naturally occurring humectant found in human skin; commonly used in cosmetic products)
Panthenol (or Vitamin B5 – has beneficial effect to moisturize, soothe, heal and regenerate the skin)
Cyclopentasiloxane (skin-conditioning agent; considered safe in cosmetic formulas; may have harmful effects on the environment)
Dimethiconol (a skin-conditioning agent and emollient; the ingredient is proven to form a protective barrier on the skin; considered as safe to use in personal care products)
Citric Acid (beneficial for the treatment of various conditions causing infections; may cause skin irritation)
Sodium Hydroxide (may cause severe burns and deep ulcerations)
How to apply Cetaphil Daily Advance Lotion?
The directions suggest applying the product liberally as needed. We recommend using the product twice daily (in the morning and before bedtime for optimal results).
Does Cetaphil Daily Advance Lotion really work?
After looking through all the reviews available on the Internet, we can affirm that this lotion has an impressive reputation among customers. The performance of the product (both rating and comments) are very promising.
A customer who uses the lotion so she can provide hydration to her skin shares:
 I've been using this daily for years now, mostly as a facial moisturizer and it's fantastic!
Another customer purchases this product for her children and is very satisfied with the results:
They have extremely sensitive skin and this lotion really helps to keep their skin moisturized, without doing any harm to their skin.
Several people with sensitive skin claim to have experienced positive effect after a consecutive application of the lotion:
The best lotion I've found for my extremely sensitive skin.;

I have oily/ dry skin, much more flakes, but upon applying this, the dry flakes, and redness have gone.;

I have sensitive skin and this lotion doesn't make my skin red like some of the others. It is not greasy and only takes one pump to cover your face and will hydrate your skin all day long.
However, the negative reviews should not be neglected.
There are customers who experienced negative skin reactions due to the application of this lotion:
 It made my skin break out in a rash and it took forever to get my skin to look half way decent again.;

Not sure what's up with this batch or formulation but I had an absolutely horrible allergic reaction. My face broke out in a bright red, burning rash.
Other negative comments warn that the product leaves residue on the skin:
Left my hands greasy, absorbs poorly.;

The label says "non-greasy", but this was the greasiest lotion I have ever used.
In-depth analysis of the reviews available
In order to provide the most accurate information, we have analyzed the credibility of all the reviews available for this product via Fakespot, an analyzer of fake Amazon reviews. We wanted to find out what real users are saying about it.
The technology we used analyses millions of reviews, checking for suspicious patterns and incentivized reviews.
Below's the result of Cetaphil Daily Advanced Lotion:

How much does Cetaphil Daily Advance Lotion cost?
The price of this lotion can be considered affordable, as this is a product designed for sensitive, extra dry skin management. Compared to similar products, this one is neither expensive nor cheaper. Cetaphil products are very popular and can be found at grocery stores, pharmacies, and Online (the price will vary depending on where you buy it). According to customer reviews, the product costs less when purchased on the Internet.
Conclusion
After reviewing all the positive and negative aspects regarding Cetaphil Daily Advance Lotion and comparing the product to similar formulas for sensitive skin hydration, we would recommend AVEENO Active Naturals Skin Relief. The ingredients in AVEENO lotion are less irritating, the reviews available seem more encouraging and the price of the product is even more affordable.
Sale

Cetaphil Daily Advance Ultra Hydrating Lotion For Dry, Sensitive Skin,...
&nbsp
Instantly replenishes, hydrates and protects dry, sensitive skin for 24 hours, leaving it soft and...
Formulated with a unique combination of five key moisturizing ingredients, this luxurious lotion is...
Clinically proven to hydrate and moisturize for a full day
Important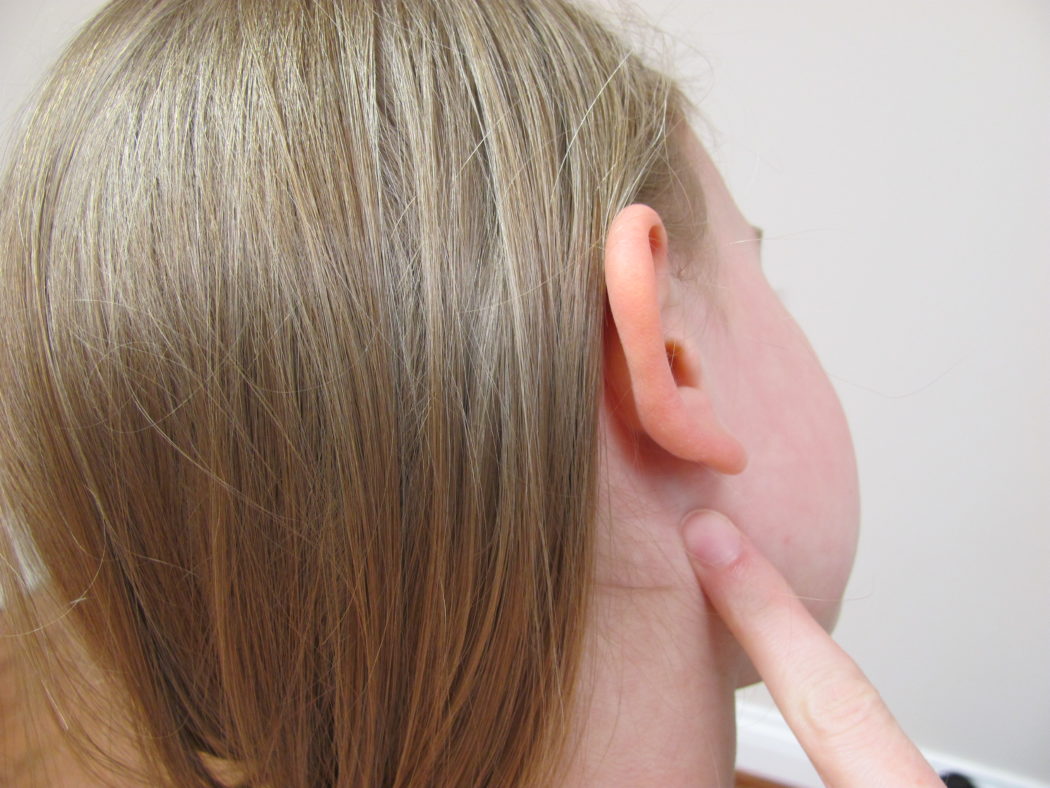 Everyone's skin is unique, and even if you have chosen the best product for your skin condition, the containing ingredients may still cause some irritation, burning sensation, rash or allergy.
To avoid potential skin reactions, we highly recommend performing a patch test before using the product (you can download printable PDF version here)
Last update on 2018-08-13 / Affiliate links / Images from Amazon Product Advertising API