Ingrown hairs are more likely to appear after hair removal. They can be itchy, painful and quite uncomfortable, especially if your skin is very sensitive and prone to irritations.
The list of products below represents treatment methods for coping with the problem and even prevent further ingrown hairs from developing.
Tend Skin
Razor Burn And Ingrown Hair Kit
Sale

Tend Skin Razor Burn and Ingrown Hair Kit-Tend skin 4ounce + Roll on 2.5...
&nbsp
Reduces the appearance of any resulting redness from waxing within minutes
Used after facials to reduces appearance of formation after skin extraction procedures
Read more on tendskin's official Facebook page
According to hundreds of reviews available on the Internet regarding Tend Skin Razor Burn and Ingrown Hair Kit, it seems that it has helped lots of people. Most of the customers claim that these products have helped them a lot and there's a dramatic reduction of the number of their ingrown hairs, some of them inform that after a couple of weeks the problem completely disappeared. Here's a citation about the negative sides of this anti-ingrown hair treatment:
"So, while yes, it does smell like rubbing alcohol, and it can burn a bit after a fresh shave–oh, and let's not forget about the barely-movable roller ball–I can safely say that I'll be buying this stuff from here on out. It's a little on the pricey side, but thinking back to all the hundreds of dollars I've spent on various other products and razors and whatnot, the cost of the solution isn't overly excessive.

Buy it, use it, stick with it, and finally, acknowledge Tend Skin for a job well done!!!"
Princereigns Ingrown Hair and Razor Bump Serum
For Daily Use After Shaving and Waxing, Helps Razor Burn, Ingrown Hairs and Acne, Safe for Sensitive Skin, Natural and Organic, 2 Oz.

Princereigns Ingrown Hair and Razor Bump Gel
&nbsp
The only organic ingrown hair solution used in the removal of ingrown hair and razor bumps.
It removes any present ingrown hairs that you may have from any area
The Only Ingrown hair serum which softens and straightens the hairs which prevents future hairs from...
Princereigns serum ingrown hair serum has a great reputation among those who tried it. What makes this formula different, compared to similar products is the all natural ingredients it contains, which will guarantee you no further irritation. This serum aims to soften and straighten the hairs, thus preventing their ingrowing.
The formula has a lightening effect on the skin – it will reduce the appearance of black spots, redness and other blemishes on the skin surface. Keep in mind that the product should be left on the skin after the application so that the ingredients can penetrate deeply into it.
This formula is suitable for people with sensitive skin type, it is sulfate, paraben, and alcohol-free. According to the manufacturer, visible results may be observed in 1-2 days.
The lavender, sage, and chamomile, available in this product are proven to have soothing, softening and healing effect on the skin cells; lavender reduces the irritation and redness, chamomile is calming and soothing, sage keeps the skin healthy. Princereigns serum also contains Glycerin, which is a powerful moisturizing agent.
According to customers, this product does have a very positive effect on the skin.
A woman, complaining of dark, infected ingrown hair around the bikini area found this formula very beneficial. She has been using the serum only for 3 days and the ingrown hairs started coming out, while the dark mark started to fade.
Another comment says the serum works great when applied after waxing –  it successfully treats the ingrowns that may become pretty painful. The consecutive application of Princereigns serum will make the ingrown hairs decrease in size and eliminate the painful sensation.
---
Shea
Moisture Tea Tree 
After Shave & bump preventer herbal elixir 4 fl oz
Sale

Shea Moisture Tea Tree After Shave & bump preventer herbal elixir 4 fl oz
&nbsp
Prevent and Heal
Organic Coconut Oil, unrefined African Sheaf Butter, Vitamins A and E, Jojoba Oil, Olive Oil, Willow...
Provide instant relief and moisture while protecting open pores from bacteria
This is another alcohol-based formula for ingrown hair treatment, so you should consider carefully whether to buy or not:
 "The first ingredient used to be witch hazel, but now it is listed as alcohol denat."
However, 70% of all the customers ranked it 5 stars, some of them claim that they can see improvement and reduction of the bumps after shaving. The specific Shea Butter smell is another aspect that some of the customers like while others – don't. However, this ingredient is scientifically proven to have a positive effect on the skin:
"Shea butter consists of triterpene cinnamates and acetates and these were found to have an anti-inflammatory activity which can help in the reduction of edema associated with eczema."[2]
Of course, you should check what shea butter smells like before you order the product in order to make sure that you won't be unpleasantly surprised by the smell.
PFB Vanish + Chromabright
93 grams
Sale

PFB Vanish Razor Bump Stopper Skin Care Treatment with Chromabright Dark...
&nbsp
RAZOR BURN TREATMENT FOR MEN AND WOMEN - Premium formula works with your daily routine. Use after...
ANTI-AGING|DARK SPOT CORRECTOR - Original solution fortified with Chromabright, balances and evens...
ROLL ON APPLICATION - Improved design, formulated for quick action with a roll on applicator,...
This is one of the first products that appear while browsing through the search results. Almost all the comments inform that the product does a very good job to prevent ingrown hairs and irritation. But there's also a risky side, according to many of the comments available:
"works very well for prevention and removing marks, but be careful! I used a body brush to get the dead skin off and wasn't thinking, so I rolled on more of this product that same day and it burned like crazy! Skin is sensitive after using it a few times because new skin is exposed."
---
Whish 
Post-Wax & Shave Serum for Ingrown Hair (35 ml)

Whish Flawless Post Wax & Shave Serum for Ingrown Hair (35 ml)
&nbsp
UnAssigned
Health and Beauty
There are lots of conflicting reviewer comments on the Web about this particular product. Of course, on the company' web page there are positive comments only, but if you check some online stores, you will see that its' rank is not the highest possible.
People often comment that they are not satisfied with its' price but on the other hand, they also inform that, unlike other alcohol-based products they did not experience any kind of skin irritation. Nevertheless, there are lots of comments (about half of them) saying that there was no visible improvement and the serum should be applied more often if the condition is more complicated:
"But it needs to be reapplied often depending on how bad the irritation is."
Kerah Lane
Organic Razor Bump & Ingrown Hair Formula 8 Oz

Kerah Lane Razor Bump & Ingrown Hair Natural Formula 8 Oz for Women & Men:...
&nbsp
TACKLE INGROWN HAIRS QUICKLY & EASILY: Simply apply our unique formula to those ingrown hairs and...
PERFECT FOR SENSITIVE SKIN: Unlike other serums that sting and burn after shaving and have a bad...
CALMS YOUR SKIN AFTER SHAVING OR WAXING: Whether you naturally wax, pluck, shave, thread, use...
The simple fact that this formula does not contain alcohol makes lots of people like it better than other products. Reviews are mostly positive and claim that this product reduces both irritations and ingrown hairs that appear after shaving. Comments also inform that this product slows hair growth. Of course, there are also people for whom this product hasn't met their expectations. The other significant complaint is about its' application:
"I  don't like that it can only be applied in shower because it needs to be rinsed off…"
This product can be applied whether you wax, pluck, shave, thread, use tweezers, epilator, laser or electrolysis. This formula is developed to soothe & calm the pain or burn at the site of hair removal.
Reviews are quite positive; most of them informed that the ingredients containing in the product help soften the skin (e.g. Aloe Barbadensis, the basic ingredient in the formula, is soothing and can reduce skin inflammations [1]). The other ingredients are also natural and organic and the product is specially formulated for sensitive skin areas (including the bikini area).
---
Ingrown Hair Serum
Dump the Bumps (1.7 oz)

Ingrown Hair Serum (Dump the Bumps) (1.7 oz)
&nbsp
Comes as pictured, with no seal or box.
This is another anti-ingrown hair serum that is very popular among customers, mostly based on its' price which is very affordable compared to similar products.
According to some of the reviews, it has a nice smell and the effect is visible after the 2nd week of usage.
Unfortunately, there are also very negative comments informing that the serum does not provide with the results expected, actually does not have any effect on the skin, so you should consider that before making a purchase provoked by the affordable price of the product.
---
Anthony 
Ingrown Hair Treatment, 3 fl. oz.
Sale

Anthony Ingrown Hair Treatment, 3 fl. oz.
&nbsp
This is not one of the cheapest products on the market but a high percentage of all the comments available on the Internet claim that it is a really effective one. The product is specially designed for men, most of whom inform that their ingrown hairs have noticeably diminished.
A number of comments about the product are really impressive, comparing to other brands. There are just a few bad comments claiming that the product does not work or makes the skin very dry.
---
Important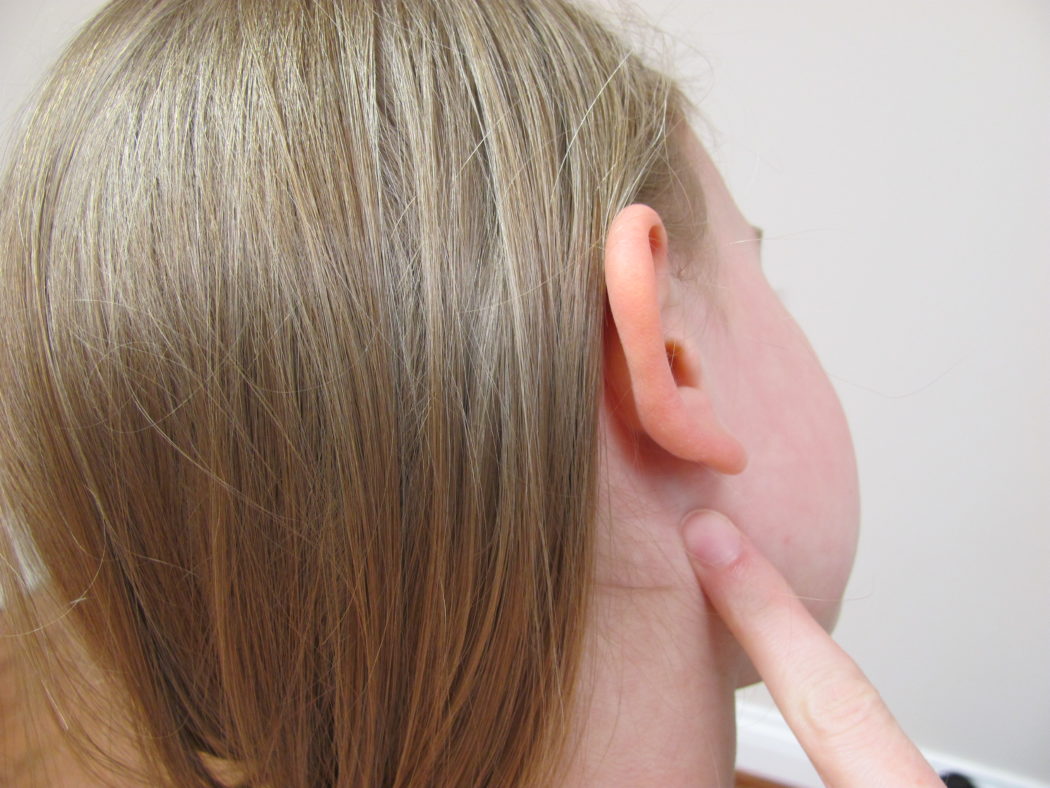 Everyone's skin is unique, and even if you have chosen the best product for your skin condition, the containing ingredients may still cause some irritation, burning sensation, rash or allergy.
To avoid potential skin reactions, we highly recommend performing a patch test before using the product (you can download printable PDF version here)
Last update on 2019-03-18 / Affiliate links / Images from Amazon Product Advertising API
Summary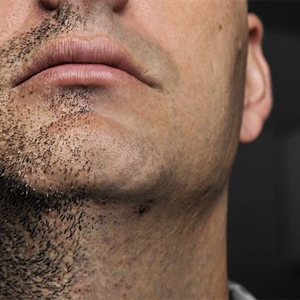 Article Name
Best products for ingrown hair treatment
Description
Ingrown hairs are more likely to appear after hair removal. They can be itchy, painful and quite uncomfortable, especially if your skin is very sensitive and prone to irritations.
Author
Publisher Name
Publisher Logo