Fungal nail diseases or onychomycosis affect about 2 – 5% of the population worldwide.
The distribution of onychomycosis depends to a large extent on climatic and social conditions, age, sex, occupation, concomitant diseases and other factors. Fungal diseases of the nails require immediate treatment and prevention.
The list below will show you the best-selling over the counter products for the treatment of fungal infections of the nails  (pros and cons included) based on customer reviews and ratings.
Fungus Stop
Effective against 99.9% of nail fungus.Anti fungal Nail Solution. Toenails & Fingernails Solution. 0.33 oz – 10 ml .
This is one of the best-selling antifungal products on the Internet. The product rating is average but it has an impressive number of customer reviews. The solution contains natural ingredients only (Organic Extra Virgin Olive Oil, Organic Almond Oil, Organic Essential Tea Tree Oil, Organic Calendula Oil, Organic Avocado Oil). The product should be applied once daily; the optimal effect should be expected after 4 weeks of application.
When applying the product, it is best for the toenails to be free of anything that might hinder the medication from reaching the fungus (e.g. nail polish).
Many customers claim to have obtained significant results:
"I see that the healthy nail is growing in slowly AND reattaching to my toe"; "I have been using this faithfully 2x a day for two months now. And I plan to use it until the toe fungus is gone. I "see" the good nail starting to grow out"
Unfortunately, the results vary from person to person, therefore a lot of people did not see any effect of the treatment:
"I have used this for over a month now and it has not helped at all"
What is more, there are customers informing that they had very disturbing experience due to the product:
"Unfortunately this product burned my toes."
So, even if you would like to try Fungus stop, I highly recommend to apply it on a very small area first (in order to check whether it causes irritation to the affected area).
---
Toenail Fungus Treatment
Natural 2-Step Topical Anti-Fungal Solution with Pure Essential Oils – Removes Yellow from Infected Finger & Toe Nails
More than 80 % of all customers are extremely satisfied with this product. The main ingredients are a mixture of essential oils (Oregano Oil, Lemon Oil Lavender Oil, Olive Oil, Almond Oil, Sunflower Oil, Tea Tree Oil, Sesame Oil, Jojoba Oil) but it also contains Keto-conazole 1% (a very strong antifungal agent) and Acetic Acid (which can help treat fungal nail infections by penetrating the nail, making it more acidic and hostile to fungal growth).
There are comments informing that the visible effect can be noticed really fast:
"I noticed a difference within days, not weeks."; "I have been using it for 2 months now and my fungus is totally cleared up."
The negative aspect of the product is related to it' application – first, you need to drop 1 ml of the solution into a warm foot bath, soak your feet for at least 5 minutes, then apply a thin layer of the topical solution to the infected nail, using the built-in applicator brush, and allow it to dry.
The procedure is quite simple but it still requires to perform it at your home.
---
Kerasal Fungal Nail Renewal Treatment 10ml
Restores the healthy appearance of nails discolored or damaged by nail fungus or psoriasis
Sale

Kerasal Fungal Nail Renewal Treatment 10ml, Restores the healthy appearance...
&nbsp
CLINICALLY PROVEN KERASAL FUNGAL NAIL RENEWAL IMPROVES NAIL APPEARANCE IN JUST 1 WEEK! Kerasal helps...
IMPROVES NAIL APPEARANCE IN OVER 90% OF FUNGAL NAIL SUFFERERS (when used as directed).
REDUCES DISCOLORATION, NORMALIZES THICKNESS AND REHYDRATES BRITTLE, DAMAGED NAILS CAUSED BY NAIL...
This one provides improved appearance for discolored or damaged toe nails or finger nails by directly penetrating the nail for visible results starting in just 1 week, according to the description provided.
However, one of the reviews available informs that "Kerasal is not a fungus cure, this a nail restorer."
You should also note, that the solution should not be applied on nail polish, as it won't have any effect. There are loads of customers claiming that the treatment successfully restored their nail plates and got them rid of the fungal infection.
The containing ingredients include humectants (increase moisture), lactic acid and sodium hydroxide (which immediately form sodium lactate).
---
ZANE HELLAS Wild Pure
Greek Essential Oil of Oregano 86 Percent Minimum Carvacrol, 129 mg Carvacrol Per Serving, 1 fl oz, 30 ml
ZANE HELLAS has an excellent performance on the Internet. More than 90% of all customers report that they had very successful results due to this product. It contains 100% pure essential oil of oregano, which is also alcohol-free and undiluted. Oregano oil is a potent anti-fungal and has a unique ability to kill both bacteria and fungi.
Consumers use the product to heal various conditions, including fungal infections. What is more, all the reviews available inform about 100% success:
"The ONLY thing that took my toenail fungus away. Tried everything. It took me about 4 months to almost completely have normal looking toenails."; "Excellent addition to my anti-fungal diet/ regimen.";" I've been using the oregano oil for a couple of months now and really like how my toes look. They look much better and the fungus is growing out of them. Healthy nails are already growing out of my toes."
I suppose that the number of negative reviews can be neglected, since the considerable number of the positive ones.
---
Fungi Nail Brand Toe and Foot Pen
Anti-Fungal Solution, 0.101 Fluid Ounce
Sale

Fungi-Nail Pen Applicator Anti-Fungal Solution 0.101 FL. OZ. Kills Fungus...
&nbsp
KILLS FUNGUS that can lead to Athlete's Foot and Nail Fungus.
CLINICALLY PROVEN ingredient -- undecylenic acid 25% --is approved by the FDA to kill fungus.
CONVENIENT pen brush applicator delivers targeted penetrating solution right where you need it....
The active ingredients in this product include Undecylenic Acid, Isopropyl Palmitate. Both ingredients have very strong anti fungal activity. According to customers, the formula works well and doesn't leak, which is quite important since it is highly recommended that the substance is applied on the affected area as long as possible. The product should be applied over the toenail and over the nail bed.
There are loads of positive comments about Fungi Nail, yet its' rating is below the average:
"After using two other nail products, this is the first one to show any affect on Nail Fungus. I will be re-ordering."; "Finally something that's showing improvement quickly."
The disturbing part is that there is a considerable number of negative comments claiming that the formula is not effective at all; there are many customers who saw no improvement in their condition:
"At first it seemed like this was working but after 2 months of using twice a day it didn't seem to be working anymore. The pen/brush part was nice but it didn't control how much cames out at all. It was like using a dropper! Not very impressed."
---
Important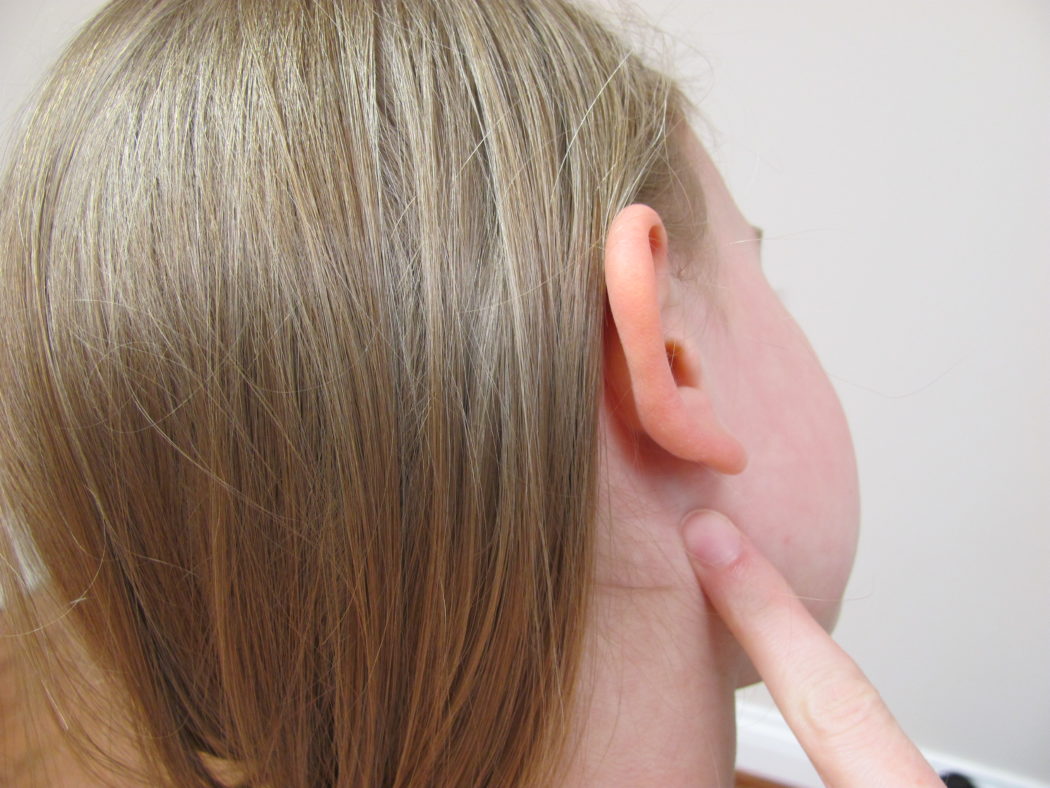 Everyone's skin is unique, and even if you have chosen the best product for your skin condition, the containing ingredients may still cause some irritation, burning sensation, rash or allergy.
To avoid potential skin reactions, we highly recommend performing a patch test before using the product (you can download printable PDF version here)
Last update on 2018-10-09 / Affiliate links / Images from Amazon Product Advertising API