I have been using this Zinc shampoo for only 2 months and even after the very first use, my dandruff was gone! I have not had to "check" my shoulders once since I started using this product.The exact mechanisms of seborrheic dermatitis development are not fully understood. There are several factors, known to be closely related to the skin condition and they need to be constantly controlled in order to keep the symptoms at bay.
It is extremely important to maintain an appropriate hygiene regime, avoid alcohol consumption, take enough vitamins and trace elements (eg selenium).
In adult patients, it is recommended to use shampoos with pronounced anti-inflammatory and effusive activity, which also affect the fungus Malassezia – usually, they contain tar, zirconium pyrithione, sulfide, ciclopirox olamine, ketoconazole, climbazole, etc. active ingredients. They control dandruff, flaking, scaling, and itching. Such ingredients include:
Keep dandruff away with a medicated shampoo
The best shampoo for seborrheic dermatitis treatment is the one that has two main characteristics: prevents hair loss and eliminates dandruff.
Below, you can find several shampoos for seborrheic dermatitis sufferers. We have chosen these particular products among many others, because they contain proven ingredients, providing a positive effect on the scalp while preventing future flare-ups.
When looking for a medicated shampoo, it is highly recommended to choose a formula, specially developed for seborrheic dermatitis management, as normal shampoos won't stop the spreading of the fungus.
Most medicated shampoos for seborrheic dermatitis suggest leaving the formula on the scalp/hair for a specific length of time to allow the ingredients to work.
Best Seller






Editor's Choice


Key ingredients
Tea Tree Oil, Herbal Extracts
Best Seller






Key ingredients
Tea Tree Oil, Herbal Extracts
Editor's Choice


Nizoral
Sale

Nizoral A-D Anti-Dandruff Shampoo, 7 Fl. Oz
&nbsp
7-fl. oz bottle of Nizoral A-D Anti-Dandruff Shampoo containing ketoconazole 1% to relieve flaking,...
This powerful dandruff control shampoo is made with ketoconazole 1%, an effective ingredient that is...
Salon-tested, this dandruff treatment shampoo is specially formulated to be gentle and is safe...
If you are a seborrheic dermatitis sufferer, you have probably heard of Nizoral – one of the most popular anti-dandruff shampoos, available on the market. Nizoral controls the flaking, scaling, and itching, associated with seborrhoea.
This shampoo can be used only 2 times a week, unlike other seborrheic dermatitis shampoos that need to be used on a daily basis.
This thick seborrheic dermatitis shampoo creates a rich lather that rinses clean and leaves your hair smelling fresh.
Note that you shouldn't use the shampoo if you have open wounds or active inflammations on your scalp!
According to seborrheic dermatitis patients, the first results can be observed after the second use.
Below you can see the story of a patient with severe dandruff:
Nizoral cleared up most of the dandruff/fungus in only 2 months. I washed my hair every 3-4 days and by week 3-4, I'm about 50% flake free… by 2 months I'm 99% flake free.
Another seborrheic dermatitis sufferer believes she managed to eliminate the acne bumps on the scalp and forehead thanks to Nizoral shampoo. As you can see, her hair looks thick and bump-free. Here's how he uses the shampoo:
I usually apply a layer on (don't scrub!) and let it dry for about 10-15 minutes and then gently scrub it off using warm water.
Here you can see the improvement of a patient, suffering severe flaking:
 I used it 4-5 times (over a month) and it cleared my scalp almost completely.
What does Nizoral shampoo do?
Nizoral destroys the fungus, causing dandruff.  Ketoconazole, the active ingredient in Nizoral shampoo, binds to the natural protein of the hair so it keeps working for a longer period of time.
Ketoconazole is a strong antifungal medication, available in a variety of formulations for topical administration, such as creams and shampoos.
Why does Nizoral help with hair loss?
The active ingredient, ketoconazole, helps reduce scalp microflora and consequently may alleviate follicular inflammation that contributes to alopecia.
How long should I use Nizoral shampoo?
Nizoral shampoo contains 1% ketoconazole. If used twice a week, you can use it for up to 8 weeks or as directed by a dermatologist.
Can you use Nizoral shampoo on color treated hair?
Nizoral can be safely used on color-treated, chemically processed, and gray hair.
---
Phat Shampoo & Conditioner

Sulfate Free Shampoo and Conditioner Set for Seborrheic Dermatitis Relief -...
&nbsp
NO MORE FLARE UPS! Prevent flare ups before they begin by getting to the ROOT of the problem.
BEST SEBORRHEIC DERMATITIS and SEBORRHEIC KERATOSIS SCALP RELIEF - Organic and natural ingredients...
pH BALANCED - By maintaining your natural pH balance, you are helping restore your natural hair and...
PHat company created their seborrheic dermatitis shampoo and conditioner set using Manuka Honey, Aloe Vera, and Coconut Oil to control dandruff with all natural ingredients. The combination of organic and natural ingredients won't provoke negative skin reactions which makes both products suitable for everyday use.
Both formulas contain no harmful chemicals and are pH-balanced, which means they won't irritate the skin of the scalp, even if it is very sensitive. All Phat products are designed with pH 5.5 which is exactly the same as your skin's.
Unlike other seborrheic dermatitis shampoos and conditioners, these aim to restore the natural moisture and oil levels of the scalp, which is an effective way to stop the flaking and discomfort.
Since both products contain no sulfates, this seborrheic dermatitis shampoo and conditioner do not lather as much as regular shampoos would. The products are also fregrance-free, which is an additional guarantee for you that they won't provoke further seborrhoea flare-ups, not will they worsen your condition.
A seborrheic dermatitis patient shares that the shampoo and conditioner combo works better that dermatologist and prescription products and cost much less:
After about 5 washes, my scalp itched less and I had less flakes. I'm continuing to use this shamp and cond combo for every wash and it seems to be getting better and better.
---
Puriya Sulfate Free Anti Dandruff Shampoo

Puriya Sulfate Free Anti Dandruff Shampoo with Tea Tree Oil. 16 oz....
&nbsp
EFFECTIVELY STOPS SCALP ITCHING AND FLAKING. The best proprietary herbal blend of Tea Tree Oil,...
DEEPLY HYDRATES SCALP AND HAIR. This recovery clarifying treatment adds moisture and nutrients to...
COMPLETELY AND GENTLY REMOVES RESIDUE & BUILD-UP. Scalp Therapy Shampoo gently and completely...
Puriya recently created their proprietary herbal blend of Tea Tree Oil, Arnica, Sage, and Rosemary in the form of anti-dandruff shampoo. The potent formula is getting more and more attention from patients, suffering dry, scaly scalp.
According to seborrheic dermatitis sufferers, the first improvements may be noticed after a couple of applications. The shampoo can be used daily for more severe conditions, many say it won't irritate or dry out the scalp area. On the contrary, the shampoo helps moisturize the skin, while improving your scalp blood circulation.
Puriya manufacturers claim that after continued use it may even reduce hair loss. Unfortunately, we did not find patients reviews who confirmed this.
The most important about this Puriya shampoo is that it is free of sulfate, paraben, sodium chloride and fragrance, which are usually available in similar formulas. Some of these ingredients may even worsen the symptoms of seborrheic dermatitis.
Puriya Anti-dandruff shampoo is pH balanced, which will additionally help relieve the itching and discomfort.
The overall performance of Puriya seborrheic dermatitis shampoo is quite promising – almost 70% of all patient ranked it an excellent product,
A patient couldn't wear dark clothes because there were scales all over her clothes. After trying Puriya shampoo, the problem improved so much that she started to recommend it to friends:
After the second application my I noticed that the scales were not growing rapidly and the redness of my scalp was gone.
A man says his wife (seborrheic dermatitis/eczema sufferer) previously had a number of flare-ups, typically every two to three months on her scalp and face. Now, she uses Puriya Shampoo in a combination with Puriya Mother of All Creams and successfully managed to alleviate all the symptoms, including itching, flaking, even acne:
Her skin is now all smooth and no more flaking! She is in love with these products and would highly recommend
Another seborrheic dermatitis patient who decided to share her experience says she was diagnosed with the condition 18 months ago but couldn't alleviate the disturbing symptoms even after trying doctor0prescribed treatments:
I've been using this product for about 3 weeks now. The first time I used this I left it in my hair for a minute or two, rinsed and used my regular conditioner and styled as usual. Just after the first used, my scalp and body felt so much better.
---
DHS Zinc Shampoo

Zinc Shampoo, Dhs 16oz
&nbsp
Calms irritated, inflamed skin
Provides effective relief of itching and flaking
Conditioning and healing formula
DHS shampoo is specially developed for those with itchy, scaly skin on the scalp and visibly greasy hair. Unlike other dermatitis shampoos, this one smells really nice, while it leaves the scalp and hair clean – it removes the waxy substance while providing effective relief of itching and flaking.
The effect, according to SD patients, lasts longer, compared to similar medicated shampoos, some need to use it only twice a week.
The formula is gentle and suitable for all skin types. However, DHS Zinc Shampoo is developed for the oily hair only, as it will dry out the normal or dry hair type.
It can be applied on color treated hair, it won't fade the color or make it less vivid.
What you'll need to remember before using this shampoo is that you'll have to shake the bottle before each use, as will help mix the ingredients thoroughly.
The active ingredient in the formula is 2% Zinc Pyrithione, which is proven to have antiseborrheic, antibacterial and antifungal properties. This ingredient also helps to prevent or relieve excessive secretions of the sebaceous glands.  In rare instances, this ingredient may provoke skin irritation.
The most impressive aspect about this medicated shampoo is the satisfaction rate among seborrheic dermatitis sufferers.
A long time seborrheic dermatitis sufferer (over 30 years) has tried several prescriptions products to control the condition of the facial and scalp skin with little to no results. Then, he tried something that held the symptoms at bay for a very short period, so he desperately needed something more reliable. Here;s what happened when he started using DHS Zinc Shampoo:
 I have been using this Zinc shampoo for only 2 months and even after the very first use, my dandruff was gone! I have not had to "check" my shoulders once since I started using this product.
Another patient battling seborrheic dermatitis for at least three years was told to use pyrithione zinc shampoo to control her condition. Her doctor also told her to leave the shampoo for 5 minutes on the scalp everytime she takes a shower. Here's what she shared about her  experience with this medicated shampoo:
I had a good chance of clearing it up, as yeast can't survive in a zinc filled environment. This is a terrific product that has greatly helped subdue the condition.

Zinc Shampoo, Dhs 16oz
&nbsp
Calms irritated, inflamed skin
Provides effective relief of itching and flaking
Conditioning and healing formula
How to use the seborrheic dermatitis shampoos?
Since everybody's skin is different, it is extremely important to remember that if you come across a product with great patients' reviews (people liked it, it provided impressive results and so on) this does not necessarily mean that it will be as effective for your skin.
The best thing you can do in the pursuit of 'the perfect shampoo' is to try different brands until you find the most suitable one.
Seborrheic dermatitis shampoos should be used twice a week (or as directed on the product sheet.
What are the active ingredients in anti-dandruff shampoos?
The commonly used anti-dandruff shampoos  for the treatment of seborrhoea on the scalp are the following:
Ketoconazole – an effective antifungal agent; shows positive results in the treatment of ringworm, athlete's foot, seborrheic dermatitis, and dandruff; topical formulations containing the ingredient are considered generally safe, unlike those, which are taken orally
Selenium Sulfide – proven to reduce the itching, flaking, irritation, and redness of the scalp; often prescribed for the treatment of seborrheic dermatitis; has antifungal properties
Coal Tar – very effective for the treatment of skin flaking;  it contains several carcinogenic compounds and this provokes serious hesitations among patients. Various studies have been conducted and have proven no increased risk of cancer. The results determine coal tar as a safe treatment in dermatological practice
Salicylic Acid – an exfoliating (peeling) agent causing shedding of the outer layer of skin. Negative effects of the application of Salicylic Acid-based products include skin irritation and skin dryness
Zinc Pyrithione – has antiseborrheic, antibacterial and antifungal properties. This ingredient also helps to prevent or relieve excessive secretions of the sebaceous glands.  In rare instances, this ingredient may provoke skin irritation.
Sulfur – has very strong antibacterial properties. However, this ingredient is not recommended for people with sensitive skin, because it is very harsh and may provoke severe drying and peeling of the ski
The use of hair sprays, waxes, gels, etc. stylized products may worsen the condition and stimulate the progress of seborrheic dermatitis!
Can seborrheic dermatitis cause hair loss?
Seborrheic dermatitis and hair loss may be related. Unpleasant, scaly, dry spots on the scalp are a direct result of seborrheic dermatitis and cause discomfort to every person who has them. One is tempted to scratch these places. Permanent scratching can cause some hair to break off and even prevent follicles from producing new hairs. Hair loss is usually temporary and can easily be discontinued by properly (and timely) treating seborrhoeic dermatitis.
People with seborrheic dermatitis, accompanied by hair loss should constantly monitor their condition. Hair will most likely grow again when the illness is under control, but there is a danger that seborrhoeic dermatitis will reappear if you do not take proper care of your skin. As a result, temporary hair loss can aggravate and at a certain point become permanent if this cycle continues to damage the follicles.
Last update on 2019-05-16 / Affiliate links / Images from Amazon Product Advertising API
Summary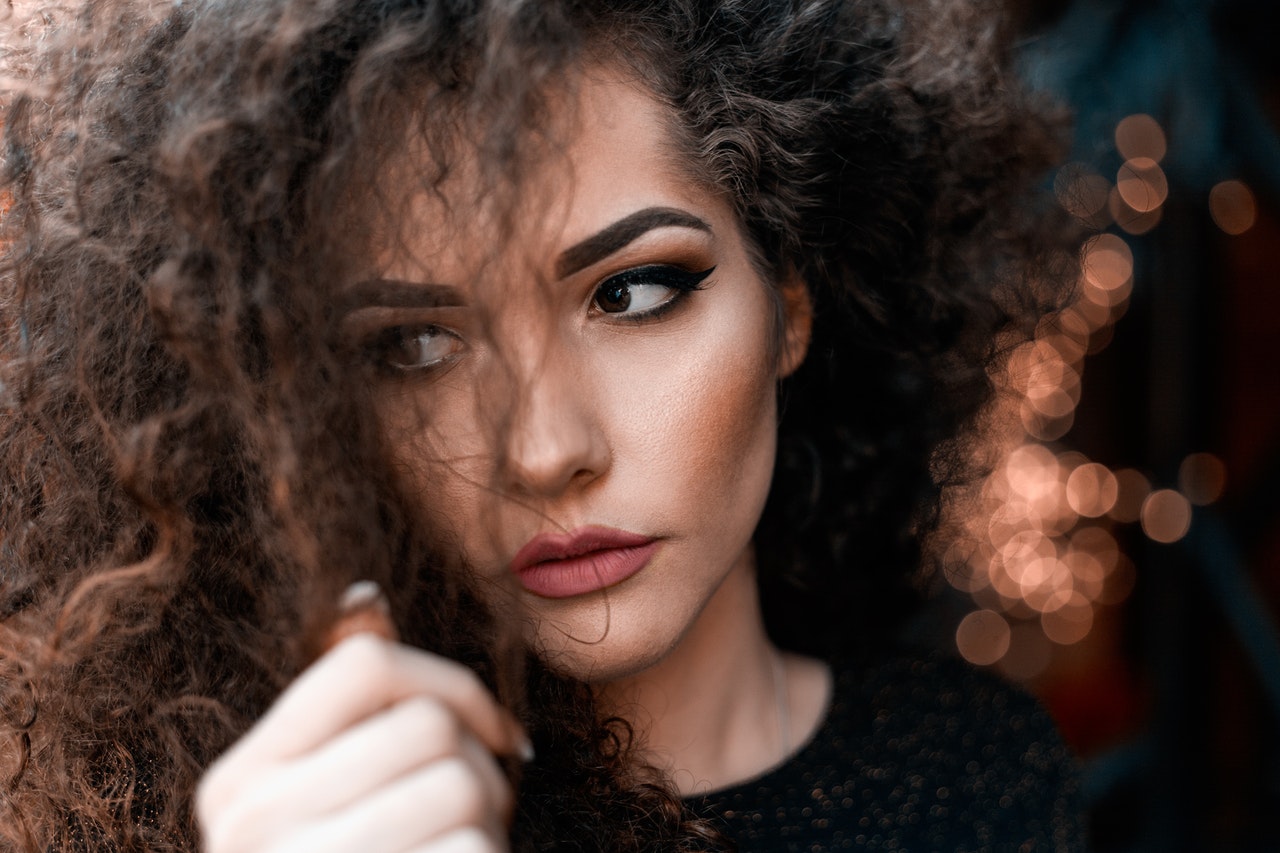 Article Name
Medical grade shampoos for Seborrheic Dermatitis
Description
The best shampoo for seborrheic dermatitis treatment is the one that has two main characteristics: prevents hair loss and eliminates dandruff.
Author
Publisher Name
Publisher Logo