Humane Benzoyl Peroxide 10% Acne Treatment Body & Face Wash, 8 Ounce
&nbsp
FOR FACE AND BODY. Non-foaming cleanser helps treat and prevent moderate to severe acne in teens and...
MAXIMUM-STRENGTH FORMULA. Contains 10% benzoyl peroxide, an ingredient proven to kill acne-causing...
DERMATOLOGIST-TESTED. Evaluated for safety, using RIPT standards, at an independent laboratory.
Humane is a benzoyl peroxide-based product, specially designed for the treatment of acne. It is suitable for acne breakouts, affecting the face, body and back area. The company produces sais it kills bacteria and helps prevent breakouts, therefore we are going to verify the authenticity of this information in the current article. It is not recommended for people with sensitive skin!
Each product contains 8 oz. or 236 ml acne wash. The basic ingredient, Benzoyl Peroxide, is a powerful medication that kills acne-causing bacteria directly in the pores where pimples start.
Here are the pros and cons of Humane 
Pros
This product is Parabens, Phthalates, Sulfates, Paraffin, Formaldehyde, Propylene Glycol, Mineral Oil, Synthetic Fragrance, Petrolatum, Synthetic Color, DEA, SLS, Triclosan, GMOs – FREE
The product is developed by methods that do not involve any experimentation on animals
The pump ensures that you'll get the exact quantity needed everytime you use the product
Benzoyl Peroxide is a peroxide with antibacterial, irritant, keratolytic, comedolytic, and anti-inflammatory activity. All these features make it very effective for acne treatment
The product is appropriate for both men and women and most of the customers are satisfied with the scent of the product
Cons
Additional acne, irritation/redness, and dryness,  occurring on the skin are considered normal side effects due to the application of the product
The pump may get stuck. Here's what you should do if you encounter such problem:
1) Loosen the pump's collar and remove the pump.
2) Hold onto the pump base (not the bottle), and turn the nozzle in the direction of the circular arrow to release.
3) Firmly reattach the pump.
Products with benzoyl peroxide can bleach fabrics if not rinsed very thoroughly
This is a suggestion of a Reddit u/ISwearImAGirl:
Is Humane Acne Wash good?
The product is designed for acne treatment, it rapidly kills bacteria and helps prevent future breakouts. It is not recommended for people with sensitive skin, as it is quite aggressive. it is  Benzoyl Peroxide-based [1] which is often is used to treat mild to moderate acne. More than 70% of all the customer's reviews available claim that the product is very effective.
The product is fragrance-free, which is well received by the customers, as this way skin irritation may be avoided. A remarkable number of people (both teenagers and adults) have posted excellent comments and have included before and after photos of their improvements as well.
There are also many positive comments about the service received:
" Also, the company is great my pump came broken and I contacted them and they sent me a replacement right away! "
Negative comments inform that the face and body wash "Can dry it out but use a good moisturizer afterward."
Ingredients and their effects on your skin
Like any other cosmetic or medicinal product, the use of anti-acne products containing benzoyl peroxide may have some side effects. The most common side effects include redness, drying, and scaling of the skin.
Skin redness – It affects almost everyone who uses benzoyl peroxide – based products for the first time. Redness lasts for about 2-3 days and appears after the topical application of the product. There is no need to take any measures. It usually resolves by itself when skin gets used to the product. However, if the discomfort does not stop, you should reduce the application use.
Acne sufferers can certainly benefit from the anti-inflammatory properties of both the active and inactive ingredients in the Humane formula.
The ingredients list includes:
Active Ingredient:
Benzoyl Peroxide 10% (or Acne Bactericide – has antimicrobial activity. Because of its lipophilic properties, it penetrates into the pseudo-sebaceous unit and is effective against superficial inflammatory changes. However, it has no effect on the production of sebum.)
Inactive Ingredients:
Aqua (or Deionized Water – maximizes the shelf life of the products and also minimizes contaminants in the water)
Carbomer (or GRAS Thickening Agent; compound giving the texture to various cosmetic products)
Cocamidopropyl Betaine (or Coconut-Based Cleanser – an amphoteric synthetic detergent that has been increasingly used in cosmetics and personal hygiene products),
Gluconolactone (or PHA Antioxidant – protects the skin from UV rays)),
Sodium Benzoate (or GRAS Preservative – common cosmetic preservative),
Sodium Hydroxide (or GRAS pH Adjuster – may cause severe burns with deep ulcerations)
How to apply 

Humane Acne Wash

?
The directions indicate to apply an even layer to damp skin and gently massage into affected area. You should then leave it on the skin for at least 1 minute (3-5 minutes if can also be tolerated) then rinse well. follow with an oil-free moisturizer. • For best results, use 1-2 times a day.
After rinsing well, follow with an oil-free moisturizer. You will have best results if you use the product 1-2 times a day.
It is highly recommended to test a small amount on healthy skin to avoid potential allergies and sensitivities. If any adverse reaction develops, discontinue the application. For external use only. Avoid contact with eyes.
Does 

Humane

really work?
According to the impressive number of reviews available Online, the face, body and backwash is very effective for acne treatment, having a large number of customer comments and the satisfaction rate among them.
Lots of customers saw the visible improvement in their condition within the first 1-2 weeks:
My breakouts are smaller an my face not so sore
A customer fighting acne ever since teenage shares her positive experience with Humane:
I've had poor experiences with over a dozen different acne products. Many of them did not do a good job at clearing up my breakouts, and some of them actually made my skin a lot worse.
Another one with severe acne informs about minor but very promising changes in the skin appearance. He adds that the redness has definitely gone down significantly.
A mother of a teenager uses the product on her son's back and seems to be very happy with the results:
the flare-ups are less and his skin is doing much better
A cystic acne sufferer has been using antibiotics for very long time and her skin got used to them. She then purchased Humane Acne Wash and informs about the gradual improvement in her condition.
Cons:
There's a customer complaining about a burning sensation and a rash
Another one does not like the scent of the product:
There's a comment saying that the product provokes skin dryness:
My skin is very dry after using it and flakes for days and breaks out more.
However, the customer contacted the company and they offered a full refund:
The company was very response to my review and offered a full refund. Even though the product did not work for me, I can say their customer service is excellent.
In-depth analysis of Humane reviews available
The report below shows the trustworthiness of Amazon reviews, according to Fakespot computer systems:

How much does Humane cost?
As expected, depending on where you buy the product, the price will vary. Generally, Humane Acne Wash is not a pricey product, you can even get some discount if you purchase the product online.
Customers consider the price of the product approximately acceptable since it is similar to other products designed for acne treatment.

Humane Benzoyl Peroxide 10% Acne Treatment Body & Face Wash, 8 Ounce
&nbsp
FOR FACE AND BODY. Non-foaming cleanser helps treat and prevent moderate to severe acne in teens and...
MAXIMUM-STRENGTH FORMULA. Contains 10% benzoyl peroxide, an ingredient proven to kill acne-causing...
DERMATOLOGIST-TESTED. Evaluated for safety, using RIPT standards, at an independent laboratory.
Important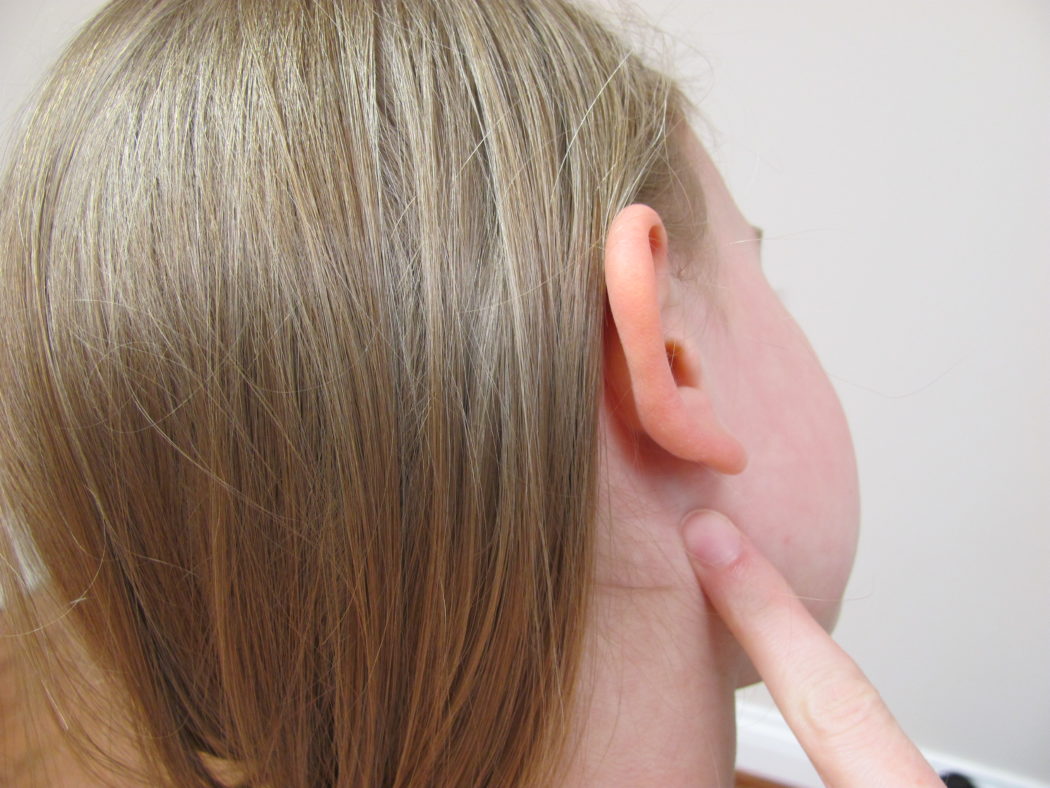 Everyone's skin is unique, and even if you have chosen the best product for your skin condition, the containing ingredients may still cause some irritation, burning sensation, rash or allergy.
To avoid potential skin reactions, we highly recommend performing a patch test before using the product (you can download printable PDF version here)
Last update on 2019-09-26 / Affiliate links / Images from Amazon Product Advertising API
Summary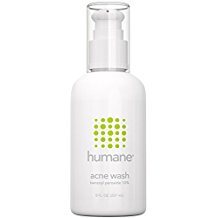 Article Name
Humane Benzoyl Peroxide 10% Acne Treatment
Description
Humane is a benzoyl peroxide-based product, specially designed for the treatment of acne. It is suitable for acne breakouts, affecting the face, body and back area. Not recommended for patients with sensitive skin
Author
Publisher Name
Publisher Logo