Skin lightening masks are applied to slightly expressed pigment spots, freckles or uneven facial complexion. It is recommended to perform your skin lightening procedure once a week for at least a month before you start seeing results.
The bleaching mask mixture is prepared in a porcelain or glass bowl in order to avoid oxidation.
Before applying the mixture to your face, it should be carefully cleaned with toilet milk or toner. The mask is spread with a small brush or a cotton swab from the middle line of the face to the ears. You should apply your lightening mask to the neck area as well, this way you will avoid uneven skin tone.
Bleaching masks for all skin types
Yogurt

Applying plain yogurt to the face and other parts of the skin which have been darkened is very helpful if you are seeking for a natural skin lightener. For this recipe, you'll need to mix 2 tablespoons of yogurt with 1 tablespoon of almond or wheat bran. Apply the mixture to the face and neck. Let it work for 15-20 minutes. Then take it off with a cotton swab, soaked in warm water.
Cucumber

The whitening properties of cucumber mask are also suitable against dark circles around the eyes. Cut half a cucumber into circles (you don't need to peel it, just wash it well) and place two pieces on the eyelids, and the others – on your entire face and neck. Cover it with gauze and wait for about 10-15 minutes. After removing the cucumber slices, do not wash your face, just apply a light moisturizing cream, the effect can be noticed immediately.
Potato

Blend 1 boiled potato, add 3-4 drops of olive oil to it, 1 tablespoon of full-fat milk and wheat bran. Stir until a homogeneous mixture is obtained. Apply to your face and neck, wait 15-20 minutes until the mask starts to tighten your skin. The longer you stay with this mask, the better the effect. Wash with warm water. You'll notice the immediate brightening effect right after the first procedure.
Aspirin

Take 1-2 aspirin tablets, crush them and add 3-4 drops of almond oil and 1 teaspoon of yogurt to them. Apply the so prepared mixture to the face and wait 20-30 minutes until it dries out completely. You can then wash your face with cool water and apply a moisturizing cream, as salicylic acid in the aspirin tablets may cause skin dryness.
Hydrogen Peroxide

Whip an egg white into an airy foam and add 15-20 drops of hydrogen peroxide to it. Gently apply the mixture to the face and neck, avoiding any contact with your hair, eyebrows, and eyelashes, because they may turn yellow from the contact with hydrogen peroxide. Leave the mask on the skin for half an hour and then rinse it with cool water.
Bleaching masks for dry skin
Chamomile

Prepare a chamomile infusion and strain it. Take a few drops of it and mix it with 1 teaspoon of honey. Apply to the face and neck area, let it work for about 15-20 minutes. Clean your face with a cotton swab, soaked in lukewarm water, and apply your favorite cream, suitable for dry skin. Besides the whitening effect, this mask visibly reduces wrinkles and fine lines.
Oatmeal

Pour 1 tbsp of oatmeal in some milk. Once the nuts have soaked well, apply the mixture to the face and neck. Stay with the mask until it dries completely on your face (you may experience a slight tingling sensation). Wash it with warm water and apply a face moisturizer.
Bleaching masks for oily skin
Baking soda

Whip an egg white into an airy foam, add 2 tablespoons of yogurt and half teaspoon of baking soda. Apply to the face and wait at least 15 minutes until the mixture dries out. Wash with warm water and apply a suitable cream.
Remember not to expose your skin to direct sunlight for at least 24 hours after using this recipe. Baking soda has an indeed strong whitening effect on the skin, but it may cause hyperpigmentation, even skin burns if you aren't;t careful enough!
This facial mask is not recommended for people with sensitive skin type, as it may provoke redness and irritation!
Cottage cheese

Stir 1 tbsp cottage cheese, add 1 egg white, and 3% hydrogen peroxide solution until you get a thick paste. Apply the mixture to the face and neck with light massage movements. After 10 minutes take it off with a cotton swab, soaked in lukewarm water. To even out the complexion it is recommended to use this mask every other day for two weeks.
Note that the effect of none of the above masks is permanent. You'll need to regularly apply the chosen mask in order to obtain the optimal lightening effect.
Summary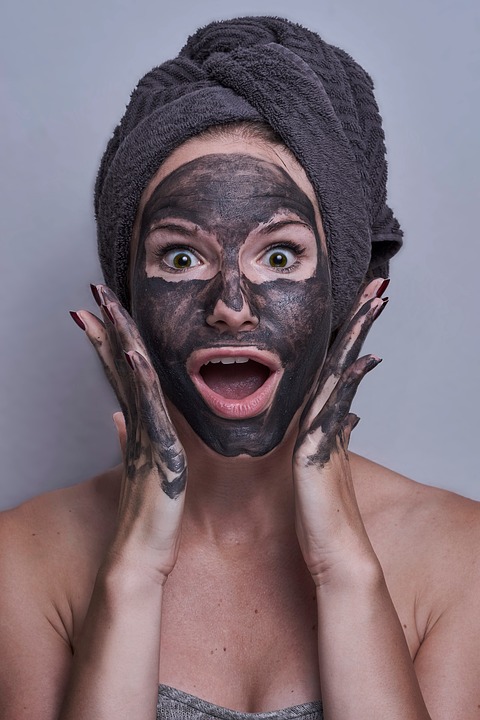 Article Name
Easy homemade masks with lightening effect
Description
Natural recipes for skin bleaching, providing fast results with no side effects!
Author
Publisher Name
Publisher Logo