As diabetes patients often suffer from severely dry and cracked skin, Gold Bond Ultimate Hydrating Lotion is specially created with 7 intensive moisturizers, aiming to hydrate and soothe the skin while adding a protective layer of moisture for 24 hours.
Each product contains 18 oz. (532 ml) lotion, providing 24 hours hydration.
The active ingredients in the formula are Dimethicone 3% and White petrolatum 30%. The first one is widely used in cosmetics due to their beneficial properties when applied to the dry, cracked skin. White petrolatum has strong healing properties and recommended for the treatment of dehydrated, flaky skin.

Gold Bond Ultimate Hydrating Lotion, Diabetics Dry Skin Relief 18 oz (Pack...
&nbsp
Product of Gold Bond
Pack of 2
What are the pros and cons of Gold Bond Ultimate Hydrating Lotion?
Pros
Specifically formulated for diabetics' dry skin
Helps relieve, prevent and temporarily protect chafed, chapped, cracked or windburned skin
Temporarily protects minor burns, cuts, and scrapes
Helps protect from the drying effects of wind and cold weather
The product is dermatologist tested, hypoallergenic  and fragrance-free
Absorbs quickly into the skin and does not leave a greasy residue
According to patients' reviews, a little goes a long way
Cons
There are many comments saying that many people received products with broken pumps
Is Gold Bond Lotion good?
This formula appears to be extremely efficient, according to almost 80% of all patients who tried it. Most of the reviews available are very promising – people with extremely dry cracked and irritated skin seen to notice the improvement immediately after the topical application of the lotion.
The product is specially designed for people with diabetes. It aims to provide instant hydration to the skin while creating a protective barrier on its surface.
However, there are a lot of negative comments saying that the pump is broken. Perhaps, a whole batch of products was defective, as the number of complaints cannot be neglected:
This is a good moisturizer, but does not come out through the pump. I must open the top completely and squeeze, it then comes out in a solid tube.
Ingredients and their effect on your skin
As previously discussed, there are two active ingredients in this formula:
Dimethicone 3% (a moisturizer to treat or prevent dry, rough, scaly, itchy skin and minor skin irritations; it may, however, provoke dryness or slight irritation)
White petrolatum 30% (an ingredient with strong emulsifying properties, creating a protective shield on the skin surface)
Inactive ingredients
water
glycerin (attracts moisture onto the skin which is why it is considered a humectant)
glyceryl stearate (emulsifying agent in cosmetics and personal care products; a very mild irritant and can cause allergic reactions)
distearyldimonium chloride (has moisturizing and smoothing properties; considered relatively gentle, but can be irritating to sensitive skin)
aloe barbadensis leaf juice (or aloe vera has a soothing, anti-inflammatory and healing effect on the skin; it is considered a safe ingredient)
polyethylene (a polymer, or plastic, used in a variety of skin care and beauty products as a viscosity increasing agent. May contain potentially toxic manufacturing contaminants, provoking severe skin reactions)
stearyl alcohol (an emulsifier, used to soothe and soften the skin; may cause mild sensitive reactions)
cetearyl alcohol (common emollient, thickener; considered safe ingredient; FDA approved)
methyl gluceth-20 (an emollient and humectant produced from Glucose and Methyl Alcohol; has moisture retentive qualities and ability to open pores and follicles; considered extremely gentle and safe for use)
behentrimonium methosulfate (a very gentle, mild emulsifying ingredient)
steareth-21 (a surfactant cleansing Agent; not considered to be hazard in cosmetics or personal care products)
steareth-2 (polyethylene glycol ether of stearic acid; a fragrance ingredient)
allantoin (anti-irritant with healing properties; may cause skin irritations, including redness, burning and stinging sensation)
cocodimonium hydroxypropyl hydrolyzed rice protein (a skin-conditioning agent; considered generally safe)
cetyl alcohol (common emulsifier and emollient in cosmetics, which is indicated to provoke allergic reactions in some patients with very sensitive skin)
tocopheryl acetate (a form of Vitamin E, a natural skin-conditioning agent, and antioxidant)
butyrospermum parkii butter extract (Shea Butter – provides softening and moisturizing effect)
PEG-10 grapeseed sterol (skin moisturizer; enhances the appearance of dry or damaged skin by reducing flaking and restoring suppleness)
polysorbate 60 (an emulsifier which binds ingredients together in medicine and cosmetics)
ceramide 2 (plays an important role by creating a barrier which reduces infection and helps to retain the skin's moisture)
hydrolyzed collagen (an anti-aging ingredient; protects the cells from oxidative stress; has firming properties)
stearamidopropyl PG-dimonium chloride phosphate (an antistatic agent; considered a low hazard ingredient)
jojoba esters (jojoba esters are proven to provide skin moisturization for at least 24 h)
DMDM hydantoin (a preservative; considered dangerous because of its toxic formaldehyde component)
magnesium ascorbyl phosphate (a water-soluble, non-irritating, stable derivative of Vitamin C; the ingredient is proven to boost skin collagen synthesis; indicates no adverse side effects)
butylenes glycol (a humectant; this chemical is the potential for skin irritation)
methylparaben (widely used as a preservative; in cosmetics and personal care products; prevents the growth of bacteria and fungus, may provoke skin irritation and allergy)
palmitoyl oligopeptide (an anti-aging ingredient; considered safe)
propylene glycol (an ingredient, preventing the escape of moisture or water in cosmetic formulas)
hydrolyzed jojoba esters (provide a hydration effect for topical products)
propylparaben (common preservative with anti-fungal and anti-microbial properties; there are safety concerns related to the ingredient)
EDTA (a chelating agent and a preservative; considered safe when applied topically)
potassium hydroxide (commonly used in cosmetics as a pH adjuster; skin contact can cause irritation or severe burns and scarring with greater exposures."
tribehenin (a conditioning agent in a wide variety of skin care products; non-toxic  and non-irritant at concentrations up to 40%)
C12-15 alkyl benzoate (a common emollient and thickening agent; has antimicrobial properties)
retinyl palmitate (gentler, milder form of vitamin A – the ingredient fights acne and improves the overall skin health; fights against wrinkle formation; side effects associated with topical vitamin A are local skin reactions, such as redness, peeling, dryness, itching, and burning)
How to apply Gold Bond Lotion?
The directions suggest applying the product generously to affected area as needed. Do not use it on deep or puncture wounds, animal bites and serious burns, as it may aggravate the condition. The product can be applied to all body parts (avoid contact with eyes!).
Does Gold Bond Lotion really work?
The Online performance of this formula is more than impressive – almost 80% of all diabetic patients rated the product excellent.
A patient, who often has allergic reaction rashes shares:
I've only recently been diagnosed as prediabetic. This is by far my favorite lotion. I have a lot of allergies, and it doesn't cause any allergic reactions – plus it really helps keep my skin from drying out.
A diabetes sufferer claims to be satisfied with this formula:
great lotion for diabetic legs – does a better job than anything else on the market
An elderly diabetes sufferer is also happy with the results obtained:
This is by far the best lotion I have used on my 70 year old crocodile skin I love it
A lady believes this product very effective for the typical dryness and cracking, caused by diabetes:
Gave me relief from dry itchy skin. Also reduced the appearance of alligator skin on my arms and legs due to diabetes and renal failure
Almost all of the negative comments (less than 10%) available refer to shipment defects.
There's one comment saying the bottle came broken:
It is awesome lotion, but one bottle had broken in shipment.
A couple of people share their dissatisfaction regarding the product pump:
This pump does not work. To get the cream out of the container, you must remove the pump and squeeze the container. ;

Both bottles have broken pumps. Would not buy again! ;

I purchased two bottles and the pump on neither one works. I pumped each one until I was blue in the face, and NOTHING ever came out.
In-depth analysis of Gold Lotion reviews
The report below shows the trustworthiness of Amazon reviews, according to Fakespot computer systems:

How much does Gold Bond Ultimate Hydrating Lotion cost?
The price of the lotion can be considered very acceptable, having that the formula is specially designed for diabetes patients, therefore its ingredients are more potent, compared to the regular lotions. The product is readily available everywhere you already shop- grocery stores, drug stores, discount retailers, warehouse clubs and online and its' price will vary depending on where you buy it. Usually, this lotion costs about $17.
You can also search for coupons or discounts – such are often available Online. E.g. you can purchase 2 packs of Gold Bond Ultimate Hydrating Lotion at the price of  $30, 4 packs at the price of $45 etc.

Gold Bond Ultimate Hydrating Lotion, Diabetics Dry Skin Relief 18 oz (Pack...
&nbsp
Product of Gold Bond
Pack of 2
Important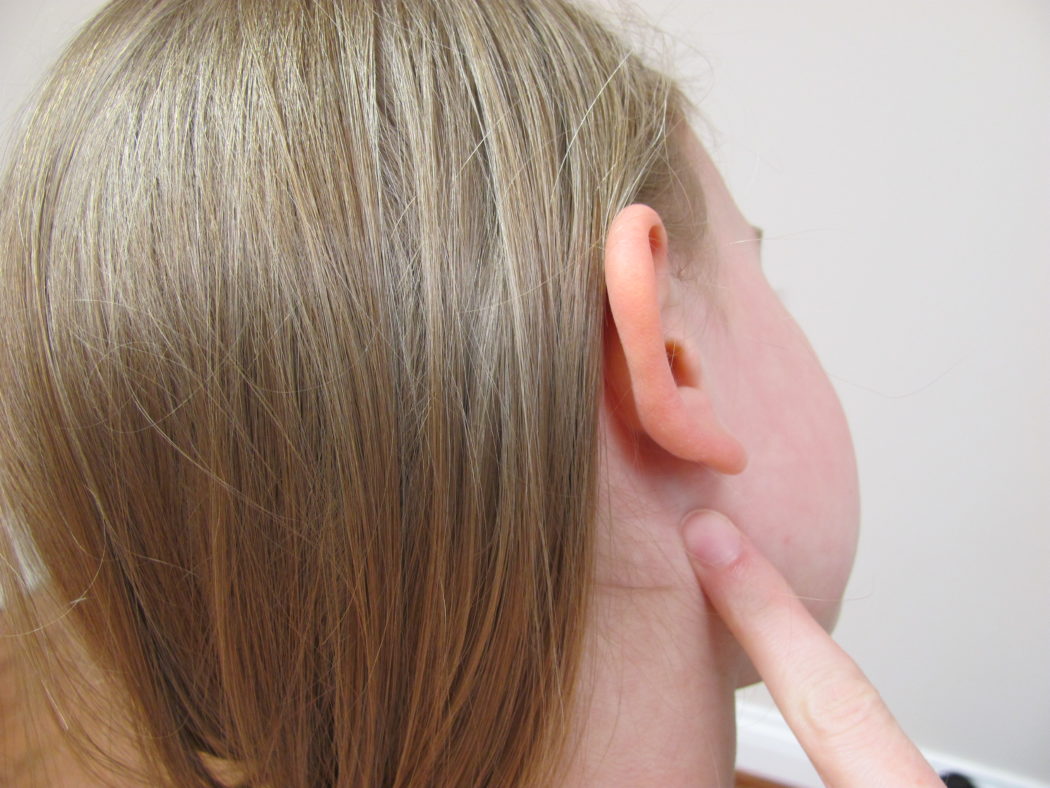 Everyone's skin is unique, and even if you have chosen the best product for your skin condition, the containing ingredients may still cause some irritation, burning sensation, rash or allergy.
To avoid potential skin reactions, we highly recommend performing a patch test before using the product (you can download printable PDF version here)
Last update on 2019-04-04 / Affiliate links / Images from Amazon Product Advertising API
Summary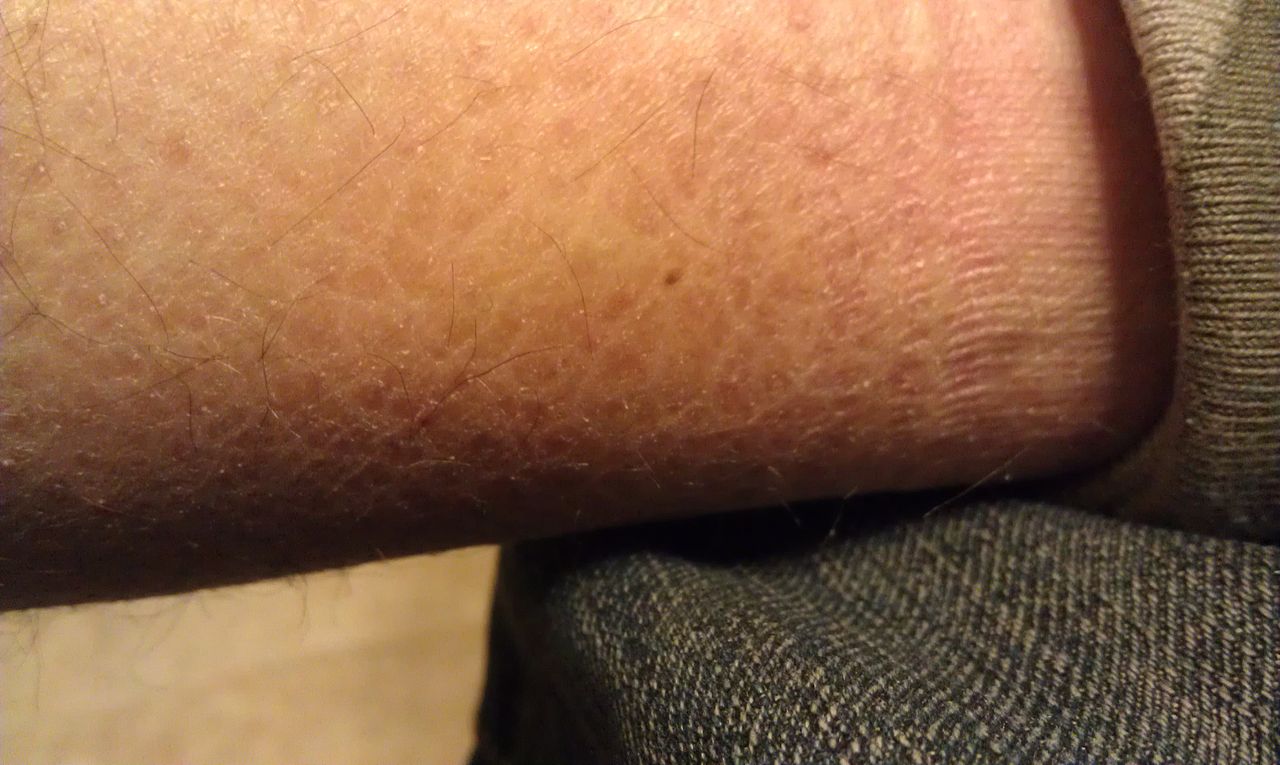 Article Name
Gold Bond Ultimate Hydrating Lotion
Description
The product is specially designed for people with diabetes. It aims to provide instant hydration to the skin while creating a protective barrier on its surface.
Author
Publisher Name
Publisher Logo