Metabolic conditions such as diabetes indicate an effect on the level of hydration in the skin and can lead to excessive drying. The condition requires appropriate products depending on the severity of the problem. We at SkinPractice recommend using dermatologist-tested products only, so avoid ambiguous products and seek for the ones that have been proven effective.
As for Eucerin Diabetics' Dry Skin Relief, we can certainly say that the product has helped multiple diabetes sufferers, thanks to the potent ingredients in it.
Each Eucerin Diabetics' Lotion provides 16.9 oz. (500ml) product, which is clinically proven to intensively moisturize dry, cracked skin.

Eucerin Diabetics' Dry Skin Relief Body Lotion, 16.9 Ounce
&nbsp
Provides softer, smoother and noticeably moisturized skin after just one use
Clinically proven 24 hour moisture
Lightweight and fast absorbing
What are the pros and cons of Eucerin Diabetics' Lotion?
Pros
Eucerin products are dermatologists and pharmacists recommended worldwide
Eucerin Diabetics' Lotion is a fast absorbing product, according to both manufacturer and patients' comments
The product is clinically proven to provide 24 hours moisture
The effect of the product can be noticed right after the initial application
This non-greasy formula absorbs quickly into the skin
The product is enriched with Alpha Hydroxy and Ceramide 3, which will remove the dead skin cells and provide a protective layer on your skin
The Urea containing in this formula is proven to retain the moisture into the skin cells for prolonged periods of time
This is a fragrance-free product
Cons
Compared to other lotions for dry skin treatment, this one seems to be more expensive
According to a large number of diabetes sufferers' comments, it leaves a sticky residue
Is Eucerin Diabetics' Lotion good?
The product does not have a very impressive reputation among patients, mostly because of the 'sticky-feeling layer' it leaves on the skin. According to many comments, it doesn't go away until washed off.
However, the body lotion is indeed effective when it comes to hydration, as it penetrates deep into the skin and leaves it soft and healthy.
There are lots of comments, written by diabetic patients saying that the product works well on severely dry and irritated skin. Several reviews report that it helps reduce the itchy feeling, which is a very common problem among diabetics.
Ingredients and their effects on your skin
You can check the full ingredients list as well as the effect of each ingredient on the skin below:
Water
Urea (also known as Carbamide – commonly used for the treatment of dry skin, psoriasis, eczema; has strong healing effect; promotes water retention within the skin)
Glycerin (attracts moisture onto your skin which is why it is considered a humectant)
Isopropyl Stearate (a lubricating agent; gives the skin a soft and smooth appearance)
Dicaprylyl Ether (a skin-conditioning agent; gives the skin a soft and smooth appearance; commonly used in cosmetic products; considered a safe ingredient)
Glyceryl Glucoside (a humectant and a skin-conditioning agent; commonly used for the treatment of severely dry and sensitive skin)
Sodium Lactate (a natural ingredient; has antimicrobial and exfoliating properties; considered safe when formulated to avoid increasing sun sensitivity or when directions for use include daily use of sun protection)
Butyrospermum Parkii Butter (Shea Butter – provides softening and moisturizing effect)
Nylon-12 (a bulking agent; not associated with adverse dermal effects such as skin irritation or sensitization)
Polyglyceryl-4 Diisostearate/Polyhydroxystearate/Sebacate (emulsifying agent, providing a soft feeling on the skin)
Lactic Acid (an alpha hydroxy acid; exfoliating agent; has strong anti-aging properties and is proven to reduce acne breakouts)
Ceramide 3 (plays an important role by creating a barrier which reduces infection and helps to retain the skin's moisture)
1,2-Hexanediol (a mild humectant; there are no safety warnings regarding this ingredient)
Arginine HCL (has healing and antioxidant properties; helps build collagen production)
Cetearyl Alcohol (common emollient, thickener; considered safe ingredient; FDA approved)
Phenoxyethanol a common cosmetic preservative,  linked to reactions ranging from eczema outbreaks to severe, life-threatening allergic reactions)
Sodium PCA (naturally occurring humectant found in human skin; commonly used in cosmetic products)
Sodium Chloride (a common preservative;  FDA approved for use in Over-The-Counter products)
Carnitine (an anti-aging ingredient; proven to reduce the damage, caused by free radicals)
Potassium Sorbate (a common preservative; this ingredient is effective against fungi, mold, and yeast)
Mannitol (a humectant; FDA-approved ingredient)
Serine (an amino acid that is naturally derived from silk proteins; a skin-conditioning agent; proven to boost collagen production)
Sucrose ( a humectant; skin-conditioning agent; provides soothing effect; considered a safe ingredient)
Citrulline (a skin conditioning agent with potential antioxidant benefits)
Glycogen (has anti-aging properties and protects the skin from UV rays)
Histidine HCL (has strong healing properties)
Alanine (a skin conditioning agent and anti-static agent; commonly used in cosmetics; gives smoother appearance)
Threonine (an amino acid used in cosmetics and personal care products; promotes the production of collagen, elastin, and muscle tissue, considered a low-hazard ingredient)
Glutamic Acid (balances skin acidity and has firming properties)
Lysine HCL (important for the formation of collagen; successful treatment of various skin conditions, including shingles, warts etc.)
How to apply Eucerin Diabetics' Lotion?
The product should be applied to the skin every day, or as directed by a physician. It is recommended to apply the product immediately after bathing in order to obtain best results.
Does Eucerin Diabetics' Lotion really work?
Generally speaking, the product performance is very good. The problem is that very few sufferers (about 56%) ranked the product excellent, as they didn't like the 'sticky' sensation after the application of the product. Here's what people share about the effect of this lotion:
A lady says she had satisfying results:
Although I am only a borderline diabetic, I found this to work quite well on my dry skin.
However, she adds:
 I must say though that I didn't seem to notice any over and above extra results in this lotion versus the results I get in using normal Eucerin creams or lotions for dry skin.
Another patient wrote a great review:
Love this lotion! No scent. Absorbs quickly and works wonders for skin. So much better for diabetic skin!
An elderly patient uses the lotion for her excessively dry and flaky skin:
I'm 74 and not a diabetic but it takes care of everything on my hands and body!
Unfortunately, as discussed above, there are certain aspects, regarding this lotion diabetes sufferers don't like:
Here's the comment of a patient, who did experience the moisturizing effect of the product but is not satisfied with the feeling it leaves on the skin:
Although this lotion does seem to soften my skin, I do not like the sticky, greasy feeling that come with it (and gave it away).
There are several comments saying that the price of this lotion is too high and the effect is similar to the regular (cheaper) lotions:
Another an over-priced product with the word "Diabetic" work in the name. It is not better than any other cheaper off the shelf lotion.
In-depth analysis of Eucerin Lotion reviews
The report below shows the trustworthiness of Amazon reviews, according to Fakespot computer systems:

How much does Eucerin Diabetics' Lotion cost?
The product costs more than other lotions aiming to provide deep skin hydration. This may be due to the fact that Eucerin Diabetics' Lotion is a clinically proven formula, developed by dermatologists.
You can purchase the product from your local store or an online retailer. Depending on where you buy the product, its price of the product will vary. Online retailers usually offer "an instant refund, no questions asked" in case you are not satisfied with the product received.

Eucerin Diabetics' Dry Skin Relief Body Lotion, 16.9 Ounce
&nbsp
Provides softer, smoother and noticeably moisturized skin after just one use
Clinically proven 24 hour moisture
Lightweight and fast absorbing
Important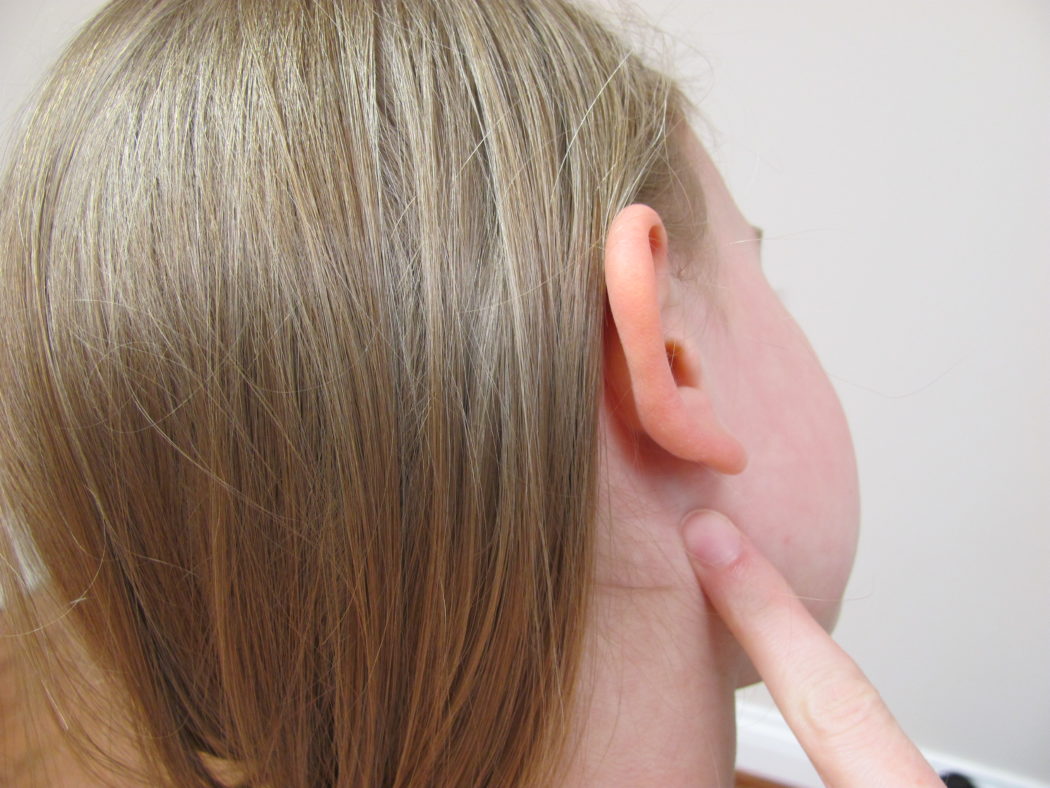 Everyone's skin is unique, and even if you have chosen the best product for your skin condition, the containing ingredients may still cause some irritation, burning sensation, rash or allergy.
To avoid potential skin reactions, we highly recommend performing a patch test before using the product (you can download printable PDF version here)
Last update on 2019-06-05 / Affiliate links / Images from Amazon Product Advertising API