We are well acquainted with all the discomfort diabetes causes to the skin, this is why we made a thorough research of all the well-reputed options, aiming and proven to improve the condition of your skin.
There are certain products (which can be found over-the-counter) that are specially designed for deep skin moisturizing and pain relief. Usually, they provide temporary improvement only and should be applied regularly for optimal results.
However, you should carefully revise their every single aspect in order to avoid additional aggravation in your symptoms.
O'Keeffe's for Healthy Feet Foot Cream
for Healthy Feet 2.7 oz
Sale
O'Keeffe's for Healthy Feet Foot Cream, 3.2 oz., Jar
O'Keeffe's for Healthy Feet Foot Cream is a concentrated foot cream that heals, relieves and repairs...
Creates a protective layer on the skin's surface that instantly boosts moisture levels and helps...
O'Keeffe's for Healthy Feet Foot Cream works fast; Most people start seeing improvements in their...
This product is safe for people with diabetes. It aims to provide instant hydration to the skin while creating a protective barrier on its surface.
There are very few products, specially designed for diabetes sufferers with such promising Online performance. At the same time, this is the cheapest option available for feet treatment.
The number of reviews is also impressive indeed (almost 7000 people shared their experience).
The effect of this product can be visible within a couple of days *according to both manufacturer and customer comments). This formula creates a protective layer, aiming to prevent further moisture loss.
It is important to mention that the product will provide effect if applied every day. If you discontinue use, the feet will again become dry and cracked, therefore the effect of the cream will provide temporary improvement.
Gold Bond Ultimate Hydrating Lotion
Diabetics Dry Skin Relief 18 oz
This formula appears to be efficient, according to almost 80% of all customers. Most of the reviews available are very promising – people with extremely dry cracked and irritated skin seen to notice the improvement immediately after the topical application of the lotion.
The product is specially designed for people with diabetes. It aims to provide instant hydration to the skin while creating a protective barrier on its surface.
However, there are a lot of negative comments saying that the pump is broken. Perhaps, a whole batch of products was defective, as the number of complaints cannot be neglected:
This is a good moisturizer, but does not come out through the pump. I must open the top completely and squeeze, it then comes out in a solid tube.
DiabetiDerm Foot Rejuvenating Cream
4 Ounces by Health Care Products
There are very few comments about this product, this is why it will be hard to define whether this product is effective of not, as we write our reviews based on both customers experience and product features.
So far, the product is performing well – most of those who purchased it are satisfied with their results.
Read DiabetiDerm Foot Rejuvenating Cream detailed review here.
Eucerin Diabetics' Dry Skin Relief
Body Lotion; 16.9 Ounce
The product does not have a very impressive reputation among customers, mostly because of the 'sticky-feeling layer' it leaves on the skin. According to many comments, it doesn't go away until washed off.
However, the body lotion is indeed effective when it comes to hydration, as it penetrates deep into the skin and leaves it soft and healthy.
There are lots of comments, written by diabetic patients saying that the product works well on severely dry and irritated skin. Several reviews report that it helps reduce the itchy feeling, which is a very common problem among diabetics.
Read Eucerin Diabetics' Dry Skin Relief detailed review here.
Skin Clinical Extreme Healing Lotion
For Eczema, Psoriasis, Diabetic Ulcers, Rashes and Dry Skin – Paraben Free Moisturizing Cream to Repair Dry, Damaged, Irritated Skin, 8oz
Skin Clinical Extreme Healing Lotion for Eczema, Psoriasis, Diabetic...
ECZEMA & PSORIASIS TREATMENT - Superior hydration properties help repair and protect severely dry...
VISIBLE RESULTS & DEVELOPED BY A SURGEON - In a consumer perception study, 100% of the participants...
SAFE & EFFECTIVE - Other commonly used unscented white lotions are simply emollients that stay on...
Among the reviews available, there are extremely positive ones and unmerciful ones. The overall product performance is great: 80% of all customers ranked it 5 stars (an excellent product). But there are several customers who say the lotion does not deliver on its promises.
The formula contains a high concentration of patented SBD-4 (extracted from Angelica Sinensis flower), a proven technology, which helps to repair the skin barrier rapidly and has a tremendous hydrating effect. This may provide visible benefits for those with Diabetes, suffering from excessively dry, flaky skin.
Read Skin Clinical Extreme Healing Lotion detailed review here.
Neoteric Diabetic Healing Cream
Advanced Healing Cream, Speeds Healing and Improves Circulation| Patented Treatment| Non-Greasy, 4-Ounce
Sale
Diabetic skin is very prone to developing corns, calluses; it is usually dry, flaky and inflamed. The timely treatment for diabetes consequences is extremely important and the proper skincare is a must.
The Neoteric Diabetic Healing Cream is specially developed for those with diabetes and the Online performance of this product is indeed promising. People have shared their experience with the cream: the skin feels more hydrated, the skin heals faster than before, and the blood circulation improved, according to customer reviews:
Having been using for a number of years and works well for a diabetic. Excellent moisterizer and helps with tingling in feet. Would recommend other to purchase.
Read Neoteric Diabetic Healing Cream detailed review here.
O'Keeffe's Working Hands
Hand Cream, Value Size, 6.8 oz., Jar
Sale
This formula has a really impressive performance. Products with such ratings and positive customer reviews can be rarely seen.
There are diabetes sufferers saying that the product works miracles for the excessively dry, cracked skin and the hands soft and hydrated. Some customers even apply the product to their feet, as the ingredients are very similar to O'Keeffe's for Healthy Feet Cream.
This cream is also suitable for people with eczema, seborrheic dermatitis, psoriasis and other skin conditions, leading to a drying, cracking and flaking of the skin.
Read O'Keeffe's Working Hands detailed review here.
Flexitol Hand Balm
2.5 Oz Tube: Rich Moisturizing Hand Cream for Fast Relief of Very Dry or Chapped Skin. Also for Dryness Related to Eczema, Psoriasis, Dermatitis, Xerosis, Ichthyosis, Hand Washing
Sale
Flexitol Hand Balm, 2.5 Oz Tube: Rich Moisturizing Hand Cream for Fast...
Physicians often recommend Urea, an AHA such as Lactic Acid, and Dimethicone for very dry skin....
Flexitol Hand Balm's clinically proven formula works fast: You can feel the difference in just one...
It relieves dryness associated with mild dermatitis, hand eczema/psoriasis, anhidrosis (xerosis) and...
Having that this cream has a very promising presentation, supported by an impressive number of positive comments, we can indeed say the product is performing very well.
On the one hand, it provides deep hydration to the skin and the 10% Urea retains the moisture for a prolonged period of time, on the other, the lactic acid available in the formula provides a mild exfoliating effect to keep your hands soft and smooth.
There are customers who have been using Flexitol Hand Balm for years and are very satisfied with the results obtained. Also, according to comments, a little goes a long way.
Read Flexitol Hand Balm detailed review here.
Aquaphilic Ointment For Dry Skin
Hydrated Hydrophilic Odorless Non-Staining Non-Irritating
There aren't many customers who shared their thoughts about the effect of this ointment, so we cannot determine whether people like the product or not. Those, who reviewed the product left very positive comments, yet we consider them insignificant since the product is not very popular.
What we can say about the product is that it contains ingredients that are proven to help the skin regenerate and provide a moisturizing effect. There are also ingredients that may provoke various skin reactions in people with more sensitive skin. So, if you are interested in more details, please keep reading!
Read Aquaphilic Ointment For Dry Skin detailed review here.
Important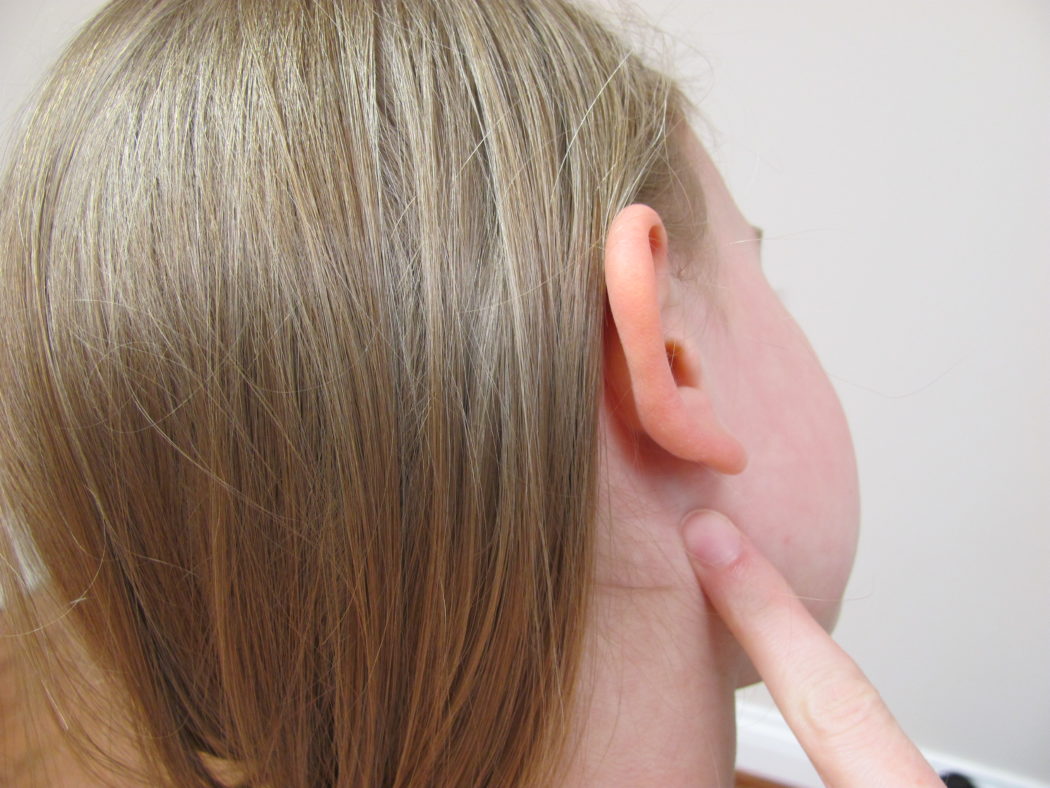 Everyone's skin is unique, and even if you have chosen the best product for your skin condition, the containing ingredients may still cause some irritation, burning sensation, rash or allergy.
To avoid potential skin reactions, we highly recommend performing a patch test before using the product (you can download printable PDF version here)
Last update on 2018-02-17 / Affiliate links / Images from Amazon Product Advertising API