The distribution of onychomycosis depends to a large extent on climatic and social conditions, age, sex, occupation, concomitant diseases, and other factors. Fungal diseases of the nails require timely treatment and prevention. If the infection is left untreated, it may provoke nail discoloration, thickening, and crumbling of the nail edges.
The modern nail fungus medicine offers various techniques to eliminate the problem but before you start your anti-fungal treatment journey, you should arm yourself with patience and persistence – nail fungus can be very stubborn, therefore, the sooner you start, the sooner the fungi will be gone!
Some of the common ingredients with clinically proven efficacy against nail fungal infections include Undecylenic Acid, Deacetylated Chitin, Zinc Undecylenate, and some potent essential oils.
The list below will show you the best nail fungus medicine available without a prescription, based on their overall performance, clinical evidence, and patients' feedback.
Best nail fungus medicine
Editor's Choice




Best Seller






Name
Arishine Fungus Treatment
Key ingredients
Deacetylated Chitin, O-hydroxybenzoic Acid, Angelica
Undecylenic Acid, USP 10%
Deacetylated Chitin, O-hydroxybenzoic Acid, Angelica
Propylene Glycol, Urea, Lactic Acid
Undecylenic Acid, Isopropyl Palmitate
Editor's Choice


Key ingredients
Deacetylated Chitin, O-hydroxybenzoic Acid, Angelica


Key ingredients
Undecylenic Acid, USP 10%
Best Seller


Name
Arishine Fungus Treatment
Key ingredients
Deacetylated Chitin, O-hydroxybenzoic Acid, Angelica


Key ingredients
Propylene Glycol, Urea, Lactic Acid


Key ingredients
Undecylenic Acid, Isopropyl Palmitate
Fungus Stop Antifungal Pen


Fungus Stop
&nbsp
Tested and proven nail fungus medicine
Gentle and harmless to the skin
Restores discoloration, brittle and cracked nails
Easy to apply
Fungus Stop is one of the best-selling nail fungus medicines you can find on the Internet. The antifungal pen has an impressively high rating, over 1400 patients shared their experience of the fungal treatment.
Fungus Stop is tested and proven results in killing nail fungus on both toenails and fingernails. You can see lots of before and after pictures-the positive difference is obvious and the entire anti-fungal treatment period required is no more than a couple of months (until the healthy nail grows).
Below you can see the photos of the 7-week improvement of a nail fungal patient who tried a few different antifungal products with little to no success. He filed the nail once a week for 5 weeks and applied Fungus Stop until the 6th week where he applied the antifungal medicine once a week until the end of the formula. Then, the only thing he needed to do is wait for the rest of the nail to grow out:

A patient with a severe fungal infection, affecting the fingernails managed to completely eliminate the problem within 10 weeks:

Index finger with a severe fungal infection, causing pain and discomfort is starting to recover after 2 weeks of treatment with this nail fungus medicine. (Fungus Stop was applied 3-4 times a day):

The active ingredients in this nail fungus medicine include:
Deacetylated Chitin 2% – a natural polycationic linear polysaccharide derived from chitin
O-hydroxybenzoic acid 3% – a common bacteriostatic agent and preservative in cosmetic products
Angelica Dahurica – dried root of Angelica herb with strong antioxidant and anti-inflammatory properties
Fungus Stop nail fungus medicine contains gluten-free and non-GMO ingredients only.
This natural anti-fungal pen is 100% safe and does not cause discomfort or painful sensation during the treatment process, unlike most antifungal treatments. You can even apply it to the skin surrounding the affected nail – the solution will absorb into the cuticle skin and skin around the edge of each infected nail and will attack the fungus from within.
When applying the nail fungus medicine, it is best for the toenails to be free of anything that might hinder the medication from reaching the fungus (e.g. nail polish). The anti fungal pen is easy to use – the brush included will help you apply the medication to the nail affected, while the clear liquid will dry out within seconds.
Another great aspect of this fungal treatment is that you have a 100% money-back guarantee if you are not satisfied with your results. However, if you check some of the patients' comments, this may not be needed:
Excellent product! I have tried several other brands with some success, Fungus stop cleared it up in no time . Easy to use applicator. I have had trouble with one nail for years Fungus stop cleared it up in a few days.
This nail fungus medicine works really well; I've had great results using it. People should note that it takes months for a nail to look normal again since it usually takes a long time for a nail to grow. Don't get discouraged, this stuff is great.
---
Arishine Fungus Treatment

Arishine Fungus Treatment
&nbsp
Effective treatment for discolorations, brittle and split nails
Fast acting – visible results in less than 4 weeks
Promotes healthy nail regrowth
Easily applicable
Arishine toenails and fingernails solution is a safe option for the treatment of fungal nail infection, affecting the toenails or fingernails.
Depending on the fungal infection severity, the complete treatment period lasts approximately 4-12 weeks.
Arishine Fungus Treatment contains 2 pens, which will be enough for almost 3 months if you regularly apply the product (3 times a day).

The active ingredients in this anti-fungal solution include:
Deacetylated chitin 2%
O-hydroxybenzoic acid 3%
Angelica Dahurica
Even though most similar solutions contain these exact ingredients, the number of satisfied customers is incredible, this is why we added the Arishine Fungus Treatment to our list of effective nail fungus medicines of 2019.
According to patients who tried this Arishine solution, the nail starts to fall off when it grows out. But this relates to the dead part of the nail only, a newly formed, healthy nail starts growing during the treatment process.
Below you can see the improvement of a long-time fungus sufferer, who took many photos of his progress:
Now 5 weeks in and I can go bearfoot without worry. I know in another 2 weeks it will be 100% cured.
Many other patients shared their success stories, some of them needed less time to recover the nail plate (for instance, this man's toenails needed only 5 weeks of regular application):
This product seems to be finally working for me. I've been using it for more than 5 weeks and now can see the new nail growing out clear, thinner, and healthier looking.
The next comment is written by a lady who had a fungal infection on 3 of her toenails. She managed to get completely rid of the problem within 5 weeks:
t really worked for me, and worked greatly. I had 3 toenails that were infected, and applied this pencil product three times a day (sometimes two) on those toenails
Here's a very inspiring review, written by a patient with fungal infection, starting in the middle of the nail plate:
4 weeks on, seems to be working, the fungal has gone just waiting for the nail to grow out.
Unlike most other products, aiming to treat fungal nails, this one allows the application of nail polish on top of the infected nail. However, the effect will come faster if you avoid covering it.
You should also remember to let the substance dry out completely before wearing your socks.
The overall performance of Arishine is amazing – more than 85 % of all patients say this product is excellent, those who decided to leave a comment are quite satisfied with the results obtained.
---
Funginix

Funginix
&nbsp
Destroys the nail fungus
Contains FDA-approved undecylenic acid
Won't provoke discomfort or pain
Easy to apply antifungal pen
More than 70% of all patients are extremely satisfied with this nail fungus medicine. The main ingredient is FDA-approved Undecylenic Acid, USP 10% – a potent antifungal ingredient, intended for the treatment of skin infections, proven effective against the stubborn, easily spreadable fungi, suitable medicine for nail fungus, athlete's foot, ringworm.
There are comments informing that the visible effect can be noticed really fast:
"I noticed a difference within days, not weeks. I have been using this nail fungus medicine for 2 months now and my fungus is totally cleared up."
Several fungal patients added photos to their reviews, where the effect of Funginix nail fungus medicine can be easily noticed:
A patient, who got the fungal infection at a beauty saloon decided to try Funginix and managed to destroy the infection after a 3-month regular application of the anti-fungal treatment:
After three months of use, I am pleased to report the fungus is gone.
It is highly recommended to apply Fungginix toenail fungus medicine to the skin around the toenail. This way, the nail fungus treatment absorbs into the cuticle skin and skin around the edge of each infected nail.
The most important is to be consistent – you shouldn't skip the daily application of Funginix, as this may cause the bacteria to spread.
Also, keep in mind that nail fungus doesn't resolve overnight. Think months, not days when using nail fungus medicine!
---
Kerasal Fungal Nail Renewal 
Sale

Kerasal
&nbsp
Proven to improve the condition of the nail plate within 1 week
Effective nail fungus medicine
100% money-back guarantee
Kerasal nail fungus medicine provides improved appearance for discolored or damaged toe nails or finger nails by directly penetrating the nail for visible results starting in just 1 week, according to the description provided.
Kerasal's rating is okay – most of the fungal patients rated it an excellent product.
For some, Kerasal nail fungus medicine works by removing the upper layer of the nail plate and eliminating the fungi. The anti-fungal procedure will stop the spreading of the bacteria and the effect of the fungal treatment can be visible within a short period of time.
However, multiple comments say this fungus treatment is not the most successful one:
Been using this product now for almost 2 months and still have not yield any results.
You should also note, that the nail fungus medicine should not be applied on nail polish, as it won't have any effect.
The containing ingredients in Kerasal anti-fungal treatment include humectants (increase moisture), lactic acid and sodium hydroxide (which immediately forms sodium lactate).
---
Fungucept Complete Nail Fungus Cure


Fungucept Complete
&nbsp
100% natural antifungal treatment enhanced with potent essential oils
Free from alcohol, parabens, and harsh chemicals
Proven antifungal properties
Positive results, verified by patients
ZANE HELLAS products an excellent performance on the Internet. More than 70% of all fungus patients report that they had very successful results thanks to their Fungucept Complete nail fungus medicine.
It contains 100% pure essential oils and A, C, E Vitamins, the base ingredient is oregano oil essential oil, which is also alcohol-free and undiluted. Oregano oil is a potent anti-fungal and has a unique ability to kill both bacteria and fungi.
Fungicept Complete nail fungus medicine is free from alcohol,  yeast, gluten, and preservatives.
According to the description, you will need 4-8 weeks until the nail is completely recovered. Most fungal patients managed to destroy the fungal infection within a month and a half (they applied the anti-fungal treatment twice a day). However, it took longer for others:
This works. Nail fungus doesn't resolve overnight. Think months, not days.
Also, the infected nails must be clean and without nail polish, so Fungucept Complete nail fungus medicine could be absorbed and penetrate below the nail plate.
A lady shared a picture of her progress so far, she believes  product. Fungucept has helped her a lot and is very grateful that her large toenail is getting back to normal:

A woman bought Fungucept for her boyfriend's toenails. After a month of treatment, their condition has visibly improved:

This nail fungus medicine is manufactured in Greece, this is why the delivery may take around 3 weeks, so you should keep that in mind before ordering this essential oil blend.
---
Fungi Nail Brand Toe and Foot Pen
Sale

Fungi Nail Brand Toe and Foot Pen
&nbsp
Discreet, travel size antifungal solution
Safe and effective nail fungus medicine
Pharmacist-recommended solution to destroy the fungi
The active ingredients in this nail fungus medicine include Undecylenic Acid and Isopropyl Palmitate. Both ingredients have very strong antifungal activity. According to fungal patients, the formula works well and doesn't leak, which is quite important since it is highly recommended that the substance is applied to the affected area as long as possible.
The nail fungus medicine should be applied over the toenail and over the nail bed.
There are loads of positive comments about Fungi Nail, yet its' rating is below the average:
"After using two other nail products, this is the first one to show any affect on Nail Fungus. I will be re-ordering."; "Finally something that's showing improvement quickly."
Only one fungal patient left pictures, showing the recovery process of the fingernails, they were all severely affected by fungi:
Worked really good on my last two finger nails which looked horrible. I applied this nail fungus medicine 2x a day for about 3 months. Morning and night. Never skipped a day.
The disturbing part is that there is a considerable number of negative comments claiming that the formula is not effective at all; there are many patients who saw no improvement in their condition:
"At first it seemed like this was working but after 2 months of using twice a day it didn't seem to be working anymore. The pen/brush part was nice but it didn't control how much cames out at all. It was like using a dropper! Not very impressed."
What are the ingredients in an effective anti-fungus medicine?
The effective ingredients used in a nail fungus medicines aim to kill the fungal cells and prevent them to grow and reproduce. Some of the ingredients proven to provide fast and strong effect include:
Undecylenic Acid – an unsaturated fatty acid, derived from castor oil; a topical antifungal agent used in common oth antifungal medicines
Deacetylated Chitin – destroys the fungal species, found to provoke no skin damage when applied topically, unlike most antifungal medicines
Zinc Undecylenate –  reduces the irritation and swelling, associated with nail fungal infections, prevents the growth of the fungi
Essential Oils 
Important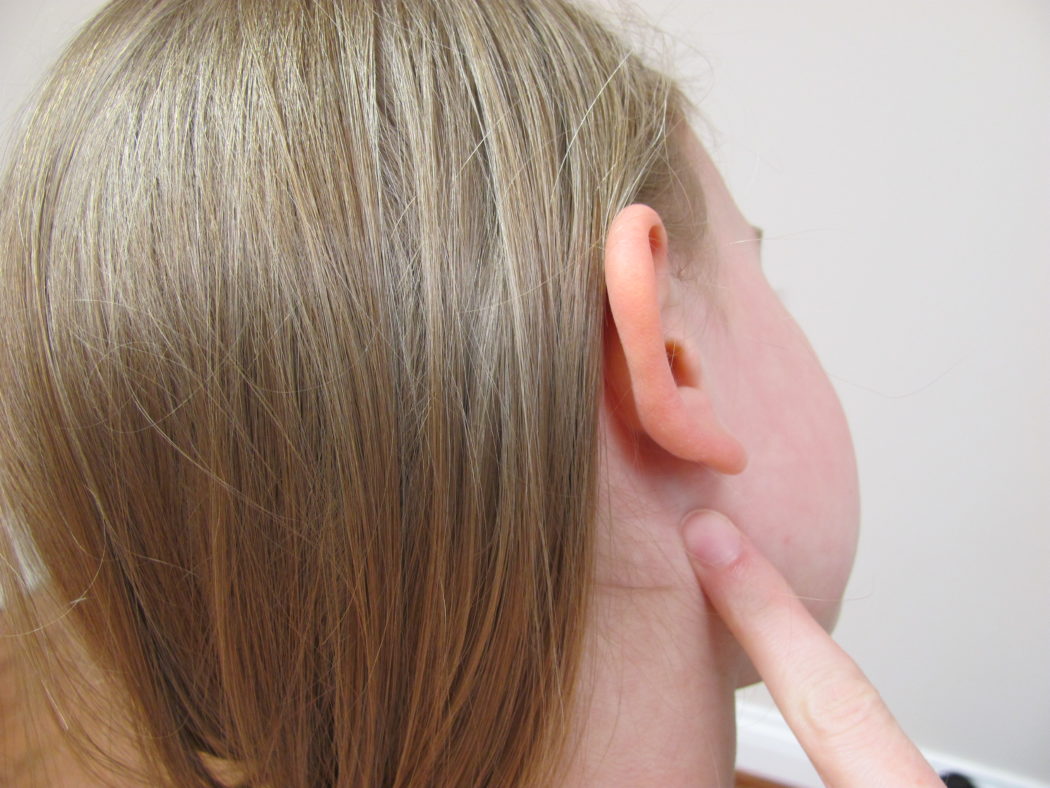 Everyone's skin is unique, and even if you have chosen the best product for your skin condition, the containing ingredients may still cause some irritation, burning sensation, rash or allergy.
To avoid potential skin reactions, we highly recommend performing a patch test before using the product (you can download printable PDF version here)
References
1.Antifungal effects of essential oils from oregano and fennel on Sclerotinia sclerotiorum
https://www.ncbi.nlm.nih.gov/pubmed/17897206
2. Antifungal activity of the lemongrass oil and citral against Candida spp
https://www.ncbi.nlm.nih.gov/pubmed/18553017
3. Evaluation of anti-Candida potential of geranium oil constituents against clinical isolates of Candida albicans differentially sensitive to fluconazole: inhibition of growth, dimorphism and sensitization.
https://www.ncbi.nlm.nih.gov/pubmed/20337938
4. Antifungal activity of the essential oil of Melaleuca alternifolia (tea tree oil) against pathogenic fungi in vitro.
https://www.ncbi.nlm.nih.gov/pubmed/9055360
5. Is eucalyptus oil an effective antifungal treatment for onychomycosis with and without nail matrix infection?
https://www.ncbi.nlm.nih.gov/pmc/articles/PMC4595230/
Last update on 2019-07-13 / Affiliate links / Images from Amazon Product Advertising API
Summary

Article Name
The Best Nail Fungus Medicine of 2019
Description
The most effective over-the-counter nail fungus medicine with proven ingredients to destroy the fungal infection and stop the spreading oof bacteria
Author
Publisher Name
Publisher Logo