As you may already know, the first signs of drying do not cause any particular discomfort, but if ignored, they can lead to aggravation of the drying problem.
Very dry skin can be tight, rough, scaly, cracked and itchy. The skin usually feels very stretched and may also look flaky.
Excessive drying may lead to cracking of the skin, especially in areas where the skin bends and stretches during movement (e.g. the knees and the elbows).
In order to resolve the dry skin problem, it is highly recommended to follow a skin care routine that does not cause further deterioration of the skin barrier, while providing deep moisturizing.
After thorough research on the Web, here's a list of the most effective products you can purchase online in order to moisturize your skin the best way possible (the products listed are the best-selling ones available Online; positive and negative aspects are included).
Lubriderm Advanced Therapy
Extra Dry Skin Lotion, 24 Fl. Oz.

Lubriderm Advanced Therapy Lotion, For Extra Dry Skin, 24 fl. Oz
&nbsp
24-fluid ounce bottle of lotion
Helps hydrate, replenish, and strengthen extra dry skin
Vitamins E and B5 plus skin-essential lipids
The lotion has a very good performance on the Internet – almost 85 % of all customers claim to have good results. The substance is a bit thick, according to customer reviews and has a light floral-like fragrance. The containing ingredients include cetyl alcohol, vitamin E, glycerin and other popular skin softeners. The sorbitol, available in the formula has a superior water-binding capacity and acts as a natural humectant, which attracts moisture from the air and binds it to your skin cells, slowing its evaporation Almost all of the comments available are extremely positive and say that the product keeps the skin moist for quite a while:
"Not sticky, goes on smooth, great for skin, hands, feet, all over.";" Absorbs into skin well and you don't have to reapply during the day."
There are loads of customers who claim to use this particular product for years. It is also recommended for eczema-suffers.
---
ShiKai – Borage Therapy Dry Skin Lotion
Plant-Based Soothing & Moisturizing Relief For Dry, Irritated & Itchy Skin, Non-Greasy, Sensitive Skin Friendly (Original Unscented, 16 Ounces)
Sale

ShiKai - Borage Therapy Plant-Based Dry Skin Lotion, Soothing &...
&nbsp
FAST RELIEVE DRY, ITCHY & CRACKED SKIN: These OMEGA-6 products are specifically formulated to...
BORAGE PRODUCTS ARE UNIQUE, EFFECTIVE NATURAL SOLUTIONS: Using ancient ingredients like shikakai and...
FORMULATED FOR CHRONIC DRY SKIN THAT JUST WON'T GO AWAY: Borage oil penetrates deep, delivering GLA...
This lotion has an average performance. Borage oil is the active ingredient in this formula, it is hydrate dry, damaged and irritated skin tissue. Borage oil penetrates deep, delivering GLA & benefits directly to the cells, which helps skin retains more moisture & stay healthier.According to a customer who liked it. The other ingredients containing in the product provided with a number of skin-friendly ingredients that moisturize and prevent inflammation.
"It soaks in quickly and leaves the skin soft as a baby's."; "ShiKai Borage Therapy always instantly soothes and moisturizes without feeling greasy. It melts into your skin and leaves it beautifully soft and hydrated."
Another good feature about the lotion is that it is fragrance-free (which makes it great for patients with sensitive skin and for those with eczema).
The main downside about the lotion is its' price- there are customers who find it more expensive compared to similar products. There are no comments reporting that the lotion is not effective.
---
Hemp and Olive Body Butter
Natural for Dry Skin, with Coconut Oil, Organic Beeswax
Sale

BC Bud Natural Hemp & Olive Body Butter, Creamy Ultra Hydrating Formula for...
&nbsp
BEST BODY BUTTER: This is one of our finest products, combining pure hemp oil with the luscious...
ADVANCED HYDRATING FORMULA: Rich in soothing Omega Fatty Acids that lock in moisture. Our body...
Moisturizes anCRUELTY FREE & NATURAL INGREDIENTS: A luxurious blend of Hemp Seed Oil, Olive Fruit...
This luxury formula is specially designed for dry skin treatment and softening the skin.
The Sodium Stearoyl Lactylate offers unsurpassed skin moisturization and a smooth feel on application.  Other ingredients containing in Hemp and Olive Body Butter include various essential oils as well as vitamin E (it contains antioxidants that neutralize the effects of free radicals caused by ultraviolet radiation, thus soothing the skin)
More than 85 % of all customers claim to be very satisfied with their results:
"Melts on contact & has a pleasant scent. It seems to help the driest part of my skin. "; "This body butter is wonderful. It worked the first time. I use it every day and night. My elbows are no longer dry with thick skin. My elbows are smooth and moisturized."
A considerable downside about this moisturizer (the only negative aspect reported) is that it only comes in 2.4 ounces jars, which customers find quite annoying:
"So I decided to try this butter–well it's in a very small container, which I find annoying since I apply tons of whatever product I'm using over my entire body."
---
MORINGA ENERGY OIL
8 oz. USDA Organic,100% Pure Moringa Seed Oil – Cold Pressed to Rejuvenate dry Skin & Body, full of Vitamins & Nutrients

Moringa Energy Oil - USDA Organic 100% Pure Moringa Seed Oil from Cold...
&nbsp
BEST MORINGA OIL: All Natural 100% Pure USDA Organic Moringa Seed Oil Organic provides Rich...
NUTRIENTS ARE ABLE TO PENETRATE DEEPLY: Naturally Healing Properties, Fair-Trade, Pure & Organic...
ALL NATURAL: Helps to Rejuvenate the Skin, Face, Hair and Body. Soothes inflammation. Cold Pressed...
The only ingredient containing in this product is cold pressed 100% Pure Moringa Organic Oil [1] provides with all the essential nutrients for moisture and keep skin healthy. It is certified USDA organic [2], which is very important since such products have strict production and labeling requirements. The moringa oil provides with various benefits: It softens dry skin and maintains moisture in the skin, It is good for conditioning dry, chapped lips, It's beneficial to treat rough, dry skin conditions like dermatitis, eczema, and psoriasis.
It can be applied on very delicate skin areas (it is suitable for infants skin as well). What you should have in mind is that this formula is a light oil that takes 10 to 20 minutes to soak in, leaving a light residue easy to wipe off if needed. The product has excellent reviews only.
"I love this oil, love the fact that it came in a dark bottle. You can tell it is good quality oil. Although it is expensive it's worth it. It makes my skin soft and younger looking. "
---
OZNaturals Body Butter Lotion
This Natural Body Moisturizer Contains Sweet Almond & Macadamia Nut Oil For A Luxurious Skin Moisturizer That Revives Dry Skin With A Healthy, Vibrant Glow!
Sale

OZNaturals Body Butter – This Natural Body Moisturizer Contains Sweet...
&nbsp
RENEWS SKIN and fights free radicals for a younger healthy glowing look Nourishing and hydrating...
THIS BODY BUTTER provides a healthy shimmery summer look  Nourishing ingredients hydrate skin...
USING THE HIGHEST concentration of natural and active ingredients possible Never compromising on...
The product has loads of reviews on the Internet, unfortunately, not all of them are very positive. It contains soybean and castor bean oil. Customers inform that the product works great on the excessively dry skin. However, it has a very strong fragrance, which most of the customers did not like:
"The only thing I don't like about it is the smell. Other people have commented that it smells medicinal, which is true, but it is extremely unpleasant to me."
Another aspect which clients found disturbing is that it doesn't seem to be the most appropriate body wash:
"it is doubtful that this actually cleans skin"
---
Important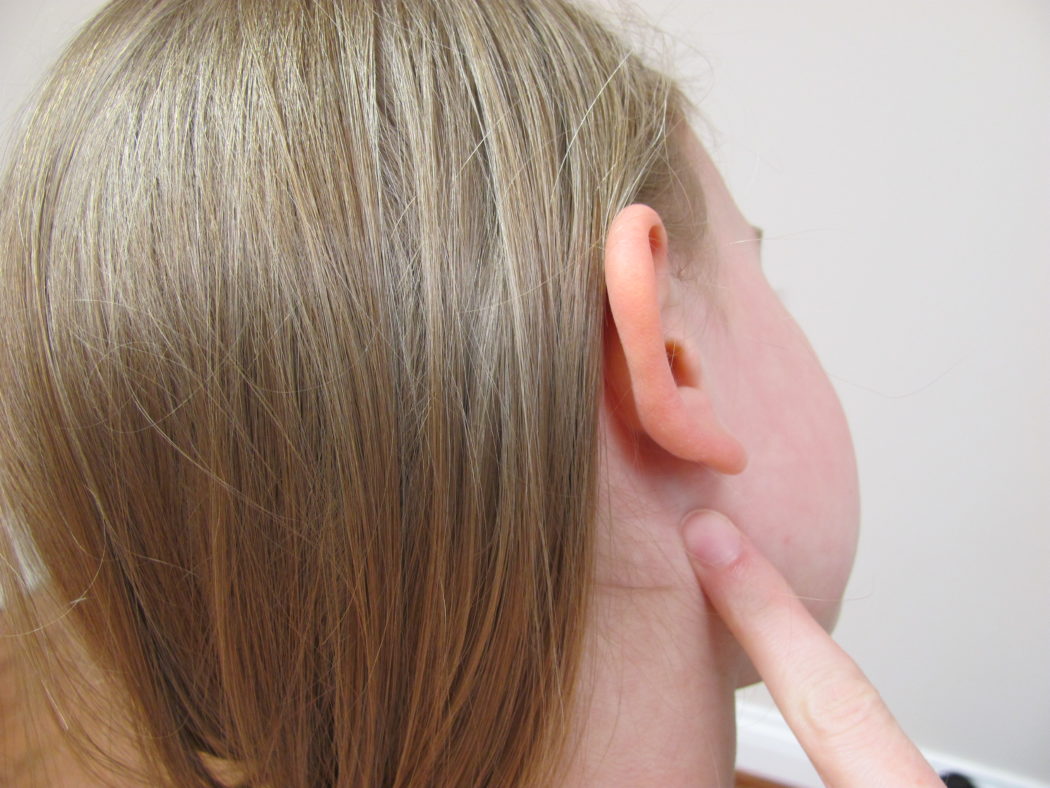 Everyone's skin is unique, and even if you have chosen the best product for your skin condition, the containing ingredients may still cause some irritation, burning sensation, rash or allergy.
To avoid potential skin reactions, we highly recommend performing a patch test before using the product (you can download printable PDF version here)
Last update on 2019-06-05 / Affiliate links / Images from Amazon Product Advertising API