Atopic dermatitis (Eczema) is usually accompanied by skin rashes, pruritus, swelling, and redness. Depending on the stage of eczema and its appearance, rashes can vary from delicate to very inflamed skin areas.
As a result of eczema, the skin can become thicker, harder and dry, may start to crack and peel. Eczema is generally characterized by acute and chronic phases. In the acute phase, swelling of the skin, redness, and formation of pimples is observed, and in the chronic phase dryness and scaling are more characteristic.
The appropriate skin care is crucial for alleviating the symptoms of eczema. The purpose of lotions and creams for eczema management is to enhance the appearance of your skin and relieve it from the itching, scaling, and redness.
This is why we collected the best eczema creams and lotions  (pros and cons included) based on patients' reviews and ratings.
Best Seller




Editor's Choice






Key Ingredients
Organic Aloe, Chamomile, Amaranth Oil
Colloidal Oatmeal, Ceramides, Essential Lipids
Glycerin, Pentylene glycol, Panthenol
Colloidal Oatmeal 2%, Glycerin, Dimethicone
Best Seller


Key Ingredients
Organic Aloe, Chamomile, Amaranth Oil


Editor's Choice


Key Ingredients
Colloidal Oatmeal, Ceramides, Essential Lipids


Key Ingredients
Glycerin, Pentylene glycol, Panthenol


Key Ingredients
Colloidal Oatmeal 2%, Glycerin, Dimethicone
The best eczema creams
Puriya
Sale

Puriya Mother of All Creams
&nbsp
Powerful 13-in-1 natural formula, providing instant and lasting relief
Suitable and effective for the treatment of dry, cracked, flaky and irritated skin
Contains no toxic ingredients and harmful chemicals
Provides intense skin hydration and stops the itchy sensation
Puriya is appropriate to use for various skin conditions and seems to had helped many people in their battles with eczema, urticaria, excessively sensitive skin, rashes etc.
This multipurpose cream stimulates the local immunity of the skin – unlike corticosteroids that suppress it and gradually restores the disturbed barrier function, restores the water-lipid balance of the skin damaged by eczema, and stimulates the healing process, makes the skin more resistant and reduces the risk of relapse.
There are many patients who attached photos before and after their treatment and the results are really impressive.
A mother decided to post before-and-after Puriya treatment images of her son's eczema improvement:
He has been desperate for months to find some relief from severe eczema on his face, neck and shoulders
Another eczema sufferer managed to keep the symptoms at bay after using Puriya for 2 weeks:
 This is the only thing that seems to be working
There's a review, written by a long time eczema sufferer who was very skeptical at the beginning of the treatment process. However, Puriya turned out to be the only thing that actually improved the symptoms of eczema and now she believes it is the best eczema cream to buy:
I saw relief in a day and less than a week later I'm nearly completely healed. I had been using steroids (prescription Fluocinonide) that didn't even help as quickly as this Puriya cream!
An eczema patient used Puriya cream for the facial area. Not only the rashy, irritated skin improved but the brown patch on the face became barely visible as well:
My eczema patches improved and were less itchy, and I noticed a brown patch on my face had changed.
Note that Puriya is a heavy cream with a thick consistency, so a little goes a long way. The natural ingredients combined in the formula stimulate skin healing and alleviate the symptoms, associated with eczema.
A very recent review also informs
"The company issued me a refund for the product so there is no risk to you in giving it a try."
and below every negative comment (note that such comments are very few) the company owner offers a full refund immediately, which is very impressive given that most companies do not offer any refund.
A downside to this product is the peppermint fragrance as it is likely to irritate the skin, although it depends on the individual:
 "It has a very mild peppermint scent that is pleasant and not overbearing."
Read Puriya Cream detailed review here.
---
Eucerin Eczema Creme
Sale

Eucerin
&nbsp
Ceramide-3 and Licochalcone-enriched product
Proven to soothe and deeply hydrate the skin surface
A gentle formula, suitable for adults, children, and babies over 3 months
Dermatologically tested formula
All Eucerin products target the dry, irritation-prone skin. The company developed their eczema relief formula to improve the overall condition, fortify and deeply moisturize the itchy eczema skin.
This eczema cream Eucerin is enriched with Ceramide-3 and Licochalcone and is suitable for all body parts:
Ceramide-3 has a proven deep hydrating effect on the skin, this compound creates a barrier on the skin surface, which protects the skin and reduces the irritation, associated with eczema; most effective eczema creams contain Ceramide
Licochalcone is an ingredient, derived from Chinese licorice root, which helps calm the skin, leaving it soft and nourished
Eucerin eczema cream is appropriate for the treatment of mild to moderate atopic dermatitis flare-ups and should be applied as needed or as directed by your doctor.
What is more, Eucerin eczema cream is also suitable for babies (3 months or older), children and older people.
All symptoms, associated with eczema should have completely disappeared within a week, as reported by multiple patients,
It provides safe and gentle protection, keeping the skin well hydrated during the day:
 I have tried a ton of other over the counter lotions and this one works the best. I even use it exclusively on my face twice a day because it's the only thing that keeps the eczema away.
Almost 80%  of all patients who shared their experience with this effective eczema cream consider Eucerin an excellent product, some even recommend it to family members and friends.
Another great aspect about this formula is its' price – you can get it for less than $7 Online, which is about 5 times less than similar eczema creams, targeting the dry, irritated skin.
---
Neosporin Eczema Cream
Sale

Neosporin Eczema Treatment Cream
&nbsp
Visibly restores the skin within 3 days
Relieves the symptoms of eczema (dryness, itching, scaling and discomfort)
Clinically proven effective for eczema management
Neosporin is one of the few eczema creams, approved by the National Eczema Association. The formula provides a visible improvement in the eczematous skin in just 3 days of consecutive application.
Neosporin moisturizing eczema cream is clinically proven to eliminate the common symptoms of the skin condition. Patients, experiencing serious irritation, itching and discomfort report a visible improvement in the condition even after the initial application of the cream.
A lady, who has suffered from severe eczema for most of her life shared a photo of her improvement – bad spots healing, significantly smaller, with healed skin poking through:

Here's another review, written by a dermatologist who uses Neosporin on 3 years old son:
3 year old son with atopic dermatitis (eczema) since 6 months of age, this is the best product that I have used on his skin so far. I'm a dermatologist so have access to many prescription and over-the-counter products for eczema. This so far has worked better and quicke
Neosporin is a leading revolutionary skincare brand, available on the market since 1954, focused on providing relief for the irritated, unhealthy skin.
---
Eczema relief cream Gold Bond

Gold Bond
&nbsp
Hypoallergenic, fragrance and steroid-free formula
Dermatologist-tested and proven effective
Provides deep skin hydration
Suitable for all over body application
Gold Bond Ultimate Eczema relief is specially formulated for atopic dermatitis sufferers and can be safely applied to all body areas, affected by the unpleasant symptoms. This dermatologist-tested eczema lotion is both steroid and fragrance-free. It contains 2% colloidal oatmeal, which makes it an even more effective skin hydrating cream (most products for eczema management usually provide only 1% colloidal oatmeal).
The Gold Bond eczema lotion has a good reputation among patients, most of those who left a review are pleasantly surprised by the results obtained. According to the comments, Gold Bond eczema lotion keeps the flare-ups away as long as you regularly apply the product.
Good news is that there are a couple of comments, posted by patients with very severe atopic dermatitis symptoms and this cream managed to meet their expectations by successfully reducing the itching, swelling, dryness, peeling, and irritation.
People with cracked, easily bleeding skin experienced very positive results after treating the affected areas with Gold Bond Eczema Cream.
A woman with a severe eczema rash on her neck posted a picture of her 24-hours results with the product:

---
Peterson's Ointment

Peterson's Ointment
&nbsp
Provides temporary relief for the dry, irritated and itchy skin
Prevents potential infections, caused by burns, cuts and insect bites
Effective against the symptoms of eczema, psoriasis and various blemishes
Excellent reputation among eczema patients
Products developed to relieve itching, dry and irritated skin with such a positive reputation can be rarely found on the Web. The truth is that more than 90% of the patients, who tried this formula, shared their positive experience with Peterson's Ointment. The product has been used for decades, you can even see pictures from the National Museum of American History from ca 1925.
There are many people saying they have been using this ointment for years and are still satisfied with the results:
I have been using this product for over 40 years. It was grandma's go to for all her first aid needs and I inherited her love for it.
The effective eczema cream combines very few ingredients, aiming to provide instant relief and reduce the discomfort, following eczema, excessively dry skin, seborrhea, psoriasis, and others.
The combination of Camphor 3% and zinc oxide 6,6% is proven to successfully reduce the itching, associated with eczema, while promotes the healing processes and soothes the irritated skin.
This unique formula is suitable for the treatment of multiple skin conditions, requiring rapid healing and regeneration of the skin cells.
Unfortunately, the formula can be rarely found in pharmacies or stores but it can still be found Online.
Read Peterson's Ointment detailed analysis.
---
Cortizone-10 Plus Ultra Moisturizing Cream
Sale

Cortisone-10
&nbsp
A very potent anti-itch formula with a deep moisturizing effect
Reduces itching and discomfort, associated with eczema
Suitable for the treatment of skin inflammations, irritations, and rashes
If you experience severe eczema symptoms, cannot handle the itching and discomfort, associated with the condition of your skin, Cortizone-10 Plus, might be the most suitable option for you. This 1% Hydrocortisone treatment is proven to temporarily alleviate the discomfort, inflammations, and rashes.
The effect of this topical cortisone treatment can be experienced immediately after the initial application. This odorless cream has a has a very light consistency and is easily absorbed by the skin. The price is very affordable, compared to most eczema treatment options on the market.
People are very happy with the effect of the treatment with Cortizone-10 Plus, some even share that they have been using this exact product for years now:
I haven't been without

this eczema cream in over 10 years. Any red patchy, dry, red or itchy skin, this is the cure.
An eczema patient shared her results after a severe flare-up on the leg:
 I bought this and the relief I felt was IMMEDIATE. Like a miracle! I just had another flare up yesterday and put some on. Here are pictures that were taken just one day apart.
A psoriasis sufferer also shared a photo of the cream, applied to the skin:
Applied limberly to a patch of psoriasis. I like the consistency of the product.
---
Aveeno Eczema Cream
Sale

Aveeno Eczema Cream
&nbsp
Best-selling brand for dry and itchy skin relief
Medically recommended for eczema treatment
Helps restore skin barrier, keeping the skin well hydrated
Recommended by the National Eczema Association
This effective eczema cream is said to relieve dry, itchy, irritated skin due to atopic dermatitis. The active ingredient in the product is Colloidal Oatmeal, which is a clinically proven cleanser, moisturizer, buffer, as well as a soothing and protective anti-inflammatory agent. [1]
Many patients say that it can be applied to the facial area and will not cause pore clogging.
The formula has an excellent rating as well as positive reviews, informing that it absorbs well while softening the skin.
"This Aveeno lotion is pretty thick and I can feel its presence on my skin long after I've applied it. But it stops the itching and flaking and does hydrate my extremely dry skin. It's not sticky and it smoothes on easily, which is a downfall of most lotions and creams that I've tried."
Patients of all ages provided photos of their improvements after applying this Aveeno eczema cream:
A long-time eczema sufferer, whose eyes were completely swollen shut and red, the face was peeling, in pain, inflamed and dry shared:
I ordered this and nearly instantly felt and saw results. These two pictures are LESS THAN 24 HOURS APART.
A mother used this Aveeno eczema cream on her baby's skin:
Tried it yesterday (also used Destin Diaper Rash) and it works amazing , just this morning i can see a big diffrence although it hasn't completely healed the results are kicking in!
A patient used Aveeno to treat her eczema on the inner arm and is quite satisfied with the result so far:
 A friend recommended this and it has helped a lot even in just one week. It isn't totally gone but it helps tame it.
A disturbing inconvenience about this product is the "long-lasting, thick, pasty feel", some patients don't want to use creams with a thick consistency, especially if they intend to apply it to the facial area or intend to cover with makeup products.
---
Cetaphil Restoraderm

Cetaphil Cream
&nbsp
Proven to provide immediate, long-lasting hydration for the excessively dry, itchy skin
Helps repair the skin' natural protective barrier
Easily absorbed by the skin without leaving a greasy residue
The product is Paraben, nut oil, fragrance, and steroid free and all of these features are well-received by most patients. You should have in mind that this body moisturizer contains shea butter, which may provoke allergic reactions in particular cases. The product can be applied on all body parts  "I have been using this on my entire body, including my face, (per my dermatologist's recommendation) for several months now and have seen no acne."
Almost 80%of all 1300 reviews are really positive, atopic dermatitis sufferers are very satisfied with this potent eczema cream, many people have attached before and after photos, which show great improvement.
There are even people, using Cetaphil eczema formula on their babies, as it seems to have a great effect even for the most sensitive, fragile skin:
My son has had baby eczema since he was born. It had progressively gotten worse until he started bleeding,peeling, and oozing.
A 62 years old eczema patient, who tried many over the counter eczema products found this one extremely helpful for her itchy, flaky skin:
I started noticing a difference after the first week with less itching and flaking….I was hopeful. After 2 weeks all the itching was gone, flaking was almost gone and I was over the moon, what a relief.
The only thing we found a bit disturbing is patients complaining about the lack of a plastic seal around the neck of the bottle. Some of them consider the smell of the product unpleasant and you should have in mind that the product cannot be for hair wash:
"Don't buy this if you want clean hair. My hair felt sticky and I had to rewash with real shampoo."
A downside about that moisturizing eczema cream is the tingling sensation it leaves on the skin, which most patients would rather avoid:
" I do not have eczema, but I've developed dry, flaky and sensitive skin (on my face). This works well, but does tingle sometimes when I have been aggressive with my cleansing routine."
---
The most effective eczema cream for body and hands
When seeking for the most appropriate eczema creams, you should carefully check the ingredients: pay attention to the number and the type of moisturizing agents and try to avoid any potential irritants.
Note that your body skin is different from the one, covering your hands. The body skin needs easily applicable products with deep moisturizing properties, which will provide the protection needed. The most effective eczema creams listed above are specially formulated for the needs of the body skin.
The skin, covering your hands is a bit rougher – the hands are exposed to temperature fluctuations, to the UV light, various detergents and the like. This is why they need adequate, deep-penetrating products that will leave a protective barrier, which is needed for maintaining optimal moisture levels, leaving the skin nourished and repaired:
Best Seller






Editor's Choice


Aveeno Eczema Therapy Hand & Face Cream for Dry, Itchy Skin with Colloidal...
Gold Bond Eczema Relief Hand Cream, 3 Ounce
Natural Touchy Skin Healing Salve Intensive Skin Treatment For Eczema,...
Skinfix Eczema Hand Repair Cream 3 ounces
Best Seller


Aveeno Eczema Therapy Hand & Face Cream for Dry, Itchy Skin with Colloidal...


Gold Bond Eczema Relief Hand Cream, 3 Ounce


Natural Touchy Skin Healing Salve Intensive Skin Treatment For Eczema,...
Editor's Choice


Skinfix Eczema Hand Repair Cream 3 ounces
Best eczema creams for face
The facial skin is very fragile. It often feels rough and tight, even reddened, scaly and itchy, especially if eczema is present.
However, the ingredients that are suitable for the needs of your body skin, may not be the most appropriate option for your sensitive face. This is why the choice of an eczema cream for the face should be really precise and you should not make a single compromise with the product chosen.
Always rely on hypoallergenic formulas avoid potential irritants (parabens, steroids, alcohol, toxic compounds, petroleum), as they may worsen the condition of your facial skin.
Never forget that the eczema cream you are looking for should be specially designed for the delicate skin of the face, try to choose a formula, providing high-performance components which will have both moisturizing and protective effect on your skin.
For your convenience, we selected the eczema creams with the highest satisfaction rate, rated by people, experiencing the same discomfort you do:




Best Seller


Solace Steroid Free Eczema Cream — Now Available Without Prescription —...
MG217 Eczema Face Moisturizing Cream with 2% Colloidal Oatmeal, 3 Ounce -...
Aveeno Eczema Therapy Daily Moisturizing Cream for Sensitive Skin, Soothing...


Solace Steroid Free Eczema Cream — Now Available Without Prescription —...


MG217 Eczema Face Moisturizing Cream with 2% Colloidal Oatmeal, 3 Ounce -...
Best Seller


Aveeno Eczema Therapy Daily Moisturizing Cream for Sensitive Skin, Soothing...
Best moisturizing cream for eczema
The skin barrier is crucial for your overall skin' health. If this barrier functions properly, it provides optimal moisture levels to keep the cells, forming the stratum corneum hydrated and alive. This is how your skin is able to attract, hold and redistribute the moisture needed.
In the presence of eczema, however, this function of the skin is disrupted and the skin barrier is not performing optimally – it cannot keep the moisture needed to prevent dehydration of the skin cells. This makes it vulnerable to infection and irritation  (including itching and swelling).
Providing the hydration needed will help you avoid suffering from the above-mentioned symptoms of eczema.
Just like with any other eczema products, moisturizerizing creams for eczema sufferers should non-irritating emollients and should be suitable for the most sensitive skin types.


Cetaphil Restoraderm Eczema Calming Body Moisturizer 10 oz


Cetaphil Restoraderm Eczema Calming Body Moisturizer 10 oz
Frequently asked questions
What eczema cream smells nice?
Unfortunately, the nice smell of a particular eczema cream is not the most appropriate option for those, suffering atopic dermatitis. This is due to the fact that fragrant agents are often irritating to the skin, some may even provoke severe skin reactions.
What is more, those products, which are marked as 100% natural usually have a rather unpleasant smell.
What is the formula for eczema cream?
Since eczema is a skin condition, related to excessive irritation, itchy sensation, and swelling, the purpose of eczema creams and lotions is to soothe the skin and reduce the discomfort. This is why anti-eczema products are developed to minimize the risks of potential skin reactions while providing strong healing and moisturizing properties.
Most creamss for atopic dermatitis management contain some of the following deep penetrating hydrating agents:
Hyaluronic acid (an ingredient providing deep hydration to the skin cells and retains the moisture for a prolonged period of time)
Shea butter (provides softening and moisturizing effect)
Glycerin (attracts moisture onto your skin which is why it is considered a humectant)
Ceramides (improve the skin barrier function and retain moisture in the skin cells)
Beeswax (has a natural honey fragrance; has a moisturizing effect, has anti-allergenic properties, making it suitable for people with sensitive skin)
Aloe Vera (has a soothing, anti-inflammatory and healing effect on the oral mucosa; it is considered a safe ingredient)
Niacinamides (vitamin B3 derivative; protects the skin from UV damage)
Is an eczema cream containing steroid harmful?
Steroid creams aim to reduce the inflammation and clear up the eczema flare-up. Such topical medications are very potent, provide with immediate results but cannot be used for prolonged periods of time.
A topical corticosteroid treatment course usually lasts 7-14 days, according to the severity of the eczema symptoms. Such treatment should be discontinued as soon as the flare-up is completely gone. The corticosteroid creams are not harmful, on the contrary, this is one of the most effective eczema treatment methods available so far.
However, such creams are not intended for a prolonged application. Note that after the eczema symptoms are completely gone, you should keep applying moisturizing agents to prevent further flare-ups.
Can eczema cream help acne?
Depending on the severity of your condition, you can apply topical creams, ointments and lotions for eczema treatment, as they are hypoallergenic.
Additionally, eczema creams target the inflammation, they reduce the redness and discomfort, associated with eczema and will provide a soothing effect for the acne-prone skin as well.
What eczema cream is safe during pregnancy?
We recommend using natural soothing skin creams if you are currently pregnant. Try using Beeswax, Manuka Honey or Calendula Oil. If natural eczema, treatment methods do not provide the effect needed, you should consult a dermatologist, so he or she will be able to prescribe a corticosteroid treatment to alleviate the symptoms of eczema. It is very important to avoid chemically-derived or fragrant ingredients!
References:
1.https://www.ncbi.nlm.nih.gov/pubmed/17373175
Colloidal oatmeal: history, chemistry, and clinical properties.
2. https://medlineplus.gov/druginfo/meds/a682793.html
Hydrocortisone Topical
Last update on 2019-06-06 / Affiliate links / Images from Amazon Product Advertising API
Summary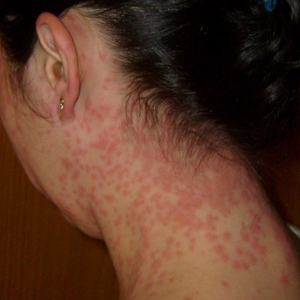 Article Name
Description
The best-selling over the counter products for eczema treatment  (pros and cons included) based on customer reviews and rating.
Author
Publisher Name
Publisher Logo