Why home remedies?
More and more people are resorting to using acne home remedies after numerous attempts to clear out the condition using chemical-filled medications and creams, available on the market.
There are many natural ingredients that can be used for acne control and acne treatment.
The condition is often a reflection of what is going on with the skin and the body in general. Familiarizing yourself with the cause of, allows you to understand what is creating the condition, to begin with, while types of acne make it easier to focus on one type as opposed to trying to solve issues that might not be there.
And not only that. Acne prone skin is often connected to the oily skin. Learn more about oily skin and scarring and how facial masks, scrubs and skin treatment may help resolve the problem of excessive oil production that leads to acne.
As other home remedies, these remedies do not guarantee an overnight magical solution. What they do guarantee is a natural, gentle way to cleanse the skin and restore its natural health and glow.
Acne facial masks and toners are just some of the many ways to clear acne. Natural, easily available everyday ingredients and consistent use are what makes acne home remedies such a great way to keep skin clear.
Yogurt skin care recipe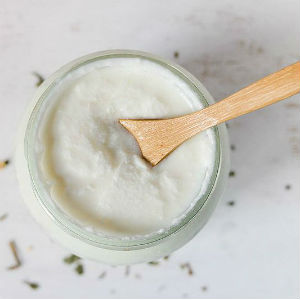 You can simply apply some yogurt on the face. No need to add anything else.
Just whip the yogurt and apply on the zones, affected by acne.
Wash off with water after some time and your skin will feel supple and soft.
Not a surprise here, really. Yogurt is filled with lactic acid as well as good bacteria; both of these cleanse the skin and prevent other, harmful bacteria from multiplying on the surface of the skin.
Purchase Bulgarian/Greek yogurt, whole. Smear it on the face and let it stay enough to dry.
Aspirin facial mask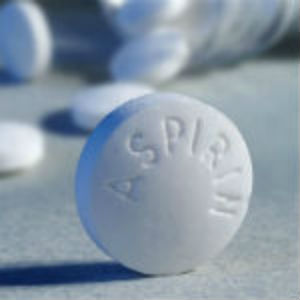 This one works really well for acne as well as for toning and softening.
Take 2-3 aspirin (crush using 1tsp water)
2-3 tbsp honey
1-2 tbsp olive oil
1/2 tbsp ground sage
2-3 tbsp ground oatmeal
Mix well add water to a consistency of a thick paste. Leave mask on for 15-20 minute until dry then wash off with warm water.
Often, aspirin ingredient, acetylsalicylic acid is used as a base for exfoliating creams used for acne treatment and skin care in general.
Carrot Mask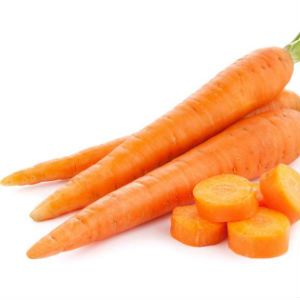 This mask for acne can be used with any skin type. Made with carrots, the mask is full of antioxidants and vitamin C.
Grind 500 grams of carrot into a thick paste and add 5 grams of flour into the paste. Mix well but make sure the paste is not too sticky. If it is, then do not add the flour.
To use, wash your face with lukewarm water, pat dry, and apply the mask. Keep for 10 minutes and wash it off. Use the mask daily for best results. As an alternative, you can also use fresh carrot juice to wash face.
Egg Yolk Mask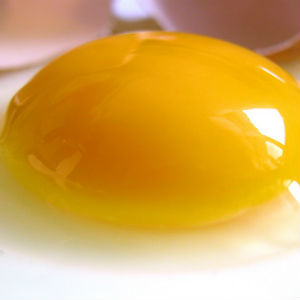 Note that this mask for acne is only for those who are not allergic to eggs. Eggs are a rich source of protein and vitamin A. The egg yolk not only helps reduce acne but also acne scarring.
What you do is separate the egg yolk from the egg white. Whip the egg yolk until it is frothy. Clean your face with lukewarm water and pat dry. Use your hands to apply the whipped egg yolk. Leave it for 20 minutes and then wash off with warm water. Egg yolk cleans off acne red spots and tightens the skin pores. Don't throw away the egg white though; it can be used for a healing face mask.
Note: The use of vitamin A against acne scarring is best treatment, and the yolk of egg contains it.
Baking Soda Mask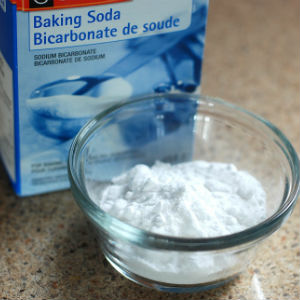 Baking soda is known for its neutralizing and cleansing properties and is a very common ingredient in acne face masks.
Please note that the baking soda mask for acne is not for every type of skin. Once it suits the skin texture, it can deliver excellent results.
What you need to do is mix baking soda (not baking powder) with water to make a paste but ensure that the paste consistency is medium. Before applying the paste, clean your face with a mild cleanser. Apply the paste evenly on the affected areas.
If the skin starts to irritate or itch, wash off the paste immediately. If it does not then it means that your skin is suitable for the paste. Keep the mask for 10-12 minutes and wash off with water.
Honey And Cinnamon mask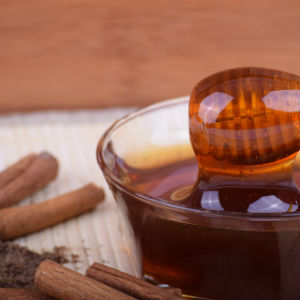 Both honey and cinnamon are wonderful antiseptics.
Cinnamon is used for the preparation of problem skin type facial mask and honey is not only an antiseptic but also a great anti-inflammatory agent that prevents and heals the infections.
It is often used as the main ingredient in masks that focus on sensitive, redness and acne prone skin.
A few tips that came out :
Do not leave it on overnight. Apply it, leave it on 10, 15 or 20 minutes and then rinse it off with lukewarm water.
Don't use syrup instead of honey. Use regular (organic is even better) honey.
Use regular cinnamon powder.
Be cautious if you have sensitive skin. Apply it on one spot and see the skin's reaction. If there is no irritation, proceed.
You can make a larger batch and keep it in a tight lid container. Store it in the refrigerator but for no longer than a couple of weeks.
There are no specific amounts for this recipe. Add cinnamon to honey gradually until the mix is a consistency of a paste and you can easily apply it on the skin.
Egg White Mask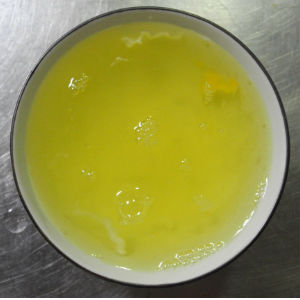 This is simple and quite frugal. All you need to do is separate the yolk from the egg whites. Then whip the egg whites until it becomes soft and frothy.
Apply it to your clean face (using clean hands). Leave on for approximately 20 minutes and wash off with warm water. If you are allergic from an egg, then don't use it.
If you want to experiment a bit, add a bit of honey to it and even a drop or two of tea tree oil. Your skin will feel cleansed and refreshed after this. Add some brown sugar to it, and you can use it as an oil-absorbing face scrub.
Acne Tonic with Basil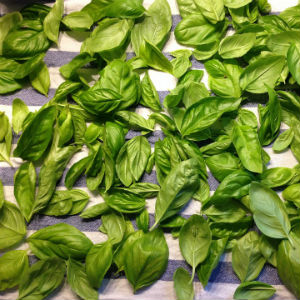 To make this homemade face mask, you need 3 teaspoons of dried basil leaves and boiling water.
Steep basil leaves in water for 10 to 20 minutes. This herb has a great reputation for helping to cleanse and purify skin.
Let it cool, then apply to face with a white cotton ball.
Apple and cinnamon facial mask

Antiseptic qualities of this mask provide the skin with thorough cleansing, remove the dirt on skin's surface, and clean the clogged pores.
Ingredients:

1 large apple (peeled, cleaned and grated)
1/2 teaspoon of whipped cream
1 teaspoon of honey
1 tablespoon of oatmeal
1/2 teaspoon of cinnamon
Preparation:
Mix all the ingredients until the mass starts looking like a paste. Apply on the face and leave on for 10 minutes. Gently rub the face to enhance the exfoliating properties of oatmeal. Rinse off with cold water and gently dry off with a towel.
Sea Salt or Table Salt Mask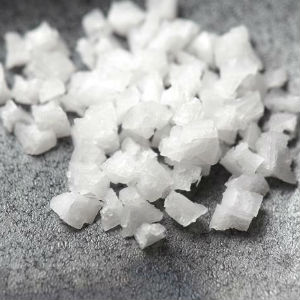 Swim in the ocean (or buy sea salt and make a mask). Or just gently wash with salt & water mixed. This facial mask will regenerate your skin in no time.
The universal crystalline cure stimulates blood circulation and provides the skin with additional protection against adverse environmental effects.
Oatmeal Mask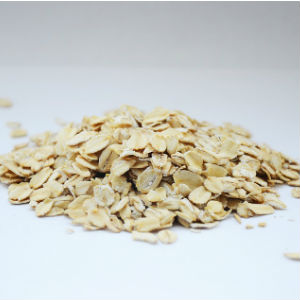 Blend some oatmeal with water and gently spread it onto your skin.
Leave it until it dries (10-15 minutes).
This mask is gentle and safe and has very strong rejuvenating properties.
It will leave your skin soft and will soothe any irritation.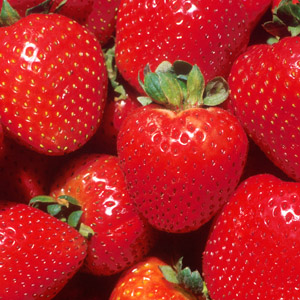 1/2 cup of strawberry
1/4 cornstarch.
Mix strawberries and cornstarch together to make a paste. Apply to face. Leave for 30 minutes rinse off with cool water.
Here's the thing about strawberries: they are incredible cleansers. Acting as an antiseptic, they are best suited for oily, problem, inflammation-prone skin.
To make it into that type of mask, simply add honey to it. Honey is also an anti-inflammatory agent, and together, they cleanse as well as add moisture.
To make it into a mask for a dry skin type, add some avocado to it and/or olive oil.
If your skin is of normal type, you could add a banana for example.
Apple & Honey Acne Mask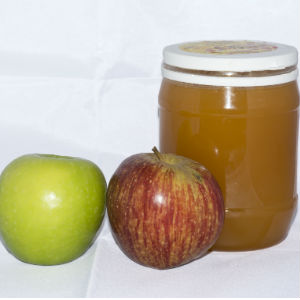 You need 1 medium apple and 4 tablespoons of honey. Mix together the grated apple and honey. Smooth over your clean skin and let it sit for about 10 minutes.
Rinse gently with warm water and moisturize as usual.
This mask is good for oily skin that has a tendency to break out.
Coffee face mask

When applied on skin, it penetrates it to improve circulation and leave the appearance of freshness.
Coffee face mask recipe requires you to have a bit of coffee and milk, that's it. This is how to make it:
Coffee Facial Mask for Clear Skin
Caffeine has been indicted to the skincare hall of fame. It works wonders on my skin. I can really see the difference after the mask. My skin actually glows and it was baby smooth to the touch. Absolutely delightful! Plus the aromatic coffee scent lingers long after the mask is removed. Another plus point, you're actually using used finely ground coffee, simply collect the used coffee after your morning coffee.
Ingredients:
3 tablespoons of used finely ground coffee
A small glass of milk
Preparation:
1) Add the used finely ground coffee into a bowl. Stir in milk until it achieves a think texture. Mix the ingredients till well blended. Try not to make the paste too diluted or it'll be runny and it's gonna be messy during application. If mixture becomes too runny, simply add a little more coffee into it.
2) When ready, apply the paste onto your face and neck and smooth it out all over your face. Avoid eyes and lips.
3) Slowly massage the mixture to your skin and relax for 20 mins.
4) While washing off the mask, slowly massage the paste into your skin. It acts further as an exfoliator. Don't massage too hard if you have sensitive skin
5) Pat dry face and apply moisturizer while skin is still damp to seal in moisture
Try it, you won't regret it. Remember not to scrub your skin too hard with the coffee grounds though.
Parsley

This culinary ingredient is known for its strong aroma. In skin care, however, its properties are a great match to the problem and oily skin. Filled with antioxidants, parsley fights off free radicals that damage the skin.
It contains Vitamin C which prompts the skin to produce collagen, making the skin elastic. As an antiseptic, it clears up impurities and reduces any inflammation.
To use it to clear acne, simply blend a handful of fresh parsley leaves. Add to this a bit of honey, enough to make the paste thick enough to be applied on the face. Leave it on for 10-15 minutes and wash off with warm water.
You can use parsley in the same form if your skin is experiencing redness, swelling or puffiness, it works great.
Lemon oil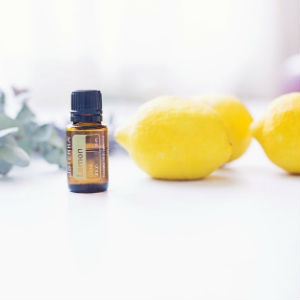 With its strong aroma and acidic nature, lemon oil is a wonderful way to target acne and inflammation.
As with tea tree oil, make sure you test it before using it and mix it the same way with a carrier oil.
Another way to use lemon's great properties is to simply apply lemon juice on face. Don't use it if your skin is dry, it tends to dry it out even more.
This works for oily skin because it dries out and removes the excess oil.
Vinegar Solution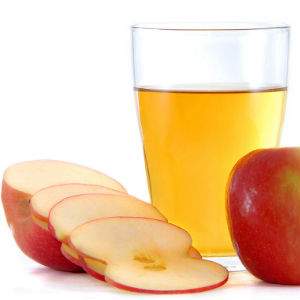 Homemade acne treatment that consists of vinegar solution is the easiest of all home remedies for acne.This is what you will need 20oz of water and 1 tablespoon of apple vinegar.
Let it cool down and add one tablespoon of apple cedar vinegar. Dip cotton balls in it and apply every night before going to bed.
You can keep this solution in a clean plastic bottle in a dry, dark spot.
Using this solution should help reduce the redness and diminish the acne problem.
Lemon juice Lotion

This is a lotion, easily prepared.
2 teaspoons of lemon juice
2 teaspoons of honey
7 oz of water
Mix the ingredients. If the mass is too thick, try adding a bit more water. Pour into a previously prepared plastic bottle or jar.
They have to be clean, so make sure they are washed well. Shake it. Keep in dry and dark place and apply few times a day. Wash off with water.
Essential oils remedy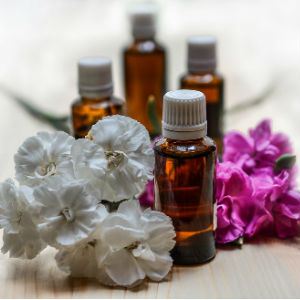 3 Tbs. Jojoba carrier oil
7 drops Lavender essential oil
8 drops Tea Tree essential oil (I like Native Essences tea tree oil, it smells wonderful)
3 drops Geranium essential oil
3 drops 100% vitamin E oil
Shake all ingredients in a 2oz. glass bottle. Apply to acne twice a day after cleansing. This recipe is so effective and gentle, you can apply it to your whole face (minus eye areas). It will also even out your skin tone and make your face super soft.
Tea tree oil treatments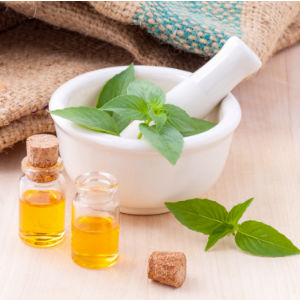 Simply impossible to forget to mention this antiseptic power remedy! It is an antiseptic and antibacterial agent and one probably most often used to treat acne.
Make sure that when you use it, it is diluted. When in pure form, it can be an allergen so to be sure, apply some on your arm and see if you have any swelling or redness. If there is no reaction, proceed.
Mix it with a carrier oil such as jojoba or olive oil. The ratio should be 1:10, tea tree: carrier oil. So, 10 drops of tea tree oil to 100 drops of carrier oil. Cover the face surface with this, let it sit a while and then wash off.
Apply tea tree oil directly on the face. There are two ways you can do this:
Use a Q-tip and dip it in a bit of oil. Apply directly on the affected areas.
Now, this method is not to be used excessively and it is best when used to target one or two acne/zits at a time.
Apply it before going to bed and wash off the face in the morning. Tea tree oil is excellent when in its pure form, but it can also be a strong allergen and it might have an adverse side effect. So, be careful when using it in pure form and use it sporadically.
Combine 10 ml of tea tree oil with 100 ml of a carrier oil such as jojoba oil. Apply freely on the face, let it sit a bit and then either wash off with warm water or pat dry.
A combination of tea tree oil and a carrier oil can be used more often than the pure form. Jojoba oil is known for its antibacterial properties. It is often recommended for sensitive and acne prone skin because it is a gentle cleanser that doesn't linger on the skin leaving a greasy residue like some other oils do.
In this combination, both tea tree oil and jojoba cleanse the skin and clear out the ongoing infection leaving the skin smooth and clean.
Acne facial wash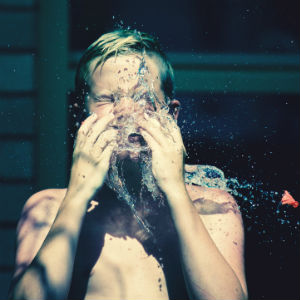 This is the final step and sort of an extra measure to prevent and clean the ongoing acne.
Combine 1 drop of tea tree oil with 10 ml of water. Store it in a clean, plastic bottle. Before using, shake a bit and then simply wash the face.
You can let it sit a bit or you can massage the face and then wash off with warm water and pat dry. Use this tea tree acne facial wash a couple of times a week, that is plenty.
As mentioned, tea tree is an excellent antiseptic that penetrates the layers of the skin where the bacteria thrive and where the impurities get trapped to result in greasy, inflamed skin.
Tea tree acne home remedies provide an instant relief from the infection, soothing the skin.
Because it is so gentle, it is also beneficial for acne scarring as it doesn't damage the skin. Use it carefully when in pure form and use it regularly combined with other ingredients.
One thing to know about acne is that the holistic approach to treating them is the best way to go. By holistic I mean being careful about eating processed foods, sugar and flour and paying attention to other possible causes of acne.
You can treat the outside appearance of your skin with various home remedies, including facial masks, scrubs, and lotions.